Crutchfield supports the local chapters of the following organizations and more than 150 others
African-American Festival
Alzheimer's Association
American Cancer Society
American Heart Association
American Lung Association
American Red Cross
Arthritis Foundation
Aids Services Group
Charlottesville Albemarle School Business Alliance
Children, Youth, Family Services
First Night Virginia
Habitat for Humanity
Highlands Jazz Festival
Junior Achievement
The Kids Lift Foundation
Monticello Area Community Action Agency
Local Fire and Rescue Squads
Local Schools and Universities
March of Dimes
Martha Jefferson Hospitial
Muscular Dystrophy Association
National Federation of the Blind
National Multiple Sclerosis Society
NPR - National Public Radio
Reading for the Blind and Dyslexic
Ronald McDonald House
Senior Centre
St. Jude's Children's Research
Susan G. Komen Breast Cancer Foundation
Virginia Discovery Museum
United Way
UVA Children's Medical Centre
Virginia Film Festival
Virginia Institute of Autism
Wintergreen Adaptive Skiing
Crutchfield Community Outreach
What drives Crutchfield and its employees? It's the service we provide to others, whether it's through a great customer experience or through our involvement in the communities we call home.
Crutchfield employees touch the lives of others every day, through volunteer involvement and charitable giving. Our people in Charlottesville, Harrisonburg and Norton, Virginia are proud to help a large number of diverse non-profit organizations every year. Our focus areas include education, disease research and prevention, community services, and the arts. If you would like to request a donation, please refer to our donation guidelines at the bottom of this page.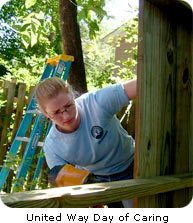 Volunteer Involvement and Community Leadership
Crutchfield not only donates time, money, and products, but our employees often hold leadership positions as board members, community volunteers, and organizers of major community events.
Some of the leadership and board positions include the UVA Board of Visitors, UVA Health Services Foundation Board, Charlottesville/Albemarle Airport Authority Board, American Heart Association Heart Gala Steering Committee, Charlottesville Area School Business Alliance, United Way - Thomas Jefferson Area, Toy Lift, and local fire departments, among many others.
Charitable Giving
The Arts
Crutchfield is passionate about bringing art and entertainment to life for our customers. We support community theaters, concerts, music festivals, museums, and public radio to help enrich the lives and experiences of our community.
Education
Crutchfield believes that quality education leads to positive choices, which is one of the founding philosophies that led to our success. Our contributions to local schools, universities, and school/business alliances help students make better choices and become productive members of society.
Disease Research and Prevention
Bill Crutchfield's innovative corporate wellness initiative, "Live Longer, Live Better," encourages and rewards employees to learn about and minimize health risks. Bill furthers his commitment to wellness by serving on the University of Virginia Medical Centre Operating Board.
We extend Bill's efforts to our hometown communities and the nation through contributions to local organizations and hospitals that research and treat diseases of the heart, lungs, and kidneys, Alzheimer's, multiple sclerosis, muscular dystrophy, arthritis, and birth defects.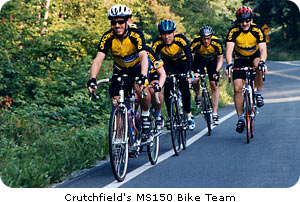 Community Services
Our company and employees are heavily involved in supporting the health, safety, and social service needs of our communities. Through our support of local organizations that provide affordable housing, fire and rescue services, literacy campaigns, assistance for disadvantaged community members, and activities that support a healthy community spirit, we realize our mission to be responsible community stewards.
Donation Guidelines
Crutchfield's charitable donations are given to non-profit organizations in Charlottesville, Harrisonburg, and Norton, Virginia. We focus our giving in the areas of education, disease research and prevention, community services, and the arts.
To request a donation, please follow these guidelines (no phone, fax, or email requests please):
All requests must be typed on your organization's official letterhead
Requests must include the following information:

Organization's name, 501(c)(3) tax exempt number
Copy of the IRS Letter of Determination verifying the organization's tax exempt status
Contact name, mailing address, and phone number
A brief statement of the organization's mission, goals, accomplishments, governance, and geographical area served
Amount of request and how the grant funds will be used
The purpose of the event, a time frame for the activities, and a description of who will benefit from the donation

Please mail requests to:

Crutchfield Corporation
Donations Department
1 Crutchfield Park
Charlottesville, VA 22911
We respond to donation requests via mail, usually within two weeks of receiving your information.