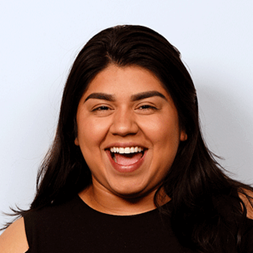 Alana Hablo español
Hablo español
Advisor since 2017
Located in Charlottesville, VA
Alana
I love listening to music and living life with amazing positivity! Driving far is my hobby.
Tech I'm excited about:
Speakers for your car & home. Headphones with a lot of bass!
Instruments I play:
No, Patrick, mayonnaise is not an instrument. Horseradish is not an instrument, either.
Favorite music:
Anything from Mozart to Metallica to Yellow Claw to Los Tigres del Norte.
Favorite getaway spot:
The Devil's Bathtub, Anywhere that I can see the stars.
Share how Alana helped you: