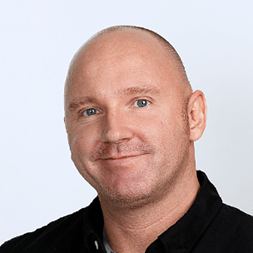 Allen
Advisor since 2011
Located in Norton, VA
Allen
I'm passionate about audio and I'm ready to help with your business's audio needs!
Tech I'm excited about:
Extremely excited about 4k HDR, remasters of old classics, and can't wait to see next gen 8k.
Favorite movies:
Godfather I and II, Nolan's Dark Knight trilogy, Inception, Interstellar, Fight Club, LA Confidential
Favorite getaway spot:
My recliner!
Best thing about working at Crutchfield:
Being able to demo and play with new products and working with a lot of great folks.
Badges
* Commercial Audio Advisor
* Business Advisor
* Education Advisor
* Government Sales Advisor
Share how Allen helped you:
What customers say about Allen
Needed help replacing a head unit on a 1988 Chevy,not only did Allen help me find the correct unit and all of the install parts,he helped save some money as well.He was very knowledgeable and professional.Much thanks to him and Crutchfield.

J creech, March 12
Allen was awesome, he was so very knowledgeable and answered all my questions fully and then some. He helped me feel very confident about my purchase. I totally trust Allen in giving me honest information about all my options. Thank you Allen!

Susan, February 3
Contacted Allen via online chat. I needed an opinion on speakers to match a new radio I was buying. Allen was quick, to the point and even told me how to setup the radio for the speakers to sound their best. It is very unusual for an employee to make a customer feel wanted but that's exactly what Allen did. And that is one of the MAJOR reasons that I come back to shop at CRUTCHFIELD. Thank You.

Toby Targett, December 9
I knew I needed new and upgraded subs for my single cab truck but didn't know what to get. Allen took my truck's specs into consideration and helped me with some different options and at the end of the day ended up choosing one of Kicker's new 12" Comp RT setup.

Ricardo, December 2
I wish all salesman and support staff were like this guy. Next time I buy I will look Allen up.

Nick, November 7
Guys like Allen are the reason I buy from Crutchfield. Awesome experience! Thanks!

Robert, May 31
I sent an e-mail to Crutchfield with some questions...Allen responded the very next day and not only answered my questions but also took the extra step to put together a sound system package for my vehicle with all needed adapters and wiring harnesses...great customer service!

Jon, May 2
With Allen's help I purchased the Yamaha R-S202 receiver. He took the model numbers of the phono, amp, and cd recorder that I have. He also asked me about my speakers and said everything should work OK. This was assurance that I was making the right decision. This was my first purchase from Crutchfield. It was a very positive experience. I also enjoyed Allen's video.

Paul, April 18
Allen was Super helpful. Made the purchasing experience at Crutchfield enjoyable. Knew everything I needed to make sure I was ready for my install. People like him are the reason I contact Crutchfield first.

LacPac, April 5
This dude is a rock star! He was patient, informative and intuitive to my needs. I can not say enough about how pleased I was to have an advisor like Allen. Crutchfield is lucky to have him and I can't say enough good things about the company and especially Allen. Thanks man!

Mark, March 9
Allen helped me configure a video security system. He noticed that one item I had selected had been recently upgraded to a new model that was now available for just a few dollars more and with enhanced features. That was the kind of advice I was hoping for when calling Crutchfield. Thanks, Allen!

Bob, March 8
Allen deserves a raise. A-1 salesmanship.

Wesley Fowler, February 11
Allen was VERY helpful and i would recommend him to anyone that needs assistance with car audio, etc. I am an older guy needing help and he was great!

Lou, January 14
Allen was super helpful! I am not very car savvy and he was able to tell me things about my vehicle I didn't even know! He recommended a great, affordable product in less than two minutes. He explained everything very well and answered my questions thoroughly.

Rebekah, January 4
I will just echo all of the positive remarks about Allen! He was great! Because of him I will look to Crutchfield first for all of my electronic needs. Thank you Allen!

Jamie, December 22
Great help. Highly professional and knowledgable. zeroed right in on my questions and had the answers I needed to make the purchases. Thanks, Allen

John, December 10
Allen was was incredible. Super knowledgeable, wasn't interested in the sale but rather to find the perfect solution for me. Question after question of mine - he still continued to spend all the time that I needed and didn't rush me a single bit. He was deeply patient and passionate about my needs and went above and beyond in so many ways. I knew nothing of Car Stereos to begin with so I performed immense research before discovering Crutchfield.com and before beginning my chat session with Allen.. yet he still managed to blow me away with his knowledge and best of all allowed me to soak in the info, ask questions back, and build an understanding. He filled in all the gaps I wasn't sure of and cleared the worries that I had about buying a Car Stereo. I spoke with Best Buy and three other local Car Audio retail locations prior to chatting with Allen... but Allen made me feel a million times more confident in my purchase than them. This was support like no other. Thank you, Allen and Crutchfield. This experience will keep me coming back again and again.

Eli, November 26
I needed an amp for 11.1 (soon will likely be 11.2 ;)) and Allen didn't try and up-sell me in recommending an AudioSource amp over an more expensive Marantz amp - I was drawn to the Marantz, in that, my AVR is Marantz. The AudioSource is doing the job and the 11.1 is awesome!

William, October 20
Amazing customer service. Really took the time to help me pick out an efficient and low current amp. Didn't push me to buy anything. Just helped qualify the best product for me. THANK YOU ALLEN

Jhosse , August 20
Quick, simple, helpful advice and guidance. Thank you.

Taylor, July 13
I needed all the adapters and install kits for a specific vehicle with specific options it put it all on one page for me to order and made it absolutely easy. Very impressed !!

James, June 22
In market to replace my 3rd Onkyo receiver. Started chat with Allen then phoned him to discuss a few questions and options. Allen was professional and was able to point me in the right direction quickly and clearly. I have been buying from Crutchfield since the beginning and have never been disappointed.

Tom, June 22
He was very helpful in my selecting of speakers, he asked me what my future plans for my system would be and offered suggestions on products, also he put all the items we talked about in my cart so I wouldn't have to hunt them down on the website. He has superb customer service and I will be talking with him again about future purchases.

John, June 15
Fantastic help. Helped me pick out a stereo for my hot rod.

Tim, March 23
I wanted to say thanks to Allen this morning. I was installing front and rear speakers in my 1999 Honda Civic. The front speakers were simple and quick, but I ran into some difficulty with the rear ones. Allen listened to all of my questions, offered advice, and pointed me in the right direction. The rear speakers are in now - thanks again Allen!

Austin, January 13
Just wanted to say your customer service rep Allen is awesome! He did an excellent job helping me with my questions, suggesting the best product for me, and even gave great advice by fully understanding my situation.

Jonny G., December 9
Very helpful, courteous, and knowledgeable. He gave me multiple options and was able to clearly explain his reasoning for each model. Provided multiple options even as I continued to change my requirements.

Jeffrey Auguste, November 23
Allen, great working with you . You answered all my questions, great job! You took the time to give me options for my remote starter. I appreciate it. Thanks again.

Michael, November 4
Very courteous, quick with the answer and advice! A pleasure! Thank you!

Herbert Perdue, September 25
Allen was great. I am looking to change out all the speakers in my car, told him what kind of media receiver I was getting, and he came back promptly with ideas that would all work together. He was fast, and knowledgeable. I would recommend him to anyone.

Angie, September 16
Thanks so much, Allen! I am a mom trying to order car speakers for my son's birthday, and really wanted to get the order correct. Allen gave me all the information I needed and helped me ensure that I was getting the right product. So great that I could call on the phone and immediately talk with an expert!

Elizabeth Keller, August 5
Allen took all the time needed to review several options and gave me several suggestions that helped me order what I needed and wanted. He didn't try to push me into anything he just gave me the facts and answered my questions honestly. I highly recommend him and will contact him for all future assistance.

Wes, May 28
Great experience with Allen. Listened to what I needed, very quickly proposed an option that I hadn't considered. I did a little research, google-youtube and found Allen's recommendations to be spot on. I left Allen a voicemail, and within 8 minutes he called back. Wow, who does that anymore! I have my order placed, feel comfortable that I will have installation support, and excited to get my equipment. I have more equipment needs this year, and will seek out Allen for his recommendations when I am ready to buy. Thanks!

Mike - Liberty Missouri, July 22
Allen's approach to my inquires was both comfortable and professional. In less than 5 minutes Allen was able to see the vision I wanted for my auto and pull together the exact package in the price range I wanted. Allen is definitely a professional I look forward to working with again.

geral, February 21
Prior to Christmas, I called and met Allen. He assisted me in configuring an audio system for my son's house. Outstanding advice and patience. Everything worked as planned,Thanks Allen

Terrym, February 1
I recently ordered a radio from Crutchfield with Allen and I have got to say with his help setting it up it was a breeze and with being new to this I had of course some weird questions he really listened to me and help me get the job done and it works great. I also asked him about some other products and he listened and had great feedback with me and didn't just try to sell me on the expensive stuff but the stuff he knows works. I will definitely be doing business with Crutchfield again and with thanks to Allen I'm sure it will be easy doing so.

matthew espey, January 12
I presented to Allen a super long list of features that I wanted in my GPS receiver. He was very careful and thoughtful in helping me to narrow down the receivers into what appeared to be the best value for my dollar. Also, he pointed out to me the open box items that I could substitute in my order to save a few bucks. Thanks, Allen! Glad you are on the team.

Kyle, October 10
Thanks for your recommendations on buying a new camera. I just placed my order and can't wait to get it! Thanks again for your help!

Lisa, August 16
Allen, great working with you today. You answered all my questions, great job! You took the time to listen and I appreciate it. Thanks again.

marion, March 1
Allen helped me with an issue I had with the install of my unit. Took him a minute and knew exactly what I did wrong. After being frustrated for hours, a one minute phone call had me up and going. Thanks

Jay, January 21