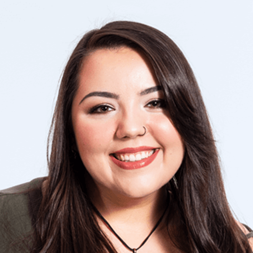 Aria
Over 400 hours of training
Located in Norton, VA
Aria
Lover of music, film, & life in general. Catch me front row at most East Coast music festivals.
Tech I'm excited about:
Nothing like driving with the windows down and music blasting with the best sounding car audio possible.
Favorite music:
I'm a complete music fanatic, and I listen to it all. My favorites are a weird blend of rock, pop, and R&B.
Favorite TV shows:
Stranger Things. "Mornings are for coffee and contemplation."
Favorite hobbies:
Traveling! I adore experiencing new places, food, culture, and people.
Share how Aria helped you: