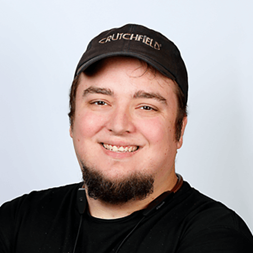 Bear
Advisor since 2017
Located in Charlottesville, VA
Bear
Never fear, The Bear is here! I'm pro movies, pro weird, and pro happy.
Tech I'm excited about:
Personal Audio and Wireless Bluetooth Speakers. Take your rock to the streets!
Favorite music:
I'm a huge fan of Punk, Hardcore, Metal, Experimental, and Canadian Folk
Favorite movies:
Robocop, Kung Fury, Turbo Kid, The Running Man, Dune, Rollerball, I could go on for hours.
Favorite hobbies:
I enjoy digging holes, climbing anywhere and everywhere, and eating good food!
Share how Bear helped you: