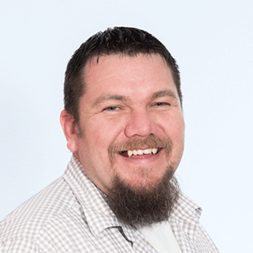 Buster
Advisor since 2017
Located in Norton, VA
Call or text Buster at: 1.276.325.6124
Buster
I am a family man, veteran, and video game fanatic with a love for car and home audio.
Tech I'm excited about:
Car audio, home audio, and surround sound systems.
Favorite music:
I have a wide variety of music I like - from rap to blue grass. I have multiple favorites.
Favorite TV shows:
Andy Griffith, Shameless, Stranger things, Longmire, and Gotham
Favorite hobbies:
Love to play golf, hunt, fish, and sit back and listen to my favorite tunes.
Share how Buster helped you:
What customers say about Buster
Thanks to the excellent service from Buster, you now have a lifelong customer. He was quick, polite and competent. I look forward to getting my new Tivoli Model One radio! Aloha, Richard in Hilo, HI

Richard, September 20
Very helpful. Helped me choose the the right headphones. Very pleasent transaction. A+++

norm, August 30
He was efficient attentive friendly and helpful. Wasn't planiing on buying until I got his help.

Al Morgan, June 30
Buster represents the exact reason I went to Crutchfield. It's the service that sets Crutchfield apart, and Buster is exactly the guy I want to take my calls. Very knowledgeable, courteous and listens, and helped ensure I had the right product for my needs.

Andrew, June 23
Three reasons to buy from Buster: Knowledgeable.... his good ole boy accent... he's a Wolverine fan........ and finally, why wouldn't anyone want to buy from a guy named Buster?

Roger, May 19