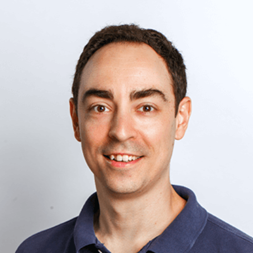 Clarence
Advisor since 1997
Located in Charlottesville, VA
Clarence
Home A/V & digital Hi-Fi enthusiast. Saving the world from bad sound one customer at a time.
Tech I'm excited about:
Hi-Res and Computer Audio
Favorite music:
Whatever's playing on my Sony HAP-Z1ES digital music player. Recent downloads include DSD versions of "Acoustic at the Ryman" by Band of Horses and "Mutations" by Beck.
Favorite TV shows:
Last Week Tonight with John Oliver, Pardon the Interruption, and Premier League Match of the Day.
Best thing about working at Crutchfield:
Great people. Great gear.
Certifications
Denon CI Certified
JL Audio Certified
Share how Clarence helped you:
What customers say about Clarence
Clarence was one of the best if not the best representative I have ever talked to on the phone about what I was looking for, and knew exactly what it was I looking for. Most of the time questions I ask are never answered unless I look into it myself after the person can not help me. Also I am 44 and have never taken the time to send out a comment about someone positive. However I felt it was necessary to do so for this representative. Great Job and thank you very much for your help Clarence.

Kris, May 17
This is my second buying experience with Crutchfield. I had some very nuanced technical questions regarding my purchase decision, which Clarence fielded for me without issue. Crutchfield's customer support is outstanding.

Jerry, March 26
Clarence was so kind and offered the much needed help to get me all the TV and other products that I wanted. I gave him the things I wanted and her helped recommend what would work best for me. Thant you so much for being the best company and people that I have ever worked with for over the phone service.

Teri , February 15
I normally don't fill out comments but this was by far the easiest and best experience I have ever had online/over the phone!! Usually there is someone who doesn't know what they are doing or doesn't care. It was refreshing to know Clarence was an expert but wanted to help too. I was stunned at how he talked about the parts and vehicle like he was in it. I am a car guy so he wasn't just trying to blow smoke!! I own a sales agency and Clarence is the type of person we all look for!! Thank you for a wonderful experience!!

Mark, July 7
Let me start of by saying that I am in sales, I am what you would call a "solution sales" person - not your typical walk onto the car lot churn and burn kinda guy. A solution sales person has a certain type of selling style, no pressure, solve the problem and the sale will come. That being said I know how important it is to get a sale but I also understand how important it is to provide the right level of service and support my clients demand. I spent about 30 minutes on the phone with Clarence last week. My order totaled under $150 while I am sure there were calls ringing in for hundreds more. Clarence was focused on my need for inexpensive, quality speakers to upgrade my F-150's stock speakers. He was very clear and concise on all of his suggestions ALWAYS staying within my budget boundaries. He could have went in for the kill (I.E. PC Richards, Best Buy and all the other Electronic giant sales folks) and suggested higher priced items knocking my budget mindedness, but knowing he will eventually solve all of my car audio needs he used his expertise to make the appropriate suggestions and I cannot be happier with the service and my purchase. Crutchfield as a company has always given top notch service and support and my recent experience has made me realize why buying from you and Clarence of course makes every purchase that much more satisfying. I also want to say that I have had great support from Tyler and Wayne in tech support. They could not have fulfilled my expectations better. Thank you guys - It's been years since I was in High School looking for the best "System" but I will tell you that I purchased from Crutchfield then and I will continue to do so now!!!!

Mark M. Long Island NY, August 19
Clarence is both knowledgeable and quite helpful with my questions regarding my order for an HD TV. Thanks Clarence!

Bill, June 19
Clarence took lots of time with me on the phone answering all my questions about the TVs before I bought anything from Crutchfield. I am so glad I ordered my TV from Crutchfield. Just awesome service and awesome support when you need it. I was really surprised how fast I recieved my item. I would not give up this TV at all it is just great and the picture is awesome. Clarence was right and honest with me on all the items he sold me. I would always buy from Crutchfield from now on if I would need anything else that they sell. Thanks Clarence for all your information that I needed to buy my TV and be a happy customer. Thank you again

Matthew , June 11