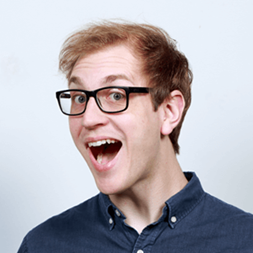 Drummer
Advisor since 2017
Located in Charlottesville, VA
Drummer
Music is my life! Turn it on, turn it up and turn it loose!
Tech I'm excited about:
Turntables, stereo receivers, and speakers!
Instruments I play:
Guitar, Bass, Drums, Piano. Let's jam!
Favorite music:
The Beatles, The Beach Boys, The Who, of Montreal, Ted Leo and the Pharmacists, Harvey Danger...and a thousand more!
Favorite movies:
Wet Hot American Summer, The Beatles Anthology, and whenever Community comes back as a movie
Share how Drummer helped you:
What customers say about Drummer
Mr. Drummer was very enthusiastic about helping me. I asked a question about some help in setting up the audio cartridge that I purchased and he was just over the top. It's so crazy because, every time I call, there's always someone super on the the other end of the phone. You all, are just "The Ticket"! Thank you all for what you do!

Nathan S., May 30