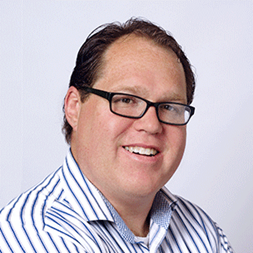 Jasan
Advisor since 2000
Located in Norton, VA
Jasan
A car audio junky who grew to love home audio and even Pro Audio live sound.
Tech I'm excited about:
I am an avid Apple user, so I am excited to see where we go with CarPlay and AirPlay.
Instruments I play:
I have been known to pick a little guitar, bang a few drums, and even strike a few chords on the piano.
Favorite music:
An easy one...the blues!!! A lil Clapton, a lil SRV, and my day is complete!
Favorite teams:
All things University of Kentucky!!! And a proud Skins and Mets fan too!
Share how Jasan helped you:
What customers say about Jasan
Jasan was extremely helpful, knowledgeable, and patient. I had a little difficulty understanding the technicalities of the install process that I needed to get a handle on prior to purchasing. Jasan was able to explain the details clearly and in a way that I understood. Purchase complete and I am anxiously awaiting my new system! I am looking forward to the install process and feel better knowing that people like Jasan have my back should I run into problems.

David Harkness, April 13
Jasan went above and beyond to get me the wiring information I needed to try to hook up the old radio had. Because of his great customer service I later that day bought a system from Crutchfield when my junk yard radio didn't work. Great job Jasan.

Terry, February 22
Whenever I need car audio equipment I go to Crutchfield, and I go to Crutchfield because of people like Jasan. I"m no expert with audio systems and had some questions about installing tweeters in an old Volvo. Jasan helped me understand what I needed to do to replace my broken stock speakers and suggested some great products. I used the online chat service and he was prompt and courteous. Thanks for your help! You're an asset to the Crutchfield team.

Ed, January 23
Jasan volunteered his help in making up my mind which stereo receiver is the best for someone hearing impaired like I am. He was quick with answers, and I am now awaiting the delivery of my system. Now I look at his bio and I find out that he's a blues fan. I might want to hook him up with some Kenny Wayne Shepherd and turn him into a Jets fan, but nobody's perfect, right? Thanks a lot to Jasan and to Crutchfield for making him available!

Roger, November 30
I told him what I wanted, where it was going. He made some suggestions, we talked and I went with his suggestions. Install went just as he said. Only little snag but one call to support fixed it. Blue wire gong to the subwoofer was not connected but tech guy checked out the instructions, ask what vehicle I was in and in 15 minutes it was up and running. Thanks Jasan for your suggestions. Looks great, sounds great, and "Look Ma! I did it myself!"

Don, June 4
Jasan was really wonderful to work with. He understood my need and answered quickly ... even directing me via a link to purchase my necessary item. His professionalism and kindness was greatly appreciated.

Christina, March 29
Jasan was great, he gave me options in different price ranges, and asked the questions I had to find the best speakers for what fit my needs.

Kevin, March 28
I have spent time on the telephone with Jasan discussing home audio receivers and he is knowledgeable, kind and patient. He answered numerous questions and went into great detail to explain all of his answers. He is very down to earth as well, just a real pleasure to talk with. Class act on all accounts and an asset to the Crutchfield company and brand.

Dallas, February 9
Jasan was right there with an immediate answer to my question, it made the decision to purchase the unit I was looking at.

Jim, January 4
Really nervous about replacing the factory speakers in my car and Jasan was a great help! I asked tons of questions and he answered quick and with so much info that I feel comfortable replacing everything myself! More people need to have his customer service and knowledge.

Whitney, December 28
Very nicely done, fast and efficient ... well-worth my time spent. Recommended!!

Stephen, December 22
Jasan deserves a medal for patience for the 20 questions I put him through during our consult. He provided expert advice and helped me to pick out the perfect equipment for my home setup. Good luck getting anything close to this type of advice from any other online or bricks-and-mortar retailer. Like others have said, it's the service that keeps me coming back. Thanks!

Steve, December 22
Answered all my questions within an hour or so after emailing! Very quick response and very helpful! Great customer service, it was the main reason that I decided to purchase from Crutchfield. Thanks

David , December 8
Fast, friendly and knowledgeable. Super responsive during our chat and a great representative for the company.

Matthew McKenna, December 4
Jasan was VERY quick with his responses. He even shared a couple products to make my life easier! 10+/10 !!!

Marc Hershey, December 1
Jasan did a great job of reassuring me that the stereo I want my wife to order for me for Christmas would fit my vehicle.

Rob R., December 1
He was extremely quick and knowledgeable. I appreciate the help.

Nathan Vallee, November 30
Jasan was great...I was unsure about what product I needed for easy USB pen drive searching and he led me to a great receiver that will solve my issues and his installation help was A plus++++!

Greg Mann, November 27
Jason is awesome..., honest helpful advise. Makes Crutchfield rise above the rest!

Alan, November 10
Wonderful, fast, and very professional. Would recommend to anyone.

Johnny, May 20
Professional fast expert and good way of communication. Great chat and will be happy to chat again.

mohammed, March 3
Jasan was awesome I gave him my budget and he came in well under it and exceeded my expectations. I will be using him again to help me with my future orders!

Jay, February 21
Courteous. Professional. Fast. These are the adjectives that describe my tech support experience with Jasan. He quickly diagnosed my problem, suggested and answer and waited patiently for me to try it successfully. I am usually not the best at wires and connectors, but Jasan and the whole Crutchfield company made my new auto tune system a breeze.

John D., June 19