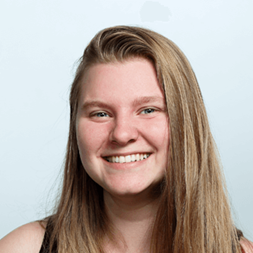 Leia
Advisor since 2017
Located in Charlottesville, VA
Call or text Leia at: 1.434.218.6046
Leia
Since I'm a music fanatic and a nerd, you can often find me listening to anime soundtracks!
Tech I'm excited about:
I'm currently on a quest to learn everything there is to know about Pro Audio. Fortunately, there's always more to learn!
Favorite books:
While I have a soft spot for most things fantasy, if you put anything by PG Wodehouse or Madeleine L'Engle in front of me, I won't be able to put it down!
Favorite getaway spot:
I love adventuring in games like DnD or Dungeon World, or "getting away" by curling up with a great book and listening to a record on a rainy day.
Best thing about working at Crutchfield:
Is how much of a family we are, two or four legged!
Share how Leia helped you: