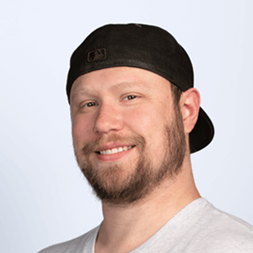 Lucas
Over 400 hours of training
Located in Charlottesville, VA
Lucas
All about that bass AND treble!!! What? You thought this was a song or something?
Tech I'm excited about:
Speakers and subwoofers that make movie theaters jealous
Favorite getaway spot:
My man-cave....I mean the beach...yea, the beach
Best thing about working at Crutchfield:
The discount, DUH!!! But seriously, the people are amazing!!
Favorite hobbies:
Video games, cruising around, and traveling
Share how Lucas helped you: