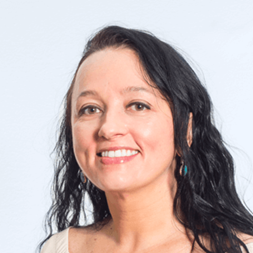 Lucy
Advisor since 1999
Located in Norton, VA
Lucy
Music in a home or business, my passion empowers customers to make it all happen on their own.
Tech I'm excited about:
The ease of use and relative low cost of commercial audio makes it a viable option for all businesses.
Favorite streaming service:
I love Spotify.
Favorite getaway spot:
Hunting Island, South Carolina
Best thing about working at Crutchfield:
Using my expertise to assist customers in the design and installation of their whole home audio systems is a great part of my job.
Certifications
A/V Design Group
Denon CI Certified
Pro Audio Certified
Badges
* Commercial Audio Advisor
Share how Lucy helped you:
What customers say about Lucy
After doing quite a bit of research to upgrade my 40 year old home audio system with the big box stores, I returned to Crutchfield as a former customer from the 70s. I was not disappointed. First of all I sent a rather lengthy email to Crutchfield explaining my listening goals. A few days later Lucy answered the email. She had read it carefully and we were in sync during the conversation. With her help I purchased an Onkyo Stereo Receiver, Russound 16 channel multi power amplifier, 14 Polk Audio in-ceiling speakers, 3 Russound in wall volume controls, 1 Weatherproof Volume Control, and a Marantz fully automatic turntable. The entire system is absolutely phenomenal. For years I had an underpowered system with builder grade speakers. The Polk-in ceiling speakers with the Russound AMP have made my home sound like a live orchestra. I can't thank Lucy enough for assisting me. She returned all my phone calls during the process and thoroughly discussed each purchase with me.

Dan Currey, July 31
I have been a long term Crutchfield customer of over 34 years, and continue to be amazed by the consistency Good service. Lucy stepped in and made by buying experience of a Nikkor camera lens a smooth and very enjoyable experience. Give Lucy a try, she will make your Crutchfield buying experience a great experience, you will not be disappointed.

Dan Wegner, November 27
Thank you Lucy for all your EXPERT help educating me about TV's. You really know your product, and you were very kind!!!

Tamara, November 19
I am currently working with Lucy on a new AV system for the addition to my home in Maine. She has been an absolute wealth of information. I am now committed to making my purchases through Crutchfield, which I never previously used, because of her and the fact that Crutchfield provides this valuable service. With all of the options available such as Best Buy and Amazon, offering the same products for the same price, the access to professionals like Lucy makes the buying decision easy.

Debra, November 13
I've conducted business with Lucy quite a few times and not only is she consistently professional she always goes beyond the call of duty. Lucy is always pleasant. Lucy is extremely efficient and gets my questions answered immediately. Lucy is an OUTSTANDING employee for Crutchfield.

Quinten , September 1
I was put in charge of coming up with a sound system for a new house. Not knowing even where to begin, Lucy put together a system that I think will be the perfect fit for house.

Ana , June 27
Lucy was great. I'll keep her number for future calls. We have a commercial event room where we are holding more web-conferences. Lucy helped design the right additions to make sure the conference table could hear well.

Jamie Wolff, June 3
I can't say enough for Lucy's patience and willingness to give me all the time I needed over the span of several days of phone calls! I'm excited for what she helped me select and that feeling is so much better than just "settling". THANK YOU LUCY!

Randy Youngblood, October 31
Wonderful young lady. Lucy helped transform me from a 1970s rocker to the current age. She explained, in simple terms, how I could establish a high quality whole-house audio system (see my SONOS reviews) and still take advantage of my great analog equipment (old but good!). She never pushes a product, but explains features & benefits and lets you decide. Now I have the best of both worlds as I have digitized much of my music onto a wireless audio server and also have over 100 internet music sources. THANK YOU LUCY! (only problem is Crutchfield addiction) :-)

Steve Carter, May 9
I always place my orders through Lucy. She makes sure that I receive my items as quickly as possible and in excellent condition. A great asset to Crutchfield!

Dwight Kranz, October 16
Lucy is absolutely the best-very professional, helpful, knowledgeable, patient, pleasant, and kind. She is definitely a wonderful asset to Crutchfield! I have passed her name and Crutchfield website on to many of my friends and highly recommend!

Marsha Gordon, September 2
Lucy had been super in re-educating me on the latest technical options with home stereo systems. We worked together for two months designing my retro fitted home stereo system. I just bought the final pieces that make up my two zone house system with six sets of speakers. I am very happy and would recommend anyone I know who seeks professional service to deal with Crutchfield.

Ken Miner, January 26
Lucy was absolutely wonderful. I felt like we were sitting side-by-side looking at our floorplans and outdoor space drawings I emailed her. She 'got it' even before I did and had a perfect package put together. She didn't shot gun it but didn't drag it on. I had first looked at a system for our last house with a local firm- was a joke. Sent two 'kids' who viewed home audio as nothing but bass and surround for gaming. Wouldn't listen. Lucy- was top notch and my wife and I were sold before we even priced it out. She didn't over-sell us either- was perfection. I like to support local businesses but until they can match Lucy and Crutchfield, forget it. Well done Lucy. Many thanks- Dan

Dan N- San Antonio, March 29
Once again Lucy was extremely knowledgeable and helpful to guide me in product evaluation. I trust her judgment to understand what I'm looking for and provide the best recommendation to guide my selection. Thank you Lucy! Having access to a personal advisor is a wonderful Crutchfield service.

Bob Rowlette, August 16
Lucy was very helpful and responsive via email. She made my selection and ordering process quick and easy. Also by highlighting some current specials she saved me considerable money. Thanks!

Randy, July 13
Lucy was very helpful with my previous order. She provided options along with the pros and cons of each. In addition she provided auto specific wiring diagrams to assist with a complex automotive system installation.

AL C., May 5
Thanks for all of your help. Your advice made me confident about my purchasing decision! Can't wait until my equipment arrives :) Great Job

Rachel, December 14
Just finished talking to Lucy about receivers and a speaker switching box. She was excellent help and very easy to work with. Well Done & thank you

Doug Lewis, October 9
Lucy was extremely helpful and really took the time to help me with my purchase. Thank you, Lucy!

Ora, June 29