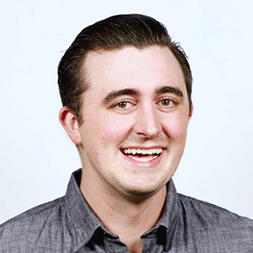 Mac
Advisor since 2016
Located in Charlottesville, VA
Mac
A musician who loves to know how things work. Let's figure it out together!
Tech I'm excited about:
Headphones for on-the-go listening and great audio experiences in the car.
Favorite music:
Brandon Flowers. The Civil Wars. Anything with an 80s synth vibe. Geddy Lee's bass riffs.
Favorite TV shows:
Game of Thrones. The Office. The Night Of. Parks and Rec.
My biggest adventure
A road trip in Iceland with my wife completely took our breath away.
Share how Mac helped you:
What customers say about Mac
Mac was very personable and helpfully.

Scott Porter, June 4
Mac was great helping me determine what accessories I needed for my digital multimedia receiver install in my 2006 Honda Civic Coupe. He was very patient answering all my questions and definitely helped alleviate any hesitation I had about performing this install myself. Thank you Mac, the install went just fine and I really appreciate the assistance you provided!

Carl, June 1
I called for assistance with ordering and was connected to Mac. He was very helpful answering all my questions about the iDatalink Interface Module and Factory Integration Adaptors for my vehicle, and questions about back up camera installation. Mac verified I had all the right stuff for my car stereo install. He was super helpful answering all my questions, and I had several! Mac finished up my order over the phone and I was really glad I called and spoke with him. Hopefully I won't need any more assistance with my install, but if I do.....I know who to call--Mac!

Carl , May 15
Hey Mac, I just wanted to let you know that my purchase and installation went perfectly! You were very helpful and I appreciate you answering all my questions. My expectations were exceeded! I had never bought anything from Crutchfield before, but will certainly be back. You've earned a customer. Thanks again.

Scot Fields, May 4
Mac was very helpful in guiding me to the correct radio for my 1979 VW Super Beetle, Thanks to Mac I now have the radio I wanted but couldn't find at the other stores. Mac is a Great Guy to do business with.

Dan, February 27