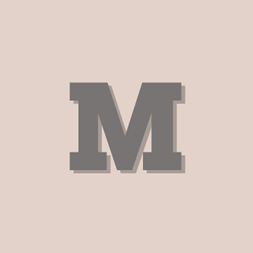 Maverick
Advisor since 2015
Located in Norton, VA
Maverick
My passion for music came at an early age. I love helping people get great gear to enjoy music
Tech I'm excited about:
Anything car or home but also Firefighting and EMS Tech!
Favorite getaway spot:
Anywhere in the pan handle of Florida, preferably Ft. Walton Beach. I love getting away with my Love and great friends to use our portable Bluetooth speakers and headphones!
Favorite teams:
GO BIG ORANGE!! GO VOLS! We are a house divided with the fiancée being a BAMA fan. Also a lifetime fan of the Cincinnati Reds!
Favorite hobbies:
I enjoy a great day or night on the lake bass fishing with my Garmin Striker Plus 4 and Garmin Striker Plus 7 cv fish finders on my boat. Spending time under water is fun as well with my PADI certification!
Share how Maverick helped you:
What customers say about Maverick
Maverick is knowledgeable, professional, articulate and courteous. A+ Thanks

John , October 5
Unbelievable customer service experience! Maverick was soooo knowledgeable and helpful. will definitely be doing business with y'all again!

Kyle, June 21
Maverick was awesome. We only e-mailed back and forth but his messages were spot on...I'm hoping that I won't need tech support with the install but if I do I'll feel really comfortable turning to Maverick. Well done!

Goose, March 7
I called with questions about an amp. Maverick walked me through every feature and adjustment on the amp and helped pair it with a sub and four speakers for my project truck. This guy is on the same page with professional recommendations for the level of sound I was looking for in a system. He answered questions i didn't know i had yet and saved me hours of searching around online. I wasn't planning to buy my components without another month of research. I ordered everything on the spot today because of the confidence Maverick gave me that I am getting the most out of my budget and that each of the components are paired perfectly. I'll buy all of my equipment in the future from Crutchfield instead of Amazon because of the level of customer service and product knowledge I received today. Great job Maverick.

Westley, January 3
Maverick was Top Gun. Thanks for the advice on the marine stereo and speakers. Install was easy and sound was incredible in the boat!!! As always Crutchfield purchase and shipping was seamless.

Matthew, August 18
Great guy, went out of his way to pick out the right stuff for me and made it hassle free. Maverick is a no pressure salesman who just wants to help. I think this guy seriously loves his job and it was a pleasure to talk to someone so friendly who could explain everything without it being over my head!!! Thanks Maverick!

Cole, August 2
Extremely kind and helpful. Helped me understand a few things I was confused on and pick out an excellent audio system. Thanks Maverick!

Jonathan, May 19
Huge help in my speaker purchase. Super friendly, employees like this need to be retained. Because of him, Crutchfield will be my first and only stop on my next purchase. Thanks Maverick.

Mike Alexander, May 17
Maverick was very friendly, helpful and knowledgeable.

Dipu, May 6
Maverick not only is very congenial, but he is also very competent and patient. I asked questions that were important to me regarding recording from the CD player and recorder that I was considering and he thoroughly answered them without making me feel dumb. This is my first order from Crutchfield and Maverick's good humor and competence will insure that it won't be my last. Thanks!

Taylor , April 1
Maverick, was great to work with. He is a big reason I will place my next order with Crutchfield.

Brian, March 20
Had some general questions about a cell phone car mount and Maverick was very helpful. Answered all my questions and made me comfortable and confident to order the product.

Brian, March 14
Maverick was patient and helpful. He set me straight on the latest and greatest equipment and did not place pressure on me to purchase. Appreciate the "straight up" conversation.

Marc, February 25
I called Crutchfield to get some advice before placing an order, and Maverick answered. He was very friendly, knowledgeable, and helpful. Might sound cliche', but it's true.

D, February 21
After looking around on line for a new receiver for my entertainment system, I came across one that caught my eye on the Crutchfield site. My current receiver was 10 years old and had no HDMI ports. I had recently purchased a Sony Bravia HD 4K TV and realized that my current set up was completely incompatible with what I wanted to do. I had a lot of questions and just enough tech knowledge to be a danger to myself. I called Crutchfield and got Maverick. It was like two buddies talking about electronics over a beer, only Maverick knew what he was talking about. He answered my questions, put me at ease with what I thought I should do and even steered me away from purchasing a soundbar. His reasoning was that if I had been used to a surround sound system I would probably not be happy with a soundbar. (Now I realize that what he actually did was motivate me to look into buying new speakers!) I got my new receiver in record time with free shipping and hooked it up last night. I am blown away by the ease of set up and the sound and performance of the Sony STR-DH770 receiver. I also love the Bluetooth feature. You guys are the best because of people like Maverick!

Roger, January 13
Maverick was very helpful and was a good source in picking just the right car radio for my son. Outstanding customer service!

Cory Crabtree, December 22
I am a first time buyer . I just want to say Maverick Thank you very much for all your help. You are the best!

Vickie, December 17
Maverick just asked the necessary questions for recommending a pair of speakers for my car by simply taste of music and budget and was simple as that before buying them.

Oscar , November 18
Maverick answered my questions, even the stupid ones, completely and patiently. He knew the products, knew the gear I would need to install them, and was professional, courteous and thorough. I paid a little (not much, all things considered) more for the bundle of products than if I had gone to certain other online retailers specifically because of support people like Maverick - if I get stuck, I know I can call Crutchfield for lifetime support. Will certainly shop here again.

Steve R, September 1
I just got a project truck and wanted to start with a radio and some speakers, but with room to grow. Maverick helped me find what I needed and made some great suggestions that will give me good sound with room to improve when I can. Thanks for the help!

John S., August 13
I did my preliminary research online, but had some questions. Maverick was very helpful and provided some recommendations that I used when placing my order. Very easy to deal with. Thanks!

Dave, August 12
GREAT SERVICE... GREAT PERSONALITY...

JOHN ABREU, August 4
This guy is amazing! I started calling Crutchfield because the local shop I dealt with closed. I'm not a big box store person! The first thing I ordered was an Onkyo receiver. Then I wanted outdoor speakers for zone 2 of my receiver. Maverick got me the best price they could offer! I asked him how long he worked there because his customer service was way above standards! He told me about a year! I could not believe it! His customer service skills and knowledge well surpassed his time of employment at Crutchfield! I plan to call him every time Crutchfield has something I need! Thanks for the great service Maverick! People like you are the reason why companies continue to succeed!

Josh, June 22
Helped with a scratch and dent item, sure enough Maverick said it was minor. Got the speakers and only light scratches on the bottom of one speaker that I can see. Thanks for the awesome deal! Theses Polk LSI's are amazing. Big step up, Thanks!

Marty, March 25
Having purchased from Crutchfield, in the past, I was confident that I would receive knowledgeable information. The moment Maverick answered, I knew I was in capable hands. I knew the features I wanted in video receiver for my truck. Maverick led me through the options, I had, for the available equipment. With his knowledge and recommendations, I purchased every thing I needed. You can't get this kind of support from a big box store. The price was right and the conversation was informative. I'm thankful Maverick was there to help.

Jim, March 10
Maverick answered every question that I asked him. Never tried to rush or to push me to something I did not want. He even called me back when I asked. Very impressed...Thanks Again!!

Gary, March 10
Maverick is a very personable, knowledgeable and professional gentleman. I recommend him highly and would employ him without hesitation.

Dean, February 13
I had questions and upon contacting Crutchfield through the 1-800 number I was greeted by Maverick. He was very polite and was eager to help in any way that he could. After completely answering my questions, he offered to assist with creating my account and completing my order. He also explained the rewards program and how it works. He made it a very pleasant experience and I ordered a $2,000 flat screen. Thanks Maverick! Believe it or not.....Top Gun is my favorite movie of all-time.

Keith R., January 1
He was great he helped me get what I needed for the right price and everything best service I have ever had thank you guys so much!!

Bryce, November 1