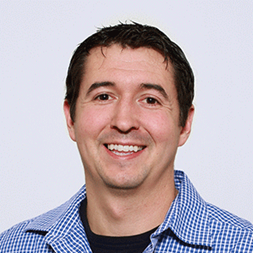 Max
Advisor since 2007
Located in Norton, VA
Call or text Max at: 1.276.325.6047
Max
Big sports fan and love to crank up my home theater system on Saturday for College Football.
Tech I'm excited about:
Home Audio. Surround sound and Multi Room systems.
Favorite TV shows:
Game of Thrones, The Walking Dead, Scrubs
Favorite getaway spot:
The BEACH!
Favorite teams:
South Carolina Gamecocks, Oakland Raiders, Boston Celtics.
Share how Max helped you:
What customers say about Max
Max gave Super service, was very knowledgeable and was able to look up my history and tell me exactly what I had ordered and what I needed to order to fix my situation. As always Crutchfield support is the best part of dealing with this company. Guys like Max are a big part of why I keep coming back !

Gene, November 27
I am the president and CEO at Mobile Auto Electronix. I've purchased all equipment, interfaces, harnesses, Etc., from Crutchfield. Max and I have spoken a couple of times - I can say without hesitation that Max has been one of the absolute most helpful representatives within the Crutchfield organization; tremendous customer service experiences on each and every occasion.

Mobile Auto Electronix, May 28
Got the replacement Yamaha this afternoon (Tuesday), which was cool since I expected it would be Wednesday. Working through the setup screens, and everything is fine so far. Have tested TV, WiFi connection, Bluetooth playback from iTunes, and legacy Phono and Cassette deck operations. All is good. Still need to check Blu-Ray, Apple Tv and tweak sound settings, but don't anticipate any problems. Thank you so much for helping me restore my system.

Bob G Williams, May 16
Max was extremely helpful with radio choice for my 95 GT Mustang so I could incorporate the Mach 460 speaker system. Thanks again for your help, Crutchfield has always been great to do business with!!!

David Drane, May 10
Max helped with my selection concerns and didn't rush me in my ordering process. Was able to get exactly what I needed without any issues. This guy knows his stuff. Major fan.

Joseph, April 19
Max was very helpful with selecting the new components I needed to accompany my existing system and build a proper system. Great call on the Polk's Max! The system rocks.

Carey J, April 14
Any salesperson will dote on you when your spending loads of cash, but Max took the time to explain, and help select the bass blockers, a $10 item, I needed for my system. Crutchfield didn't make much money on that sale, but that kind of courtesy made a new, loyal customer for them!

Tim J., March 18
Max does the job the way it should be done.

RONALD , January 25
Max was very helpful in simplifying the process of choosing speakers that would be the winning balance between performance and cost. Not pushy or salesy whatsoever. Straight forward and very polite.

Darren, December 14
Easy, quick advice. Answered my question efficiently and accurately. Awesome chat support!

Ryan, December 14
Very honest and helpful look forward to doing more business with Max in the future!

Harold, November 4
Max was extremely helpful during our recent discussion about replacing my old speakers and giving me advice on the ones I had picked out versus what I was using. Max exemplifies what Crutchfield is and why I keep coming back when it's time to make audio equipment purchases for anyone in the family.

Jeff, October 27
Max is a pleasure to talk to. Not pushy or overbearing. He listens to your questions and makes sure you get the product that's right for your situation. He is by far one of the best in the business. Thanks again Max for your help. This is why I only buy from Crutchfield, the best customer service in the business.

Jon, September 21
Max was very helpful in finding the correct unit for my needs as well as guiding me through the return process for the head unit I received. He was very knowledgeable and went far beyond most representatives I have dealt with at other companies to make sure that I had all the information I needed.

Nathan, June 22
Max went above and beyond what normal customer service would call for. He got us the parts and info on how to install after our order was mixed up. Because of Max's dedication to his customers, we are lifelong customers of Crutchfield. Thank you Max!

Gary Dodd, June 9
Max was a pleasure to deal with. All you guys are great. I especially enjoy that you treat customers as if they were friends and I'm always confident in your opinions. Thanks Max!

andy, May 7
Max I just wanted to say thank you so much for you advice and dedication to research for helping me with my install. You saved me a lot of money Thanks bud!

Kevin, March 6
Max was the second advisor I spoke with during one of my purchases and he was great! Friendly, knowledgeable and straight forward! He also helped me with the dash kit and wiring harness I bought (and I've never installed a Kenwood in dash monitor before) but it worked like a glove! Great guy! Would love to treat you to a Patriots game to show you how Boston gets down! Boston strong!

Maria & Mike, December 30
From comments left by other customers, I see that the excellent service I got from Max is typical for him. Whenever I get this high level of service - which is not often enough - I'm happy to sing the praises of the good person who provided that service. When I first started talking to Max, I was confused about what products I needed, and how to go about getting them installed. Max listened carefully to my dilemma, and then proposed, in a very calm and precise way, products which would satisfy my needs. The entire call took much less time than I expected. He's an excellent listener, very credible, very clear, and very knowledgeable. Thanks, Max!

Hal, December 7
Clear, concise answers, Max knew what he was talking about. He was able to provide specific issues which might come up with installations and even sent the order we worked on to another email address. Would highly recommend.

Martin, November 28
Max made it so I didn't have to call in to finish a rewards purchase - he was very nice - and patient. NICE JOB MAX!!!! YOU GO MAX!!

Sandy G, November 24
Max was a great help. After understanding my situation with a recent speaker upgrade, he guided me towards an amplifier that will resolve my issues rather than going with a new head unit, which I was planning on purchasing. He was very knowledgeable, and gave me great advice and explained exactly what the root of my problem was. I now have the right components to finish my car stereo upgrade!

Dave, November 22
Max was GREAT to brainstorm with. I had a tough problem and he gave me a great solution. Well done Mr. Max!!!

Scotty G, November 16
Good advice. Prompt answers, concise and correct. Excellent.

Chris Plassman, November 14
Max was a huge help. He's a nice guy and his answers were clear and concise. 5 stars.

Jacob Theis, October 12
Max was very knowledgeable and as soon as he read my concerns he found car speakers that fit absolutely everything I was looking for!

Manuel Flores, September 21
Max was very helpful in my search to find a dorm room audio system. At first, I had no clue what direction I wanted to go in, in terms of products but Max pointed me in the right path. I'm glad I called Crutchfield and spoke with Max.

Amari Wilkerson, August 5
Helped me work though my component sub purchase understanding the various options and configurations. Was very knowledgeable and service oriented. It is rare to find sales help who actually knows anything and Max knew more than me and helped me understand what I didn't know.

Brian Andrews, November 11
Max was very helpful and polite in dealing with me. I had no idea what I was looking for just more of what features I wanted. He gave me really good advice on which units were better in what areas, and how others lacked in other areas. Very honest about what he was talking about. Will definitely use Crutchfield again because of Max.

Andrew M, March 4
Called Max last night and he helped us pick out a TV without all the unnecessary extra features we would not use. He was patient and offered useful advice. Thank you very much!

Tom & Dawn L., February 12
Just hung up with Max, and I must say very polite, very insightful, and very professional. Got me where I needed to be and got me just what I wanted. Thanks. Look forward to giving Crutchfield much more of my business. A+ support!

Ed Frey, December 1
Max is awesome! Polite, helpful, professional; he obviously loves his job.

Mike, September 6
Free shipping to Hawaii! We out here in Hawaii really appreciate that! Competitive prices! I emailed and asked for advice, I described what I have and need. First thing the next morning, I get an answer along with a recommendation for everything I need in a wiring kit. Approximately a day later I get a shipment confirmation. Two days later I received my order along with great information for the install, with even more great info online. WOW!! Max, how cool is that?? Max, I just can't imagine better customer service anywhere else than at Crutchfield! Thank you very much!

Ed Marshall, March 3