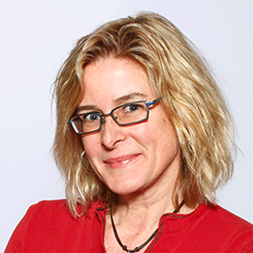 Parker
Advisor since 2014
Located in Charlottesville, VA
Parker
Inspired by my "morning song", photos of family, & movies so good you forget you are watching!
Tech I'm excited about:
Smart Home gear, Dolby Atmos/DTS:X surround sound, & the innovations introduced this year!
Favorite music:
Almost any genre... just good music, from classic rock to alternative to folk and more!
Favorite getaway spot:
Asheville NC, where music & art & cuisine come together! Hoping to explore Europe & Asia soon.
Favorite teams:
UVa Basketball
Share how Parker helped you:
What customers say about Parker
Parker was delightfully pleasant. She listened attentively and then had helpful suggestions, which made my online shopping experience pleasant.

Jordan , November 27
I dealt with Parker to order a BHI home entertainment cabinet. She was extremely knowledgeable and helped me to get one the that was listed as sold out. She went the extra mile to check the manufacturers website (to see it was in stock) then as soon as it showed up at Crutchfield I was able to purchase it. She helped me get shipping info since the product is shipped by the manufacturer. I would strongly recommend her to other customers.

Glenn, March 13
She was awesome!!! Super helpful, friendly, and patient!!! We got cut off a few times but she was right back calling me and helped me get what I was looking for.

Augie, February 1
Parker is one of the best when it comes to showing the buyer they are important and goes beyond to make it right to you if things are not going smooth. I felt I was just not another card number to her and that I was talking with a friend not just another person that she needs to hurry along with to get to the next cue . It was a very pleasurable experience getting my issues taken care of with Parker . She is very much an asset to Crutchfield and she works with a lot of others that are like her . Thanks Parker for your time and effort.

Gene, January 27
Parker is professional and very helping individual. An asset to Cruchfield.

RAJAN, January 9
Parker to the rescue. I was is desperate need of some help in choosing a new head unit for my truck also wanted to change all the factory speakers. With little knowledge on what will work best for me I reached out to Crutchfield. Parker answered the call. I'm so grateful she did, she gave me the best products and best options for what I needed, also stayed within my budget. I am definitely happy with the package we chose. I will definitely be calling. Parker for future upgrades. Thank you very much. Parker is a great advisor!

Keston , January 1
I was interested in wireless home audio: totally technologically challenged! Parker figured it all out and put everything together for me. What a pro! So courteous and knowledgeable! Thanks Parker!

Don, December 29
Well to make a long story short, what I had in my cart is not what I should have had in my cart and Parker had the patience and kindness to spend a lengthy amount of time not only helping me pick out the right speakers for my vehicle but also making sure I had all of the installation accessories necessary to complete the job. I have never had a more pleasurable experience with a sales representative before. The only downside to Parker is that she knew more than I did and I hate to admit when that happens (haha). But on a serious note she is so knowledgeable and so good at her job that I couldn't stump her with any of the questions I asked her. She took the time to get to know the entirety of my vehicle inside and out and to make recommendations for each component and to find the best products for my specific needs. I felt like she was truly there to help me as a customer and not just there to sell products.

Thomas, December 13
I read the other comments about Parker and about how she made customers feel comfortable. I see what they mean I had the same experience she was great! Definitely hope to deal with her again.

Mark, December 8
Outstanding advisor. She handled my request quickly, professionally, and in a friendly manner. A great credit to Crutchfield.

Eugene, December 5
Parker is one of the best sales reps I've ever spoken with. She went above and beyond by taking the time to point me in the right direction of the equipment I needed for my son's car audio system and a soundbar for my TV. Many could learn a valuable lesson in social skills and friendliness from Parker. I value and appreciate her knowledge and helpfulness and will be calling Parker for my next purchase, Thank you!

Ryan B., December 2
I needed a slick way to upgrade my car audio without changing the head unit or consuming valuable cargo or passenger space. Parker spent a couple of hours working through numerous options with me. Together we came up with a multi-part plan that will allow me to upgrade in stages, starting with speakers and only moving up to extra amps, subs, etc., as necessary to achieve the sound I'm looking for. She did a fantastic job handling the details and wasn't rattled by the complexity of exploring possibilities galore. She also didn't try to up-sell me on junk I don't need. I'm so pleased to have chatted with her!

Andrew, November 30
Parker was outstanding. Very enthusiastic and helpful. Enjoyed our chat.

Chester , November 29
Parker was courteous and returned my phone calls as well as emails promptly. Very assuring and confident of the products at Crutchfield as well. Looking forward to getting my stereo and installing it without a hitch. Thanks Parker!!!

Manzyman, November 28
Extremely helpful in answering all my questions... obviously knows how to find answers! My purchase was predicated on her being able to answer my pre-purchase questions, and she earned 5 our of 5 stars!

James, November 20
Parker was fun and informative in helping me make my decision on my speakers.

Kp, October 13
Parker and Ziggy very helpful in picking out my speakers, thank you soo much!

Carl, September 17
Parker helped me sort through the numerous amount of audio choices for what I'm really looking for. Thank you!

Arthur, September 3
Parker was extremely helpful in helping me decide, and choose the right AV receiver to better fit my needs. Very knowledgeable on the subject and has a wealth of information that helps you make an informed decision...very grateful for the help and the Crutchfield treatment... I Always recommend this company for the support offered to consumers. Thank you again Parker.

Estuardo, August 30
Parker was very clear and concise with her assistance. She was very gracious. Thank you much.

John, August 26
Parker was Very helpful and Very pleasant to talk to...made me feel like I was talking to a FRIEND who would not point me in the wrong direction. SHE made it easy to spend my hard earned money.

Arnold, August 17
Parker is very knowledgeable, extremely helpful, and a delight to talk to.

Robert, August 15
Parker was very helpful and answered couple questions I had about amp. Note on my order said I may have to purchase, Parker confirmed I did not need and recommended two small item to help with install. Saved me a couple bucks and stellar customer service. A+++++

Brent , August 14
Parker helped me find exactly what I needed. Given the constraints on finding a dash cam that would work by battery only for at least 6 hours, along with my other requirements, Parker found the match! Thank you!

Pete , July 21
I bought a Pioneer head unit and speakers for my Toyota Tacoma in 2013. I LOVE my stereo, but I decided to get a backup camera for my truck and the easiest route was getting a new head unit with a large screen. Parker stayed online with me for well over an our helping me pick out a backup camera-compatible head unit and the actual backup camera for my truck and also recommended a dashcam! Crutchfield is one of those few companies you actually enjoy doing business with these days!

Charlie, July 12
Helped answer all my questions. Upgrading older equipment to utilize my new 4K tv that does not have any audio RCA cables. Purchased three items that I'm really excited about and saved me lots of money. Thanks!

Jeff , July 10
Parker was amazing and very helpful in helping me pick out the right speakers for my wants and needs. She had a vast knowledge of what I searching for. Thanks again.

Wesley, July 8
She was fantastic. Very helpful and knowledgeable.

Bill, June 30
I needed help finding a DVD player with an optical audio out port. Not a huge deal but she was very helpful, knowledgeable, and was able to give me a few options to choose from. Great job!

Robert, June 13
Parker helped me sort out the installation problems I thought I had with my Saab 9-3. With her help, I have the info I need to get the right product before I start taking my car apart - all at a lower cost than originally expected! Thanks!

Gabe, June 8
I don't often leave comments or reviews but when I do the product or service was either excellent or terrible. In this case it went beyond excellent. Parker did a great job helping me decide on a 3 way component set and more importantly rear deck speakers. My vehicle doesn't have much information on speaker sizes and mounting clearances but she took the time to gather information to give me the mounting clearances I needed to know! Thanks again Parker. Very impressive.

Derek, May 23
Extremely polite, helpful and funny. Made me feel like I was speaking to an old friend as opposed to customer service. Very knowledgeable about my car and will definitely call back to place future orders with her. Grade A customer satisfaction.

Shane C., May 20
Parker is the best customer service rep I have ever spoken with. With her expertise, I now have the confidence I need to upgrade my Versa's BIZARRE factory stereo. THANK YOU PARKER!!!

d.r., May 20
She did a good job putting a package together that was exactly what I was looking for. She was also helpful with her own opinions about the equipment. Very resourceful, considerate, and helpful.

David, May 17
Parker was a great help with a difficult technical problem. Patient and knowledgeable! I hope I can get help from Parker again. It gave me confidence that I was ordering what I needed.

Jim, April 26
You guys have a good one in Parker, hang on to her, good ones are hard to find.

Norm, April 13
Parker was extremely helpful and a delight to chat with. Very knowledgeable and put up with my plethora of questions. Thank you, Parker! I will be purchasing the components she recommended.

Casey, April 6
She helped me with a product that wouldn't add to my cart. It only took a few minutes to right the problem. she was kind and helpful and made the process easy and quick. A++ on customer care. Thank you again.

John, April 6
Parker, In the words of Tina Turner Is "simply the best".

G.Boon, April 5
Very helpful, and understood what I was trying to do. Thanks for your help.

mick, April 5
Easy to talk to and very knowledgeable and very friendly. Helped me decide on my JL Powerwedge+.

Anthony, March 23
Very satisfied with Parker's stellar assistance! Fast, friendly and knowledgeable! Also VERY impressed with the website/call center/account integration. As an IT professional, I can appreciate the focus this must have required. When I logged in to my account, Parker's friendly face popped up while I was on the phone with her and she re-directed me to the correct product link. -Nicely done!

A. Fittanto, February 23
Suggested a Jensen vx7022 model for my 2012 Ford Transit Cargo work van with everything I needed to hook it up, as well as helpful, polite, informative,and courteous. What more could u ask of a sales person. She listened to what I was looking for. Very satisfied with her help.

Lee, February 6
Parker was VERY helpful in helping me fulfill my order!! Thank you, Parker!!

John, January 24
Excellent and expeditious assistance from Parker. I was expecting a hard sell instead of real help, but Parker was wonderful and attentive to my requests. I wish I could always get such assistance from online help sites.

omar, January 11
It was great to order and chat with Parker. Knowing where she is from took us off track to her previous job processing photos for Rick Bear hot air balloon pilot who we have flown with many times. Made our ordering much more personal. She is a plus to Crutchfield's staff.

John, January 6
Absolutely fantastic buying experience. I was completely comfortable with all recommendations as Parker guided me through the selection process for all the components and accessories that I needed to upgrade the audio system in my Z28 Camaro. Crutchfield will surely have a fantastic year in 2016 with Parker on board. Can't wait to call you back when I upgrade the audio system in my Jeep Rubicon! Thank You Parker!! Happy New Year!!!

Bud , December 31
Parker gave me quick, reliable information, which helped me choose the products I needed. Wish she worked for me.

Gerald, December 21
Parker is the reason I am a repeat customer. There are only 2 kinds of advisors, the Best and the rest.....Parker is definitely the Best!

George, December 12
An absolute pleasure to talk with. Knowledgeable and helpful with all my questions. Thank you.

wayne slagle, December 7
I am purchasing a new receiver for my husband's truck. Although I called last week and was given several possible radios that would fit, Parker asked questions that would pinpoint more precisely whether a unit would align with what my husband wanted, and not have things he would hate or capabilities that would blow out his old factory installed speakers. I now have the confidence to purchase a unit believing it will work just fine! Thank you , Parker!

Elizabeth, November 30
Extremely helpful. Very informative and pleasant. Great customer service.

Edward, November 29
More companies would be successful if they had employees like Parker. She is why Crutchfield has such a high reputation. I agree with all the positive comments which have been written below. Parker has the technical knowledge and helped guide me to ensure I had a great solution. Knowledgable, helpful, friendly, honest and just fun to talk with are rare attributes to find these days. Crutchfield is lucky to have her. Thanks Parker!

Jeff, October 3
It was such a huge pleasure talking to someone who knew what they were talking about when it came to speakers for my 2006 Kia Spectra EX. She took the time to explain to me the options that I had for shallow mount speakers.

Todd Harvey, September 14
Wow!!!! That's all I can say about Parker! Despite having a cool name, she makes you feel like you're part of her family. Easy to talk to and her knowledge is outstanding. This is why I always shop with Crutchfield! Parker you ROCK!!!! Crutchfield, you have by far one of the best customer support staff techs out there right now. Keep it up!

C. Alex Castillo, August 18
Pleasant nice Lady and very helpful. Thanks Parker!

Troy Dowling, August 8
Parker was very polite and helpful. She is a great communicator.

Mike, July 25
What a pleasant surprise! There I was, Mr. Over-eager consumer guy, stuck with the fruits of my hasty purchase and saddled with limited knowledge on finding a good solution. Having spoke with one tech, I needed further assistance. I was awaiting the polite drone of engineer's speak when Parker took the call. With a delightful mix of technical knowledge and whimsical banter she put my mind at ease and patiently sorted through the maze of components to find a solution for me. Parker was very thorough and paid great attention to all the details of my predicament. At the end, I had the exact solution I wanted. Crutchfield has a good reputation as a retailer. With someone like Parker, their reputation is taken to a whole other level! Great work! All the best.

Tom H, January 6
Parker was a pleasure to work with. Will be sure to call her when I need something else. Very knowledgeable and friendly. The Crutchfield company is lucky to have a talent like her. A+++++

Jason H, September 30
Parker, was a pleasant surprise and joy to work with trying to figure out what I need to replace the factory stereo in my car, and due to her in depth knowledge of car-audio equipment ( and subtle yet formative mind manipulation skills) I already want to upgrade and my original order hasn't even shipped yet! Clearly, an asset of the highest order to the company. Seriously, she was fantastic and I was stunned to get patient, knowledgeable, personable help of that magnitude, because usually you're stranded trying to interpret fundamental english and Strother Martin saying "What we have here...is a failure...to ka-mewn-kate," doesn't even begin to describe the problem. Thanks for your all your help and I will definitely refer Parker first and Crutchfield second to all my friends and family and myself and random people on the internet, because I still have a bunch more stuff to buy. And remember people head forward, hands at 10 and 2 o'clock.

Patrick Martin, September 1
Just got off the phone with Parker after placing an order. She was very friendly and helpful...you'll have no problems getting all the info you need from her. Thanks Parker!

Mark M., August 26