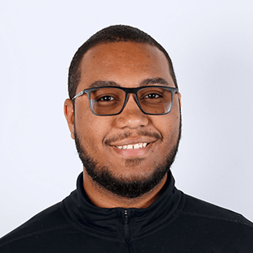 Q
Advisor since 2018
Located in Charlottesville, VA
Q
Love sports, music, and most things pop culture. Will crush most humans in Fifa on xbox.
Tech I'm excited about:
TV's and home audio for movies and music. Also Grain technology. (Black Mirror Reference)
Favorite music:
Frank Ocean, The Smiths, The Beatles, Rex Orange County, and Drake.
Favorite TV shows:
The Office, Parks, Stranger Things, Atlanta, Game Of Thrones, Breaking Bad, and Black Mirror.
Favorite teams:
Tottenham Hotspur, Duke, Tottenham Hotspur again, Knicks, and the Washington DC Football Team
Share how Q helped you:
What customers say about Q
I was unsure about what head unit to get for my work van and Q answered all my questions. I also asked him the generic, "what do you think of my choice based my my top 3 wants?" He actually took the time to review what he thought might be a better option for me because of my top 3 wants. I was so comfortable with his advice, your top notch website, and unbelievable customer service that I did a little more digging and decided to spend almost double for a unit that also has Apple Car Play! I'm beside myself excited to get working on the install the moment I get it. Thank you Q!!!

Doug C., May 30
Q was the man for sure. He was an absolute professional who quickly and efficiently led me to the products I inquired about and answered all my technical questions accurately. Way to go Q. I'll be back.

Stuart S., December 31