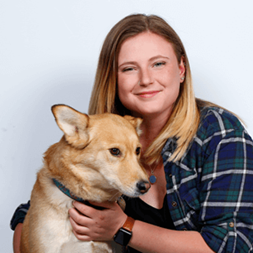 Quinn
Advisor since 2017
Located in Charlottesville, VA
Quinn
Dog mom with a love for exceptional audio and better bass. Find me with my nose in a book.
Tech I'm excited about:
Pet tech for my pups and audio gear for my tiny home.
Favorite movies:
Secondhand Lions, Robin Hood, The Birdcage. Throw me a recommendation I'll watch it.
Favorite getaway spot:
Anywhere on the water with my paddle board and I'm a happy camper. I'll go to Arizona any day to see those red rocks and open sky.
Favorite hobbies:
Traveling. I haven't been everywhere but it's on my list
Share how Quinn helped you: