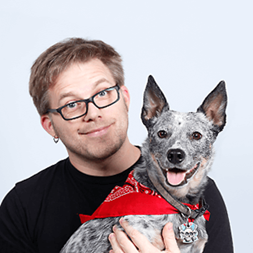 Rob
Advisor since 2017
Located in Charlottesville, VA
Rob
Decades of experience in pro and commercial audio both as a technician and as a performer.
Tech I'm excited about:
Wirelessly controlled pro audio mixing solutions such as the Mackie DL series, the Berhinger X Air products, or the QSC TouchMix.
Instruments I play:
Sing, Guitar, Bass, Drums, Keyboard, Didjeridoo.
Favorite music:
The Police, Soundgarden, Jeff Buckley, Juno Reactor, Sevendust.
Favorite movies:
Ghostbuster, Contact, Alien, The Matrix, A Boy and his Dog.
Certifications
A/V Design Group
Pro Audio Certified
Badges
* Pro Audio Advisor
* Commercial Audio Advisor
Share how Rob helped you: