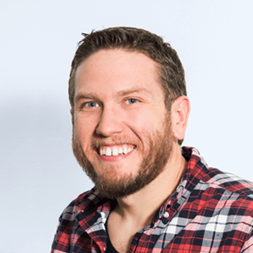 Rocky
Advisor since 2017
Located in Norton, VA
Rocky
Aspiring lumberjack in spirit, Gamer/Geek by heart, and Crutchfield Sales Advisor by trade.
Tech I'm excited about:
Taking the "wired" to "wireless".
Favorite music:
The range is wide - Punk, Techno, Oldies, Classic Rock, & some Rap.... anything from Sam Cooke, Dropkick Murphys, Ronald Jenkees, the Misfits, ZZ top, Slipknot, to Crosby Stills & Nash
Favorite getaway spot:
Breckenridge, CO. Get me to the mountains.
Favorite hobbies:
Building a better campfire. Painting board-game models. Finding an old arcade machine to pump coins into
Badges
* Remote Category Advisor
Share how Rocky helped you:
What customers say about Rocky
Rocky Did not try to up sale me and I like that, while being in the Auto industry for the past 23 years it's good to not hear that when your buying items but that's just me, please take note every one that reads this you can't go wrong with this company I have made a few major purchases and never a issue Thanks DJ Joe

Joseph R., July 23
Rocky was great! Had multiple convos with him about a system for my car. He guided me through the whole process.

Mort Marianni, June 22