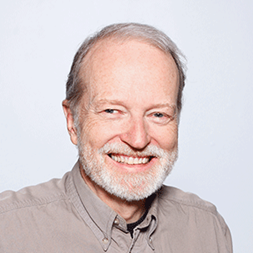 Zac
Advisor since 1994
Located in Charlottesville, VA
Zac
Passions range from a love for gadgets and technology, to a joy in kayaking solitude.
Instruments I play:
Receivers, amplifiers, and sound boards - and all the musical instruments they bring to life. I play them all!
Favorite getaway spot:
Fields, streams, mountain vistas, the beach, out on the water - pretty much anywhere experiencing God's creation.
Best thing about working at Crutchfield:
The great people I work with; and the great customers I meet daily. Decades back I got into radio because of a love for music, and for decades I have loved bringing great music to Crutchfield customers - technology, too.
Badges
* Pro Audio Advisor
* Photography Advisor
Share how Zac helped you:
What customers say about Zac
Had a great conversation with Zac. He really knows his products! Looking forward to getting my phono preamp so that I can groove to my old albums. And I do mean OLD.

Bruce S., June 13
Much Aloha respect to Zac. Could not be more helpful from all the way from Hawaii over the phone. He was so patient and figured everything out for my 2015 Toyota Tacoma. He led me down the right path about what kind of parts needed To install. It made life a lot easier knowing there is someone out there knowledgeable about these things. I am so lucky I would love to order from Crutchfield all the time. And I highly recommend Zac.

Ej M., May 13
I feel extremely fortunate to have worked with Zac. He is the most professional, knowledgable and courteous person I have ever had the pleasure of working with in his field. I was a professional advisor who owned and operated a company, with annual sales of more than a half a billion dollars, and I can quickly identify top quality people. Zac is such a person, and I will continue to do business with him and Crutchfield. I highly recommend Zac to anyone who wants to deal with the best.

William, November 28
Zac recommended what I needed for my 04 GTO. He really helped me with my purchase and I would recommend him.

sanford williams, July 6
Helpful, knowledgeable, patient, and more. Professional, yet easy to communicate with. One of the best customer service experiences ever.

Justin, June 4
Zac was extremely patient dealing with me and guiding me through every step of getting my car set up to sound great. He really impressed me with his knowledge and his will to help me! "People like Zac, are why I shop at Crutchfield!"

Jordan Baker, May 14
Zac was very helpful, he answered all my questions. He helped me make a decision on picking the best stereo for my car. Thanks Zac!

Darla , May 1
Zac was fantastic...I quickly rattled off three receivers I was looking at and a few options for wireless speakers and Zac knew all the details about each one and how to help....Zac, thanks for helping with my purchase!

Mark, March 25
Very helpful, and it turned out we had some stuff in common! My original choice for a radio did not fit my car. He helped me find a similar choice and I think it may turn out even better then the first one I was going to get.

Justin, March 22
I am so happy that there is a company like Crutchfield to purchase quality stereo equipment and the Tech support to back it up. I think you all are Great! Thank you very much.

William , March 20
Zac facilitated every stage of the purchase process. TV was delivered in the promised time window and has performed as expected. An additional 4 year warranty, added shortly after purchase, was quickly implemented. I would certainly recommend Crutchfield to other individuals. Particular thanks to Zac for his professionalism, warmth, and follow through. Good Work!

Eric , January 28
Zac was extremely helpful with my upgrade to my hot rod application. Integrating a back up camera and blue tooth without disturbing the integrity of an antique vehicle. His knowledge help me make informed decisions. Thanks Zac !

Cecil , January 23
I had a very simple, yes/no-answer question to ask. I called in last night, and opted for the call-back. Zac called me back and instead of being grateful for a simple question he could answer, hang up and move on to the next call in order to stay "productive", Zac turned the call into a welcome, full-on conversation. He was engaging, ended up asking me questions and ensured I was completely set up for success in the purchase I was about to make online (the impetus for my call). Zac was kind to me and considerate of my needs and I greatly appreciate his level of customer care. As an aside, I really like, upon logging back into the Crutchfield Web site this morning, that I was greeted with a picture of Zac. Because of his level of care to me, I actually cared enough to click on his bio and read it! Crutchfield truly does embody the upper echelon of Customer Care. Thank you.

R. J., January 20
OMGosh Zac is the BEST customer service representative I ever had the pleasure of dealing with. I will always shop with Crutchfield and Zac whenever I need something. Keep up the good work.

Lynn, January 4
Zac, it was a pleasure to do business with you. Knowledgeable and caring, made my car speaker selection a stress free experience !!!

luis a brenes, December 20
Zac is the best! He helped with with no hesitation at all, and answered every question I had. I will ask for Zac every time I need a question. He is an expert and loves his job and these traits show in his work! Thank you so much Zac!

Zeke, November 28
Zac was extremely knowledgeable about my television purchase and he took the time and effort to help me sift through the options and providing me with additional peace of mind. Nothing but positive things to say about Crutchfield's selection and Zac's expertise.

Whitney, November 10
Zac was the best. Knowledgeable, patient, and thorough. Follow through was excellent.

Daniel , September 22
Zac was very polite and very helpful. Great customer service.

Brad , August 22
Zac was very helpful and responsive to my questions.

Veta, July 30
It was a pleasure dealing with Zac, and it was evident that he was truly committed to helping me select the best automotive audio configuration that fit within my budget. I am a huge fan of great customer service, and because of Zac, I am now a huge fan of Crutchfield. Thanks for caring Zac!!!! It's people like you that make the world a better place!!!

Matthew Mayberry, July 21
Zac helped with a problem that i just could not figure out on my own. Very helpful and quick to know what I needed. Thanks Zac!

Matt Mattson, April 14
Zac was extremely helpful and was very knowledgeable on every question I asked!!

Todd Haydon, February 17
Zac was most helpful advising me on a car CD player. He is friendly and also knowledgeable about the products he sells.

Pat, January 20
Zac was very helpful and knowledgeable in selecting the products I needed to replace the original factory stereo in my kid's Suzuki Grand Vitara.

Michael, January 6
Mr Zac was helping me lot choosing about the stand for Bose acoustic speaker and he gave me full information and details. thank you very much Mr Zac

gopalakrishnan, December 21
Very helpful with so much true knowledge, it sure shows that he is a 21 year vet to helping Crutchfield customers. I will call him for future orders and questions. Thanks Zac...

Simon Krzych, December 9
Zac helped me with my purchase of a pair of Sennheiser wireless headphones along with an Oppo 103d Blu-Ray player. He helped me through the entire order making it a stress free process. He also found another $10 in rewards I didn't know I had. I really appreciated how knowledgeable Zac was and will continue to use Crutchfield for all my electronic needs!

Jeff, November 30
He was great!!! We order for a business and every time we call Zac in our ace #1 thank you for all the help you give us...

Becky/Comtech, November 25
Zac was very helpful in pulling together all the hardware I will need to replace the Bose head unit in my Miata MSM with an existing Sony head unit. Thanks again Zac!!

Jeff, August 24
Zac was so helpful with helping me out with my recent order and with giving me the advice for subwoofer and enclosure ported box information. It was great to have Zac help me with my questions. Thank you Zac.

Akshay , August 24
Zac was so helpful with my recent order and with giving me insight on a future order on home theater receivers. I have been blessed to have Zac help me with my questions. I will use him again! Thanks so much Zac.

Jonathan, December 16
I talked w/ two great guys today Zac and andrew and they made it easy for me and so helpful w/ everything that has to be done, thank you guys you can be sure i'll always buy from crutchfield. Again thank you so much...

mervyn, October 16
Dealing with Zac is a pleasure! There is absolutely no sales pitch involved, just friendly and knowledgable advice concerning choices made or questions asked. When decisions are finalized your purchase is promptly and efficiently completed.

Keoki, January 13
When you speak with Zac, it doesn't feel like a sales call. It feels more like one of your knowledgeable friends is helping you make the right choice. I've redone my entire home theater with Zac's help, one piece at time. Today, he'll help me take my photography to the next level. Crutchfield is lucky to have Zac on their side.

Cesar A, June 25
Zac is really a great guy. Very patient and very intelligent when it comes to Electronics. If he ever missed my call; or was on the line with someone else, he would ALWAYS call me back. He's helped me with every purchase I've made and I've had nothing but success from it. Zac is the only adviser I plan on using for all my future purchases and setups. Great tech, great guy, great electronics guru! Thanks Zac!

Christopher Radtke, February 26
I was having trouble finishing my purchase with a gift card. Zac was very patient over a series of phone calls as the issuing bank resolved the problem. Zac went out of his way and actually called me back twice to tell me the status of my order. Thanks again

Rich, February 22
Zac took his time and was very patient with me today. I had a lot of questions about the 2 units I was considering for my Tundra. It helped out a lot when he mentioned the 60 day policy. I look forward to test driving the unit and making sure it fits my needs. Then he helped me get another unit for my Jeep. My daughter should be thrilled to have music back in her Jeep. Thanks!

Dan Strobeck, January 18
I have called and visited many stores and websites in my quest to purchase a 55" 3-D TV. When I called Crutchfield I immediately felt comfortable with Zac's easy demeanor and extensive knowledge. He made sensible recommendations, was very patient with my lack of technical understanding, applied absolutely no undue pressure and is the reason I decided to shop at Crutchfield, even though I could have saved a few hundred dollars elsewhere.

Beth S, November 17
AWESOME Service. Knowledgeable, patient, and easy to talk to. All future orders will go through Zac when AT ALL feasible.

Eric M., April 23