Add a touchscreen stereo, keep your car's factory features
An iDatalink Maestro makes it possible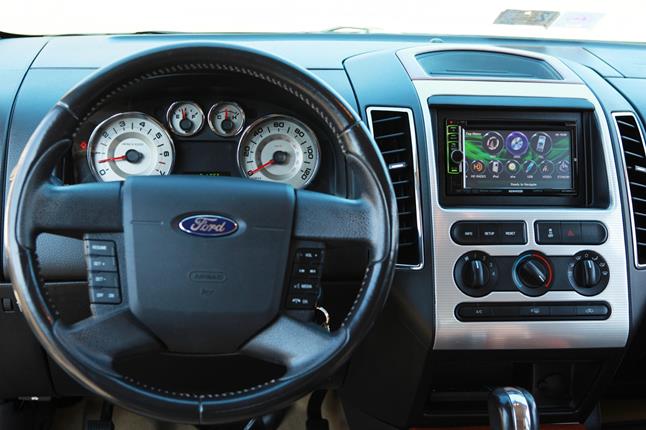 An aftermarket upgrade saves you from hefty dealership prices
If you own a Ford equipped with SYNC®, a Chrysler vehicle with UConnect®, or a GM vehicle with OnStar®, you know they're some of the better factory systems around. But you also know that if your car didn't have navigation when it rolled out of the factory, adding it later meant: A) installing an aftermarket nav receiver and losing your factory system, or B) having a factory nav receiver installed at the dealership and spending lots of money. Now, thanks to iDatalink, there's a better solution.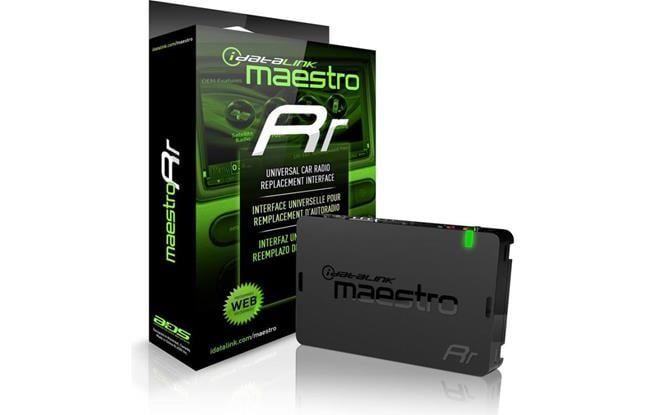 The iDatalink Maestro lets you keep the handy factory features you use everyday.
Gain navigation, smartphone controls, and hold onto your SYNC or UConnect functions
With the iDatalink Maestro radio replacement package for 2006 and up Ford, Chrysler, GM, and VW vehicles, you can install a powerful navigation receiver and keep your familiar factory features intact. And with an iDatalink compatible receiver (available from many popular brands, including Kenwood, Pioneer, and JVC), you can stay on top of what's happening under the hood with touchscreen access to information like tire pressure, battery voltage, check engine codes, and more in certain vehicles.
So, how does it work? Basically, the Maestro speaks your car's language, allowing a factory system like SYNC to communicate with your new receiver and vice-versa. The features you use every day — voice commands, Bluetooth® connectivity, iPod® control, steering wheel controls, your back-up camera, even satellite radio in some vehicles — will work beautifully alongside aftermarket benefits like an HD Radio™ tuner, Garmin navigation, CarPlay™, and Android Auto™. And best of all, when you buy the Maestro with a new receiver, we'll offer you a deep discount on it.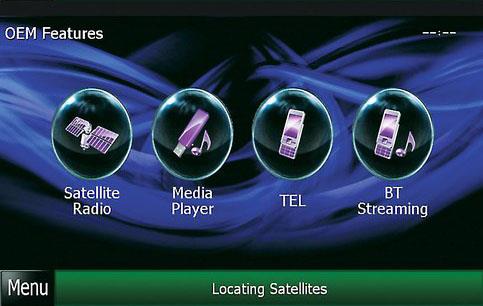 You'll find all of your SYNC options on the easy-to-read menu screen.
A Crutchfield Advisor takes the Maestro for a spin
To see how the Maestro works in the real world, we asked Colt, an advisor in our Southwest Virginia call center, to give it a try. His 2008 Ford Edge came with the standard SYNC system, but he'd always wanted to install an in-dash nav receiver.
"The Kenwood Excelon receiver I installed offers a nice bang for the buck, because it's a great stereo with built-in Garmin navigation and Bluetooth," he said. "The Maestro makes it possible to get all that stuff without losing SYNC or the steering wheel controls."
Colt installed the receiver and the Maestro bundle himself, then used the straight­forward startup menu to set his preferences.
"The Maestro lets you choose what works best for you," he explained. "If you like the factory iPod controls, select that option. If you don't, you can choose the Kenwood controls. The same goes for Bluetooth. I decided to stick with the SYNC options when I did the setup on my car."
The Maestro allowed Colt to retain the factory steering wheel controls in his Edge, and let him assign a secondary "press and hold" function to each button. He was also able to keep his vehicle's factory SiriusXM satellite radio capability, which made him happy.
If you're thinking about upgrading with the iDatalink Maestro and you want a receiver that maximizes your vehicle's factory system, you can give an advisor like Colt a call at 888-955-6000 to investigate your options.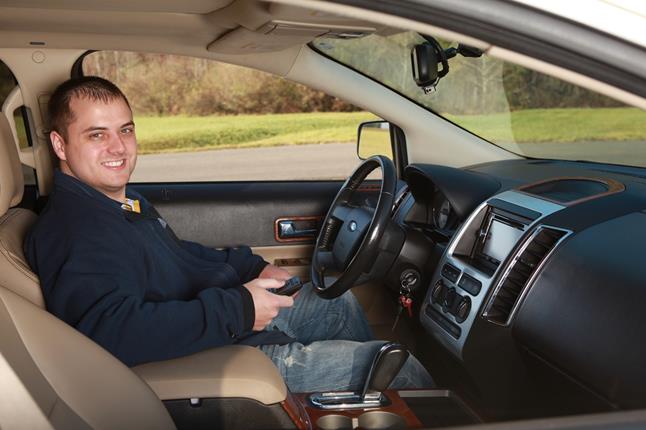 Thanks to the iDatalink Maestro, Colt can enjoy full control of his SYNC system as well as the souped up sound and features of a new Kenwood stereo.