AudioQuest NightHawk headphones review
A debut headphone that aims high
Heads up!
Welcome to this article from the Crutchfield archives. Have fun reading it, but be aware that the information may be outdated and links may be broken.
You don't have to look very hard around Crutchfield HQ to find an AudioQuest product. Their high-quality audio cables protrude from lots of the gear we have set up in our Labs. So when they announced they were developing the AudioQuest NightHawk headphones, we were stoked. I was even more excited to try them out when they arrived.
A unique design
At first sight, the NightHawk headphones are striking. These are large, over-the-ear headphones designed for home listening — not for airplanes or commuting.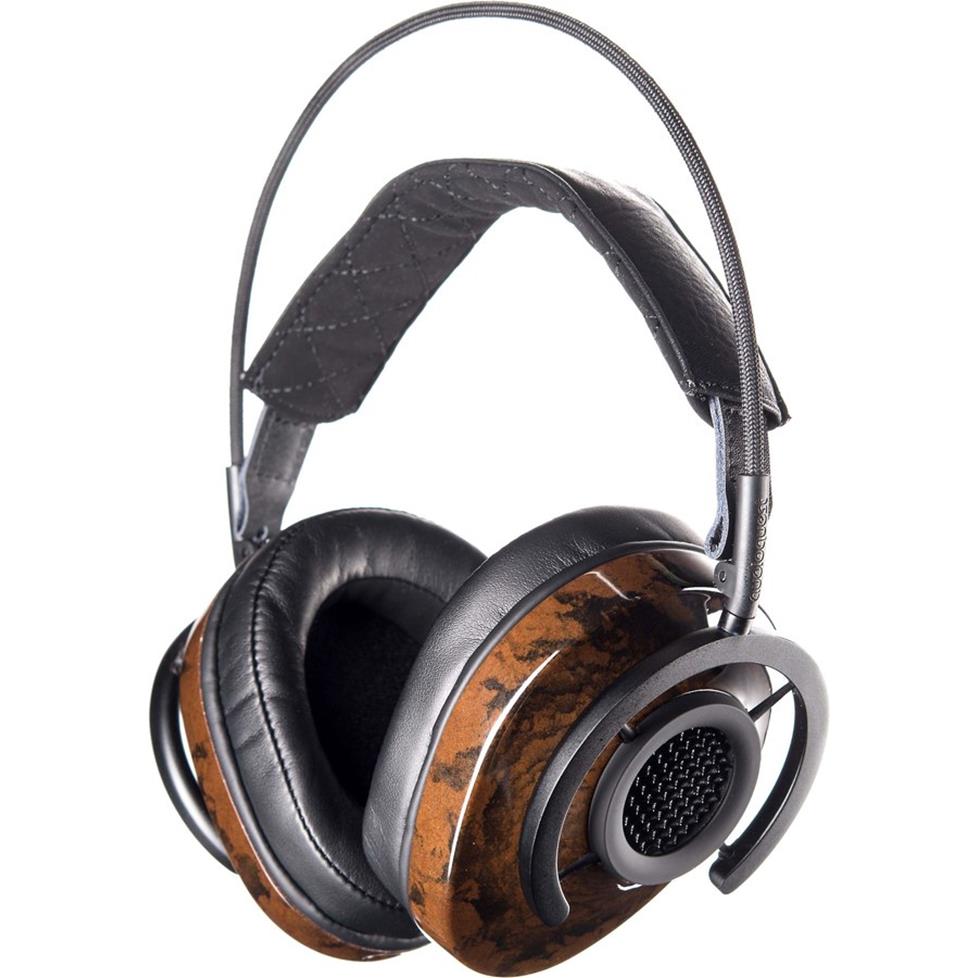 The AudioQuest NightHawk headphones offer striking looks and supreme comfort.
The most noticeable feature of the design is the earcups. They look plastic yet have a wood-like finish. That's because they're made from "liquid wood" — a paper by-product that uses leftover plant material to create a plastic-like mold. According to AudioQuest, this environmentally friendly material offers superior acoustic properties than either plastic or wood.
One of the other unique design elements is the semi-open-back earcup. The small round grille that sits in the middle of each earcup is 3D printed. It uses complex sound diffusion technology to minimize unwanted resonance. This design also does a surprisingly good job of keeping out external sound. Sound does leak out of the earcups, so they're not ideal for an office where you're sitting close to others.
What about comfort?
I could go into lots of detail about the sophisticated headband and earcup suspension system. But all I really need to say is that these headphones are extremely comfortable. As one of our writers remarked, it feels like they are floating on your head.
Choose your cable
Naturally, AudioQuest designed a high-quality cable for their first headphones. In fact, they include two cables. The first is a high-performance cable that's optimized for low distortion. It includes a 1/4" plug adapter already installed — pop it off to reveal a 3.5mm miniplug. The second cable is thinner and more flexible. It's designed to withstand more wear and tear for when you want to take these headphones on the road.
How do they sound?
After spending just a few minutes listening to the NightHawk headphones, I began to appreciate their sophisticated design. These headphones sound truly excellent. Of course, I expect headphones in this class to sound great. The NightHawk lived up to every bit of my high expectations.
If you've ever listened to headphones with too much bass, overly bright highs, and muddy midrange, then you're going to like the NightHawk's sound. Warmth is their predominant tonal quality. These headphones serve up plenty of smooth mids, while still delivering a large dose of taut bass and highs with just enough sparkle.
I started my listening with the Sony NWZ-ZX2 Hi-Res Walkman, an excellent portable music player with a smooth tone. The pairing worked wonders with Stevie Wonder's Songs in the Key of Life. Everything sounded warm and dynamic. I loved hearing how the NightHawk headphones revealed the intricacies of "I Wish," with its complex interplay between the various instruments.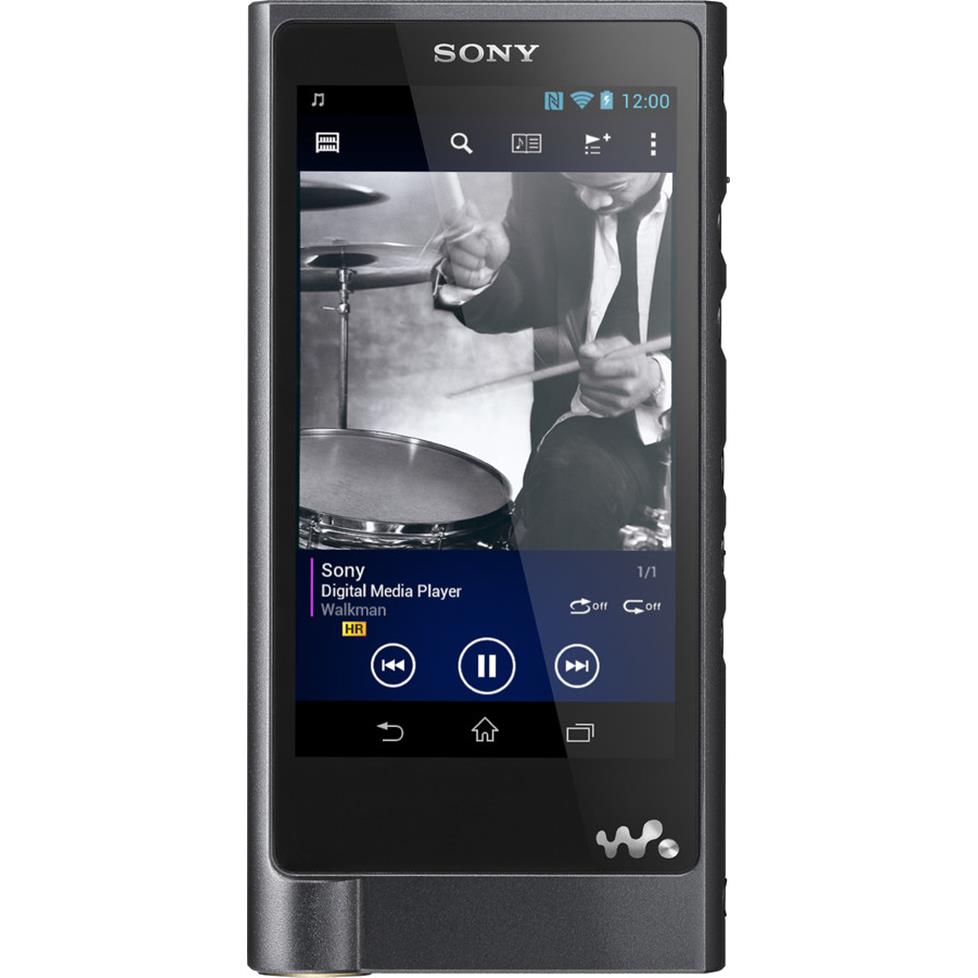 The NightHawk headphones are great for high-performance portable players like the Sony NW-ZX2BLK Hi-Res Walkman.
Switching to acoustic music, I played a high-res version of Neil Young's Live at Massey Hall. Listening to his solo acoustic rendition of "Helpless," I was immediately struck by how rounded out the guitar sounded. Acoustic guitars can sound thin with lots of headphones — not so here. This was a good example of how the NightHawk emphasizes the upper bass and midrange compared to more neutral or accurate headphones.
Yet despite favoring midrange frequencies, these headphones maintain high-frequency clarity. For instance, on "Flight Test" from Yoshimi Battles the Pink Robots by The Flaming Lips, the electronic percussion and high hat kept their shimmer. In fact, all the musical elements of this album's dense production shined through. It was ideal for showing off the NightHawk's prowess at instrument separation and exquisite detail.
Moving along to Nirvana's Nevermind, I noticed that songs dominated by loud guitars could sound a tad congested. I found myself craving just a bit more brightness and edge with this album.
I decided to try a different source, switching from the Walkman to my MacBook® and the AudioQuest DragonFly digital-to-analog converter. The DragonFly sounded a bit more muscular than the Walkman, with less midrange presence and more bass heft. It added a bit more life to Nirvana and other guitar-driven rock that I sampled, from Drive-by-Truckers to Black Sabbath. The NightHawk might not be your first choice if you're a serious head-banger. But they'll serve you well if hard rock and grunge are among the colors in your musical palette.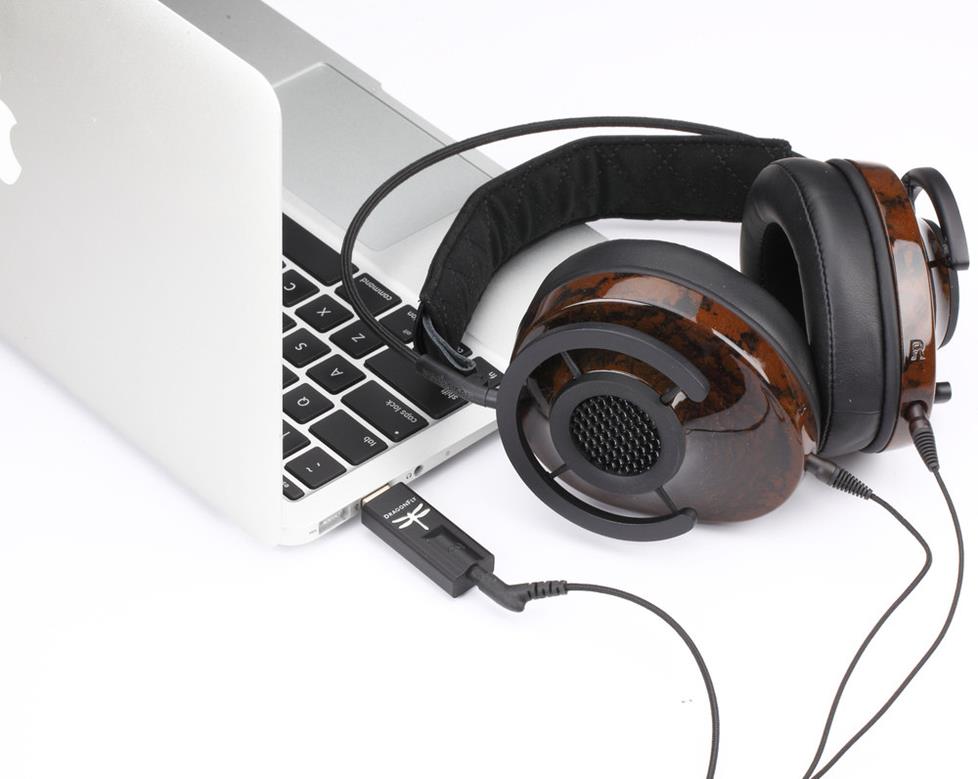 The AudioQuest DragonFly DAC is an excellent companion for the NightHawk headphones when listening with a computer.
Teh NightHawk/DragonFly pairing was also excellent for rap and hip hop. If you think audiophile headphones can't bring the bass, then I suggest you serve up Paul's Boutique by the Beastie Boys with this combination of gear. If that's not enough bass for you, perhaps I can interest you in a pair of subwoofers.
Plug them directly into your smartphone
What surprised me most about the NightHawk headphones was how efficient they are. I listened with my iPod Classic® and my iPhone®, expecting to turn the volume up to 75% for decent volume output. But these headphones sounded excellent with the volume at around 50%. That's unusual for headphones in this class, and a bonus for those times when you don't have more powerful amplification at hand.
The bottom line
With their first crack at headphones, AudioQuest hit it out of the park with the NightHawk. From their extreme comfort to their smooth sound, these headphones reward long, close listening sessions. If you're serious about your music and are looking for something more warm than neutral, these headphones are a great choice.