Beats Solo3 headphones review
Are Beats Bluetooth headphones better with the Apple W1 chip?
Heads up!
Welcome to this article from the Crutchfield archives. Have fun reading it, but be aware that the information may be outdated and links may be broken.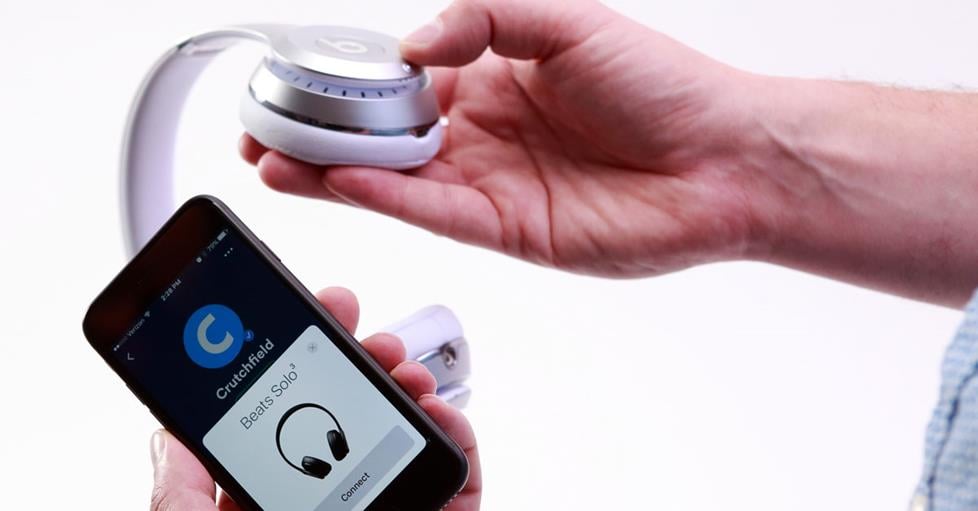 The Beats by Dre® Solo3 Wireless headphones work seamlessly with the new iPhone® 7.
When Apple® removed the minijack from the iPhone 7, they went all-in on wireless headphones. Their Beats Solo3 wireless are one of the first sets of Bluetooth® headphones to feature the company's much-touted W1 chip.
I couldn't wait to try out this new wireless technology. So I grabbed a pair of the Solo3 on-ear headphones to see if they delivered the promised benefits:
Quick, easy pairing with your iPhone and other Apple devices.
Stronger wireless connection and extended wireless range with any Bluetooth device.
Longer battery life (Beats claims up to 40 hours for the Solo3 wireless headphones).
The more things change...
While the new Apple tech grabs the headlines, there are many similarites between the Solo3 wireless and earlier Beats headphones:
Nice unboxing experience - The packaging was classy, as expected. The USB charging cable, a minijack cable, and a carabiner were all neatly tucked away behind a protective shell.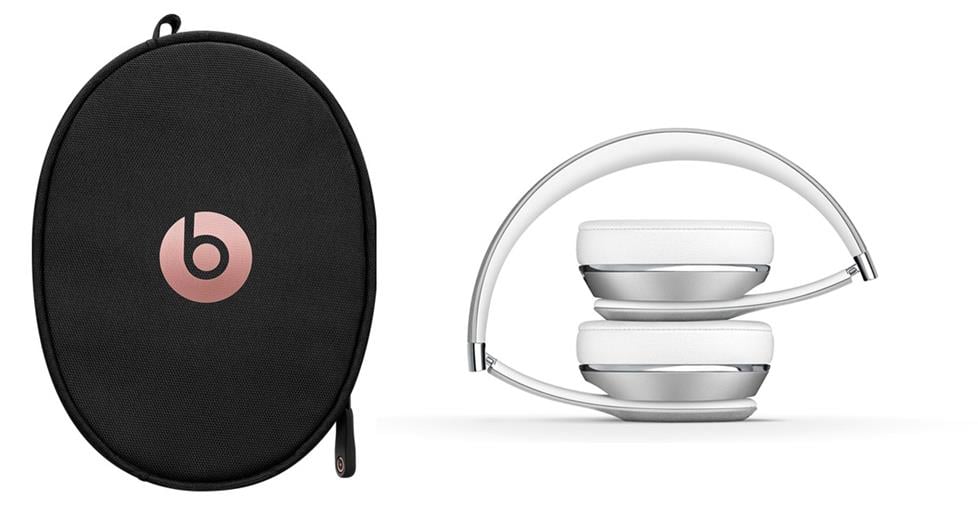 I found the headphones tightly folded inside a small, tough zippered case.
Fashion-forward design - The style here is all Beats: sleek headband and earcups splashed with the logo. While the frame is mainly composed of lightweight, yet rugged plastic, the hinges and sliders are metal. Soft, pleasant leather covers the earpads.
Signature snug Beats fit - These headphones fit firmly for on-the-go listening. I found them a little too tight, particulary with my glasses.
The rubberized padding on the headband did offer some relief, though. Plus my wife tried them, and she preferred them over other on-ear headphones that tend to slip off when you move around.
The new iPhone pairing process: as easy as advertised
If you have an iPhone running i0S 10 (or higher), you quickly can pair up these headphones. You just activate Bluetooth on your iPhone, turn on the headphones nearby, and tap the message that pops up on your screen. (It's the same process for any headphone with a built-in W1 chip.)
The process was one and done, I didn't have to pair up again. Even cooler — the headphones automatically synced to other devices on the same iCloud account. Meaning I could jump from an iPad or MacBook and choose tunes, without having to go through a separate pairing process.
Longer Bluetooth range? Confirmed
The Beats Solo3 offered the longest wireless range of any Bluetooth headphones I've ever used. I had read that it could possibly be over 300 feet in perfect conditions.
I was skeptical. But for a real-world test, I kept my phone at my desk, walked down a long hall then around the corner to my editor's office. I still heard music thumping.
Later at home, I left my phone on my backyard deck, threw on the Beats, and walked. I got to my neighbor's house before the audio dropped out — 170 feet away. It's certainly possible I could've gone further without all the trees that lined the way.

My phone played the music while it took these photos of me listening to the headphones — I got 170 feet away!
Hearing — and feeling — the Beats
The Solo3 Wireless headphones boast a slightly-tweaked version of the famous Beats sound signature. I heard an emphasis on the mids and upper lows that was well-suited for today's music:
For Chance the Rapper's "All We Got" (found on Crutchfield's Headphone essentials Spotify playlist), the trumpet and female vocal samples sounded crisp. The company's famous deep bass was there, but it seemed tighter and better controlled. The low end was powerful enough to punctuate the clapping percussion. Heavier bass sounded full-throated, but never too boomy or bloated.
Energetic tracks from the folk-rock band Shovels & Rope benefitted from the hard-hitting, up-front sound profile. On "Botched Execution," the husband/wife duo use frantic guitars and muffled vocals to create an almost punk-like vibe. The Beats Solo3 delivered it with appropriate punch and immediacy.
Gentler songs like "St Anne's parade" didn't fair quite as well. There were times the soundstage felt too forward and "in your face" to truly capture the laid-back feel of the track. However, I did enjoy the striking, front-row clarity of the acoustic riff.
So how 'bout that battery life?
I received them on a Wednesday with a full charge, and I finished up this review on a Tuesday almost two weeks later. I used the headphones pretty heavily at work for those 13 days — sometimes hours at a time.
My iPhone displayed how much battery I had left: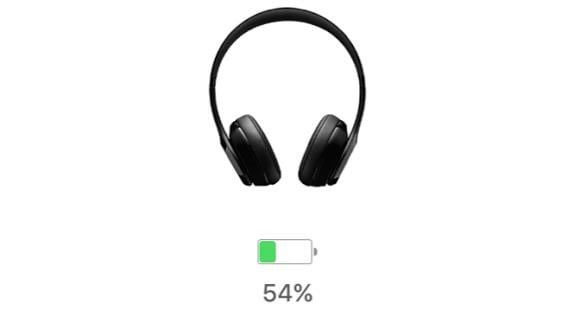 After nearly two weeks of use, I still had 54% battery life.
Conclusion
These headphones offer a strong, stylish look and lively sound.
For sitting at home and listening critically, there are more relaxed fitting and refined-sounding options at this price. But if you need a firm fit with high-energy sound for listening on the go, on-ear headphones don't get more portable than this.
Thanks to the W1 chip, the Beats Solo3 Wireless headphones offer the most convenient, liberating Bluetooth experience right now.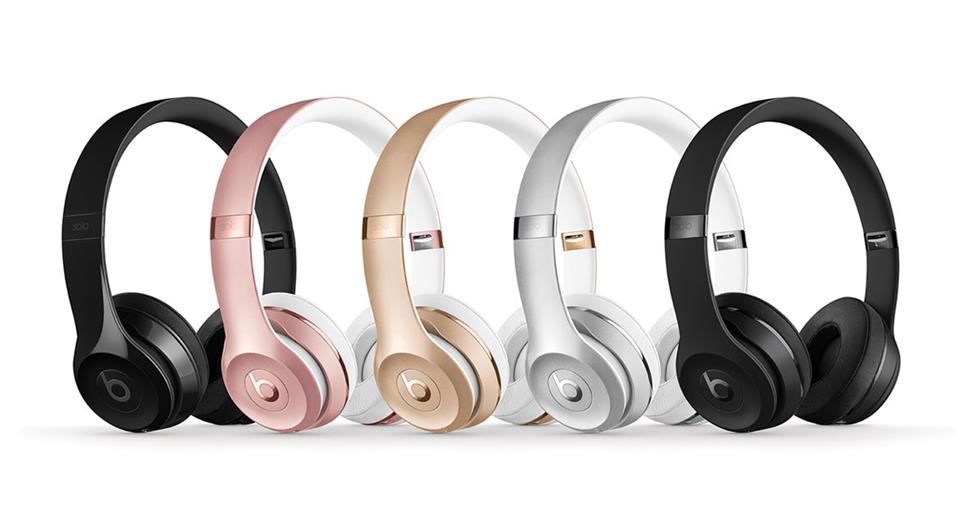 The Beats by Dre Solo3 Wireless headphones are available in different colors.