Beats Solo2 headphones review
A new design yields more than just pretty colors
Heads up!
Welcome to this article from the Crutchfield archives. Have fun reading it, but be aware that the information may be outdated and links may be broken.
It may seem strange to mess with success. Yet Beats has taken a shot at improving on their highly successful Solo® HD headphones. The new Beats Solo2 headphones represent much more than just a cosmetic makeover.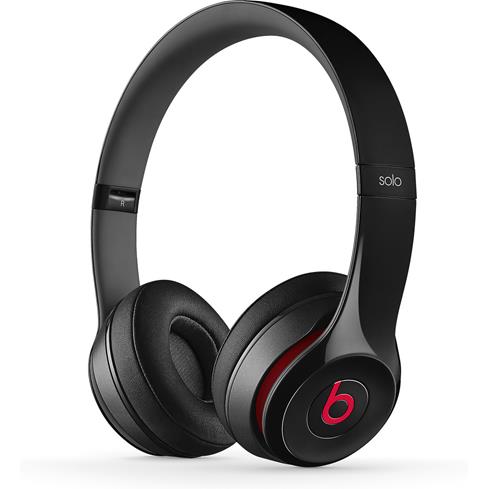 The Beats Solo2 headphones
New design
The Solo2 headphones resemble a scaled-down, on-ear version of the updated Beats Studio® headphones. Everything about the fit and finish of these headphones is more luxurious than the original Solo HD, from the rugged tangle-free cable to the sleek curves of the headband and earcups.
The headband is both more durable and flexible, with a new curvature designed for a more natural fit. The headband shape is also designed to maximize noise isolation, and they effectively limit the amount of external noise that bleeds in. The headband also features two pivot points for folding the headphones up and storing them in the included carrying case.
Comfort and fit
Straight out of the box, these headphones do feel a little more snug on my ears than I prefer. The earpads are extremely soft, so they certainly aren't uncomfortable – just a little tight. However, on-ear headphones require a snug fit to stay on your ears during mobile use and to block out external noise – two things the Solo2 headphones do very well. With additional wear, I suspect the headband will relax a bit and offer even more comfort.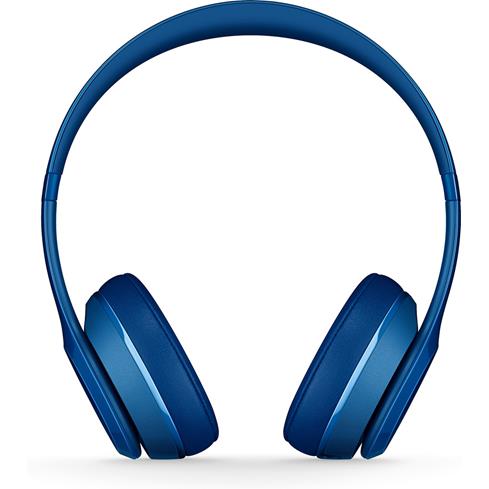 The Solo2 headphones feature an updated design for improved fit, noise isolation, and sound quality.
Smartphone control
Like other Beats models, the Solo2's RemoteTalk™ cable features a built-in remote and microphone. It's designed for use with an iPhone®, offering call, track, and volume controls. It's easy to grab and intuitively control. It also works with most Android™, Blackberry®, and Windows® devices, though functionality may be limited.
How do they sound?
If you think Beats headphones are just about brain-rattling bass, you should give the Solo2 headphones a listen. Yes, they offer bold low-frequency impact. But they also have good midrange presence and nice high-frequency detail. They offer more clarity across the entire frequency spectrum than the previous Solo HD headphones.
Beats is typically considered a hip-hop headphone. But given how well the Solo2 headphones performed with a wide variety of music, that label is inaccurate. Sure, they'll bring the bass when you need it, such as on "Wild Hot" from The Abstract and the Dragon Mixtape by Busta Rhymes and Q-Tip. The groove is relentless, powerful, and goes way deep, and these headphones don't miss an ounce of it.
Similarly, on "Avaritia," a club tune by Deadmau5, the Solo2 headphones beautifully toe the line between deep, impactful bass and the type of explosive thumping that could induce a headache.
But these aren't just headphones for hip hop. Want to kick it old school? Curtis Mayfield's vocals on "Freddie's Dead" are up-front and natural sounding. The high-hat has the right sizzle, strings and horns are nicely situated in the mix, and the bass guitar is well-defined and rounded out.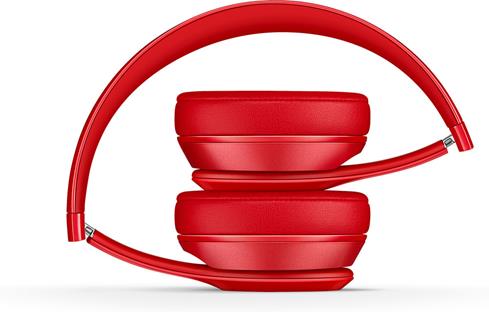 Fold the Solo2 headphones up to store them in the included carrying case for safekeeping and travel.
On this song and with most everything I listened to with the Solo2, the low frequencies never sounded overly bloated or boomy. Most importantly, bass and drums didn't run roughshod over the vocals and other instruments, dominating the mix at the expense of the song.
Of course, these are Beats headphones, so they are going to highlight low frequencies more than some other headphones. "Obvious Bicycle" by Vampire Weekend is a good example of how differently a song can sound on different headphones. With my Denon headphones, I always considered this a song dominated by piano and vocal harmonies. However, the Solo2 brought the underlying electronic bass tones to life, giving me a new perspective on a song I've heard many times. Which performance do I prefer? I'm still not sure, but they're both very good.
The bottom line
The more I listened to the Beats Solo2 headphones, the more impressed I am with how Beats has re-engineered an immensely popular headphone. Folks who have nearly worn out their old Solo HD headphones have much to gain by upgrading to the Solo2. For those who have been on the fence about whether or not Beats is for them, the Solo2 might be just the pair to make them believers.