Best backup cameras for 2022
Check out this year's customer favorites and best-sellers
In this article, we'll discuss seven of our most popular backup cams:
onsidering a backup cam for the first time? Check out our backup camera buying guide for an overview on what to look for when shopping. It helps to have a good sense of what style camera suits your needs best and what features you'll make the most of — because you have a lot of cameras to choose from. To help you narrow things down quickly, we've compiled our customer-favorite cameras here.
What makes these favorites?
The rearview cameras we highlight below are not simply top sellers. They have earned an average Crutchfield customer rating of 4 (or more) stars, which means our customers are seriously satisfied with their purchase once they've installed it.
Things to keep in mind about backup cams
What do they do? Most people use "rear-view camera" and "backup camera" interchangeably, but they aren't exactly the same. Unless otherwise noted, a backup camera is only intended for use backing up your vehicle. (If you require a front-view or constant rear-view camera, check for that capability.)
How much wiring is required? Wiring instructions vary from camera to camera. Some cameras have power wiring that can only be connected near the radio. Others let you power the camera at compatible reverse lights. In all cases, the camera must be wired for power and ground, the camera's video output must be connected to the radio/monitor.
Will the included video cable be long enough? You'll need to route the camera's video cable from its mounting location outside your vehicle into your vehicle's cabin and all the way to the screen in the dash. This often requires drilling a small hole in your vehicle or filing some metal and or plastic. You'll also need to estimate the length of cable needed to run from the camera to the dash, which will not be a straight shot.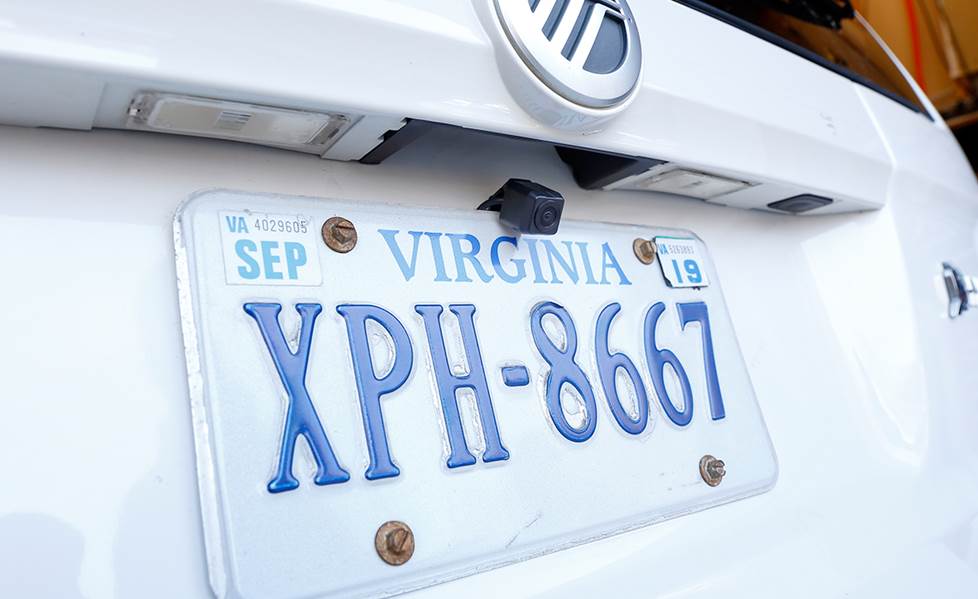 Brandmotion's 9002-7601 backup cam — No-fuss mounting
What you need to know: Brandmotion takes backing up seriously, innovating vehicle camera solutions at their headquarters in Michigan. Their 9002-7601 universal backup cam gives you a bar-style mount that fits neatly and securely behind your license plate. It's a solid camera that delivers a 170° wide-angle view that's reliable on sunny days and dark nights.
Something special: A three-year warranty helps you feel even better about purchasing this well-reviewed cam.
Parking lines: They are selectable, so you can turn them off if your monitor or head unit has parking lines built in.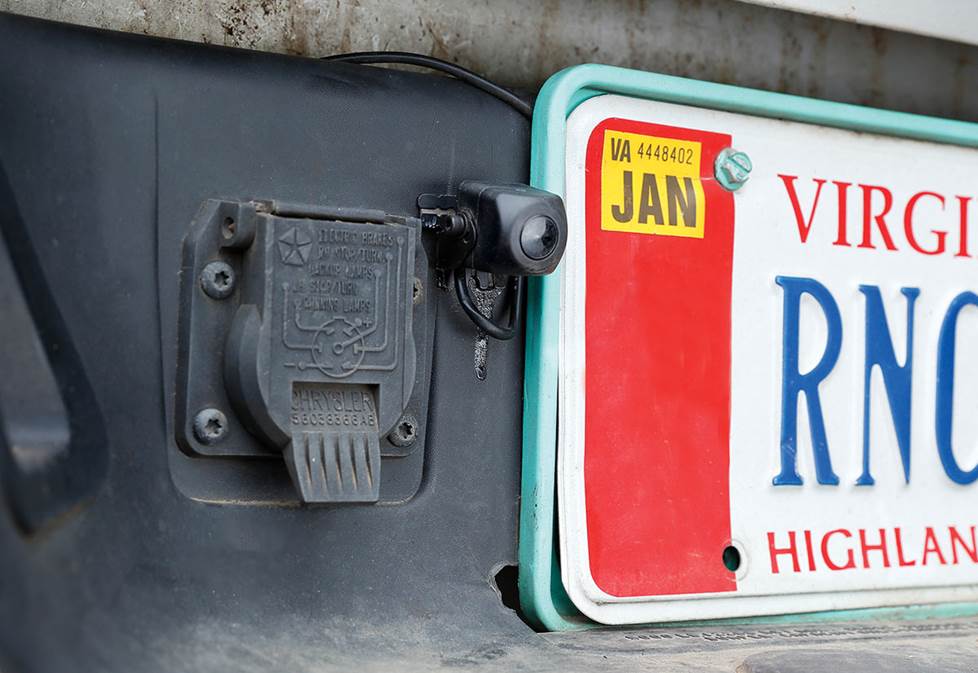 Pioneer ND-BC8 backup cam — Tiny, versatile cam
What you need to know: The Pioneer ND-BC8 backup camera is a small, univeral option that works with any aftermarket radio that has a composite video input. A versatile mount means its a perfect fit for nearly any vehicle.
Something special: Measuring one cubic inch, this camera is tiny. So, it's an unobtrusive addition to the back of your ride.
Parking lines: It does not have parking lines. If that's a priority for you, you'll want to pair it with a head unit that has parking lines built-in.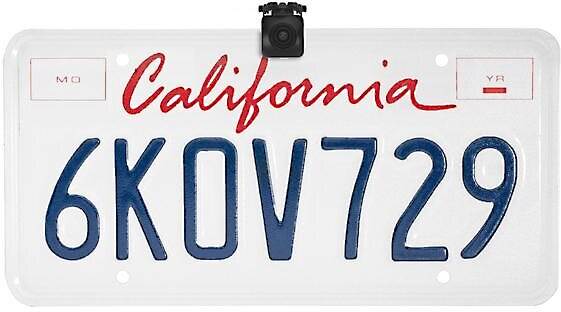 Boyo's VTK601HD backup cam — More mounting options
What you need to know: Boyo's VTK601HD backup cam is fully equipped to work wherever and whenever you need it. Selectable reverse image capability means you can use it as a rear-view camera or a front-view camera. With excellent imaging down to 0.1 Lux, this camera is well-equipped for dark nights in the country or dark parking garages in the city.
Something special: Boyo's eyeball design fits neatly into six uniquely contoured mounts. If upholding a factory look is important, you'll appreciate the VTK601HD's included mounting options.
Parking lines: They are selectable, so you can turn them off if your monitor or head unit has them built in.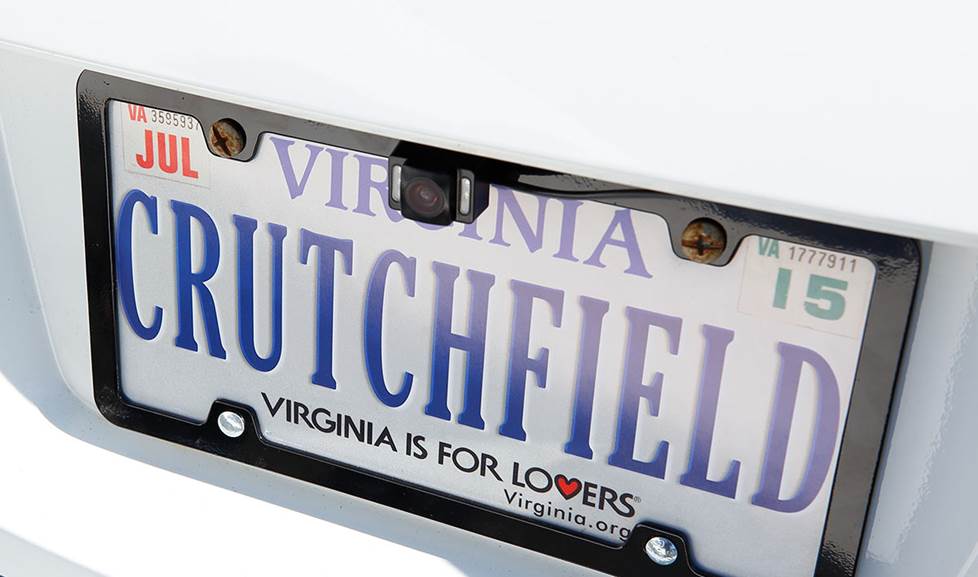 Boyo's VTL17IRTJ backup cam — Try active parking lines
What you need to know: Boyo prioritizes image quality with a higher resolution image than most cameras at this price. Plus, infrared lighting ensures a much better picture when it's pitch black out. A bar-style mount takes the puzzling out of placement, just use the screws that hold your license plate in place. Those are just a few of the reasons our customers love the VTL17IRTJ backup cam.
Something special: The standout feature here is active parking lines (also known as dynamic parking lines), which bend to match your trajectory in reverse. It's a nice parking perk that gives you a better sense of where you're headed when backing up.
Parking lines: They are selectable, so you can turn them off if your monitor or head unit has them built in.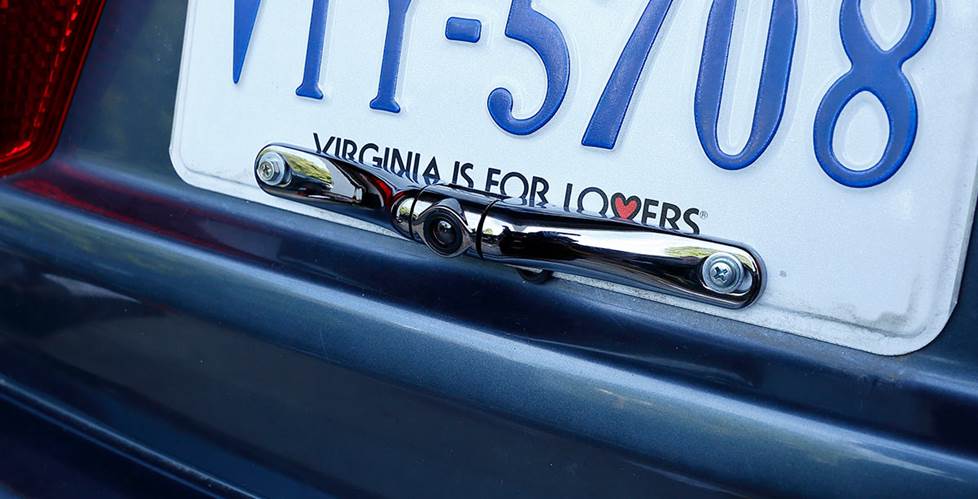 Accele's RVCLPMBS backup cam — A different sensor than most
What you need to know: Accele's RVCLPMBS offers a unique bar-style camera that fits over your license plate and adds a bit of chromey bling to your vehicle's back end. An easy-to-adjust mount lets you secure the camera at the top (or bottom) of your license plate and still get the perfect angle on the road behind you.
Something special: Most backup cams use a CMOS image sensor, but this one employs a CCD sensor, which uses a bit more power to produce a more detailed image even in low light.
Parking lines: They are selectable, so you can turn them off if your monitor or head unit has them built in.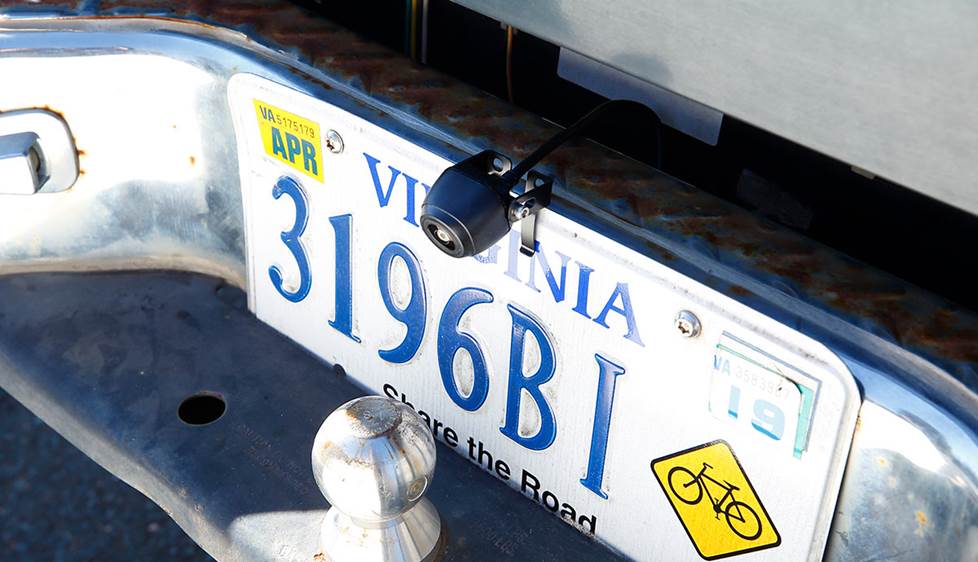 Garmin BC30 backup cam — Wireless add-on
What you need to know: If you already have a compatible Garmin portable navigator on your dash, the Garmin BC30 cam makes a nifty addition. Once this camera is installed and wired for power, all you need to do is wirelessly pair the camera with your navigator to see the video signal.
If you like the idea of going completely wireless, Garmin's BC40 backup cam uses two AA batteries for power instead of hardwiring, which means you'll have a rear-view camera installed in minutes rather than hours.
Something special: Garmin lets you sync up to four cameras with the addition of an add-on kit. If you drive a commercial vehicle or own a fleet, a Garmin camera system is an easy, versatile solution.
Parking lines: They are included but not selectable.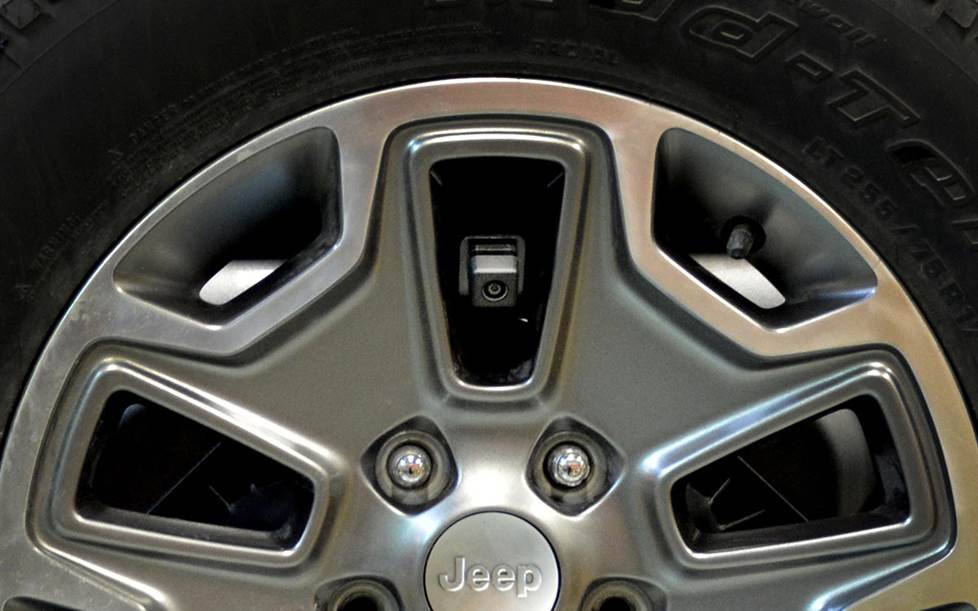 Brandmotion SUTV-8847 vehicle-specific backup cam — For select Jeep Wranglers
What you need to know: Jeep Wranglers don't make it easy to mount a centrally located backup cam, but Brandmotion built an innovative solution. The SUTV-8847 camera mounts behind your rear-mounted spare tire and adjusts to fit through the spokes of most aftermarket spares as well.
Something special: Brandmotion equips this camera to work with your Jeep's factory touchscreen stereo. Enter your vehicle information to find out if this rear-view system works with your Wrangler.
Parking lines: They are selectable at the time of installation.
What's popular vs. what's right for you
Before you decide on one of the cameras above, be sure to enter your vehicle information and explore our selection of vehicle-specific backup cameras like Brandmotion's SUTV-8847 rear-view system for Wranglers. These backup cameras are specifically designed to blend in with the exterior of select vehicles, and in some cases, they include harnesses that work with factory-installed entertainment systems.
For more detailed information on selecting a camera, don't forget to read our backup camera buying guide. And if you need help, contact our Advisors.
Last updated 8/10/2021