Best gaming headsets
4 sets that will help you win and have more fun
In this article...
I talk about the best gaming headphones for a competitive edge and total immersion for both console and PC gaming. My choices include:
or the past year, I've been obsessed with battle royale-style video games like Fortnite and Apex Legends. One thing I've learned is that you can't play at a high level with inferior sound.
Hearing the exact positioning of approaching footsteps or the distinct sounds of different weapons will make you a smarter player. Beyond that, immersive sound is one thing that makes gaming so enjoyable.
How I picked the best gaming headsets
When I try out gaming headphones, there are couple key features I am looking for. The first thing, no-brainer, is superior sound. I want cannon fire to boom in my ears. I want sweeping scores to take me to far off worlds. I want the chest-opening drop in The Legend of Zelda to sound epic.
Second, they need to be well-constructed. Durability and comfort are a must. If I decide I'm staying up all night to beat the game, I don't want headphones that discourage me. I am looking for outstanding earcups, light materials and good padding.
Based on my extensive testing, here are the best options Crutchfield has to offer.
Audeze Mobius — a revolution in gaming technology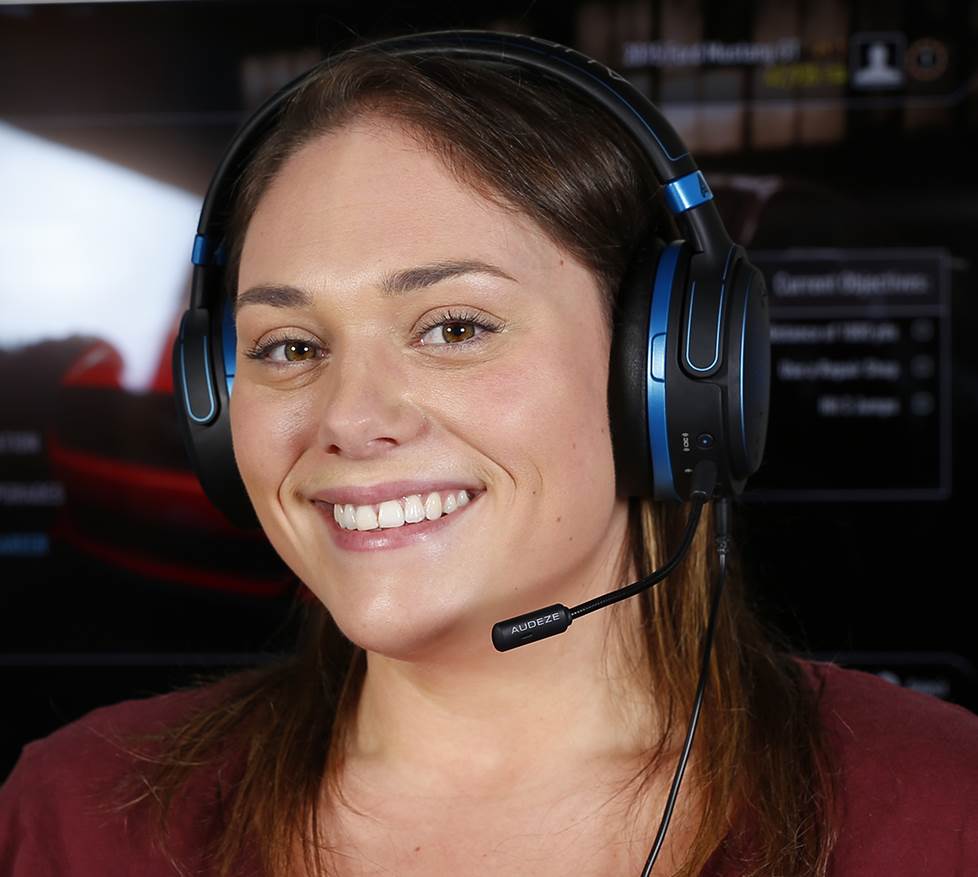 Alexis, Crutchfield social media manager, said she was blown away by the 3D soundscape the Audeze Mobius creates.
The Audeze Mobius headphones are the most advanced 3D surround sound headphones available today. Jeff Miller, our heaphone expert, wrote an in-depth review when they debuted.
Sound
The Mobius sound starts with its planar magnetic drivers — a type of transducer usually found only in very expensive audiophile headphones.
But what sets the Mobius apart is the head-tracking technology that senses your movements 1,000 times a second. As you move your head, the sound field stays put. This makes the 7.1 surround sound much more lifelike. The experience was unlike anything I've ever tested.
The room emulation feature helps create a sense of space. When I listen to these headphones for music, movies or games, it does not feel like the sound is coming from the earcups. Instead, it feels like natural, live sound is happening around me.
Before I took these home to game, I tried the 3D surround sound on movies. I watched an intense fighter pilot dogfight scene from Dunkirk. The surround sound was awesome, bringing roaring engines up and over my head, mirroring the movements on the screen.
The Mobius come with several EQ settings, some like "footsteps" are even tailored to gaming. Although I felt a noticeable jolt of energy from watching movies with the "ballistics" setting, I preferred the "Flat" setting for gaming.
Construction
One aspect of the design I appreciate for gaming is the mic monitoring, a feature absent from most gaming headsets. A lot of times, between my friend's voice chat and the game sounds, I cannot hear myself communicating. This causes me to have trouble or talk too loud when I play late at night. The bi-directional mic is also good for cutting out unwanted noise from the sides.
The headset feels durable. The material is solid but bendable. If I owned these headphones, they would be my default for music, movies and gaming. Nothing gives me the impression they are not tough enough for the task.
Details
4.1 Bluetooth® connectivity

100mm planar magnetic drivers

Full 7.1 surround sound

Eight-core processor and six-way gyroscope tracks head 1,000 times per second
What our customers say
Sennheiser GSP 300 — the best headset under $100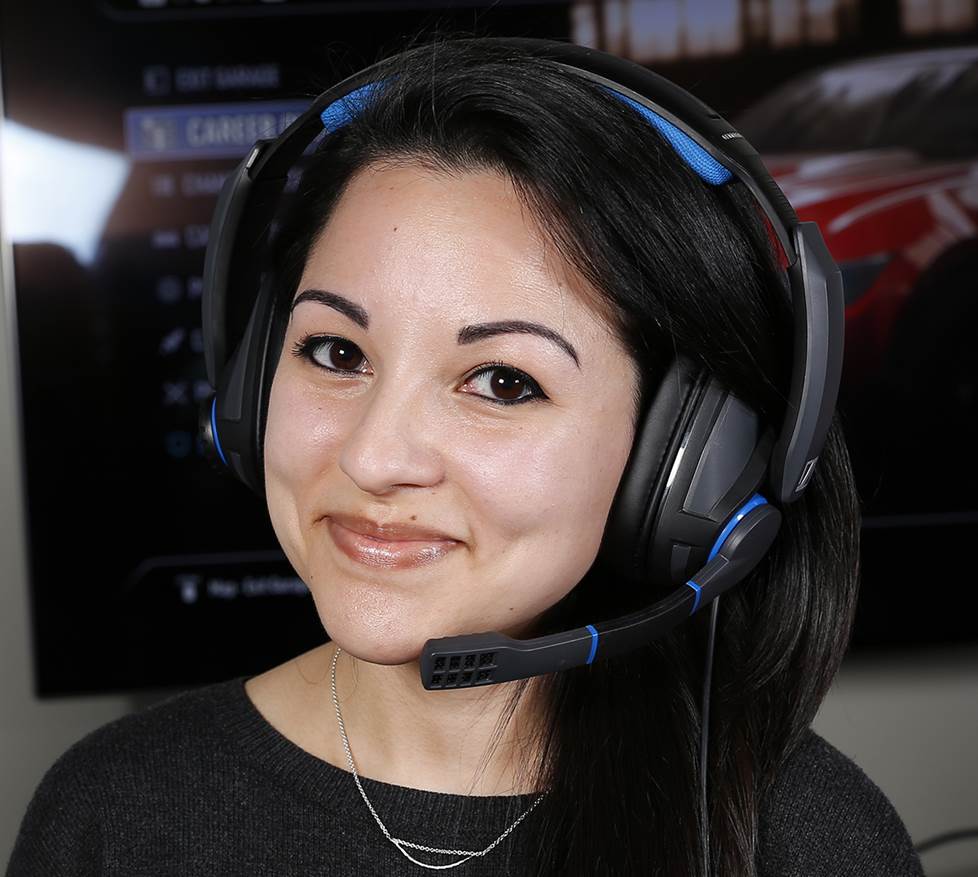 Jenny, Crutchfield IT specialist, said purchasing the GSP 300 headset was a "major upgrade for my gaming experience."
When I first got my PS4, I ordered a well-reviewed $40 headset off Amazon. To my surprise, it sounded pretty good. I even recommended it to my brother who bought it as well. Three months later, both of ours had died slow, static-filled deaths due to flimsy wiring. That's when I bought the Sennheiser GSP 300.
Sound
The first thing I noticed was the incredible improvement in clarity. The other headphones were loud, with deep bass, but in retrospect, the sound was muddled. The GSP 300 has a clean, pleasant high end. The mids are distinct and powerful. The engines in Project CARS jumped out in thunderous detail.
The earcups fit snugly. The resulting sound isolation and closed-back design give the bass an extra punch. I got the impression Sennheiser tailored these headphones for gaming by emphasizing pertinent frequencies. Jump effects, coin collecting and achievement sounds popped out of the soundscape.
Construction
The highlight of the design for me is the microphone. You can turn it off by raising it to your ear, which is accompanied by a satisfying click. This is a simple solution to having to scavenge around for a mute button on the headphones.
Speaking of simplicity, the volume knob is big and easy to access. Adjusting levels mid-game takes no time at all.
For comfort, the headphone strap is double wide. The extra suspension helps them feel light and tight on your head. I've owned them for a couple months and have never had any issues with unwanted pressure or heat.
Details
Memory foam ear pads
Double-to-single 3.5 mm miniplug adapter included for compatibility with all platforms
Noise-cancelling mic
2-year warranty
What our customers say
Last updated 1/8/2020