Best over-the-air DVR solution
For cord-cutters and former Aereo customers
Heads up!
Welcome to this article from the Crutchfield archives. Have fun reading it, but be aware that the information may be outdated and links may be broken.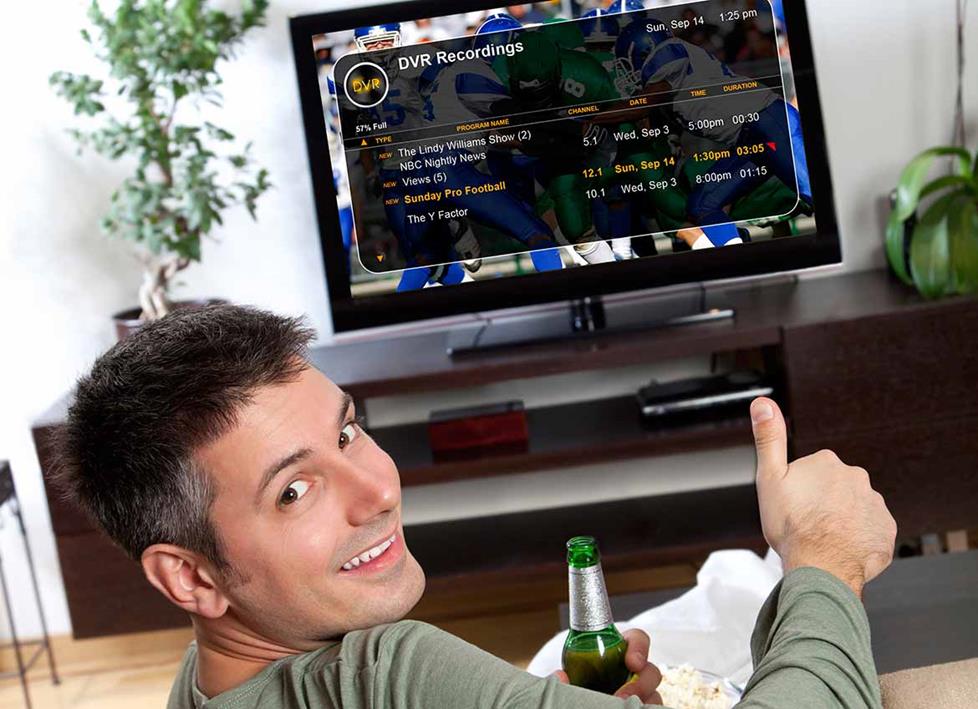 Looking for a simple way to cut the cable or satellite TV subscription or to replace your Aereo service? A new DVR from Channel Master makes it easy to record over-the-air TV broadcasts. You won't have to pay a monthly fee for the program guide or connect an outboard hard drive.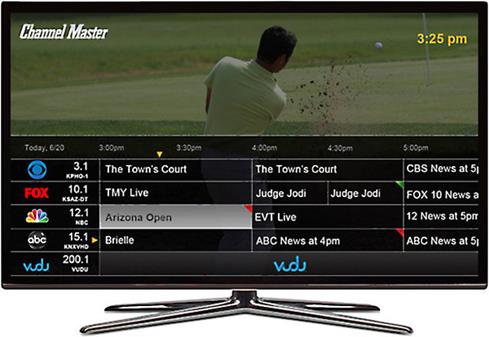 DVR+ program guide.
The Channel Master 1TB DVR+ has 1 terabyte of storage capacity built in, enough to record up to 160 hours of high-definition programs. Because the DVR+ has two HDTV tuners inside, you can record two programs at once or record one program while watching another. Of course you can also pause live TV or skip backward and forward. The free program guide lets you schedule recordings 14 days in advance.

The DVR+ connects to the Internet via an Ethernet home network cable or through Wi-Fi, using Channel Master's optional USB Wi-FI adapter. The network connection is needed for program guide downloads, future software updates, and to use the pre-installed VUDU streaming video app.

Add the Channel Master SMARTenna for a quick and easy way to receive free local high-def broadcasts on your HDTV.
To receive the free HDTV broadcasts, you'll also need an antenna, of course. If you live in an urban area, like those formerly served by Aereo, an indoor antenna like the Channel Master SMARTenna should do the trick. For more information about selecting the right TV antenna for your home, read our antenna buying guide.
Ready to order? You can add the 1TB DVR+ and SMARTenna to your shopping cart with one click.