Best powered subwoofers for 2022
Our top picks for great bass with music and movie soundtracks
Iabsolutely love the sound and feel of great bass. Movies, video games, and music are all enhanced by a powered subwoofer. And in my experience, the right sub can make an astonishing difference in how much you enjoy what you hear.
Narrowing the field
We carry a ton of different powered subwoofers, so I've put together this list of my favorites to help you get the most out of your budget and space. I've also included a few tips for getting the best bass out of your stereo or home theater system.
What makes these subwoofers my favorites?
My selections are based off of my listening experiences, customer feedback, ratings, and reviews. This is by no means an exhaustive list, but it highlights some of the best options available in 2022.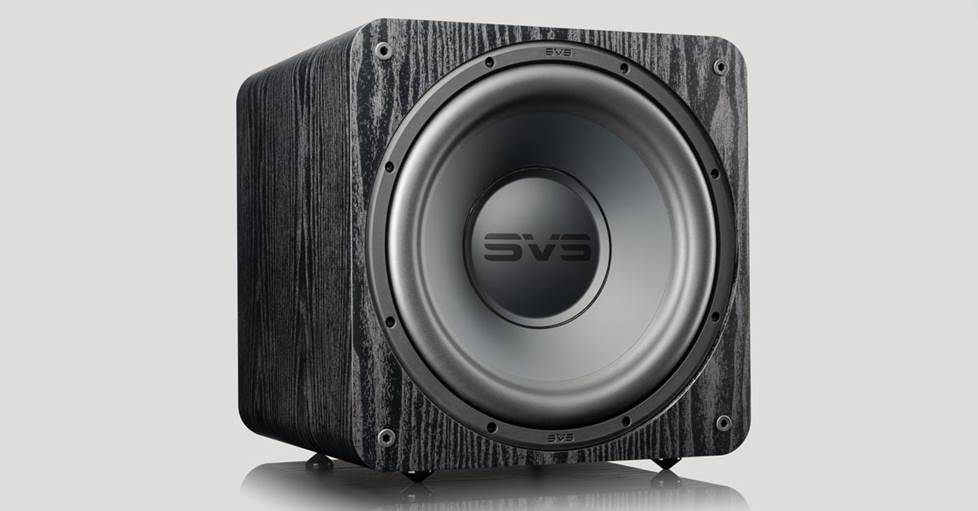 Best overall value — SVS SB-1000 Pro
Say a friend called me up and asked, "Hey Kramer, which sub offers the best bang for the buck?" My reply would be the SVS SB-1000 Pro.
This 12" sealed sub can hit like a sledgehammer. But it also produces clean, musical bass that helps make kick drums, cellos, and bass guitars sound like actual instruments.
I especially like the SB-1000 Pro for systems that pull double-duty for music and home theater. It has the heft and punch I look for with movie soundtracks, along with the clarity and control I want when I relax to music in the evening.
Control the SB-1000 Pro from your phone
Most subwoofers offer level control, frequency adjustment, and other settings changes through rear-panel knobs and switches. It's my experience that these can be tricky to adjust, especially when the back of your sub is up against a wall.
Controlling the SB-1000 Pro is a breeze, thanks to SVS's free app. All of the sub's settings are easily changed from your phone or tablet, which means you can make sound adjustments from your seat and hear them immediately.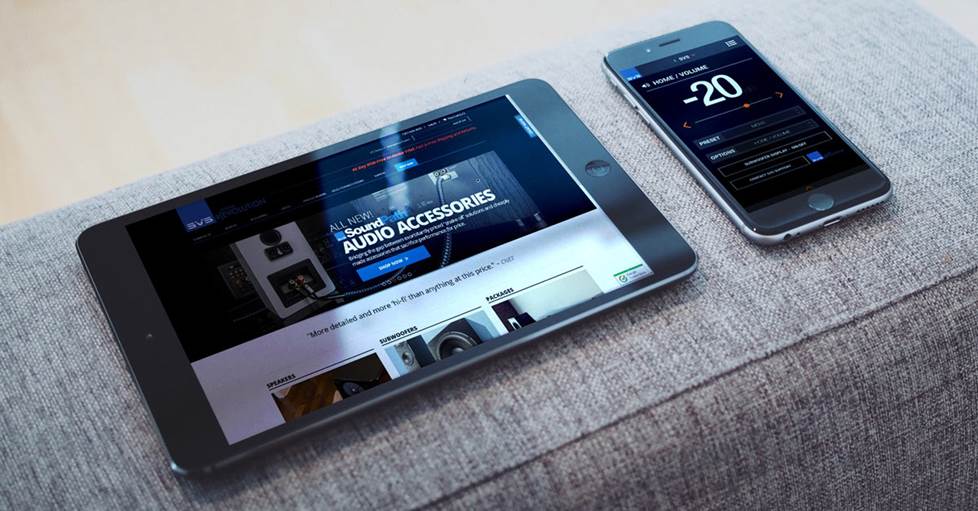 Wireless app control is part of what makes the SVS SB-1000 Pro my pick for best overall value.
Details
12" front-firing woofer
325-watt RMS amplifier (820 watts peak)
frequency response: 20-270 Hz (±3 dB)
advanced DSP processing for refined, low-distortion sound
13"W x 13-7/16"H x 15-13/16"D
weight: 26.1 lbs.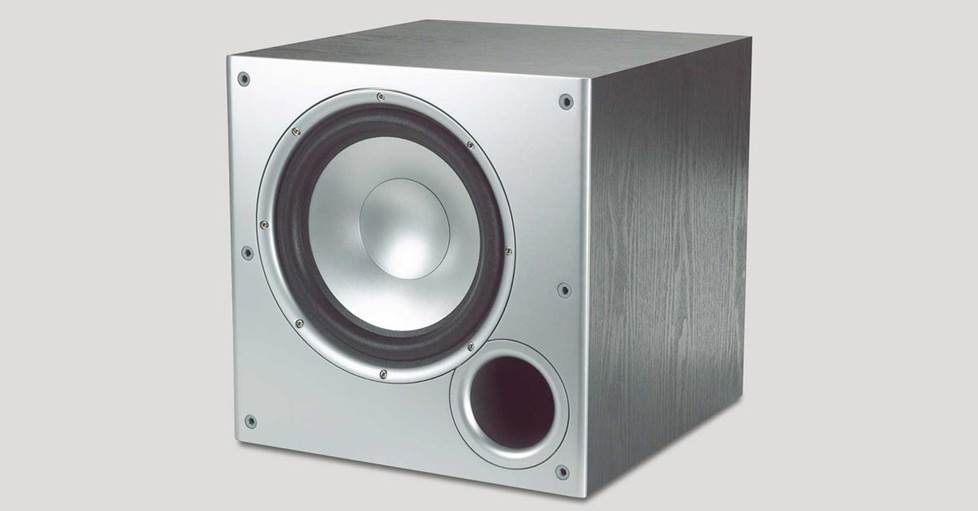 Best budget subwoofer — Polk Audio PSW10
You don't have to spend a ton of money to get quality bass, and the Polk Audio PSW10 is a perfect example of this.
The PSW10 may well be one of our least expensive subs. But we've carried this value-packed model since 2004, making it one of our longest-tenured home speakers. It's an oldie, but a goodie.
Great for small spaces
The PSW10 is a solid choice if you have a small room, or are on a tight budget. Use it with confidence while streaming music, watching a movie, or playing your favorite video games.
The Polk Audio PSW10 has been a customer favorite for over 15 years. It's one of the best home speaker values we offer.
Details
10" front-firing woofer
50-watt RMS amplifier (100 watts peak)
frequency response: 40-160 Hz
14"W x 14-3/8"H x 16-3/16"D
weight: 26 lbs.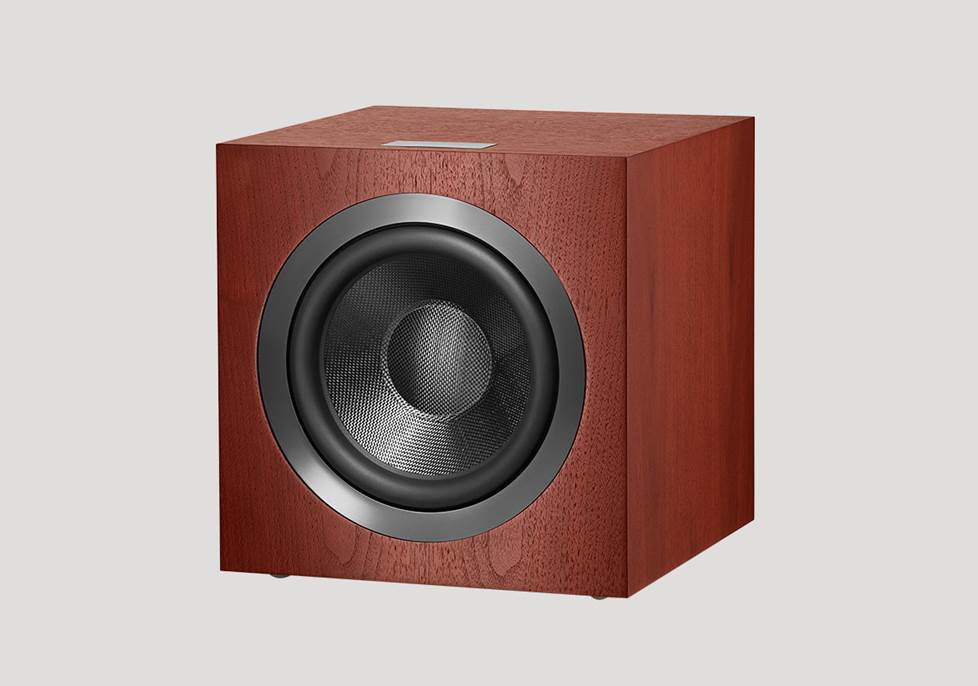 Best high-end sub — Bowers & Wilkins DB4S
The Bowers & Wilkins DB4S is my pick for the best high-end sub for 2022.
It carries the pedigree of Bowers & Wilkins' five decades of superb audio engineering. But beyond that, the DB4S packs a ridiculous amount of punch into a modestly sized enclosure. It's the kind of sub I would look forward to listening to every day.
A look at what's inside (hint: it's really nice)
The DB4S' 10" woofer uses the same highly acclaimed Aerofoil™ driver material found in Bowers & Wilkins' 800 Series Diamond speakers (world-class floor-standing speakers that sell for $30,000 a pair).
This light, ultra-stiff driver resists bending and flexing far more than conventional cones for incredibly deep and accurate bass with music and movie soundtracks. A 1,000-watt RMS amp provides plenty of power for even the most demanding passages.
This sub is an excellent complement to Bowers & Wilkins 700 Series models, including the 702 S2.
The DB4S pairs a 10" woofer with a 1,000 watt amp to fill your room with exceptionally deep and accurate bass.
Details
10" front-firing Aerofoil woofer
1,000 watt Class D Hypex amplifier
frequency response: 10-350 Hz (-3dB)
app control for room equalization, EQ, volume, and more
14-1/4"W x 14-3/4"H x 17-1/16"D
weight: 57.3 lbs.
Best sub for small rooms — Cambridge Audio Minx X201
When I needed a tiny sub to go under the desk of my home office, I bought the Cambridge Audio Minx X201. I wanted excellent sound, but was limited on real estate — the X201 delivered.
I've been positively delighted by the quality and quantity of bass that this small sub produces. Sure, it's not as powerful as some of the larger options out there. But for its size, the X201 is an absolute rockstar, and gets stellar reviews from our customers.
The Minx X201 may be small in size, but a pair of side-firing passive radiators helps it pack some serious punch.
Details
6-1/2" front-firing woofer
dual side-firing 6-1/2" passive radiators
200-watt RMS amplifier (400 watts peak)
frequency response: 36-200 Hz
8-1/4"W x 8-5/8"H x 10-1/16"D
weight: 11 lbs.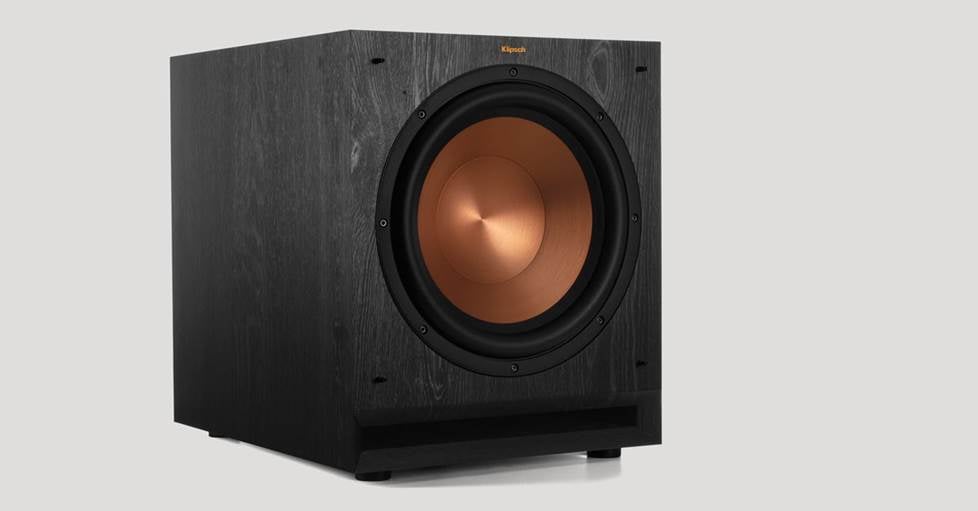 Best sub for medium-sized rooms — Klipsch SPL-120
If you want fantastic bass in your medium-sized home theater check out the Klipsch SPL-120.
The beefy SPL-120 is the kind of sub that makes dinosaur and spaceship movies take on a whole new level of realism in your room. Its mightly 12" woofer can shake the walls when you want it to. But it also delivers controlled, accurate bass at lower listening levels as well.
This sub's attractive copper cone adds visual pop to your room if you rock it with the grille off.
The Klipsch SPL-120 is an ideal choice for getting deep, well-controlled bass in medium-sized rooms.
Details
12" front-firing Cerametallic™ cone woofer
300-watt RMS amplifier (600 watts peak)
frequency response: 24-125 Hz
compatible with the Klipsch WA-2 wireless audio adapter kit
14-3/4"W x 17-11/16"H x 21-1/4"D
weight: 45 lbs.
Best subwoofer for large rooms — SVS PB-2000 Pro
SVS has become one of the industry's top subwoofer companies, and the PB-2000 Pro is a perfect example of why. This app-controlled sub can fill even large rooms with high-quality bass, and is an excellent choice for feeling the visceral slam of action scenes in your chest.
Can't run a subwoofer cable? Go wireless instead
Not every room supports running a subwoofer cable across the floor. Thankfully there's a high-quality solution from SVS that can make virtually any subwoofer wireless.
The SVS SoundPath wireless adapter lets you place your sub anywhere in the room you have an AC outlet. I use the Tri-Band version in my home theater and love the deep, distortion-free wireless bass it provides.
Want your sub to knock your socks off? The mighty SVS PB-2000 Pro can do that and then some.
Details
12" front-firing aluminum woofer
550-watt RMS amplifier (1,500 watts peak)
frequency response: 16-290 Hz
17-3/8"W x 21"H x 23-15/16"D
weight: 64.8 lbs.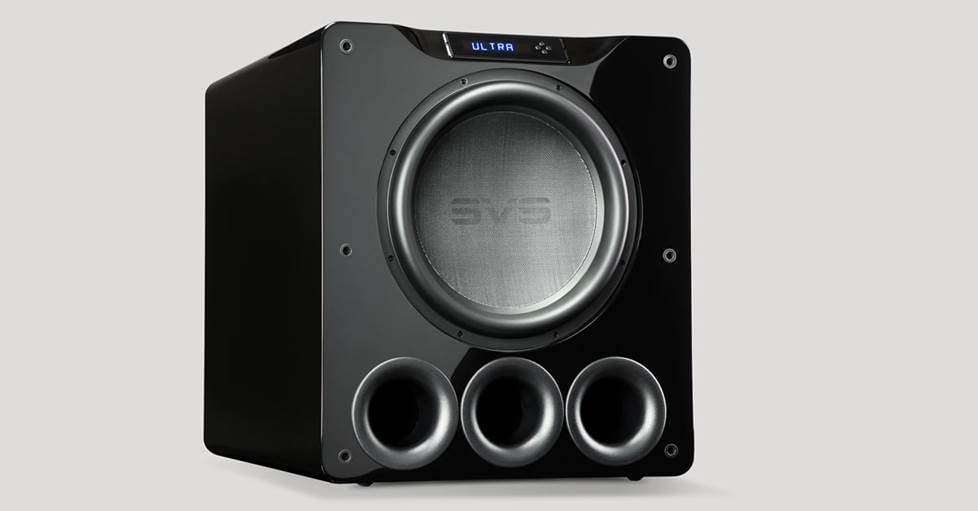 Biggest and baddest powered sub — SVS PB16-Ultra
No list of best subwoofers would be complete without the SVS PB16-Ultra. This gargantuan sub epitomizes SVS's track record of high-end performance with impeccable build quality and expert-level sound-tweaking options.
This 175-pound subwoofer masterpiece can fill even the largest rooms with titanic bass.
This sub can produce crazy levels of bass, for sure. But it also offers impressive control for such a large, ported enclosure. The PB16-Ultra is a terrific choice for an elite stereo or home theater system in a very large room.
Friendly heads-up: this massive subwoofer weighs 174 pounds. I highly encourage you to have a friend help you move it and set it up.
Details
16" fiberglass resin composite cone with cast aluminum basket
1,500-watt RMS amplifier (5,000 watts peak)
bass-reflex (ported) cabinet with three 3-1/2" high-flow flared ports
21-3/4"W x 25"H x 31"D
weight: 174.5 lbs.
Hear more about SVS
Listen as our Sales training manager JR talks with SVS CEO Gary Yacoubian about the company's approach to home audio on the Crutchfield podcast.
Tips on choosing the right subwoofer
There are a few key factors to keep in mind when shopping for a new sub. You'll want to consider your room size, where the sub will go, and the size and quality of your other speakers.
Read my subwoofer buying guide for detailed tips on how to choose the right sub for your system.
Put a stop to shaking, rattling, and rolling
Quick story: my living room has glass bookshelf and fireplace doors, along with tall windows that line three of its walls. All of these used to rattle like crazy when bass hit during movies. It drove me nuts!
One day I decided that I'd had enough. I bought an isolation platform to decouple my sub from the hardwood floor.
Voila! The rattling and vibrations instantly disappeared, and the bass I heard was tighter and cleaner than before.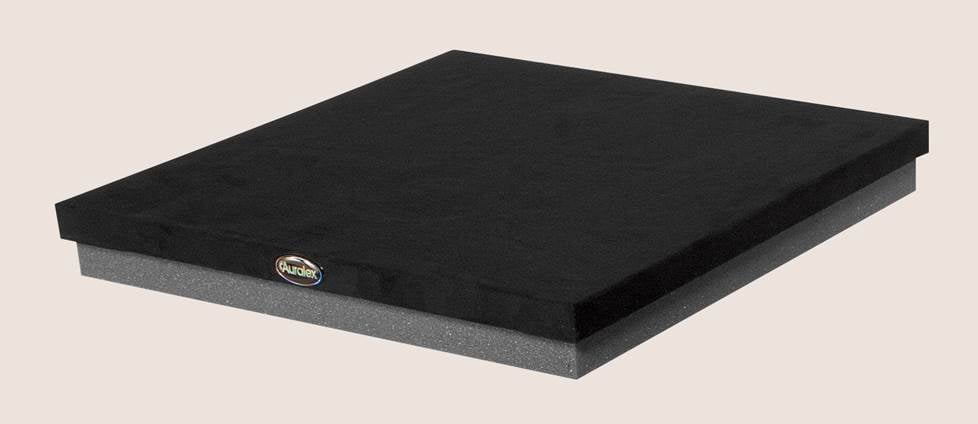 A subwoofer isolation platform, like the Auralex SubDude-II™, can make a huge difference in how your sub sounds.
Connect with us for a personalized recommendation
Have questions about choosing your next sub? One of the great benefits of shopping with Crutchfield is working with an expert Advisor. For one-on-one shopping advice, contact us today.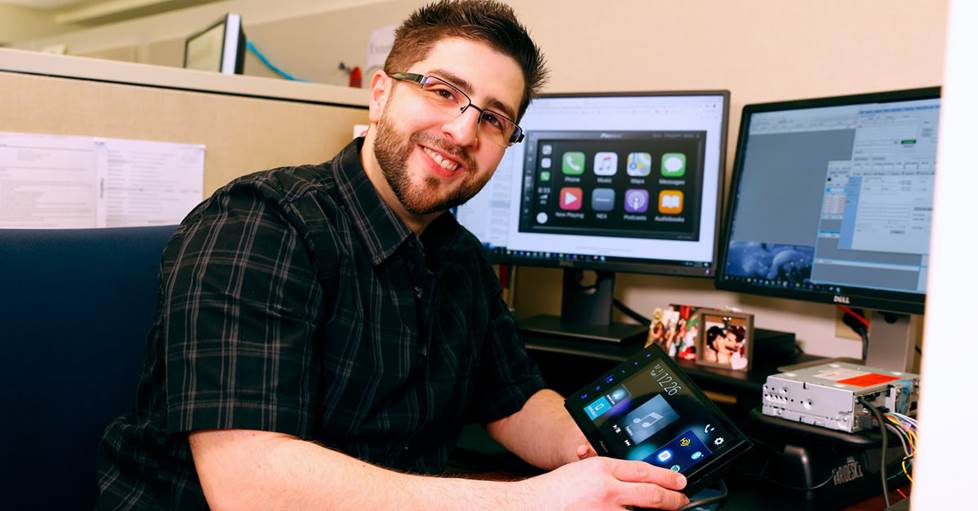 Give us a shout today for free, personalized advice.
Our advisors can send specific Crutchfield pages to your screen, saving you a lot of browsing time. Best of all, they know the gear inside and out, so they can help you make the right choice.
Get the most out of your new subwoofer
Once you've gotten your new sub home, check out our subwoofer setup guide to get the best sound possible from your system.
Free lifetime tech support is included with every Crutchfield purchase.
Jump into the conversation
If you have a question about a sub you're considering — or want to pick my brain about anything in the article — leave a comment below. I respond quickly, and if I don't know the answer I'll find someone here that does. Thanks for reading!
Last updated 11/24/2021