Best stereo speakers for 2020
Our top picks for a stellar listening experience
In this article: My list of best stereo speaker picks for 2020 ...
... plus a bonus pick for creating your own streaming music system, and some shopping tips.
There are few things more enjoyable for me than listening to my favorite albums through a good pair of stereo speakers. It's one of the things I purposefully carve out time for when I'm at home. Plus, I get to audition all sorts of incredible speakers at the office — it's a pretty sweet gig!
What makes these speakers my favorites?
We carry hundreds of different bookshelf, floor-standing, and powered stereo speakers. So many in fact, that it can be difficult to narrow things down. I've put together this short list of my favorites to help you choose.
My selections are based off of my listening experiences, ratings and reviews, and feedback we've gotten from our customers. This is by no means an exhaustive list, but it highlights some of the best options available within different sizes and price ranges.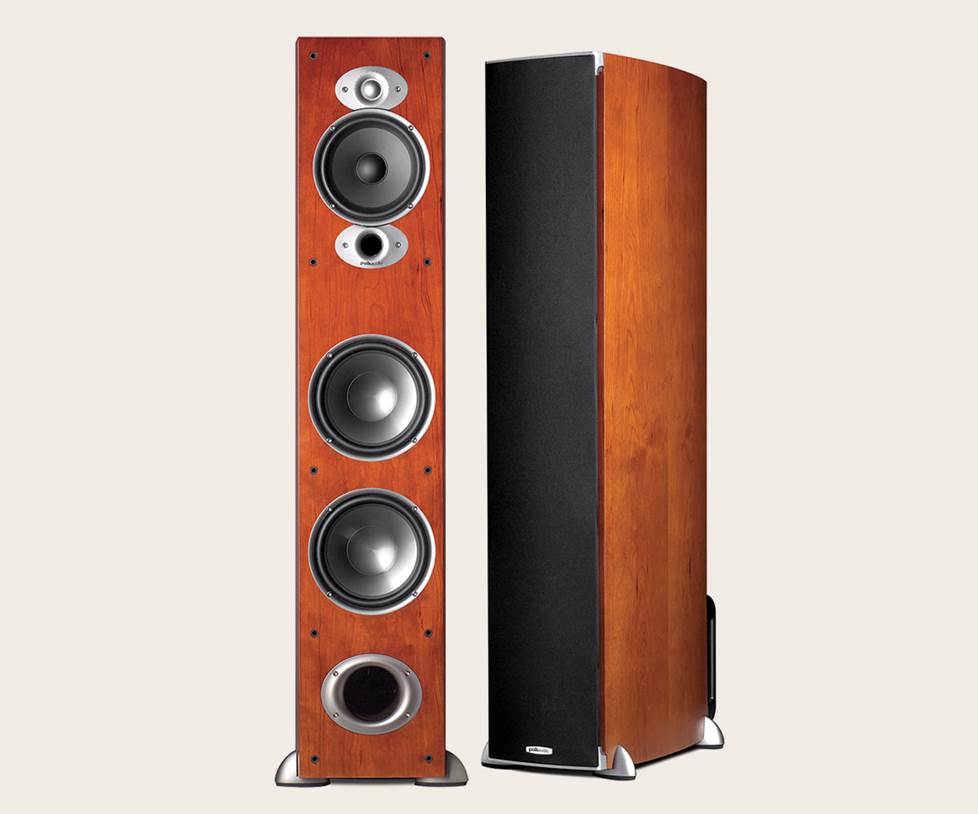 Best value floor-standing speaker — Polk Audio RTi A7
Over the years Polk Audio speakers have been beloved by our customers. And for good reason — they offer clear, natural sound and deliver great performance for the money.
The three-way RTi A7 floor-stander is a prime example of a speaker that delivers WAY more sound than its price tag might suggest. It's no wonder that after 12 years of carrying the RTi A7 that it's still one of our most popular speakers.
Use a pair of these top-rated towers in a budget-friendly stereo system, or as the front channels of a Polk home theater system.
What our customers say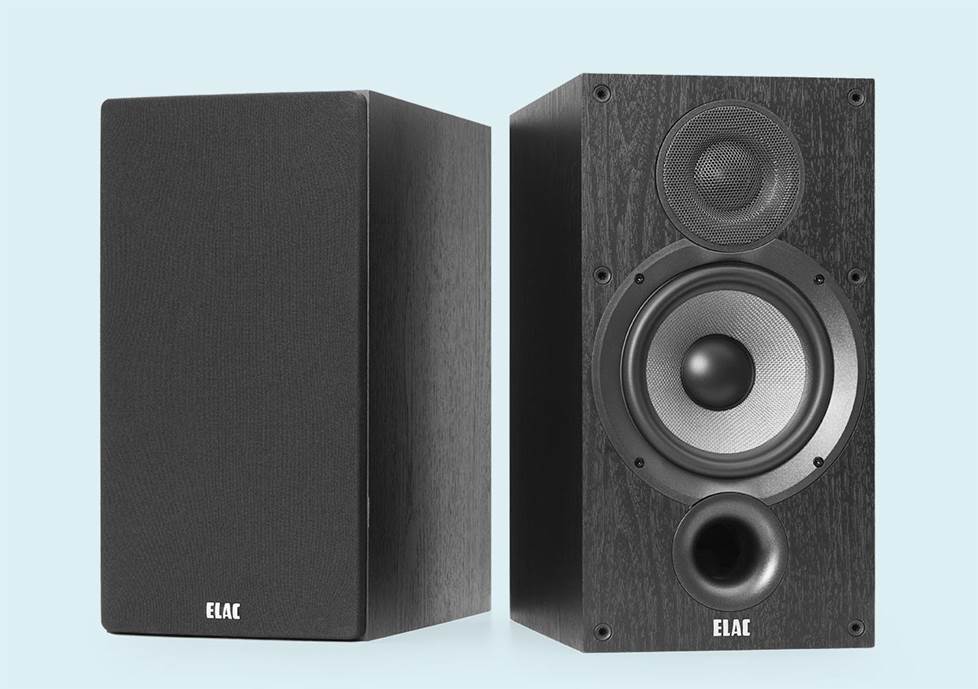 Best value bookshelf speaker — ELAC Debut 2.0 B6.2
ELAC has a well-earned reputation from both industry critics and customers alike for their lineup of high-quality, high-value speakers.
The Debut 2.0 B6.2 is the second iteration of the company's popular bookshelf model. It offers an improved 1" silk dome tweeter for extended high-frequency response, and an updated 6-1/2" aramid-fiber woofer for smooth mids and punchy bass.
Fans of ELAC know that renowned speaker designer Andrew Jones has been at the helm of the Debut Series since the beginning. Jones himself designed the magnets, woofers, crossovers, and enclosures for each Debut speaker, which allows for high-quality components without the added cost of outsourcing parts and supplies.
What our customers say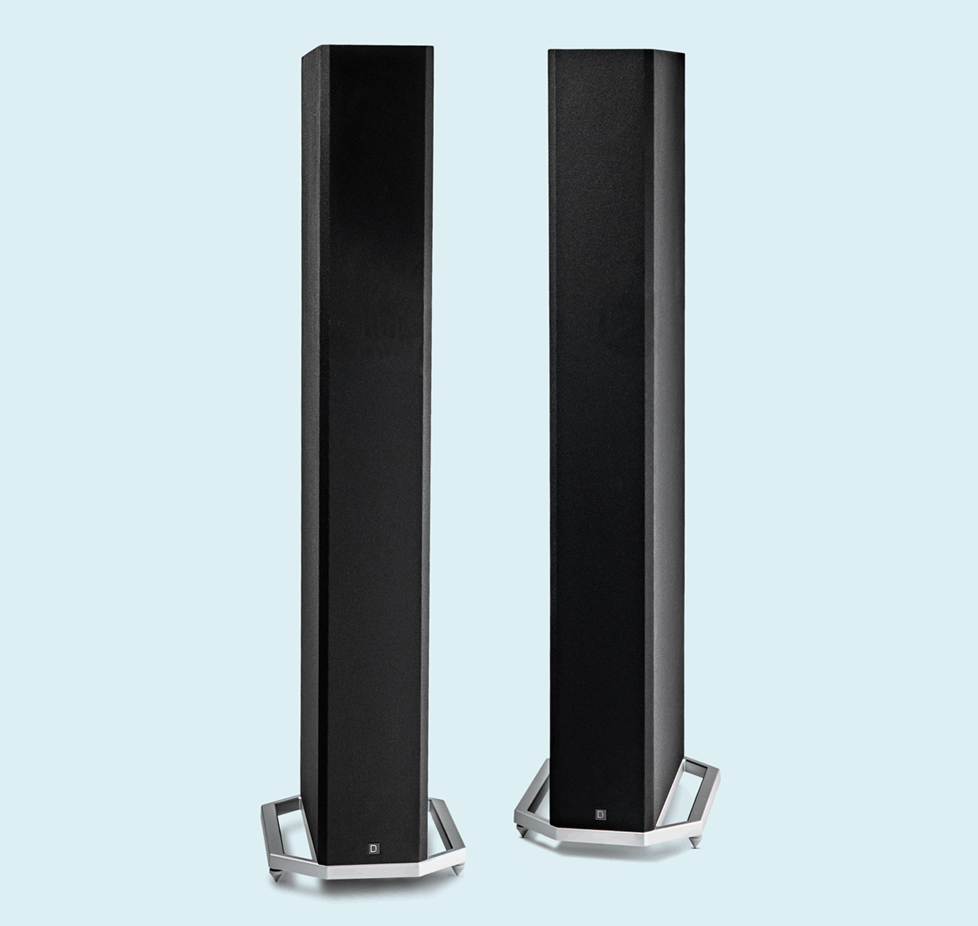 Best small-footprint floor-stander — Definitive Technology BP-9060 —
There's a lot to love about Definitive Technology's BP-9060 floor-standing speaker. This tower's unique bi-polar design uses both front- and rear-firing speaker arrays for enveloping, three-dimensional sound.
The BP-9060 can really bring the bass, too. It has a side-firing 10", 300-watt powered subwoofer built right into the cabinet. This active woofer moves in tandem with two 10" passive radiators, which together provide deep, powerful bass without the need for an external sub.
A pair of the BP-9060s makes for a formidable small-footprint hi-fi system with a huge soundstage. They're also excellent as the front channels of a home theater system. Add Dolby Atmos® speaker modules to the top of each speaker for immersive overhead effects.
What our customers say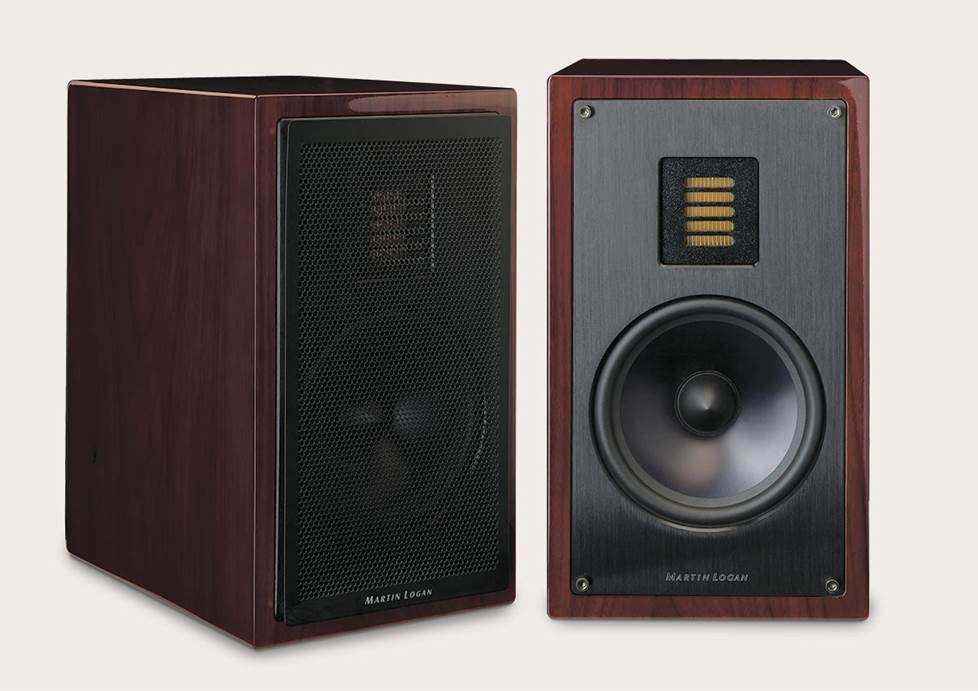 Best small-footprint bookshelf speaker — MartinLogan Motion LX16
MartinLogan's Motion LX16 bookshelf speakers have been a smash hit with our customers — and for good reason. They create stunningly natural, transparent sound without taking up much space.
These value-packed speakers don't just sound good — they're visually striking as well. Each one sports a furniture-grade, high-gloss finish. And their magnetically attached perforated steel grilles lend a stylish look to any room you put them in.
I particularly like these speakers for a small living room or bedroom system.
What our customers say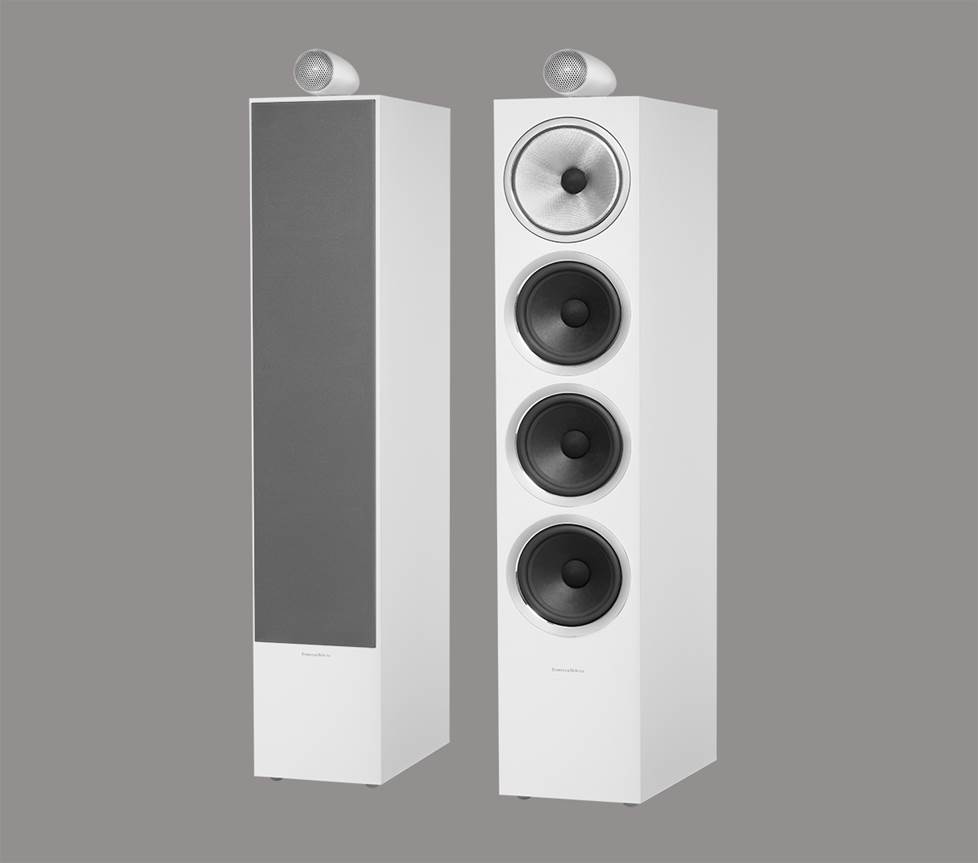 Best high-end floor-standing speaker — Bowers & Wilkins 702 S2
Bowers & Wilkins got their start way back in the 1960s. And for the last 50 years the British hi-fi specialist has delighted customers with innovative speaker designs and other-worldly sound quality.
The 702 S2 is a perfect example of why audiophiles love Bowers & Wilkins so much. A pair of these exquisite tower speakers offers an exceptionally vivid listening experience, thanks in part to a three-way, five-driver design and a unique, top-mounted tweeter housing.
What our customers say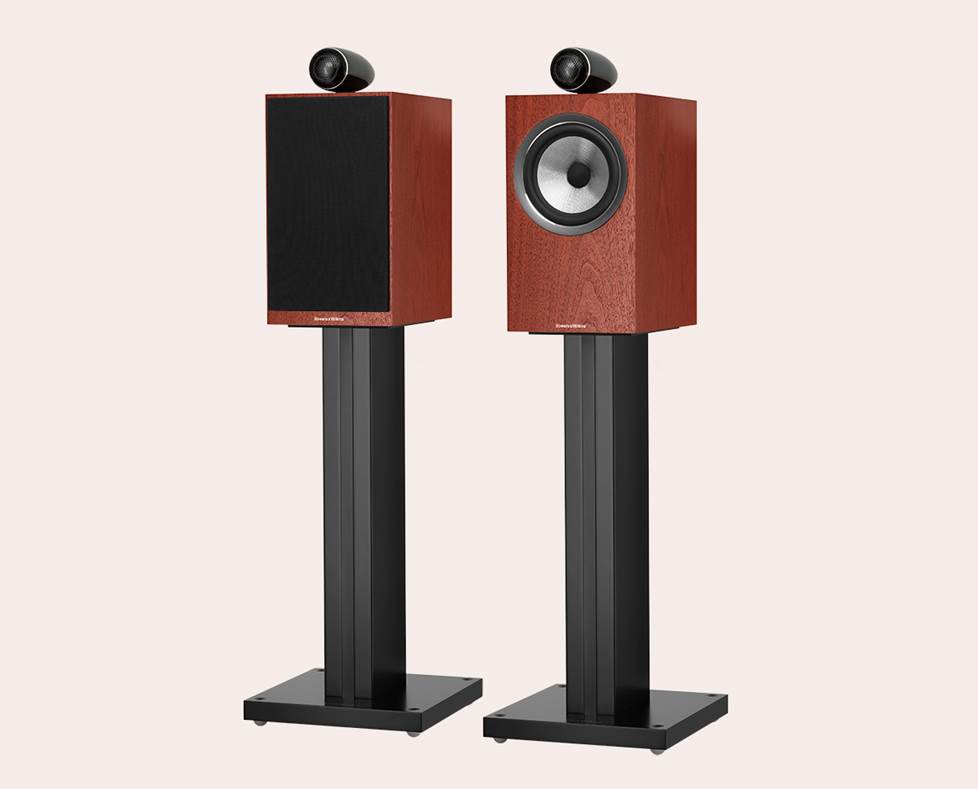 Best high-end bookshelf speaker — Bowers & Wilkins 705 S2
If you want the fidelity that the 702 S2s offer but in a smaller package, the 705 S2s are a fantastic choice for your listening room. These beautiful speakers offer a huge soundstage, along with precise musical imaging that lets you hear instruments in space the same way you would in front of a live band.
Use this pair with confidence as part of an audiophile-grade stereo system, or as the front or rear channels of a Bowers & Wilkins 700 Series surround sound system.
Place them on stands for the best performance
Proper speaker placement is crucial to getting the best performance out of the 705 S2s. I recommend buying Bowers and Wilkins' matching FS-700 S2 speaker stands so you can position your speakers within your room to get the best possible sound. They also help eliminate unwanted vibrations and reflections.
What our customers say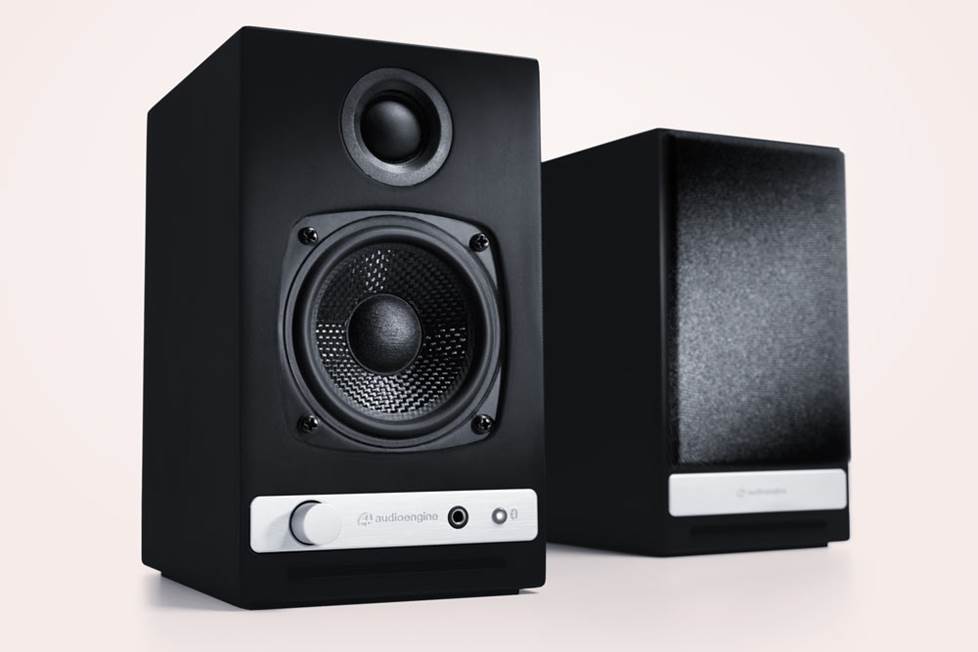 Best bang-for-the-buck powered speakers — Audioengine HD3
Not every room or system calls for big speakers with a separate amplifier. Cue the Audioengine HD3 — a pair of powered desktop speakers that offer huge sound without taking up a ton of space in your room.
The HD3s have their amplification built right in, so you don't need a separate amp or receiver to power them. Plus, Bluetooth® lets you can stream music right from your phone or computer.
These smallish speakers are perfect for a dorm room or home office. I recommend using the matching DS2 desktop speaker stands to angle the tweeters toward your ears for the best sound.
What our customers say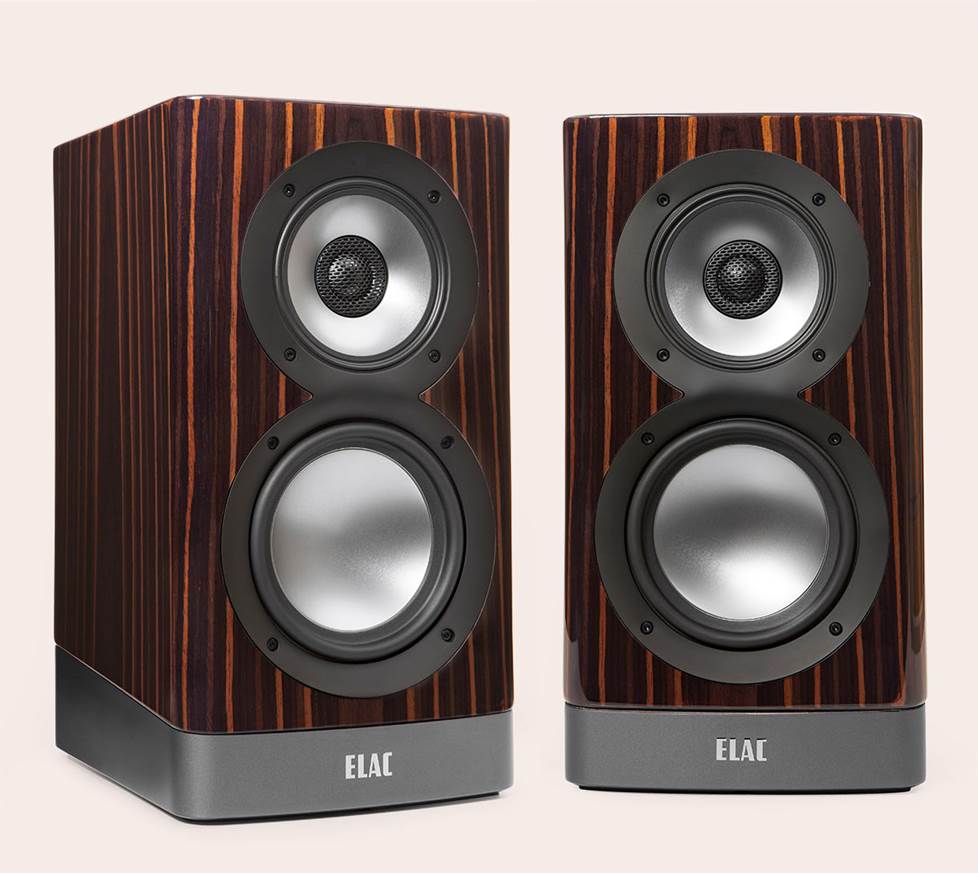 Best high-end powered speakers — ELAC Navis™ ARB-51
Earlier I mentioned the ELAC Debut 2.0 B6.2 as a wonderful choice for budget-friendly bookshelf speakers. Well, ELAC also knows a thing or two about ultra-high-performance powered speakers, like the Navis ARB-51.
ELAC's speaker design guru Andrew Jones offered this as he demonstrated the Navis here at Crutchfield HQ: "Listening to them, I'm really happy. They're open and transparent. You can play all different sorts of music on them. Even with contemporary music with a lot of bass, they do really well."
These speakers are ideal if you're a music-loving minimalist that wants sublime performance without a huge external amplifier. As an added bonus, the ARB-51s are powerful enough to fill even large rooms with exceptional sound.
Note: Navis ARB-51 powered speakers do not have a volume control. Instead, they rely on using a source that has its own variable level control, like the acclaimed ELAC Alchemy Series DDP-2 stereo preamplifier/DAC/streamer.
What our customers say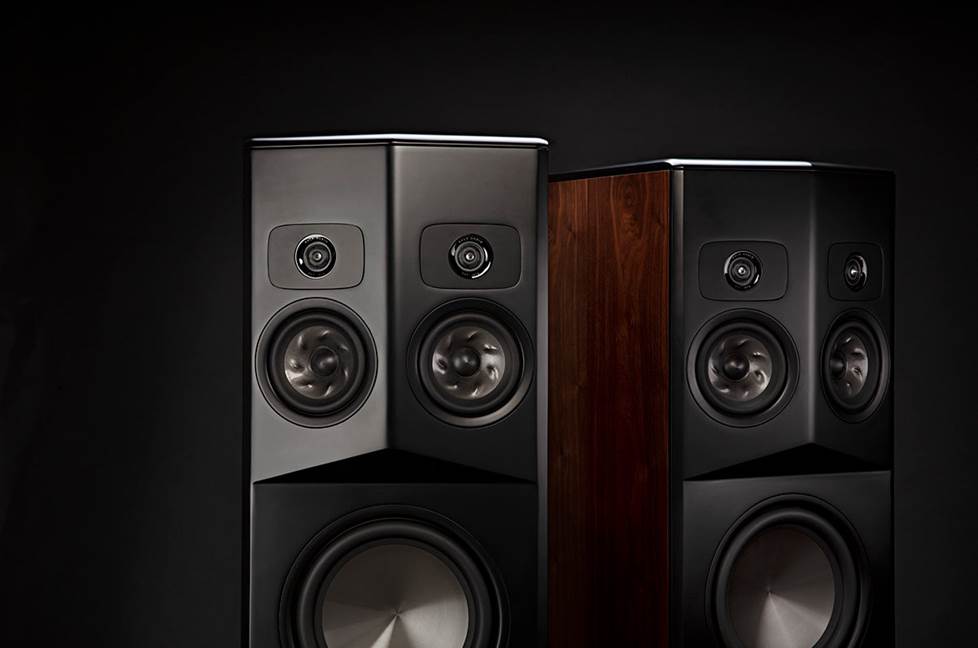 Best stereo speaker technology — Polk Audio Legend L800
Polk Audio has recently debuted their best-ever speakers, and I was so impressed by the unique stereo listening experience the Legend L800s deliver that I wanted to mention them here.
They're unlike any speaker I've auditioned before — their soundstage is so wide I found myself "retraining" my ears to be able to take in the wraparound sound I was hearing.
Read my in-depth article for more info about these awesome speakers, along with an inside look at Polk Audio's R&D facility.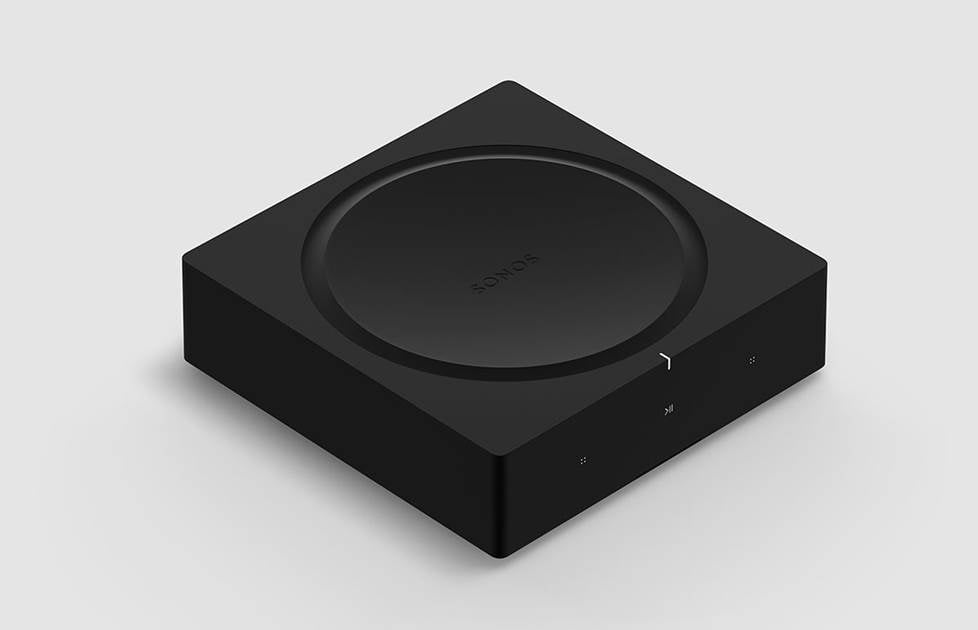 Bonus pick — Create your own amplified streaming music system
You can turn most any pair of passive (non-amplified) speakers into a music system that lets you stream Spotify®, Pandora®, and more. The Sonos Amp is my favorite way of achieving this. It lets you control your music from an app on your phone or tablet.
The Sonos Amp has AirPlay® 2 built in, which means you can stream audio directly from your iPhone®, iPad®, or Mac® through your Sonos system. You can even connect a CD player or turntable to play your favorite albums. Learn more about Sonos here.
What our customers say
Tips on choosing the right pair of speakers
Choosing hi-fi stereo speakers is very much a personal decision. Your room's acoustics, your amplification, and your source material all affect how speakers will sound in your listening room.
Generally speaking, you'll want to match the size of your speakers to the size of your room. In my small home office, I use a pair of small bookshelf speakers and get excellent results. In my large, open-to-one-side living room, I use floor-standing speakers to get the performance level that I like.
Get the most out of your new speakers
I've found that proper speaker placement goes a long way towards getting the best sound from your loudspeakers. And the right wire and connections make a big difference, too.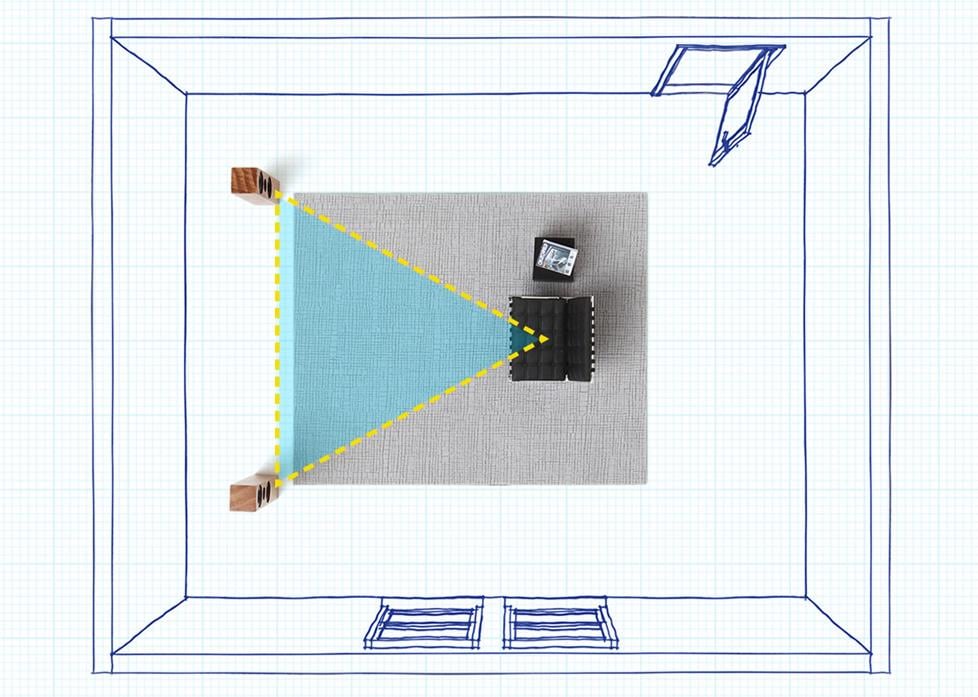 Want to create a "sweet spot" for your system? Read my placement tips on how to get the best sound out of your speakers.
What type of amplifier should you use?
There are lots of different ways to power your speakers. For a budget-friendly system, consider a stereo receiver, which combines amplification with source control and an AM/FM tuner. For higher-end systems, I recommend an integrated amp or power amp for the best sound.
An important factor when choosing your amplification is how efficient your speakers are. In other words, how much volume a speaker produces when fed a given amount of power.
A pair of highly efficient speakers, like the Martin Logan LX16s, produces excellent volume with 40 or 50 watts of power. Some high-performance speakers — like the Polk Legend L800s — are real "gas guzzlers" when it comes to power consumption. You'll want 100 or even 200 high-quality watts driving these speakers.
For additional insights into choosing speakers, read our stereo speakers buying guide. Check out our home stereo systems guide to learn more about how all the components in a stereo system work together.
While this article is intended to help you choose the best speakers for music, the models featured here are also good choices for home theater systems. To learn how to approach speaker shopping for surround sound, read my intro to home theater speakers.
Get free personalized advice from a music enthusiast
Have questions? Call, email, or chat with us today.
Our expert Advisors know the gear inside and out. They'll help you choose the best speakers for the money you have to spend, the type of music you love most, and the gear you'll connect them to.
Your Advisor can send specific Crutchfield pages to your screen, saving you a lot of browsing time. You'll get a shopping cart loaded up with everything you need for your new stereo system or home theater.
Free lifetime tech support is included with your Crutchfield purchase.
Last updated 11/27/2019