Best turntables for 2022
We help you choose the right player to make your vinyl sound groovy
In this article: Our list of best turntables for 2022...
... with links to hundreds of customer reviews.
istening to records is a nostalgic pastime for me. I grew up spinning discs on my dad's classic turntable (when I was allowed to touch it), and I've played vintage vinyl on-air as a public radio announcer. Heck, I'm listening to an Art Blakey album while I write this. Vinyl has always been with me.
For some, owning a turntable is a new experience as the analog format enjoys a renaissance in the 21st century. A great first 'table will go a long way toward building a lifetime of warm musical memories for them, too.
No matter where you fall on that spectrum, there's a perfect turntable for you. I've researched the questions turntable customers ask online, and found the best ones we sell here at Crutchfield that meet those needs.
Now, let's find your next turntable!
Our top picks for 2022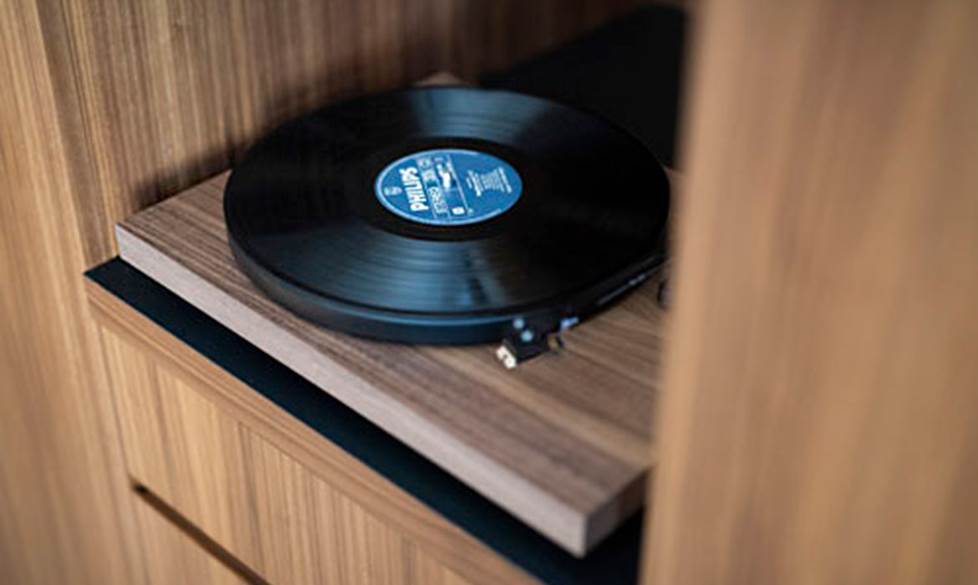 Best value — Pro-Ject Debut Carbon EVO
The original Debut Carbon was my go-to for this category for years, but Pro-Ject has introduced the Debut Carbon EVO, and it's the new "best value" champ. EVO stands for "evolution," and that's a good description of what's happened. They kept everything that was great about its predecessor — reasonable price, good looks, and high quality — and added some upgrades.
The biggest, and most welcome change, is the inclusion of a pre-mounted Sumiko Rainier moving magnet cartridge. It offers a nice, wide frequency response in the 15-25,000 Hz range, which ensures that you can hear every note in your favorite recordings. And they added sound-damping material to the platter, improved the motor and suspension, and added a convenient switch for electronic speed change from 33-1/3 to 45 rpm.
The Debut Carbon EVO is relatively easy to set up. It's a little old-school, in that it requires manual operation, and must be hooked up to an external phono preamp, but I kind of like that.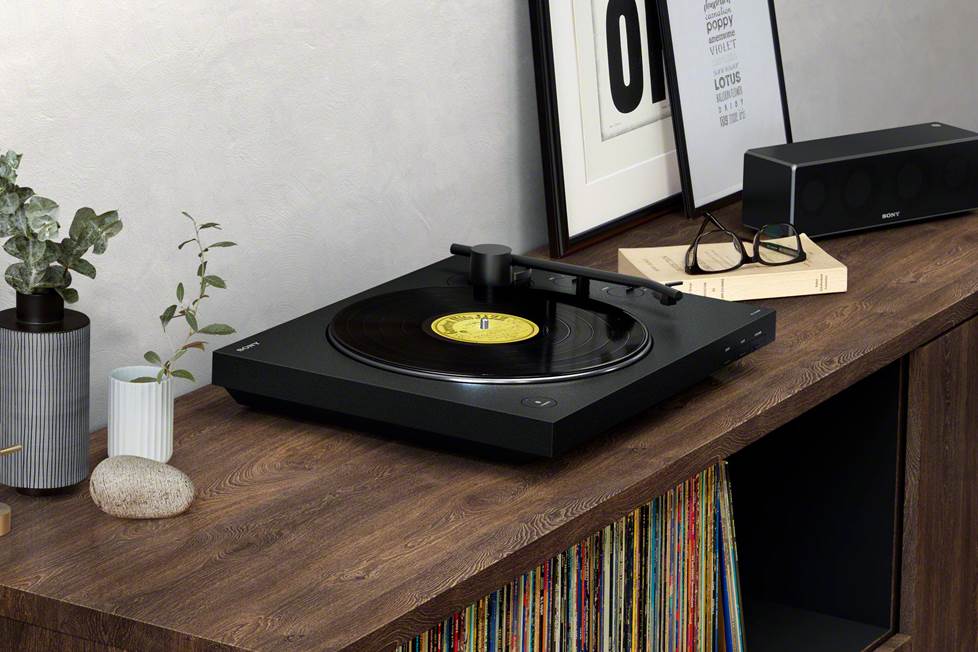 Best for Beginners — Sony PS-LX310BT
The Sony PS-LX310BT is a great gift idea for a family member who loves their records, but may be a bit tech-averse. It's fully automatic, so you don't have to hover around waiting to lift the tonearm when a track ends. It frees you up to move around the house while listening.
It also has Bluetooth output, so you can play records wirelessly through portable speakers and headphones. Should you ever decide to hook it up to a conventional stereo system, the built-in preamp will simplify things. And it's at a very reasonable price point.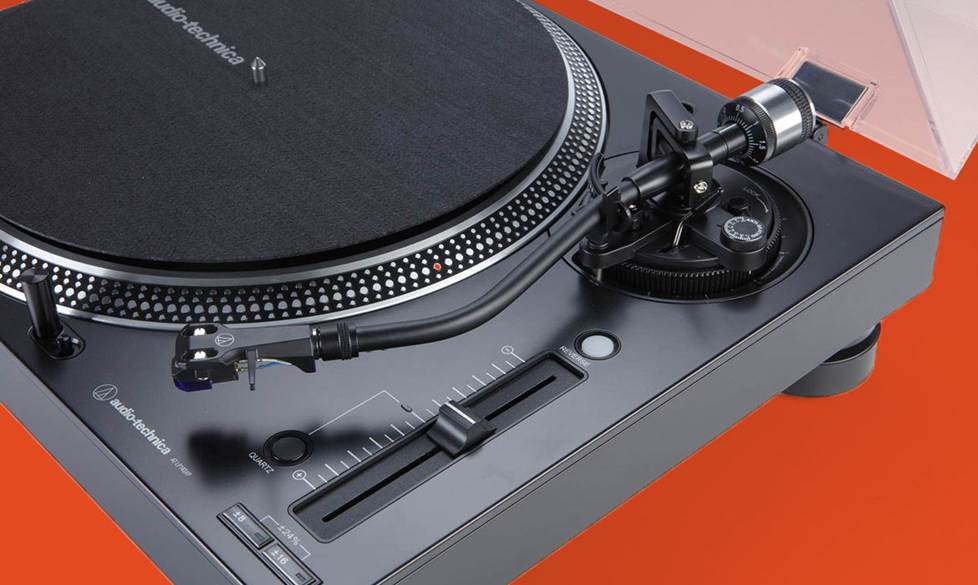 Best for DJs — Audio-Technica LP-140X
If you spin records professionally — in a club, at weddings, etc. — you need some features a casual listener might not prioritize. The LP-140X features a fast-starting motor that gets up to speed in a hurry, and a convenient cueing light that helps you find your groove even in the dark.
This 'table features a factory-installed AT-XP3 DJ cartridge that's designed for professional use, and it's mounted on a universal headshell, so you can upgrade whenever you like.You also get advanced features like forward and reverse play and variable pitch control that let you get creative and keep everyone dancing.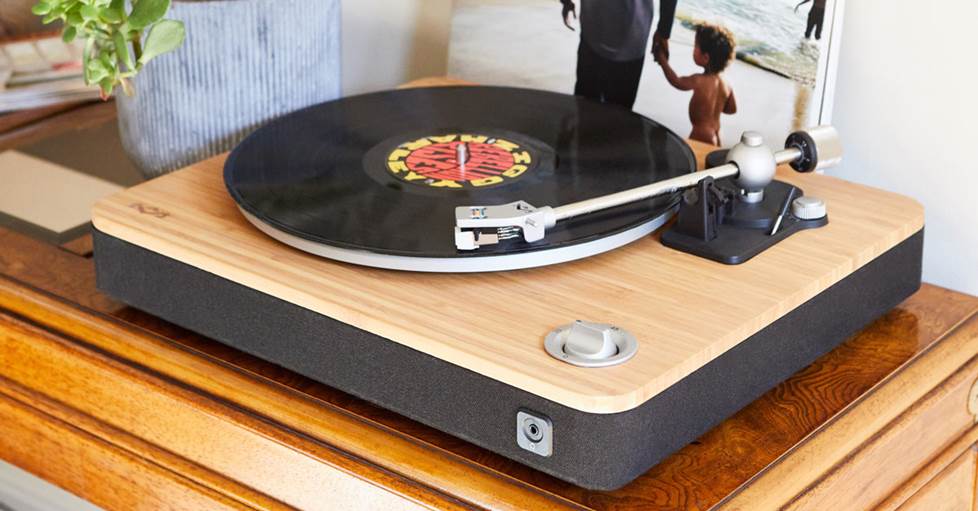 Best for ripping vinyl — House of Marley Stir It Up
There are several turntables with USB outputs these days, but I like the House of Marley Stir It Up for its value price, sustainable materials, and uber-cool legacy from the family of reggae legend Bob Marley. It also has a built-in preamp, and you can even order it in a convenient record-playing bundle with matching speakers so you can start listening to records in a hurry.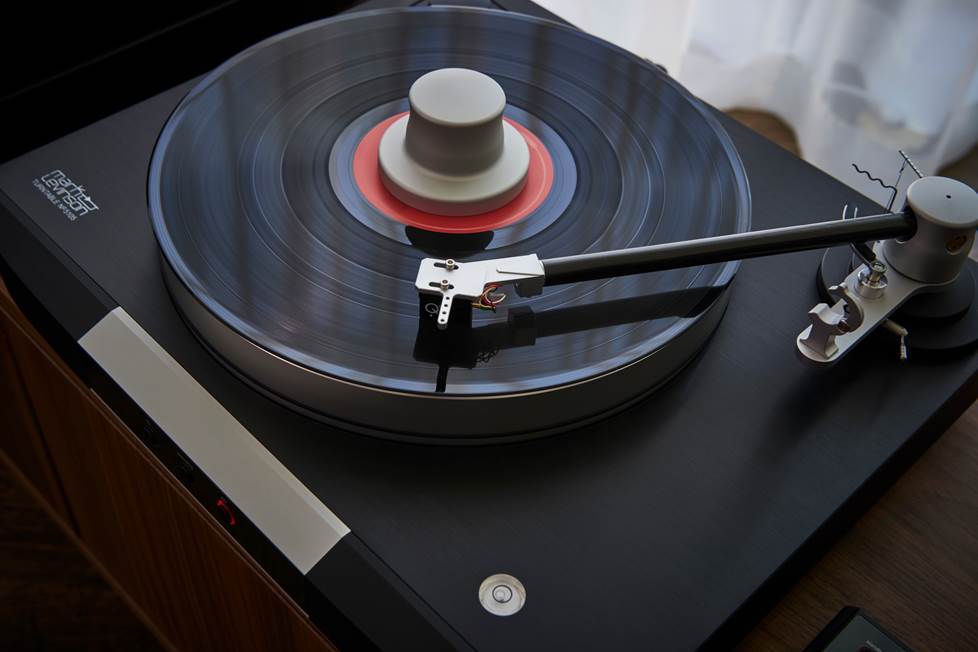 Best for audiophiles — Mark Levinson No.5105 MC
Turntables are vintage technology, but I've noticed that some of the best ones look positively futuristic. The Mark Levinson No.5105 MC is a good example — it's built on a rugged chassis with a stylish inch-thick, anodized black aluminum front panel and a sleek, tinted glass display. The platter follows the theme — it's a weighty thirteen-pound chunk of aluminum that delivers reliable speed and wobble-free rotation.
The company made choices that improve performance at every turn. I'm most impressed by the factory-installed Ortofon Quintet Black low-output moving coil cartridge. You'll need to pair this 'table with a compatible phono preamp, but it's worth it to gain the sonic benefits of the extremely accurate, responsive Shibata stylus.
Mark Levinson sweats the details in a charming way, too. The 'table has a built-in bubble level to help you set the adjustable feet just right, and it ships with a sculpted, high-mass record weight and a cool 12" x 12" gatefold record jacket that holds the turntable's elastomer platter mat.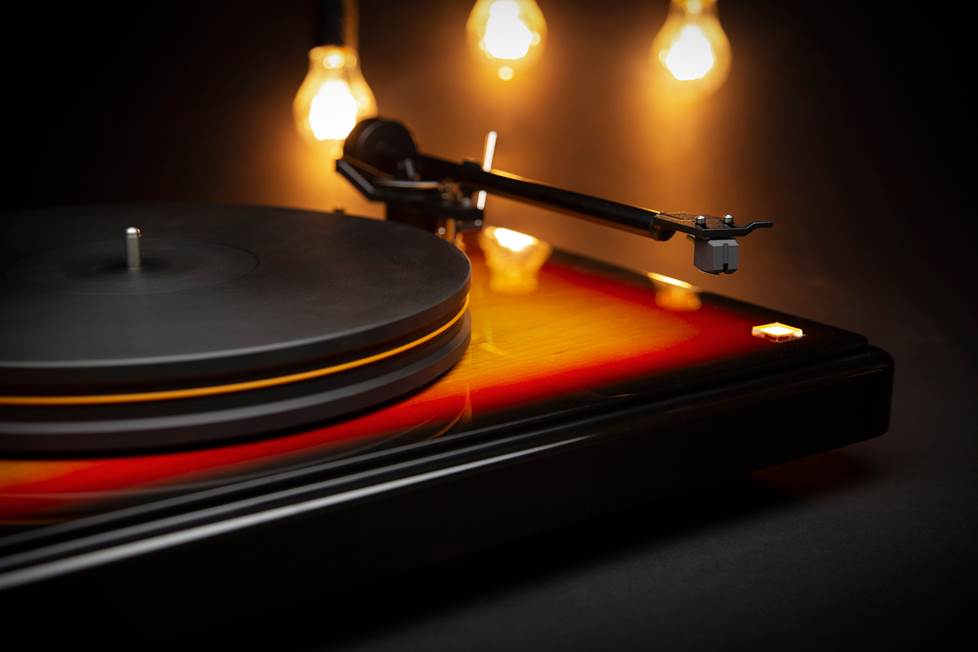 Best-looking — Fender x MoFi PrecisionDeck
Everyone has their own idea of what looks best, but I've never seen anything like this — the Fender x MoFi PrecisionDeck easily got the nod from me. It takes the stylish visual hallmarks of two great companies — Fender and Mobile Fidelity — and blends them perfectly to create a work of art that can play works of art.
This 'table's beauty is not just finish-deep, either. The underlying construction is essentially MoFi's exceptional audiophile turntable, the UltraDeck +M. It includes a rigid, lightweight aluminum tonearm with a pre-installed MasterTracker moving magnet cartridge that reads record grooves with extreme precision. And it runs very quietly, thanks to a 6.8-pound Delrin® platter, isolated belt motor system, and anti-vibration feet.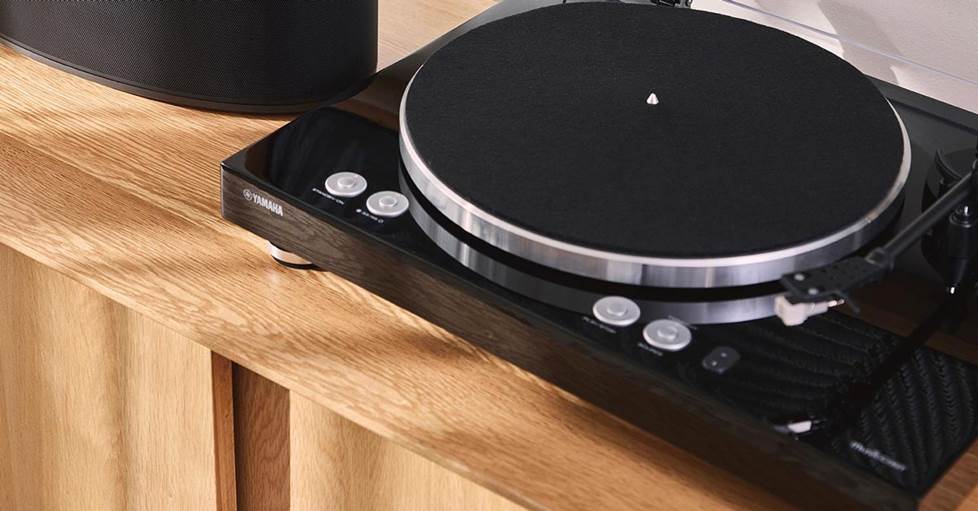 Most modern — Yamaha TT-N503
Turntables are analog technology — but that doesn't mean they have to be stuck in the last century. The Yamaha TT-N503 is a very modern wonder — it features built-in Wi-Fi®, Bluetooth®, Apple AirPlay®, and Spotify® Connect, so it can double as a streaming music source when you're not listening to records.
It's also equipped with Yamaha's MusicCast technology, which frees you to put the player anywhere you like and build a wireless multi-room system around it. There's also a phono preamp built in, should you choose to hook it up to your existing stereo system or a pair of powered stereo speakers.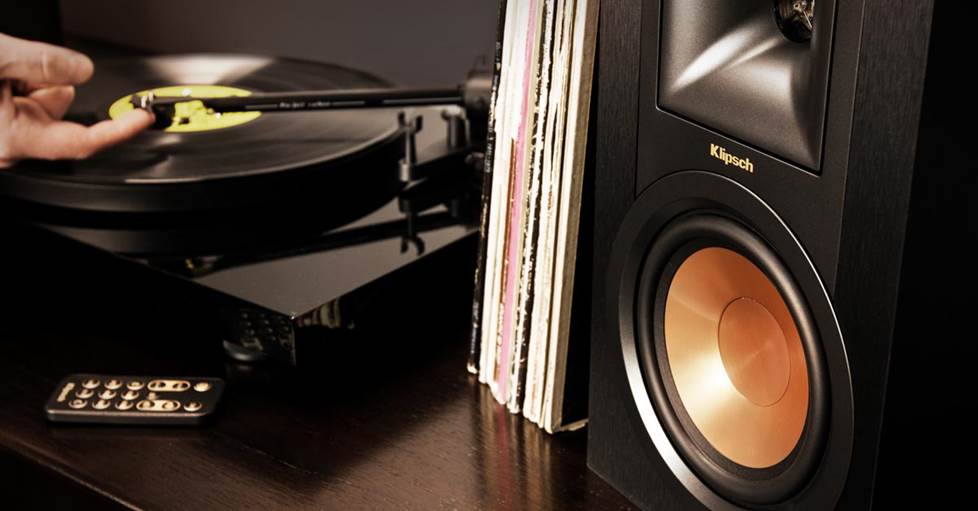 How do I make sure I get everything I need?
Have questions about home stereo gear? Our Advisors can help you put together a system that matches your unique listening requirements, as well as your budget.
And don't worry if you need a little setup help when your turntable arrives. Free lifetime tech support is included with your Crutchfield purchase.
Last updated 11/16/2021