Best wired headphones for 2022
5 great picks for a top-notch listening experience
In this article: I'll discuss wired headphones and break down how you can hear them at their best. Plus,I'll share my top picks for several different uses and setups:
n the last year, we've seen more interest in traditional wired headphones that connect with a cable. That's despite the fact that most smartphones no longer have a built-in headphone jack. For many of us working from home — and already tethered to our desk — sound quality has become a higher priority.
And while there's no denying the convenience of Bluetooth, I find that wired headphones still sound better than most wireless Bluetooth 'phones.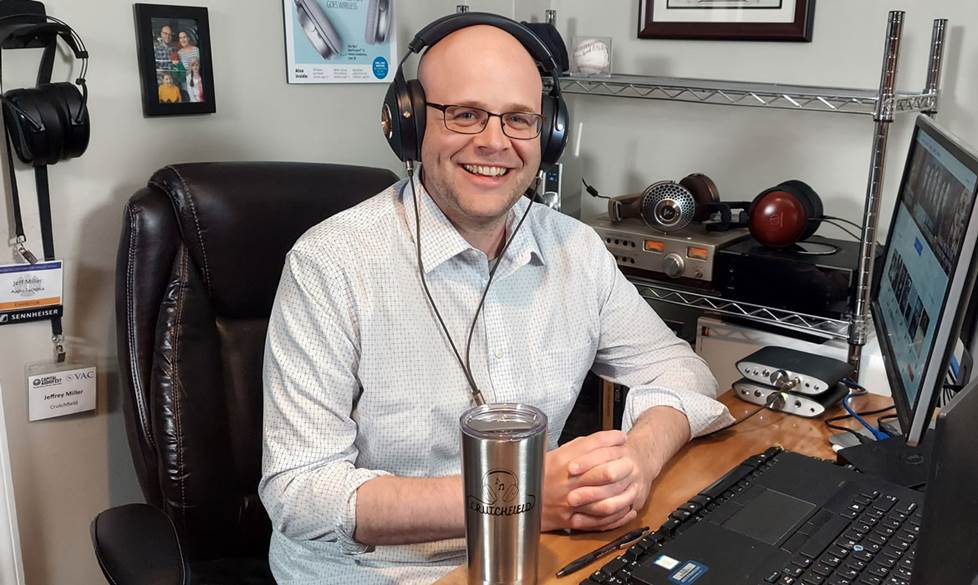 Why go wired? Sound quality — and more
Sure, there are other reasons people are turning to wired headphones. Gaming headphones with built-in boom mics have been a popular choice since the pandemic began — for more than one reason. JBL designed their Quantum 300 headphones for video games, but customers also use them as work-from-home headsets. (Clear communication is as important for Zoom as multiplayer Doom.)
And since my kids attended their elementary school remotely last year, I got them both a set of JBL JR300 kids' headphones. They have a volume-limiting feature called "Safe Sound," that prevents the little ones from cranking it up and damaging their ears.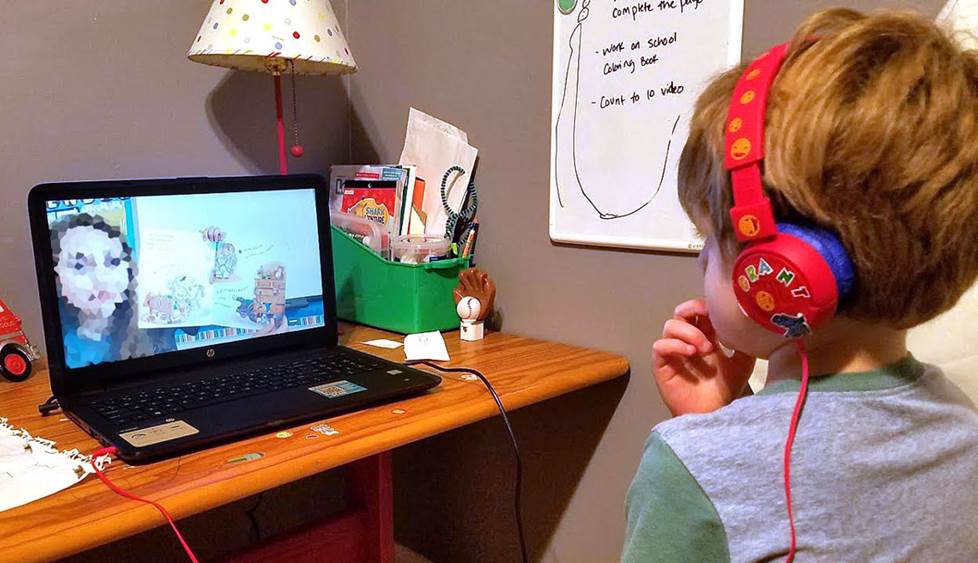 The JBL JR300 kids' wired headphones help my son stay focused on his virtual kindergarten classes — and they help limit the volume.
But for me, it's all about the sound. So my picks here will be centered around the best-sounding headphones for different styles and uses.
How to get the best sound from wired headphones
If you plug headphones directly into your laptop or phone, you'll miss out on a lot. Premium wired 'phones need the proper amount of power. So when you invest in a good pair of wired headphones, it's worth getting a dedicated headphone amp.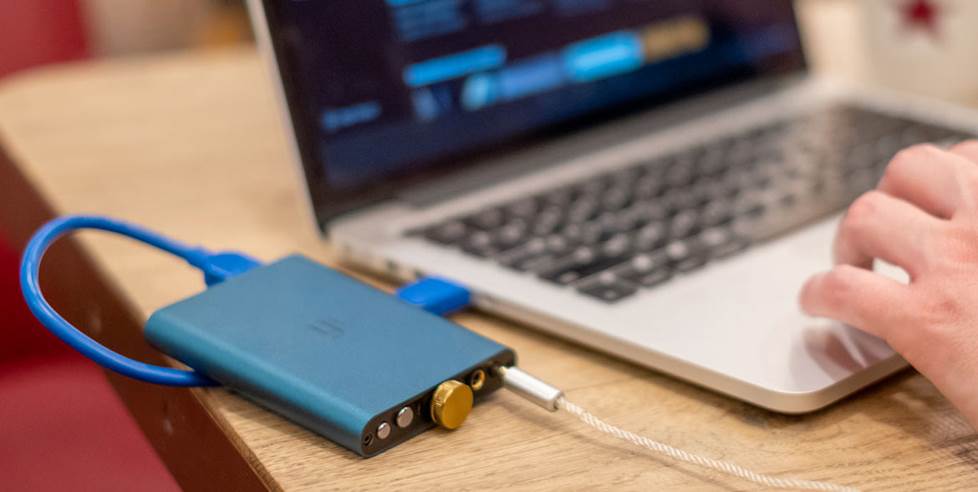 The battery-powered iFi Audio hip-dac amp/DAC combo connects to your computer or phone and serves up better sound to your headphones.
Most of our headphone amps happen to also be a combination digital-to-analog converter — also known as a DAC — but not all. A DAC is ever-important these days, since most of us listen to digital music. That include downloads or streaming music services like Spotify, Apple Music, YouTube, or high-res services like Qobuz, Tidal, and Amazon Music HD.
You can learn more about them in my DAC buying guide.
An amplifier for headphones? Really?
Yes! It makes a world of difference. Here are three reasons I strongly recommend them:
You'll hear your premium headphones perform their best.
A nice headphone/amp combo is relatively affordable compared to a high-end stereo system.
You'll find headphone amps in all shapes and sizes, so they fit into pretty much any listening setup.
I recently gave Crutchfield's new crop of hires a presentation on headphones — one small part of the extensive training for our incoming Advisors, technicians, and writers. When the subject of headphone amps came up, our senior trainer Chris chimed in. "If a customer calls with a certain budget for headphones, I will set aside part of that budget for an amp if they don't have one," he said. "It just makes that much difference versus putting that money toward a more expensive set of headphones."
Case in point — the thumb-drive sized AudioQuest DragonFly amp/DAC combo. There are three models ranging from $99 to $299, and they can really open up and add punch to a nice set of headphones.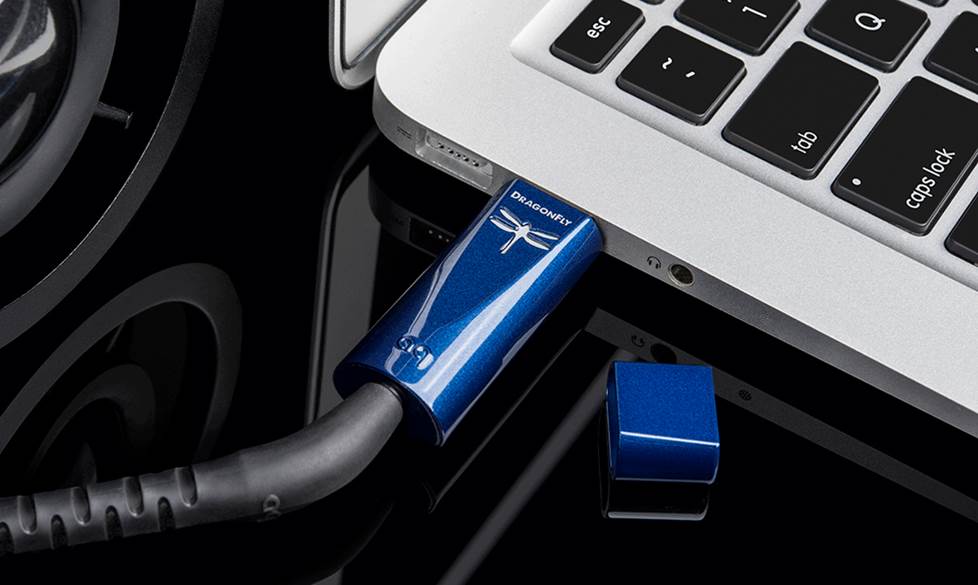 The AudioQuest DragonFly Cobalt is our best-selling headphone amp — it's incredibly portable and offers a premium sound upgrade for your phone or laptop.
A note about impedance
When matching headphones with the right amp, the listed impedance is a good place to start. Impedance is measured in ohms, and for simplicity's sake, the higher the headphone impedance, the more power you need from the amp.
We've broken down a range of impedances in our wired headphones selection, as "works with phone," "amp recommended," or "high-powered amp required."
That is a little reductive, but we use it as a jumping-off point. For one thing, I guess technically any wired headphones should "work with a phone." You'll hear audio — it just won't be nearly as powerful or dynamic.
You can learn more about matching amps and headphones in my headphone amp buying guide.
Should you always use a separate headphone amp?
There are a few situations where I wouldn't recommend an amp:
Headphones with a mic might not work as expected for phone calls, Zoom meetings, or FaceTime.
While most Bluetooth headphones include cables for wired listening, you can get mixed results with an amp.
Never connect kids' headphones to an amp. It will play music at dangerously high volume levels.
Pro tip: Always lower the volume when you connect new headphones. That will help prevent the amp from overpowering and damaging your headphone drivers. Plus it can help protect your ears.
My top picks
So here are my personal top headphone picks for high-end audio. For each pick I've included some important specs and information to help you match up the headphones with your listening device. I also recommend some headphone amp/DAC combos I really like.
Best for the audiophile on a budget — Sennheiser HD 560S
Meet one of my favorite new releases of the past year. The Sennheiser HD 560S wired open-back headphones deliver serious bang for your buck. I absolutely adore these headphones. They just have a clean, unfiltered presentation.
They're from the same iconic Sennheiser lineage as the higher-end HD 660 S, that goes back over 30 years. But the HD 560S 'phones boast their own distinct audio attributes, most notably a larger soundstage.
They fit a little more snug than most, but it didn't bother me much. And I'm extra sensitive to that, thanks to my glasses. They sport soft, velvety ear pads and there are thick dots of padding that cushioned the crown of my head.
Details
over-the-ear, open-back headphones
10-foot detachable cable with 1/4" connector
3.5mm stereo mini adapter included
impedance: 120 ohms (high-powered amp required)
recommended headphone amp: iFi Audio hip-dac portable DAC/amp combo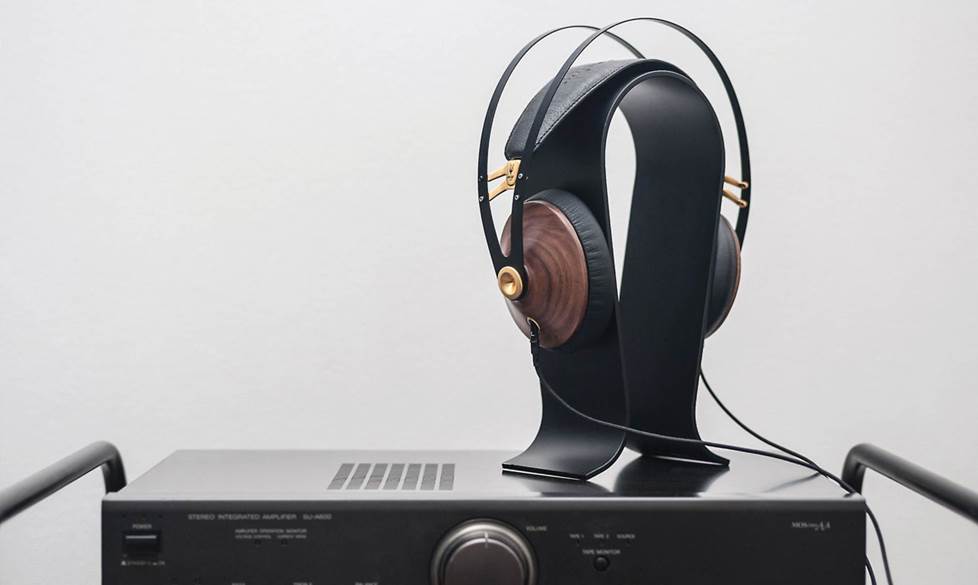 Most comfortable headphones — Meze Audio 99 Classics
It seems so obvious, but it is often overlooked — if you're wearing something on your head for long periods of time, it needs to feel good. Our staff tested over 50 headphones for comfort, and the Meze 99 Classics headphones ranked #1 by a long shot. They scored big for their lightweight build, relaxed fit, and butter-soft leather earpads.
And once you sink into these headphones, you'll enjoy a lively, musical sound.
Details
over-the-ear, closed-back headphones
two detachable cables with 3.5mm miniplug connectors
1/4" adapter included
impedance: 32 ohms (works with phone)
recommended headphone amp: AudioQuest DragonFly Cobalt plug-in USB DAC/headphone amp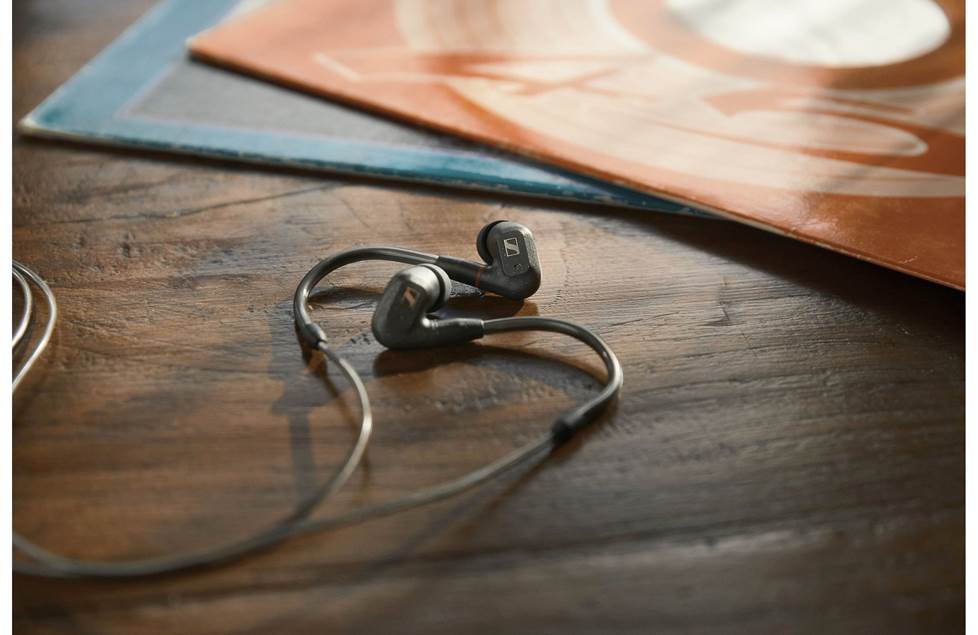 Best in-ear monitors — Sennheiser IE 300
If you've never tried high-end wired in-ears, you might be surprised at the sound presentation. It's not the punishing, "between-the-ears" sound you get from those basic earbuds they throw in with your smartphone. The Sennheiser IE 300 in-ear headphones create a nicely sized, just-outside-the-head soundstage.
They use a simlar driver design as Sennheiser's top-of-the-line IE 900 in-ear monitors. And these earbuds are tuned to sound even, detailed, and musical. Everything sounded like it was right where it should be, and there was breathing room between instruments. Lead vocals sit dead center.
I found that they had a slight bass emphasis. Not a bad thing — I like some extra low-end when it's executed correctly. And the highs are smooth, yet still detailed.
Details
in-ear monitor (IEM) style headphones
detachable 48" cable with 3.5mm stereo miniplug
impedance: 16 ohms (works with phone)
recommended headphone amp: Astell & Kern USB-C Dual DAC cable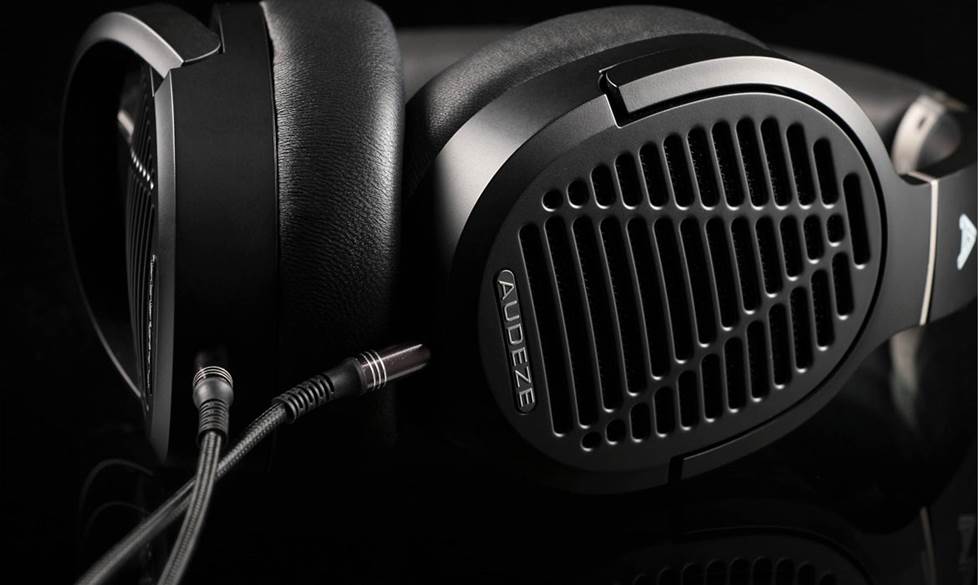 One-of-a-kind design — Audeze LCD-1
The Audeze LCD-1 open-back headphones are a true unicorn. Planar magnetic headphones are a rare breed anyway — they rely on two sets of heavy-duty magnets flanking either side of a thin, yet extra-large diaphragm. The magnets move the diaphragm back and forth to generate sound, and they also create a lot of extra bulk.
But while Audeze's highest-end planar headphones are huge and heavy, the LCD-1s take a more traditional headphone shape. Even though they weigh less than nine ounces, Audeze managed to preserve their spacious, cohesive, and deeply layered sound.
Details
over-the-ear, open-back headphones
78" detachable cable with 3.5mm stereo miniplug
impedance: 16 ohms (works with phone)
recommended headphone amp: iFi ZEN CAN desktop headphone amp
Best all-around — Focal Celestee
For this list, I've limited my picks to headphones under $1,000. Once you get into the rarified air above that, I find there are few bad choices — it becomes more of a preference thing. So with that parameter in mind, the Focal Celestee is the best of the best.
And talk about a deluxe headphone experience.
From the form-fitting designer case to the high-grade drivers, Focal has carefully considered each premium part. And these closed-back headphones look even more stunning in person. They have a substantial build with soft leather padding, and they deliver a clear, textured sound with strong, controlled bass.
For sure, you'll get even better resolution from the beryllium drivers in Focal's top-flight Stellia closed-back or Utopia open-back headphones . But we're playing in the same league here — at a significantly lower price point.
Details
over-the-ear, closed-back headphones
detachable 4-foot oxygen-free cable with 3.5mm stereo plug
impedance: 35 ohms (amp recommended)
recommended headphone amp: Cambridge Audio DAC Magic 200M stereo DAC/headphone amplifier/preamp
Still have questions?
Get in touch with one of our Advisors for personalized shopping help. They can help you find the right headphones for your listening setup and habits.
Last updated 4/12/2021