Top Down Sound, Part 3: Tuning up the audio system in a convertible
Heads up!
Welcome to this article from the Crutchfield archives. Have fun reading it, but be aware that the information may be outdated and links may be broken.
In Part 2, we ripped my Sebring apart to install a high-performance audio system. Since then, I've been playing lots of music over my system in the last two weeks, and I spend a little time in my garage every night making adjustments. I've got the crossover points and gain controls set so that each speaker is doing its job efficiently, and the whole system sounds great. I can really tell that the speakers have loosened up, because I'm hearing much more bass and lower midrange information. And CDs that sounded bright a week ago now sound beautiful.
Turn it to 11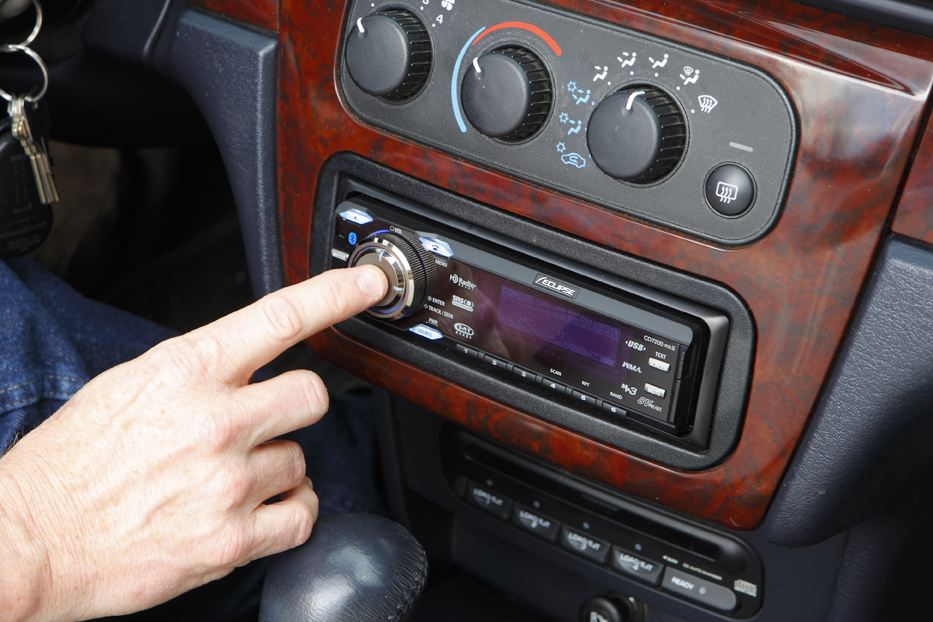 My friend Jeff, who installed the subwoofers, offers to tune the system. He's got a lot of experience designing, installing, and selling car stereo systems, so I'm curious to see how he could possibly make my system sound any better.
Jeff sits in the passenger seat and asks me to play a disc that sounds good through my system. He listens for 30 seconds, and then he turns it up so loud that I have to leave the car and stand outside. The subwoofers are bottoming out with every hit of the kick drum, and the dash speakers are begging for mercy. Why's he doing this? Jeff tunes a system by turning it up to 11, with every component totally stressed, and then adjusting gains and crossover points until each component can do its job at that level without distorting. I have to stress that you should only try this trick if you've got experience working with car audio systems, because you can cause some serious damage if you don't know what you're doing.
Jeff goes to work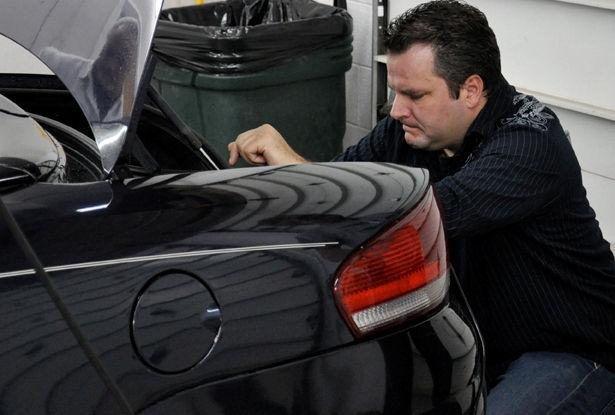 Jeff goes back to my trunk and starts working with the AudioControl digital EQ. The Eclipse CD7200 is sending an 8-volt signal to the trunk, so Jeff adjusts the gain structure so the AudioControl EQ is accepting maximum signal, and passing it on to the Boston 5-channel amp. He raises the crossover point for the 3-1/2" Bostons back up to 400 Hz, drops the high-pass on the 6"x9"s down to 60 Hz, and raises the low-pass on the subs all the way up to 200 Hz.
It only takes him about 20 minutes, then he gets back in the car and turns down the volume so I can get back in. I turn on the same song that sounded so good to me 10 minutes ago, and the difference just blows me away. The sound is much, much bigger, the bass is powerful and tight, and there's much more detail in front of me. The couple of "hot spots" I'd noticed in the bass and high frequencies are gone. Pre-Jeff, I could hear the dash speakers and door speakers distinctly. Now there's just a big wall of sound in front of me.
Keep the bass up front
I never would have thought to cross the subs over at 200 Hz. Conventional wisdom says that you want to cross your subs over at 100 Hz or below, or else you'll hear bass coming from behind you. But it really works - as Jeff anticipated, the low-end punch coming from the 6"x9"s in the front doors fools your ears into thinking that all the bass is coming from up front. And it's really fat.
Bring in a pro
Here's my point: if you're an amateur who's spending hard-earned cash on an extensive car audio system, get a professional to tune it up for you. I really thought I knew what I was doing, but I had "tweaked" my system into performing at maybe 50% of its full capacity. A professional knows how to adjust gain structure so that each component in the system delivers maximum performance with minimum noise, and how to set crossover points so that your speakers and subs sound best in your vehicle. If you can't take your car to a professional, find a friend who knows about tuning a car system.
One last step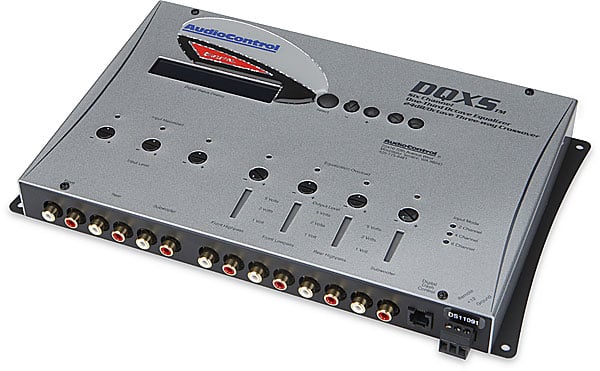 In 20 minutes, Jeff takes my setup from minor league to the majors. As he leaves, Jeff says "I don't have time to EQ the system for you so we'll have to do it next week." We have one more step to go - we'll run "pink noise" through the system, and use a Real Time Analyzer to measure the frequency response curve in my Sebring. In the next installment, we'll iron out any remaining problem spots with the awesome equalization built into the AudioControl DQXS.
Check out Part 4: Equalizing the audio system in a convertible, and watch the video "Tuning a High-end Car Stereo System."