Bluetooth speaker buying guide
Get great sound at home and on the go
There's an easy way to get great sound from your smartphone or tablet. Wirelessly pair it to a Bluetooth® speaker. Whether on the go or relaxing at home, you'll enjoy better sound from your music, movies, and games.
Bluetooth on the go — portable parties and more
Portable Bluetooth speakers let you listen without headphones — and let your friends listen with you. Many offer other advantages. If you're looking for portable sound, consider these options.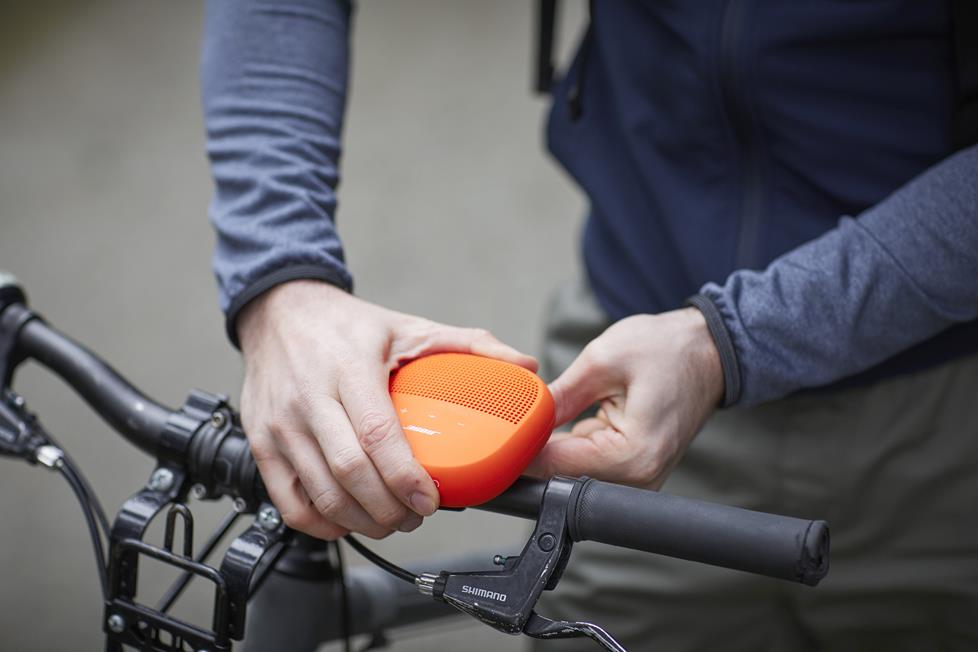 An ultra-portable Bluetooth speaker, like the Bose® SoundLink® Micro, is easy to take just about anywhere.
Ultra-portable for travel
For traveling convenience, there's nothing like a slim, compact Bluetooth speaker. These mini speakers were made to fit easily into a briefcase, backpack, or purse. While they're small in size, they can sound surprisingly big.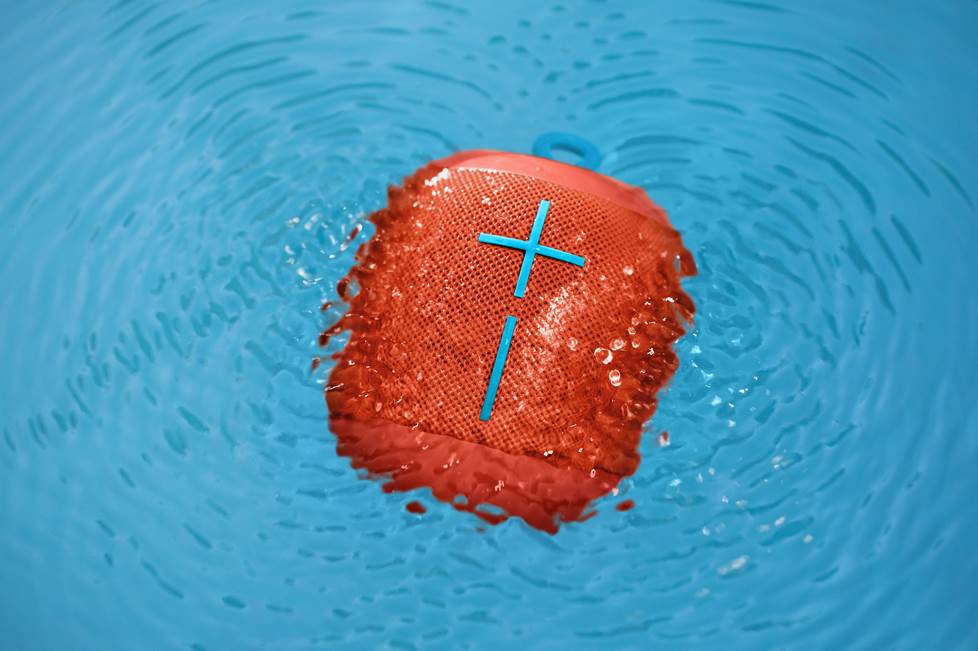 If you play near the water, a water-resistant Bluetooth speaker can be a great choice.
Weather-resistant for outdoor adventure
If you enjoy outdoor sports and activities, consider a Bluetooth speaker that's as rugged as your lifestyle. Weather-resistant Bluetooth speakers not only stand up to rain and snow, but they're often built to be shock- and dust-resistant, too. So they hold up to rough-and-tumble use and can sit in the sand at the beach.
As you shop, you'll see weatherproof rating numbers like IPX6 or IPX7. Read our article about IP weatherproof ratings to understand what those numbers mean.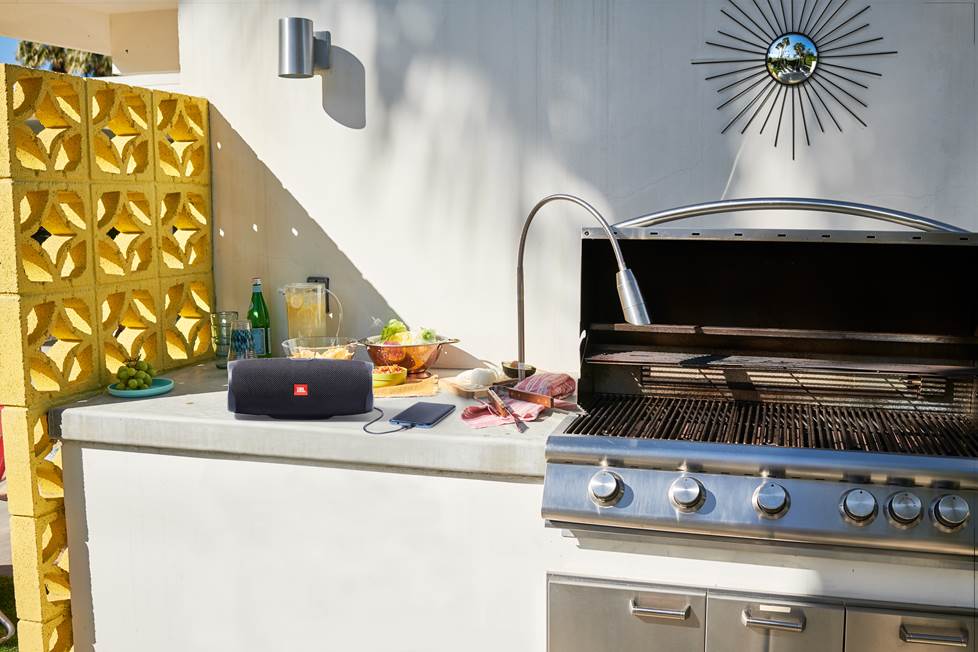 A Bluetooth speaker with a USB charging port can keep your smartphone going when you're on the go.
Extra power for your smartphone
A Bluetooth speaker with a built-in recharger can be just the thing you need for that long flight or overnight camping trip. These types of speakers feature a USB charging port that can provide extra power to your smartphone or tablet.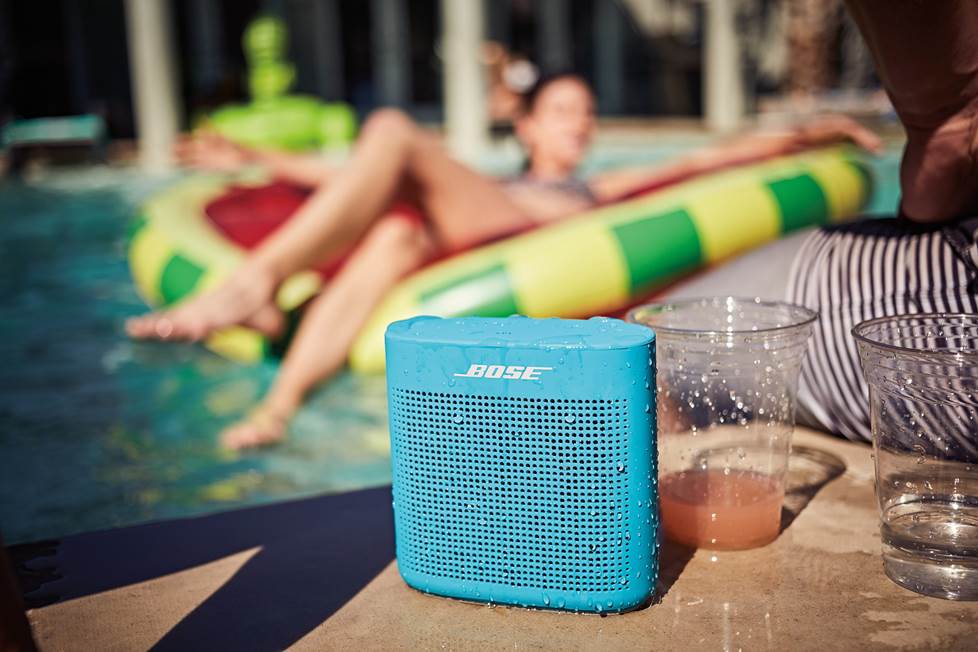 Some Bluetooth speakers can be used as a speakerphone — perfect for situations where you can't grab your phone.
Speakerphone for hands-free calls
Some Bluetooth speakers also work as speakerphones. They have built-in microphones, so you can carry on a hands-free conversation. When a call comes in on your paired smartphone, it automatically routes to the speaker, which gives you the option of accepting the call or continuing to listen to your music.
---
Bluetooth in the home – convenience and sound quality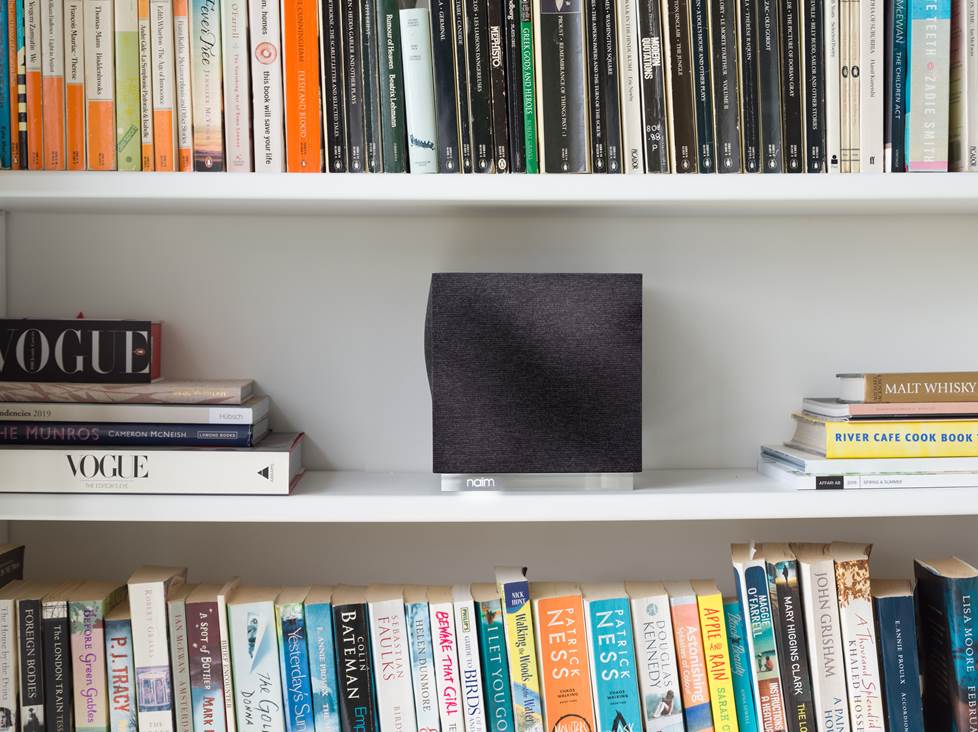 Wireless speaker systems like the Naim Mu-so Qb 2nd Generation can make an attractive addition to a room while delivering high-quality sound.
Powered speakers make a simple sound system
There are a wide variety of Bluetooth powered speaker systems designed for home use. These are powered by an AC power source, rather than built-in batteries. Many offer more spacious and detailed sound than their portable counterparts. These systems are ideal for dens, offices, dorm rooms or apartments. In other words, where your smartphone is your principal music source, and space is at a premium.
High-performance audio for music lovers
Some high-fidelity Bluetooth powered speaker systems approach audiophile performance levels. Such systems have high-performance electronics for more accurate sound. They often feature DACs (digital-to-analog converters) that reproduce the fine details of the music.
Build quality in these systems is also important. Many have low-resonant MDF speaker cabinets for cleaner sound. And often the drivers use high-quality materials to ensure accurate sound reproduction.
Bluetooth is also found in many home stereo components, such as receivers, integrated amps, and network music players. To learn more, read our guide to Bluetooth home stereo.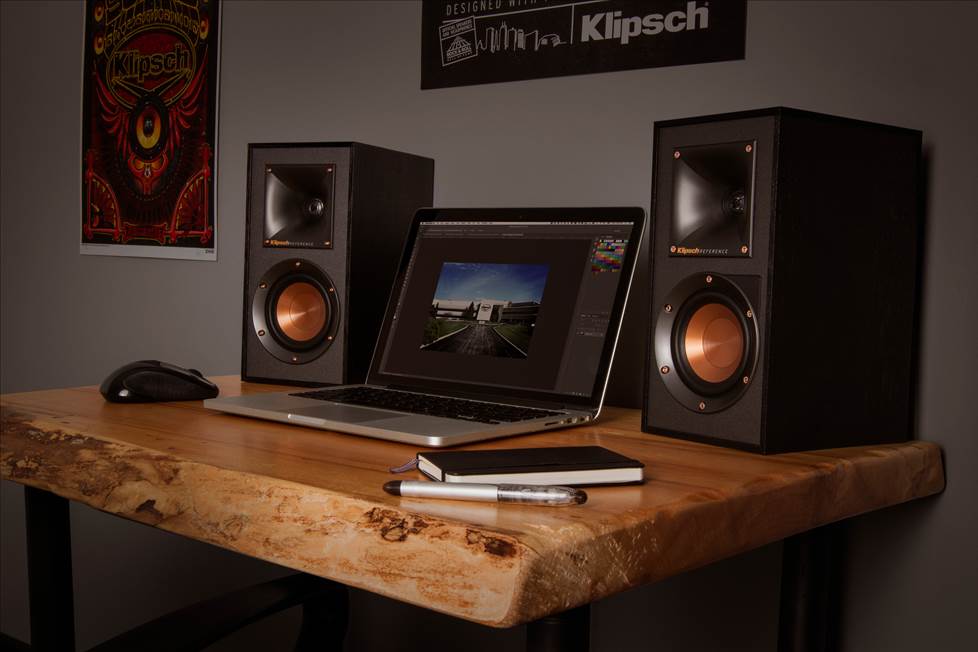 Using a pair of Bluetooth powered speakers with your computer can help reduce desktop clutter.
Wireless computer speakers
Virtually all laptops have Bluetooth capability, and there are stereo speaker systems designed for them. These speakers connect to your computer wirelessly rather than through its headphone jack. The advantage? You can pick up your laptop from your workstation without having to unplug speakers.
Multi-room audio systems
Streaming music from your smartphone has reached a whole new level with multi-room audio systems. Forget carrying a portable Bluetooth speaker with you from room to room! Most multi-room system components have Bluetooth built-in.
You can stream music via Bluetooth to a speaker in one room, and then wirelessly distribute it to play through other speakers and system components in your home.
Our article on wireless multi-room audio has more information about these systems.
Get personal advice from our audio experts
Need help sorting through all the Bluetooth speaker options? Contact us today to find the best product for your needs.
Free lifetime tech support is included with any Crutchfield purchase.