Bose® QuietComfort® 35 wireless noise-cancelling headphones review
The first Bose® noise-cancelling headphones with Bluetooth®
Heads up!
Welcome to this article from the Crutchfield archives. Have fun reading it, but be aware that the information may be outdated and links may be broken.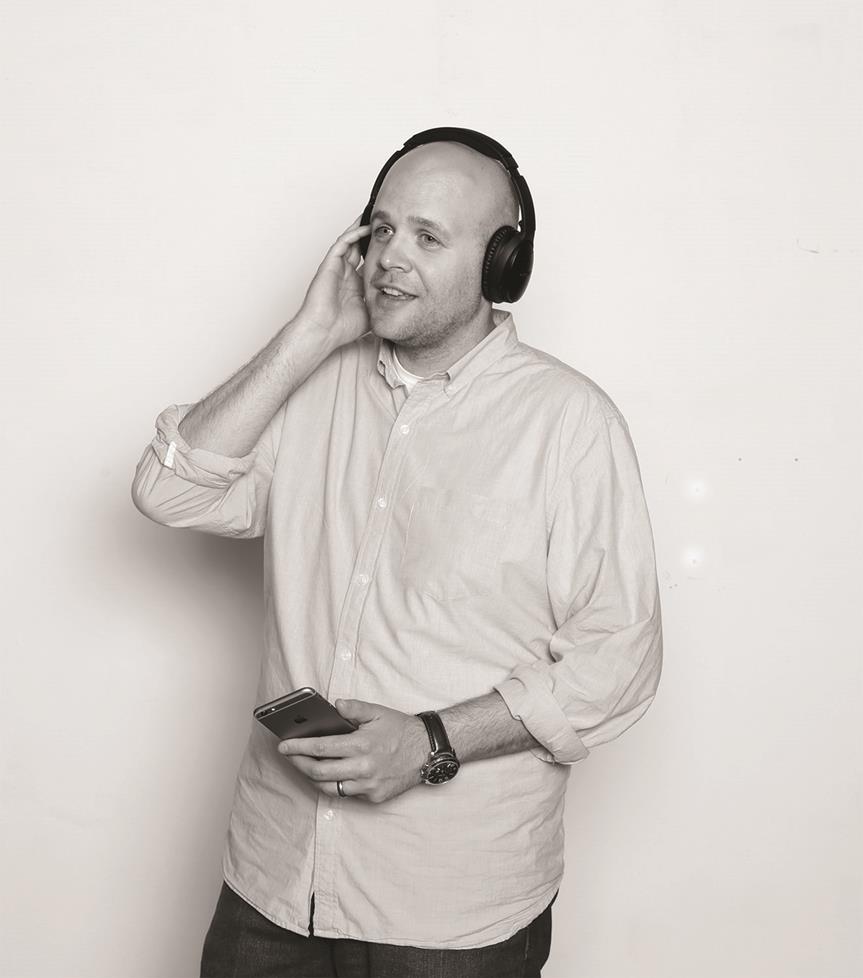 I spent some time with the new Bose QC®35 wireless headphones.
People used to ask me, "Are there any wireless headphones that offer noise can­cellation on par with Bose?" After spending a few days with the new Bose® QuietComfort® 35 wireless headphones, I can definitively say: there are now. These are the first Bose noise-cancelling head­phones to play music wirelessly from your phone via Bluetooth.
Travel-friendly design, relaxed fit
Unboxing the QC®35 headphones gave me the same vibe as opening a nice new pair of shoes. The packaging is neat but no frills — the gear is the star here. A padded zippered carrying case served as the last barrier between me and the QC®35 headphones, folded into a portable bundle.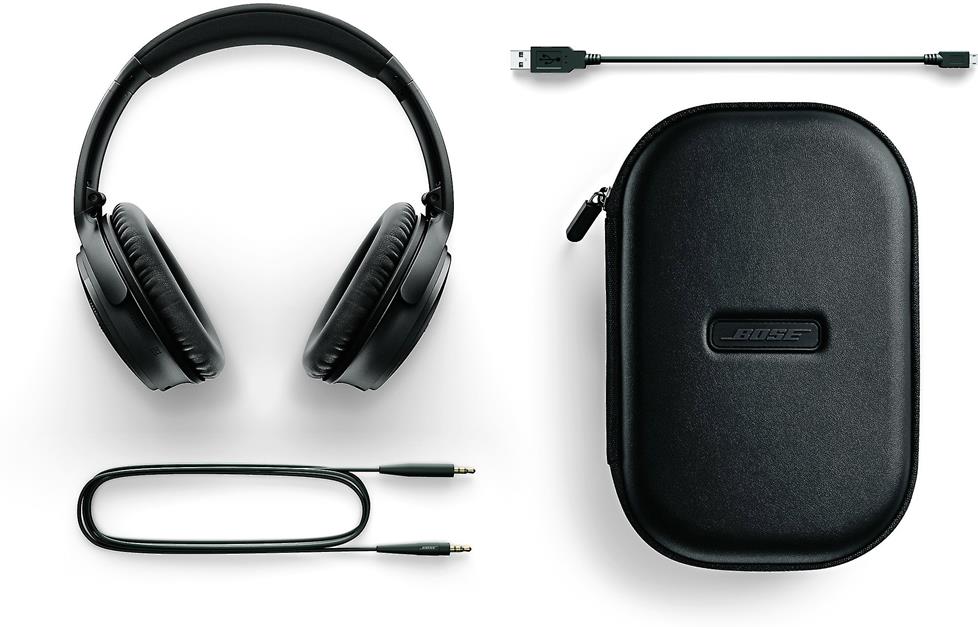 The QC®35 comes packed in a padded case along with a charging cable and a minijack cable for optional wired listening.
Comfort may be the most important headphone trait, especially if you wear them for long periods of time. The QC®35 felt barely there. Extra-soft earpads made slipping on these headphones like sinking into a first-class airline seat. The well-cushioned earcups and headband softly rested in all the right places, avoiding pressure points.
Best-in-class noise cancellation
We have quite the atmosphere here at the Crutchfield offices: the faint thumping of speaker demos downstairs, co-worker debates on pop culture, spirited phone calls about the latest gear. It's all part of the charm of working at Crutchfield — but it's not always great when I'm on deadline. Flipping the power switch on the QuietComfort® 35 headphones helped wash all those distractions away.
Slipping on these headphones is like sinking into a first-class airline seat.
A voice prompt told me I was wirelessly paired with my phone, but I had to sit there a moment. I wasn't just marveling at the startling lack of noise, I was getting my bearings. Then I threw on a Spotify® playlist to focus on work, no cord in the way as I turned — or nodded — my head.
Iconic Bose® sound and easy on-ear controls
Listening over Bluetooth, Sturgill Simpson's album A Sailor's Guide to Earth sounded appropriately laid-back, but never lazy. On tracks requiring more energy, the QC®35 headphones were happy to oblige. Bass knocked with authority, while highs were crisp and clear.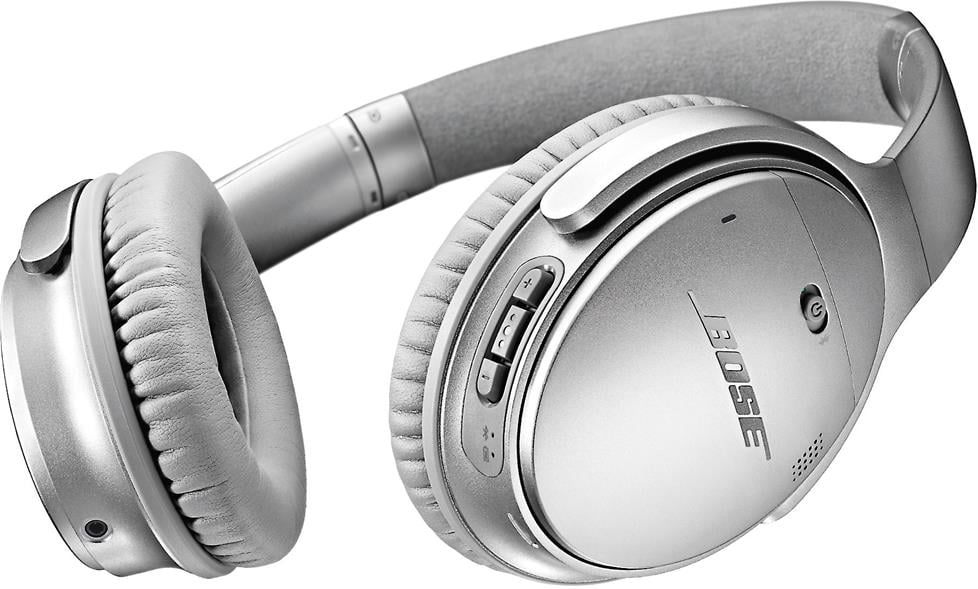 Buttons on the right earcup give you wireless control over music and calls.
Buttons on the right earcup let me control music and volume without fiddling with my phone. All this freedom and comfort sometimes made me forget I had them on. I'll confess, one day I got up and walked away from my desk (and phone) while wearing them. I wasn't reminded until I got all the way to the other end of a long hallway, and the music finally cut out.
20 hours without wires or noise
You don't have to take the QC®35s off very often. The battery life is listed at 20 hours. I can tell you this — I listened daily, and went an entire week before I had to recharge them.
The bottom line
I really enjoyed my time with the Bose® QuietComfort 35 wireless headphones. Given the popularity of Bose's previous noise-canceling headphones, I think it's safe to say these are going to be a huge hit. There's no better combination of sound quality, comfort, wireless convenience, and peaceful noise-cancellation available at the price.