Bowers & Wilkins P3 headphones review
From skepticism to enthusiasm
Heads up!
Welcome to this article from the Crutchfield archives. Have fun reading it, but be aware that the information may be outdated and links may be broken.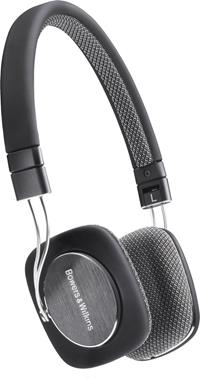 Big sound and a compact form factor make the Bowers & Wilkins P3 headphones a must-hear.
Anticipation and doubt
I recently got to spend a few days with a class of headphones I haven't had a huge amount of experience with, on-ear portables. This is a fast-growing category for a number of good reasons, mostly because of their compatibility with portable players and smartphones. And I admit to having a bit of a bias about them: I have always assumed that when it comes to this sector of the market, sound quality comes in second to form factor and device compatibility. So it was with a mixture of skepticism and anticipation that I accepted the box with the Bowers & Wilkins P3 headphones for a bit of steady listening.
First peek
Unboxing the P3's was an unexpected treat. They come in a substantial box with a spring-loaded clamshell case inside. The clamshell cradles the headphones (in folded position) in cushioned comfort. Two thin, tangle-resistant four-foot cables are contained therein, one with an in-line remote switch/mic optimized for Apple® iOS® devices, and one plain one without any inline modification. The cables can be swapped out by removing the magnetic earpads to reveal the clever strain-relief/connector receptacle hidden underneath. When I placed the headphones on my head, they felt really comfortable. They had a confident clamp pressure and giving, open-weave cloth pads. It all added up to a fit that felt secure on my head without feeling hot or constricting.
Spin it up
Having given the P3s a thumbs-up for comfort, it was time to switch them on. I did the bulk of my listening in the manner I believe many buyers of these headphones will — plugged into my portable player (in my case, an iPhone®4). I like to begin my listening sessions with headphones with music that is more acoustic in nature, so I spun up singer-songwriter Meg Hutchinson's Coming Up from her album The Crossing. The definition of the flatpick on the guitar strings (two guitars, split left and right) was crisp and even without being shrill, and when her voice joined in, in the same octave as the guitar, I could see that the overall midrange experience was going to be highly "listenable." I use that term to define a listening session where there's no fatigue from overemphasized frequencies or poor waveform resolution.
When the bass joined in around 50 seconds, it was an eye-opener. I was honestly taken by surprise that such a compact driver could deliver such pleasant, authoritative bass, and I also felt that its overall voice complemented the midrange presentation to deliver a well-integrated (here's that term again) highly listenable sound that I haven't heard from other headphones in its class. It's not that the P3s are earth-shattering, or that their clarity is beyond that of an audiophile unit --- they're just way beyond most highly-portable headphones. Plus, they look 500 times cooler than most, too (a purely subjective opinion, but try them and tell me you don't think so too).
Classical music was next. I chose a contemporary piece, movement 1 of John Adams' Shaker Loops. While I found the overall image of the string orchestra a bit compressed, I could certainly pick out the positions of various instrumental voice groups with ease.
Finally, I chose a tune by alt-rock mainstay Guster: Happier, from the Lost and Gone Forever album. This is a nicely layered tune, with a lot of dynamic range and some well-defined percussive voices. The P3's delivered the impact of the bass and percussive voices with a tight, focused accuracy, and a satisfying punch. These headphones might be small, but they sure don't sound it.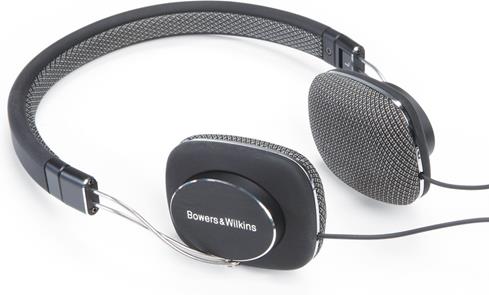 Attention please
Two notes here. First, unlike most small headphones, the P3s hardly leak at all. I cranked a stadium rock number and a big band number, and asked my cubicle neighbor if he could hear anything. Nada. And while I could still hear sounds around me, they were well-dampened by the ear pad design.
Secondly, be aware that placement of these pads on your ears is fairly critical to your listening experience. A few millimeters one way or the other impacted my perception of the frequency response, so there definitely is a focused "sweet spot" coming from these drivers. Move them around as you play music, it will be very clear to you when you've found the right position. Once you've set that up, they stay in place nicely.
The bottom line
I was surprised by how much I enjoyed wearing these headphones, and just how convenient and low-impact they were. While they aren't designed for the critic who depends on everything to be evenly voiced, I found that I was thoroughly enjoying listening to my music on the P3's. And isn't that what it's all about? The Bowers & Wilkins P3 headphones are a clear winner for those who like to enjoy their music while on the move.