Bowers & Wilkins P5 Wireless headphones review
Stylish Bluetooth® headphones that offer freedom from cables
Heads up!
Welcome to this article from the Crutchfield archives. Have fun reading it, but be aware that the information may be outdated and links may be broken.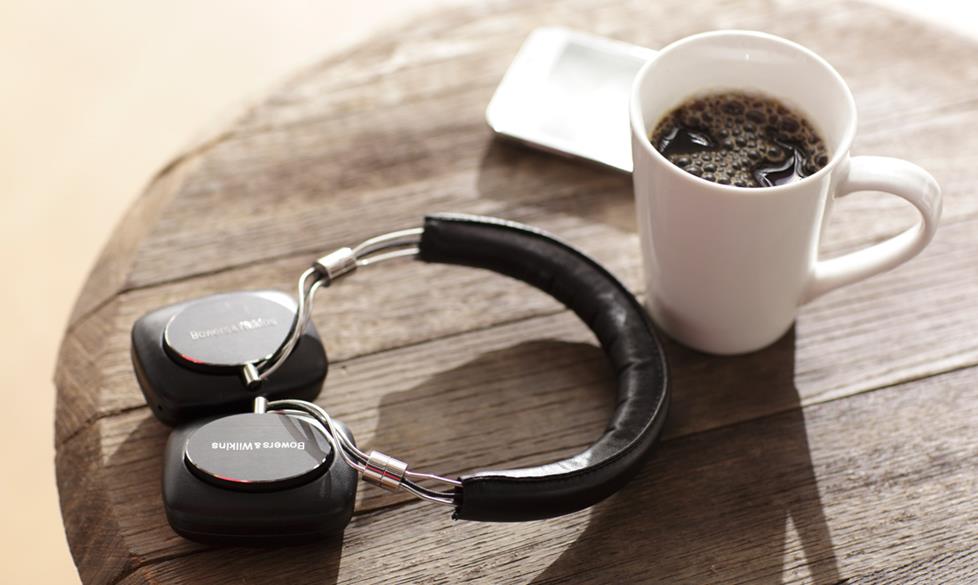 My last peaceful moments of the day are often in the morning — headphones on, tunes pumping, sipping coffee as I move through my morning routine. My time with the Bowers and Wilkins P5 Wireless headphones gave me cordless freedom as I walked around getting ready, preparing for the day.
A heady soundtrack of SiriusXM's Deep Tracks played wirelessly on the headphones, delivered from my smartphone over Bluetooth. My phone sat on the counter. There was no dangling cable slowing me down, getting in my way, or catching on cabinets. And this convenience wasn't the only thing that struck me about these headphones.
Beautiful and well-built
Before I even had my trial run with the P5 Wireless, one of my fellow writers, Deia Z, had raved about the portable 'phones. When she handed them over, I could see why. These are lightweight, luxurious-feeling on-ear headphones, crafted by the legendary British audio company. She hadn't fully charged them, but no worries — you get 17 hours of music playback on a single charge.
An adjustable padded headband helps you find a nice fit. I have a larger head, so I had to adjust them some, but Deia got a just-right fit the moment she put them on. She described the sheepskin leather ear pads, as "tiny pillows for your ears."
These headphones look handsome, too. They sport the same rounded rectangle earcups and twisted aluminum sliders found on B&W's wired P5 headphones. Of course, what matters most is how they sound.
Dynamic sound with tight, deep bass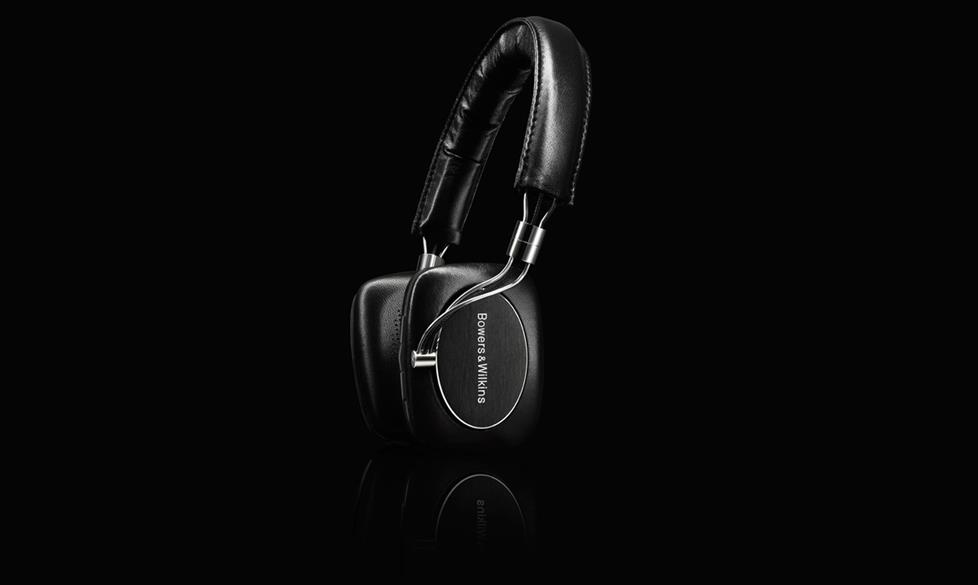 At first, the P5 Wireless headphones sounded "up-close," but the more I listened, the sound sprawled into a wide-open experience. The headphones handled the heavy bassline of Donnie Trumpet & the Social Experiment's "Pass the Vibes." The low end was tight and detailed. When high-pitched chimes and echo-y vocals kicked in, I got a rich sense of atmosphere. I felt like the song was swarming around my head.
Jason Isbell's song "Children of Children," sounded beautiful and melancholy as it grew from a stripped, low-key affair to a powerful, complex violin- and guitar-fueled arrangement. All vocals and instruments got their just due. The headphones' inviting soundstage lured me into the almost haunting opening of the song before delivering the full sensory onslaught.
On-ear controls and optional wired listening
Buttons on the right ear let you play/ pause music, take calls with your phone, and control volume.
When listening wirelessly from my Samsung Galaxy phone, I could use the middle button on the right ear to play and pause music on TIDAL. The other two buttons turned the volume up and down. This was really handy when I took the dog out in the morning, since my phone was in my pocket. There's also a built-in microphone, so you can use the headphones for phone calls.
At work, I decided to try wired listening. This option was handy, since at my desk I didn't need to use up battery life. Removing the left magnetic ear pad reveals a socket where you can plug in the included cable. Connected to my computer, the P5s automatically switched to passive mode — saving the battery.
My conclusion
The Bower & Wilkins P5 Wireless headphones are a luxury pair of headphones that you can slip on and take anywhere. They also sound as gorgeous as they look. And on a personal level, the time I spent with them really made my mornings.