Cable TV alternatives
Heads up!
Welcome to this article from the Crutchfield archives. Have fun reading it, but be aware that the information may be outdated and links may be broken.
Thinking of joining the growing ranks of disenchanted cable and satellite TV subscribers who have cut the cord? I'll help break down some cable alternatives and show you the gear you need to enjoy them.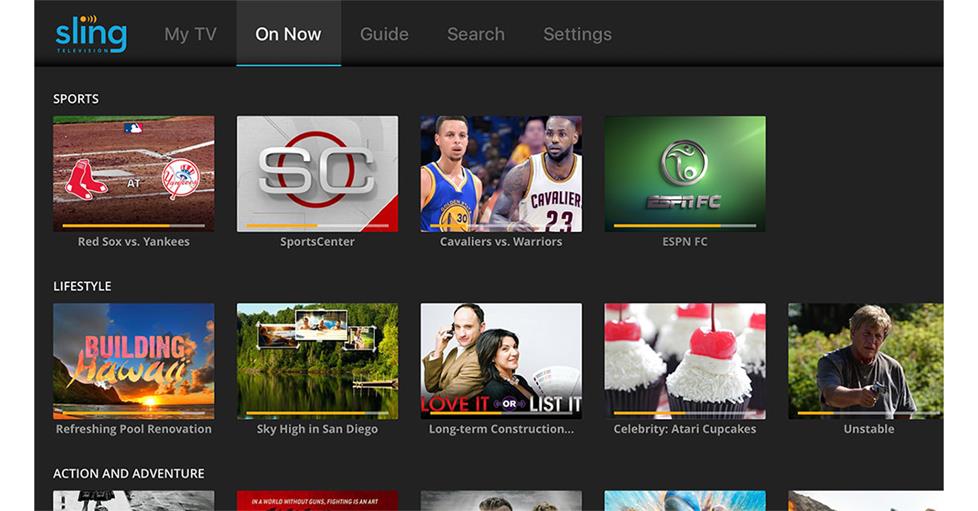 These days, you don't need cable or satellite to enjoy most of your favorite TV shows, movies, and sports.
What can I watch without cable?
Short answer – just about anything you want. Most shows, movies, and sports are available without a dish or cable box via over-the-air broadcasts and online streaming services. Using a combination of the two, you can watch a lot of the most popular programming – including live ballgames and binge-worthy shows like Game of Thrones or Walking Dead.
Over-the-air (OTA) digital broadcasts
Local programming and major network fare is still broadcast for free in high definition. In fact, 89% of U.S. households have access to five or more local stations.
While made-for-cable dramas attract of lot of attention, many of the most popular shows are still found on free broadcast TV. (Think Empire, Scandal, NCIS, Big Bang Theory, and Sunday Night Football.) Plus, you can pick up "digital sub-channels" like CW, MyNetwork, or MeTV.
You can find out what broadcast channels are available in your area using this tool from antennaweb.
Online streaming services
What you can't get for free over the air, you can most likely find from the growing array of online subscription services. Most are available in HD and some even offer 4K-quality streaming. Here are some cord-cutter favorites: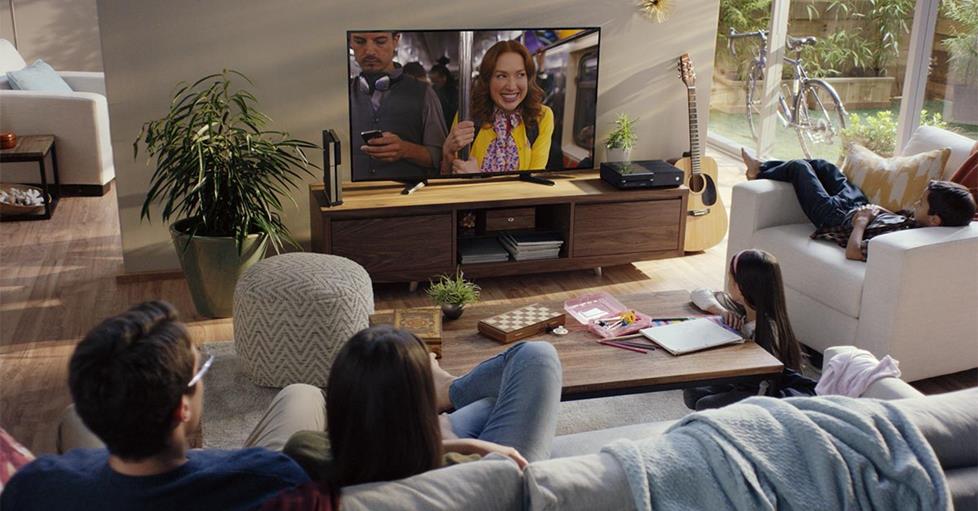 Streaming services like Netflix offer entire seasons of TV shows, including original programming.
The big 3 – Netflix, Hulu, and Amazon Prime Video
These services offer on-demand access to movies, along with many current and past seasons of top TV shows. You'll also find award-winning original shows and content like House of Cards, Transparent, and Orange is the New Black.
Premium channels
You can now subscribe directly to HBO, Showtime, and Starz – no cable or satellite package required. These services let you catch new shows and movies live. Or you can dig through each station's extensive back catalog of on-demand shows.
YouTube
There's an endless supply of concerts, movie trailers, and full TV shows available on YouTube. They even have a huge selection of 4K videos.
Google recently announced YouTube TV, a service that will stream many popular live TV channels — including the major networks, ESPN, and regional sports networks. The service will include a cloud-based DVR, so you can save your shows for later. Full details haven't been completely ironed out, but we'll update this article as soon as they have.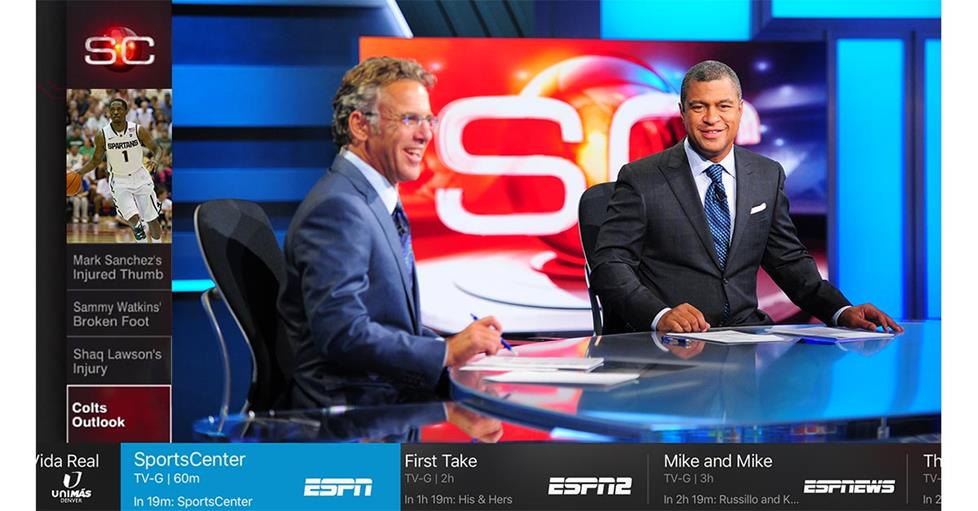 SlingTV lets you watch ESPN and ESPN2 live. This is a huge deal for cord cutters who are sports fans.
Other cable package alternatives
YouTube TV is entering a field with some fierce competition. There are three services with bundles of popular TV networks you can stream live. They are all available Apple TV or Roku and they offer subscriptions on a tiered pricing structure:
SlingTV - This service, run by Dish Network, offers live streaming of popular cable networks as well as a small on-demand library.
Playstation Vue - Sony's service has a wider selection of channels its basic package. They have the most on-demand options and a DVR service that will save some shows up to 28 hours. It is currently only available in select areas, and you can only watch on your home network.
DirecTV Now - This service offers the most channels in the entry-level package (over 60 channels). They also have a large on-demand library, but no DVR options.
Many channels overlap across the three services — sports fans will find ESPN and ESPN2 on all of them, for example. But each have their own lineup of choices, with some exclusives. The "better" selection will probably come down to your TV tastes.
Sports services
The NHL, NBA, and MLB all have subscription streaming services that let you watch every game of the regular season. While most local NFL games air on broadcast networks, DirecTV is still the only place you can get the Sunday Ticket. Fight fans might want to check out UFC.TV, and the WWE Network offers live monthly events.
So how much will I save if I cut the cord?
That depends. How much will you pay for your Internet connection? Which online TV subscription services will you need? This chart from The Verge can help you decide. Choose the shows you want to watch, and find out what you would pay.
Gear you need to receive and record over-the-air broadcasts
HDTV antenna - To pull in broadcast TV, you'll need the right indoor or outdoor antenna. Check out our buying guide for help choosing the type of antenna you need.
Over-the-air DVR – If you want to record shows or games, you'll need an OTA DVR. They save your programming so that you can watch it on your own time. Crutchfield no longer offers OTA DVRs.
Gear you need for streaming TV
There are many ways to stream video. Smart TVs can connect to your home network. Check out the "Details" tab on our TV product pages to find out which streaming services are supported by each TV.
You can easily add streaming video to an older TV, too:
Apple TV, Roku, and other streaming video devices – These compact devices connect easily to your TV and your home network to give you access to most of the streaming services we've discussed.
Roku's 4K devices offer the most 4K streaming video options available in one player.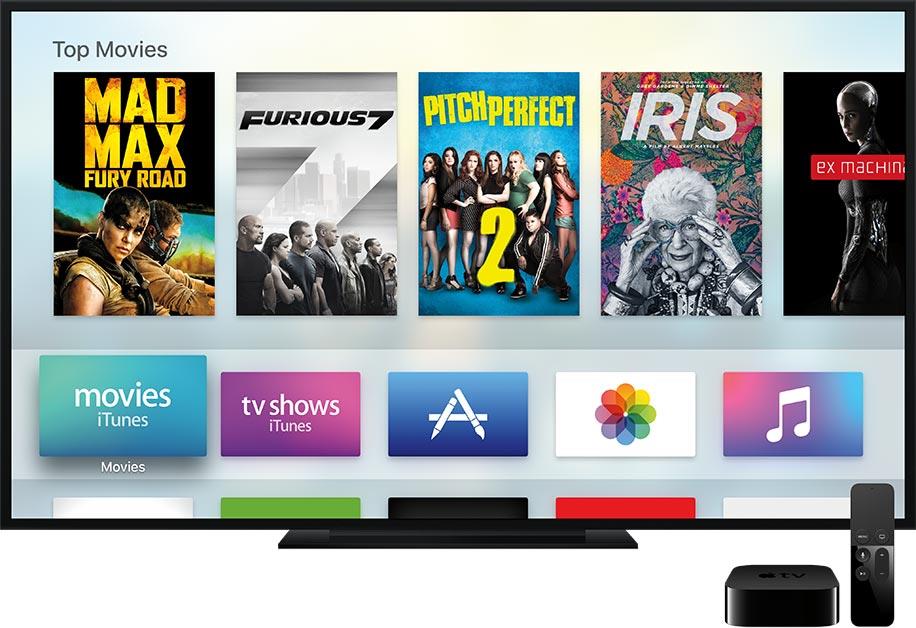 Apple TV is especially popular among cord-cutters because you can purchase entire seasons of show on iTunes. It also works seamlessly with iPhones, iPads, and Macs.
Blu-ray players – Blu-ray players with Internet connections let you stream Netflix, Hulu, Amazon Instant and other video services. There are some Samsung and Sony players that cost about the same as a Roku, making them a great value.
A strong home network
The more streaming you want to do, the better the network (and faster the connection) you need. With cable, you can have two or more TVs going and can be pretty confident they won't freeze up. That's not necessarily true when you're streaming, particularly if you have phones, computers, and other devices using the same network.
In our article "5 Tips to solve Netflix streaming problems," Crutchfield IT's Brent Pye recommends at least 10 megabits (Mb) per second for busy networks. Samsung recommends at least 20Mbps for 4K streaming.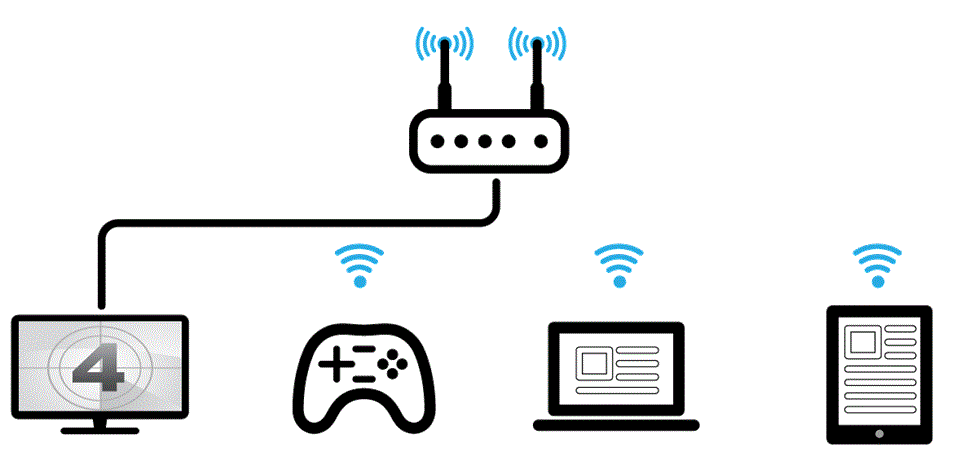 A wired Ethernet connection will give you the strongest, fastest, most reliable network connection and won't interfere with any other streams in your home
If you have trouble streaming video via Wi-Fi, a new router or Wi-Fi signal booster may be in order. Some routers let you put streaming video first in line for available bandwidth. For more information, read our Wireless router buying guide.
Conclusion
Now you have the info you need to decide whether or not cable cutting will work for you. If you have any questions about the gear discussed here, get in touch with a Crutchfield Advisor. And if you've got any tips or tricks for cutting the cord, leave those in comments.
Last updated 12/23/2019