CES 2017
Our team visits this year's Consumer Electronics Show
Heads up!
Welcome to this article from the Crutchfield archives. Have fun reading it, but be aware that the information may be outdated and links may be broken.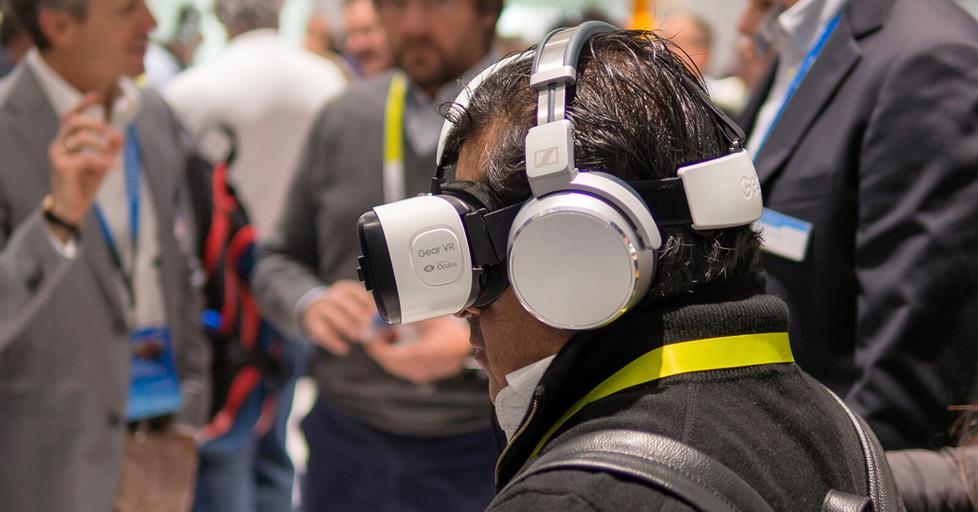 CES in Las Vegas is one of the most anticipated events in the consumer electronics industry, and every year we send our team to document the latest and greatest innovations in car and home A/V and more.
This year, Crutchfield fixture and superstar advisor, JR joined the team to give his take on the sights and sounds of this mammoth electronics show. It's safe to say he was the envy of his fellow enthusiasts here at Crutchfield.
Anticipation
Take off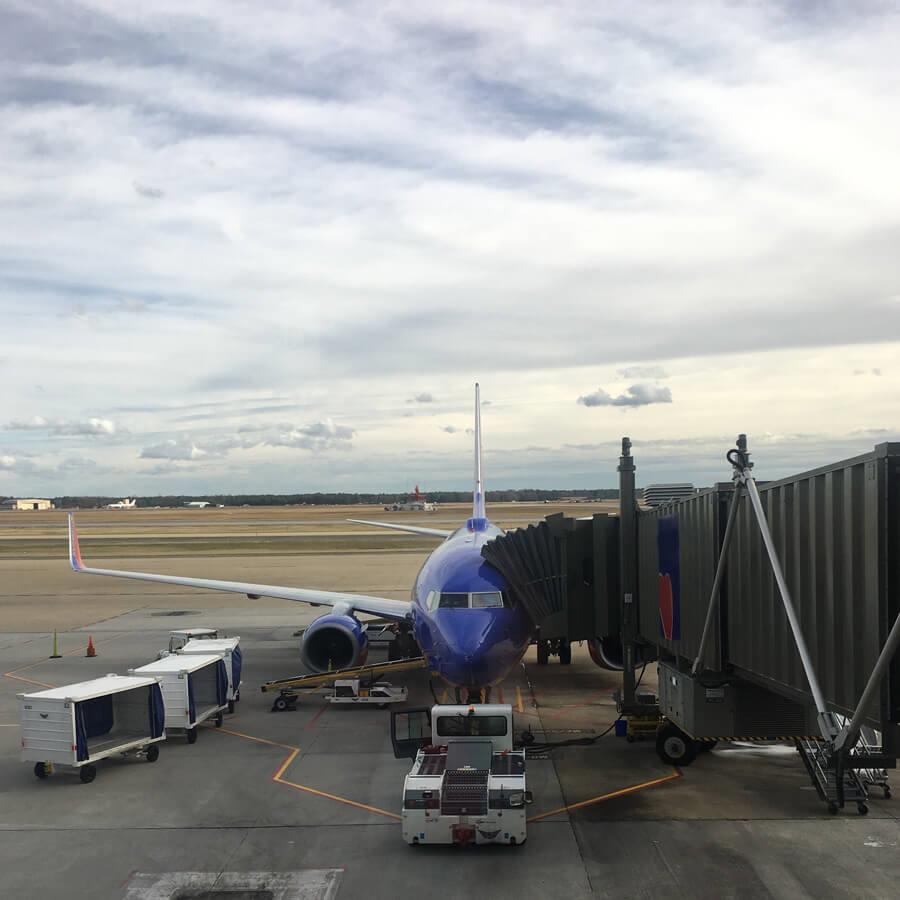 Boarding now! Vegas, here we come...
Arrival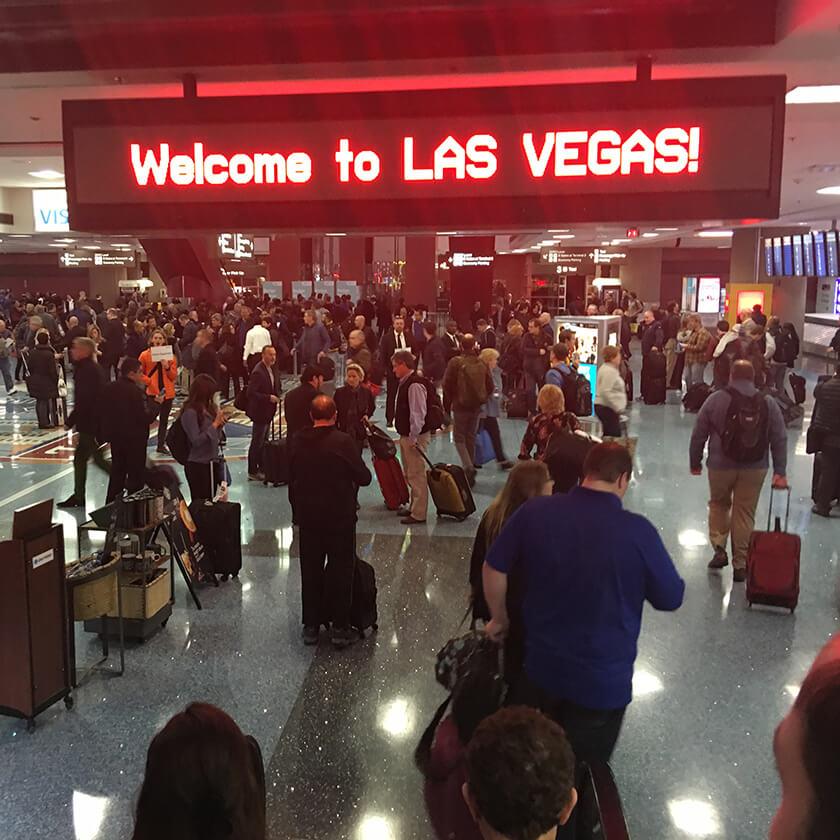 Long flight from Virginia, but lots of fun awaits. CES, see you soon!
Day 1
First stop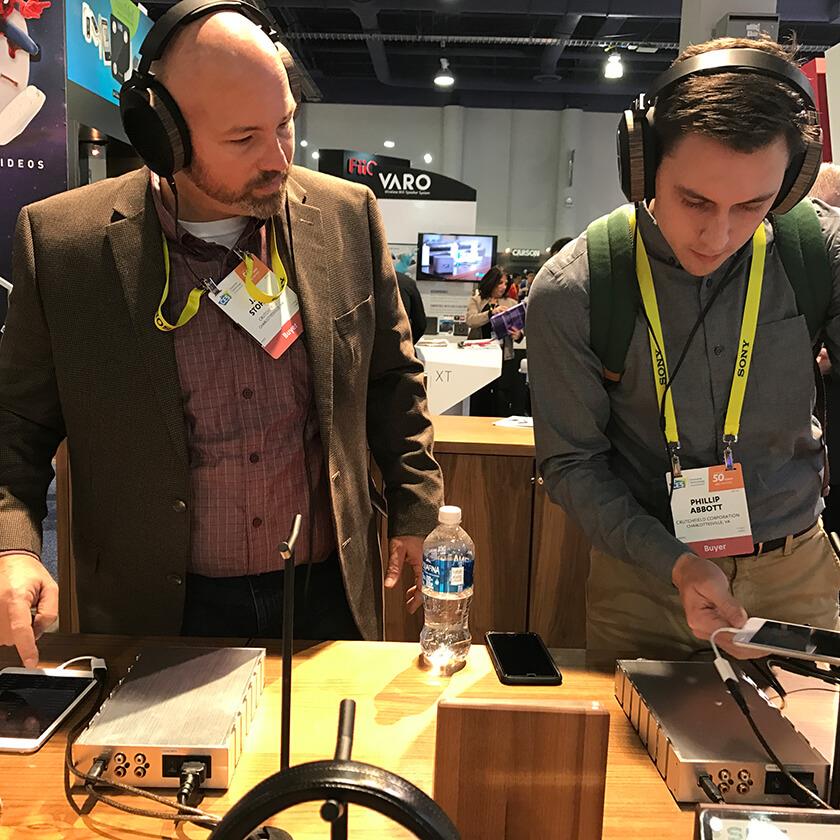 JR and Phillip, Crutchfield video producer, check out Audeze headphones at their first stop of the day.
Klipsch craftsmanship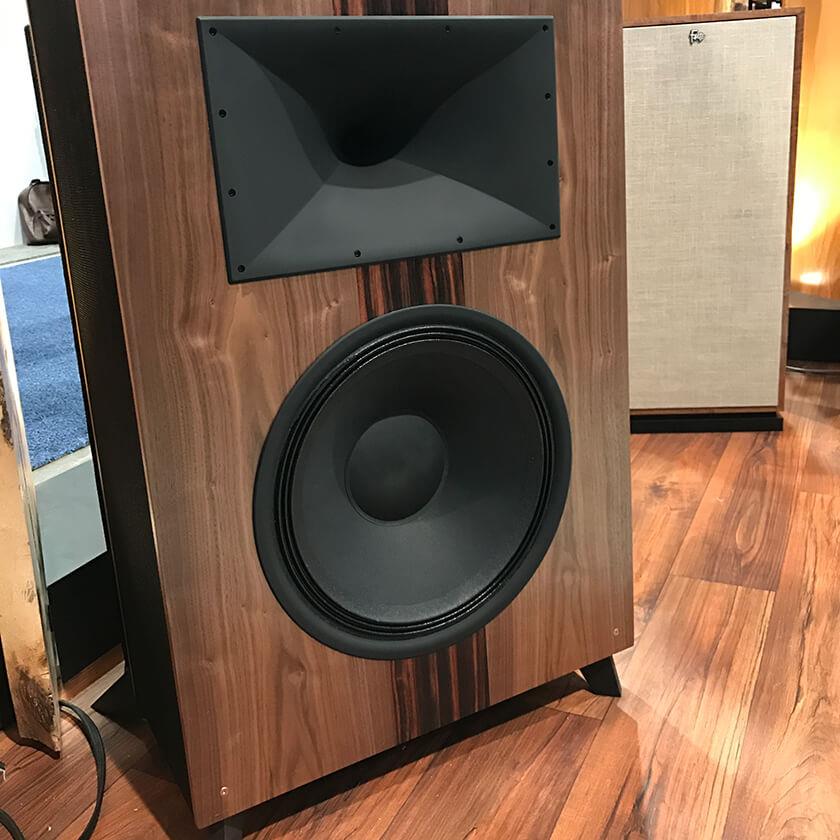 The team visited the Klipsch booth and got a peek at The Fifteens powered speakers. That's a 15" woofer and 1-3/4" horn-loaded tweeter, plus a built-in amp with a 192kHz/24-bit DAC. What a beauty!
Riding in style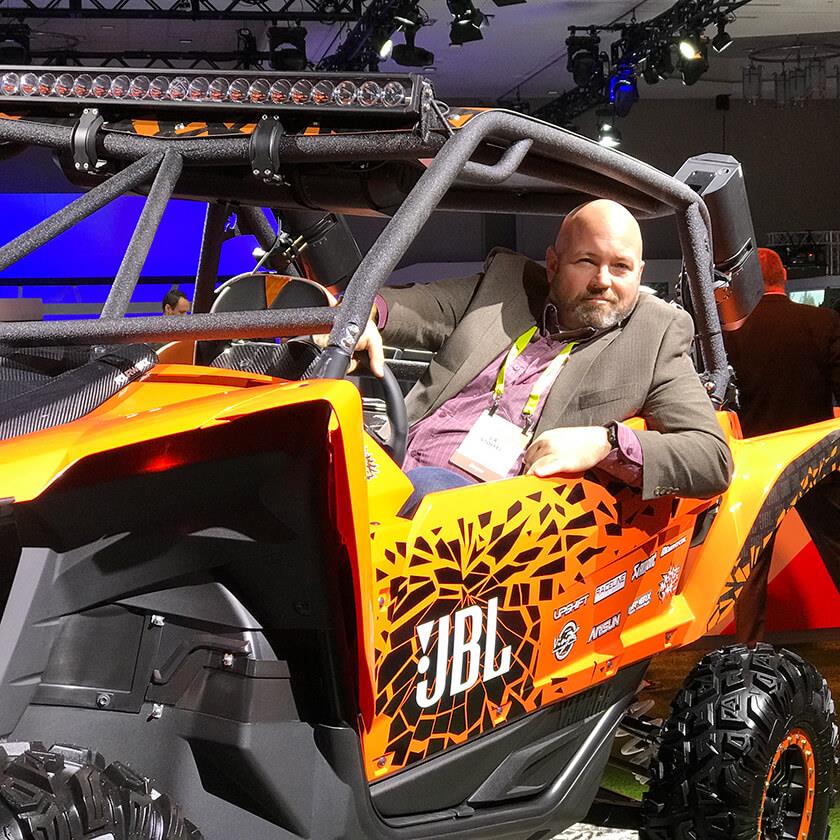 JR got comfy in JBL's souped-up ATV. That's some great sound in one sweet ride.
Super-sized drone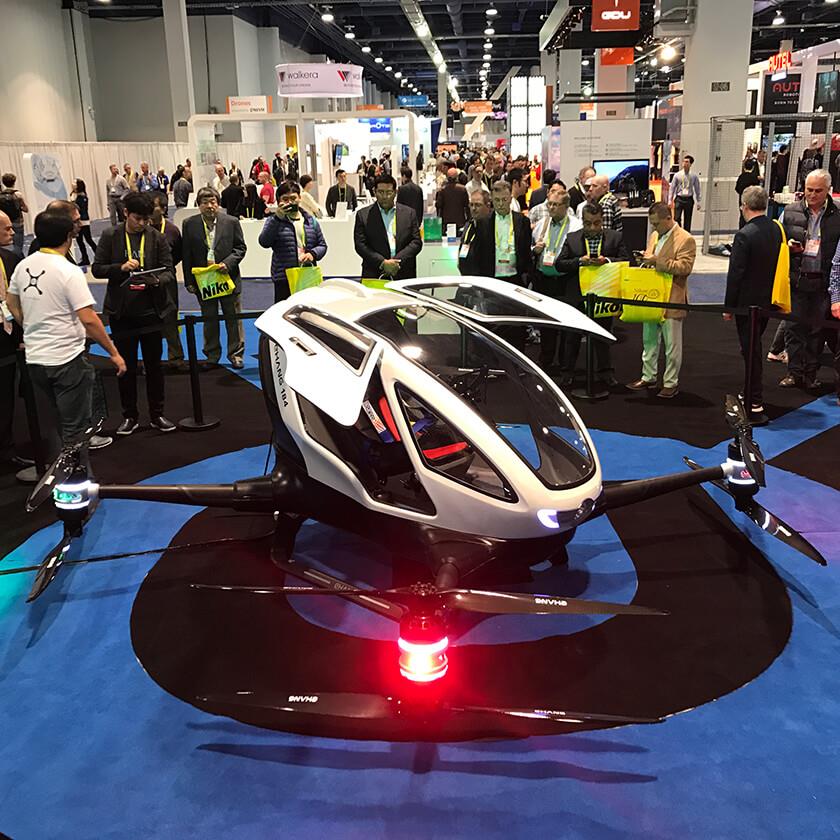 CES is the place to see incredible prototypes, and this man-sized drone, big enough to carry one passenger, was a highlight of the day.
A Yuneec view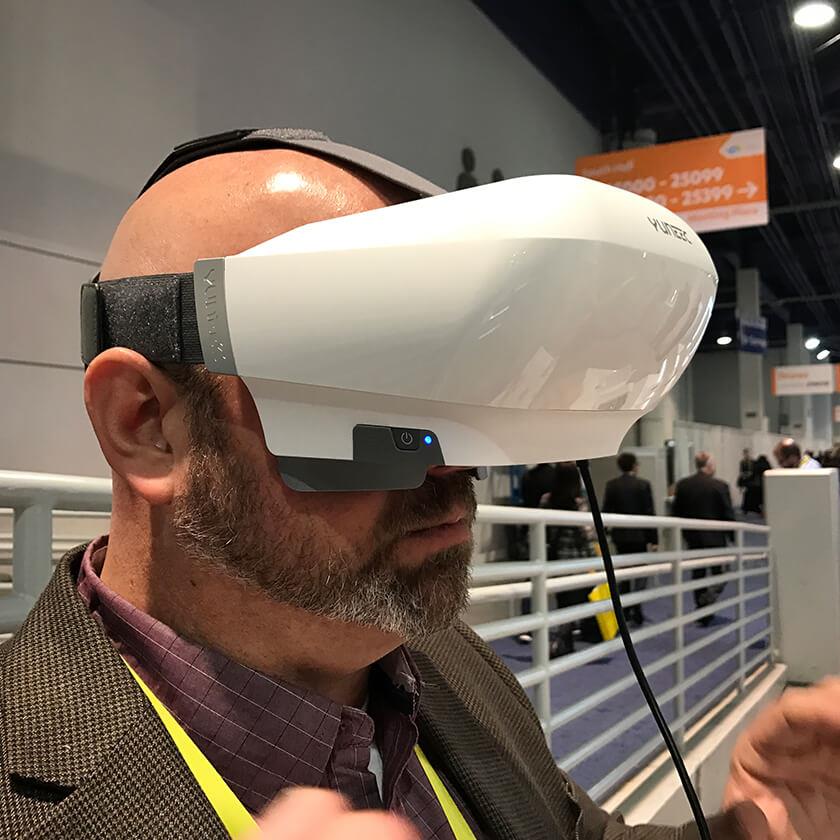 JR tried out Yuneec's SkyView headset which gives the user a drone's eye view for a more immersive flying experience.
What a day!
Day 2
So much to see...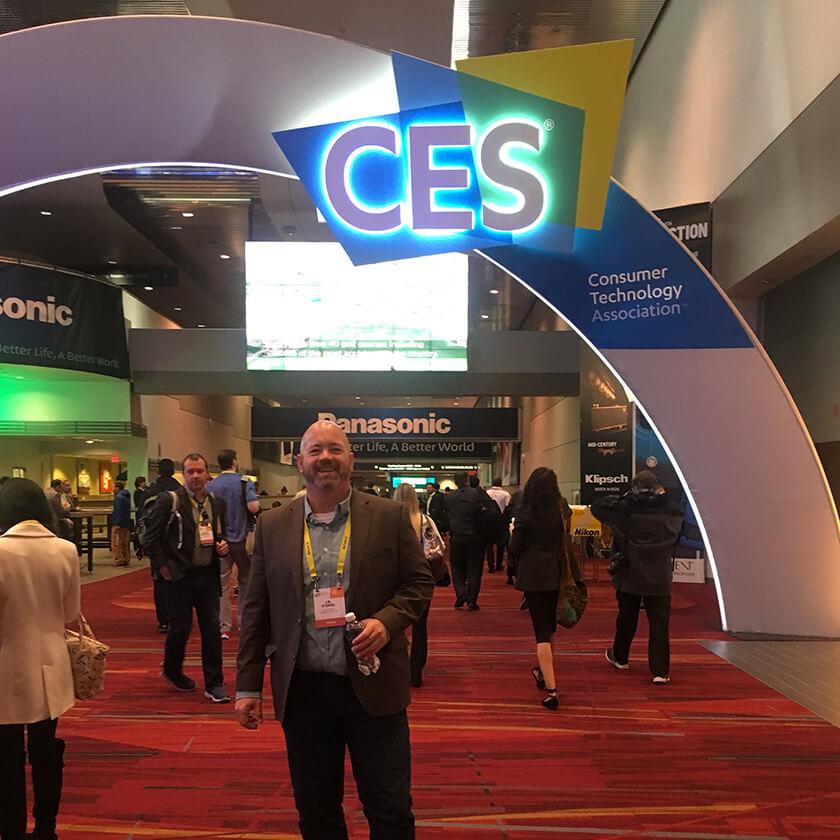 JR was up early for another big day of cool gear and innovations. This time, it was a whole lotta car audio and amazing concept vehicles.
Rockin' with Kenwood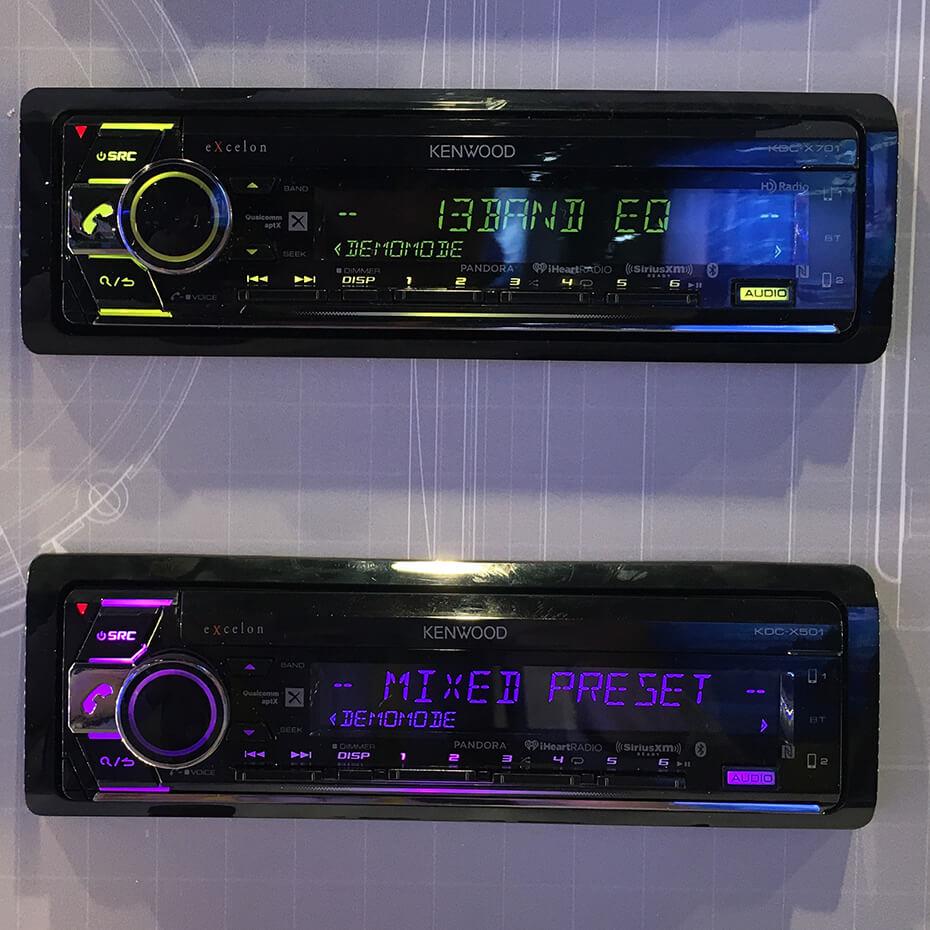 Driven by popular demand, Kenwood improved their 2" car stereos by enhancing the brightness of their displays. Pictured are their new KDC-X501 and KDC-X701 models. They made similar improvements on their upcoming 4" car stereos. Our team was also seriously impressed with the quality of Kenwood's next-gen car amps, speakers, and subs.
Next-level 3D printing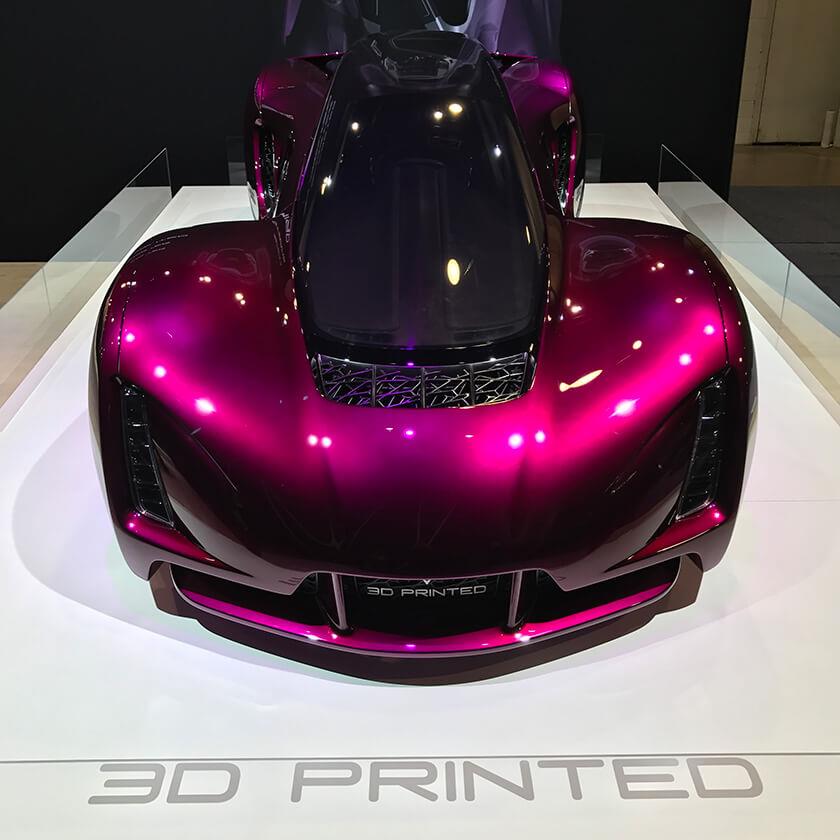 3D printers can create amazing things, but did you know that vehicles are one of them? This purple marvel was just one of the awesome concept cars our team got to see...
A Pioneer upgrade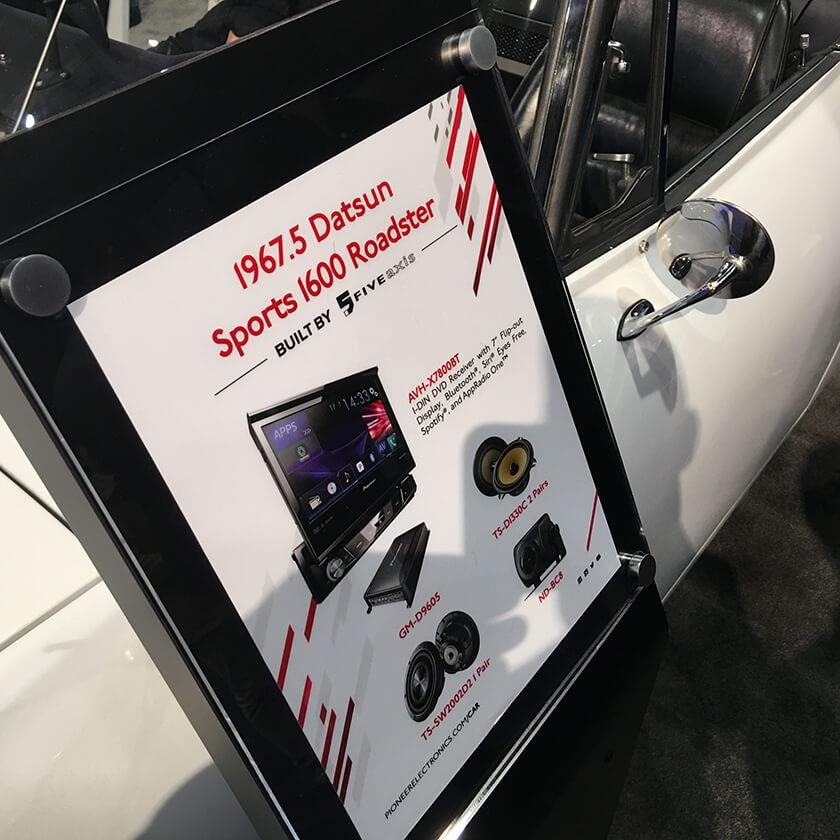 Pioneer upgraded the audio in a '67 Datsun and it sounded fantastic. If you want to bring that same magic to your own ride, use our Outfit My Car tool.
Bass fans, rejoice!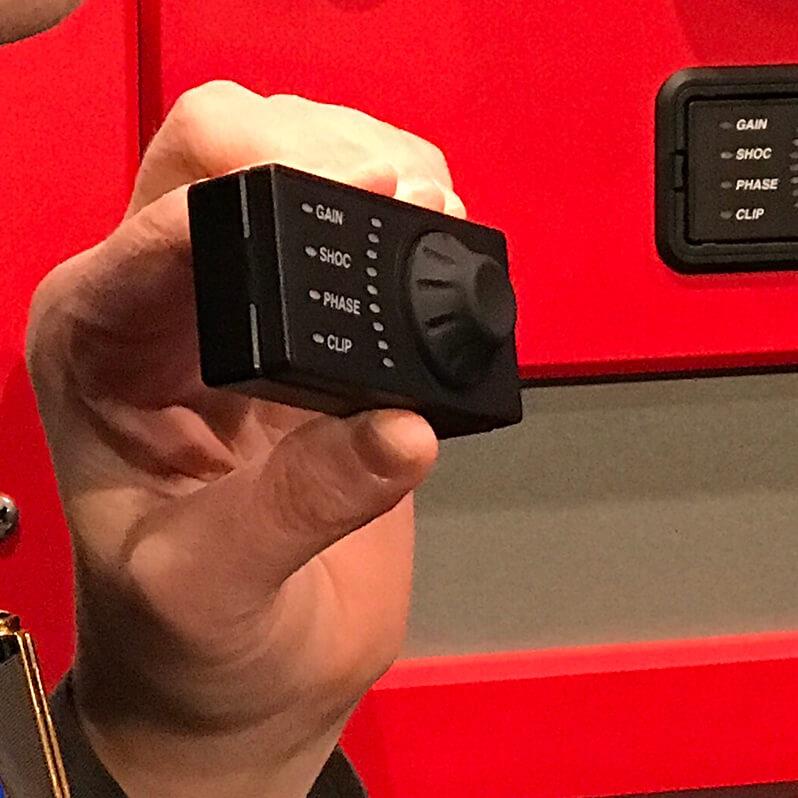 The team stopped by the Kicker booth to check out what's in store for this year, and there's some great news for bass freaks. Kicker showed off a wireless sub control knob for use with their new line of powerful KX Series car amplifiers, so you'll be able to manage your new bass conveniently.
Oh, hello...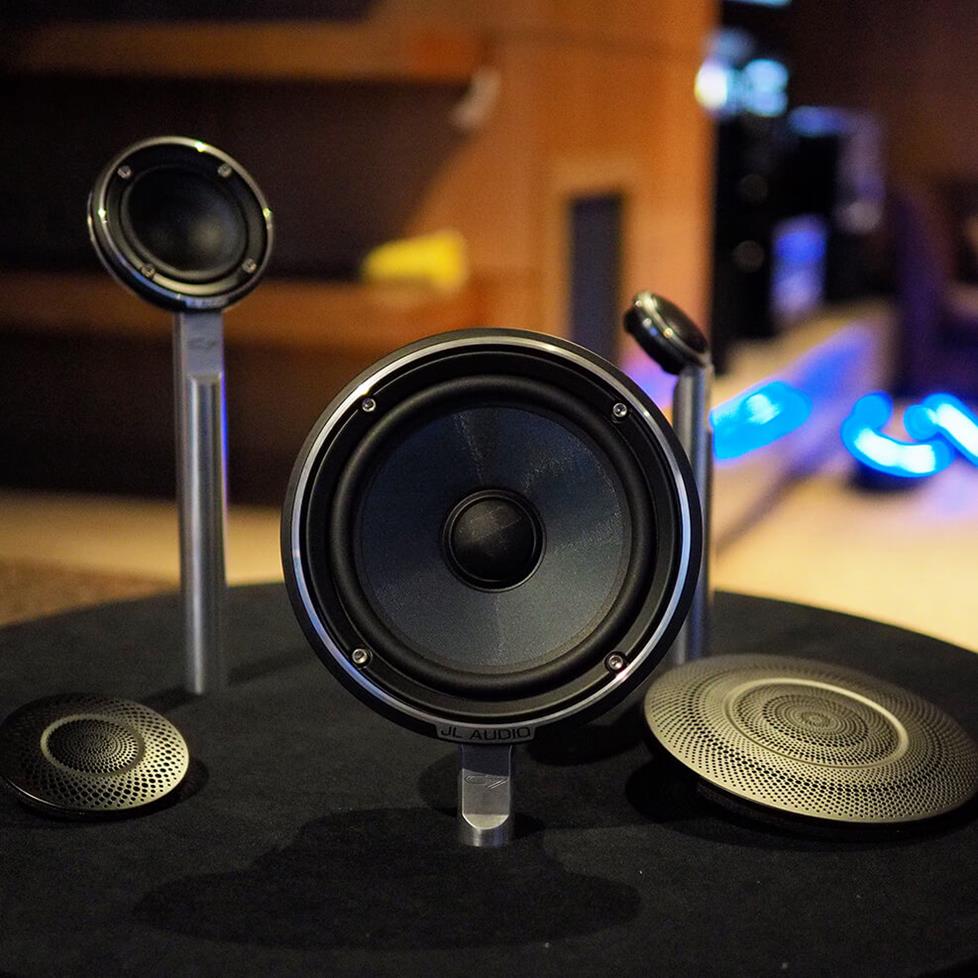 A visit to JL Audio's display served as a great reminder that their audio gear not only sounds fantastic, it's beautiful to boot. Keep an eye out for this premium C7 car component system in 2017.
It's real!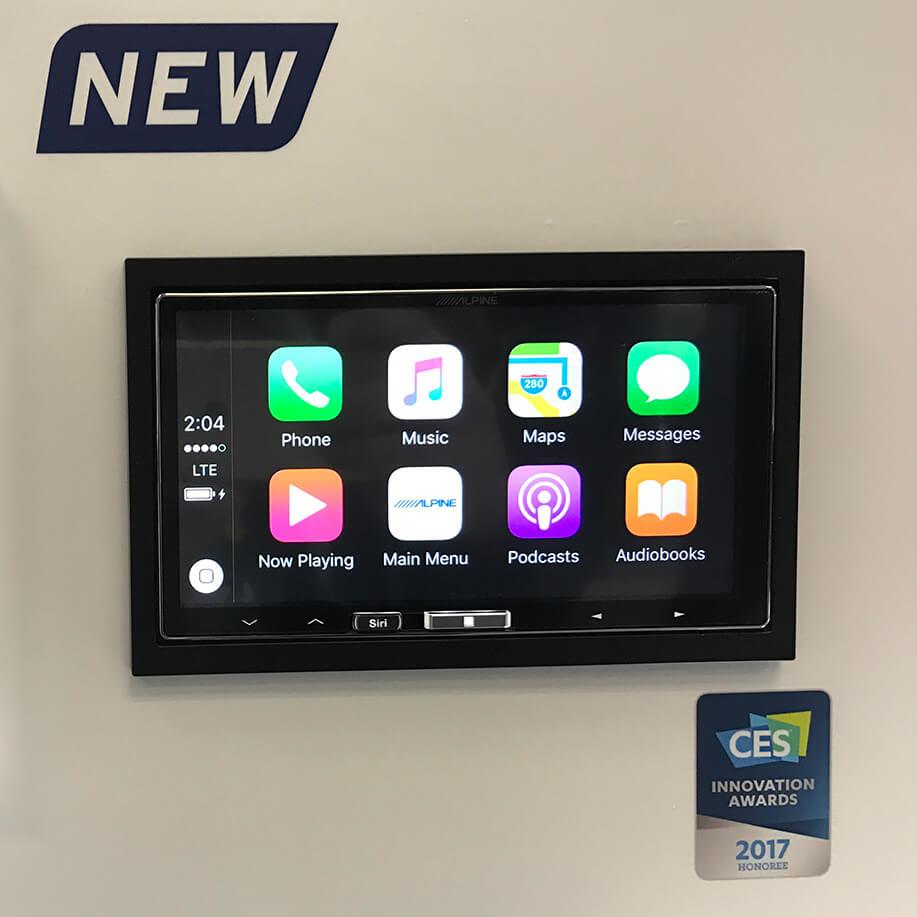 We heard a lot of rumors last year about the possibility of wireless Apple CarPlay™, but a visit to Alpine's booth confirmed that it will be available in their upcoming iLX-107 car stereo. If you're devoted iPhone® user, this may be the stereo for you!
Game of Gibsons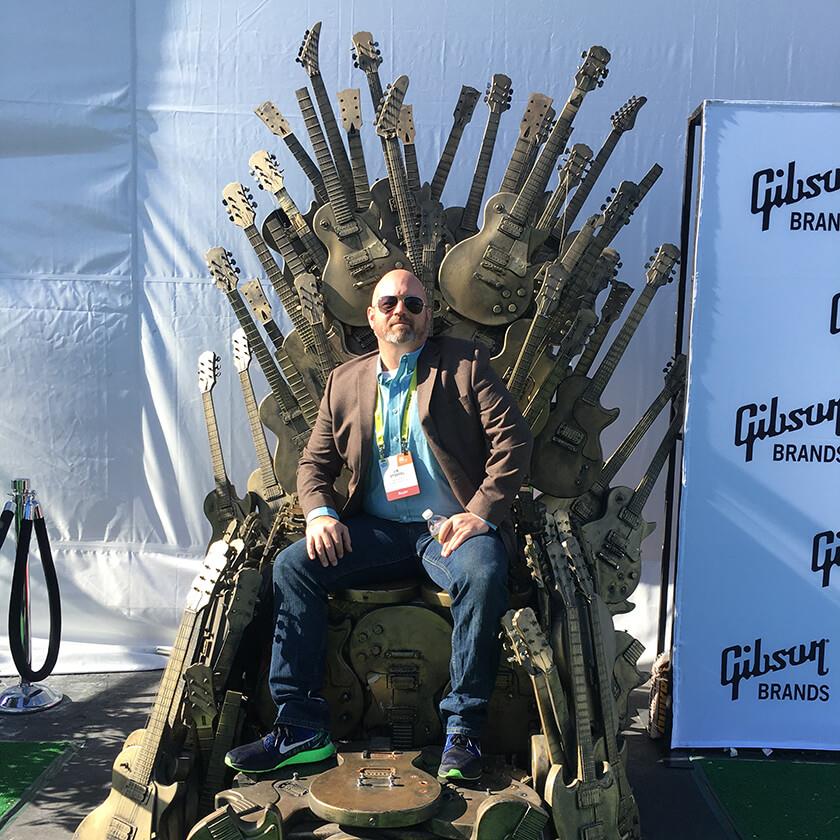 Now that's the way to end a long day at CES. On a throne of Gibson guitars.
Day 3
The casino commute
Sony surprises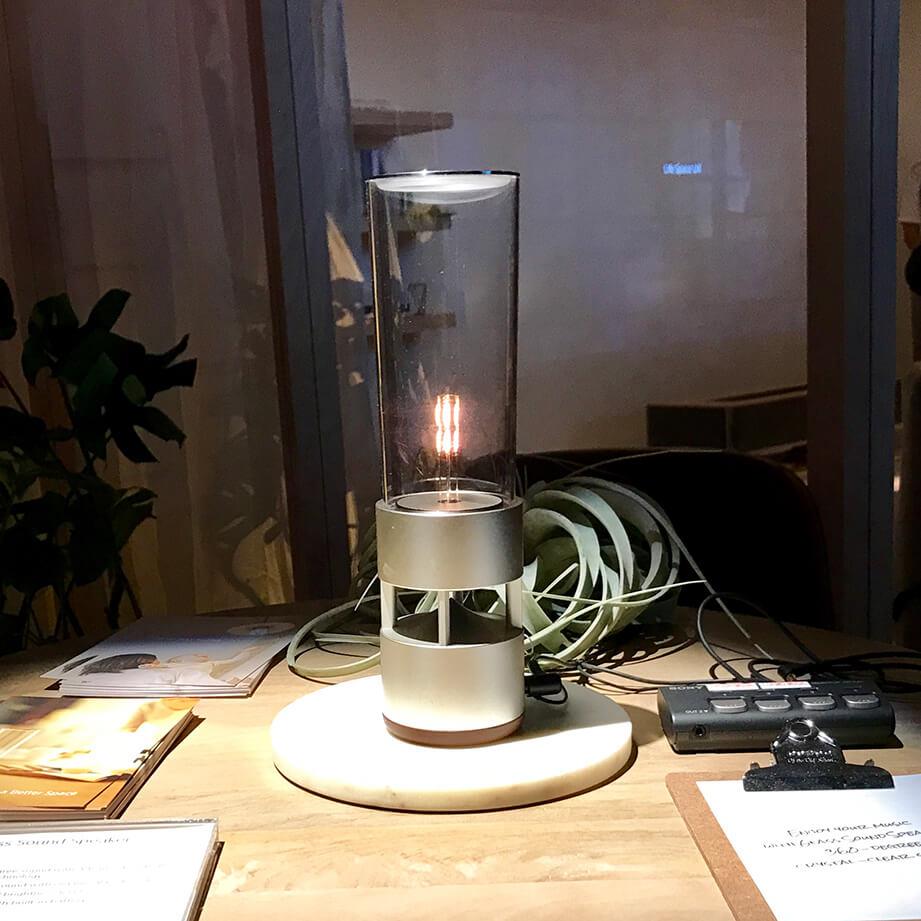 Sony does so much it's hard to know what they'll reveal, but you can always count on it being cool. Their LSPX-S1 glass speaker is the perfect example. It's a true marvel that'll blend nicely into the modern decor of your home or office.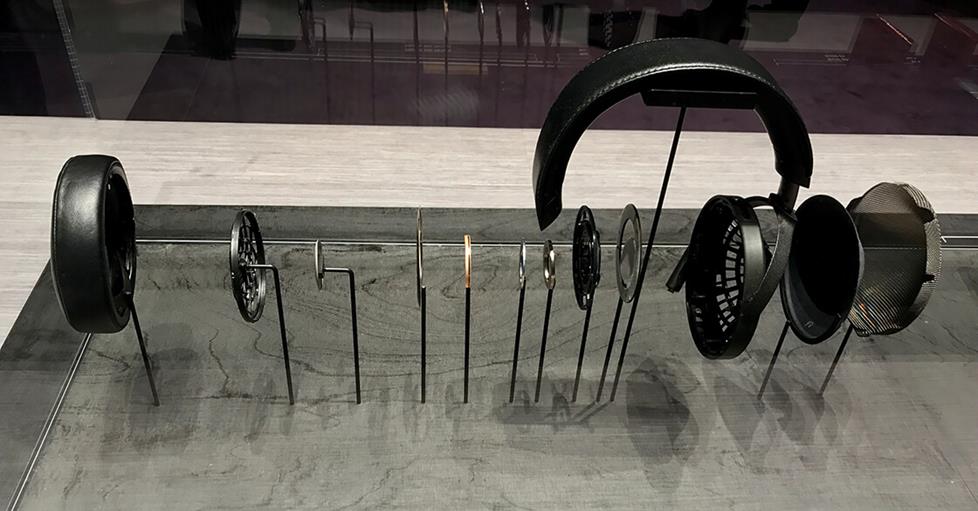 Prepare for the ultimate in headphone luxury. This exploded view of Sony's MDR-Z1R premium headphones shows off the serious quality built into their upcoming product line optimized for hi-res audio.
Samsung knows color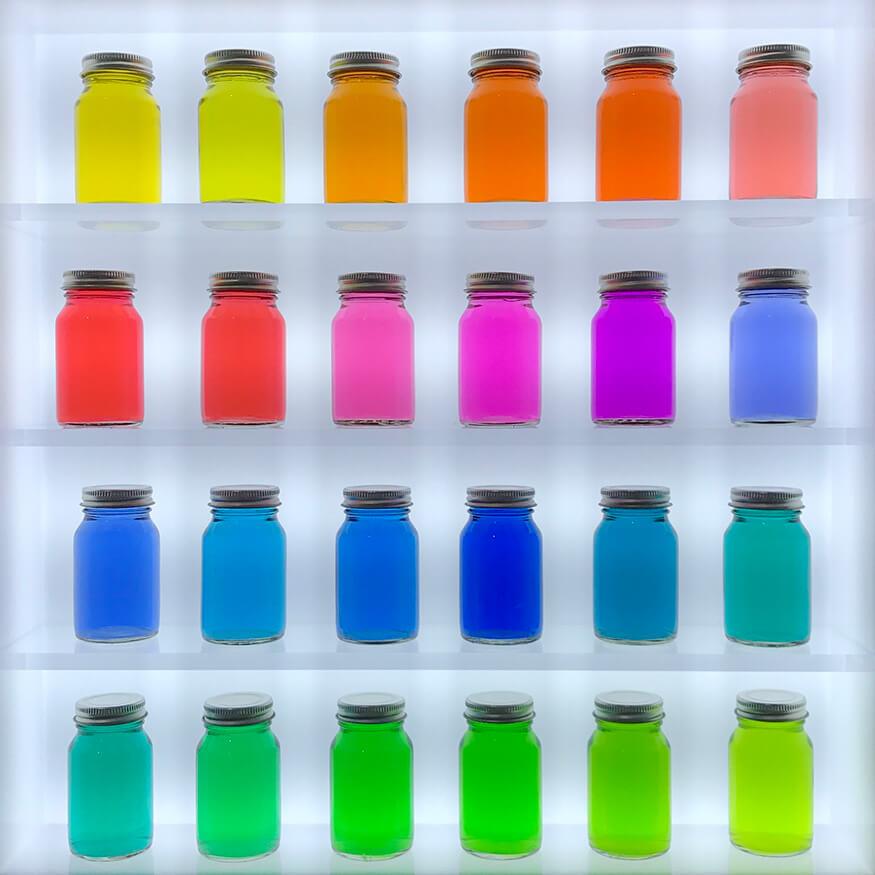 Our team made sure to get a photo of this striking display from Samsung. It's a simple yet telling expression of their commitment to color, which you'll see in this year's rollout of their QLED TVs.
Behold...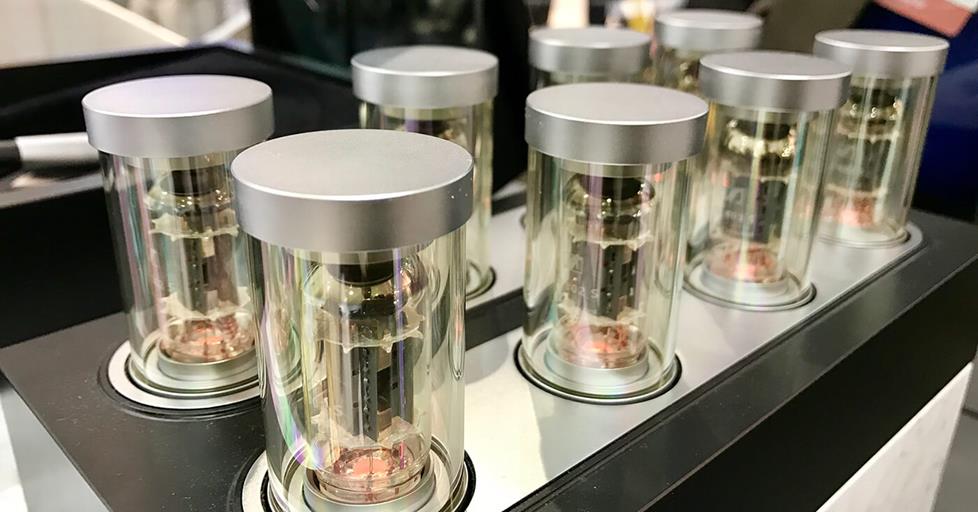 The team got a peek at Sennheiser's glorious HE 1 system which includes their flagship headphones and this beautiful amplifier. Totally tubular.
Ending on a "hi" note
Want to see more?
Check out more of JR's CES discoveries on Instagram, Facebook, or Twitter. For deeper dives into the technology you can look forward to seeing in the coming year, check out our videos and articles later in the month.