CES 2019
Crutchfield reports on 2019's hottest tech
Heads up!
Welcome to this article from the Crutchfield archives. Have fun reading it, but be aware that the information may be outdated and links may be broken.
Las Vegas's Consumer Electronics Show is one of the most anticipated events in our industry. Innovators and enthusiasts gather from all over the world to get hands-on with the latest and upcoming tech. Are we there too? You betcha.
Our team traveled from Crutchfield HQ in Virginia to join the fun and give you a preview of 2019's coolest gear. Check out these highlights from JR so far...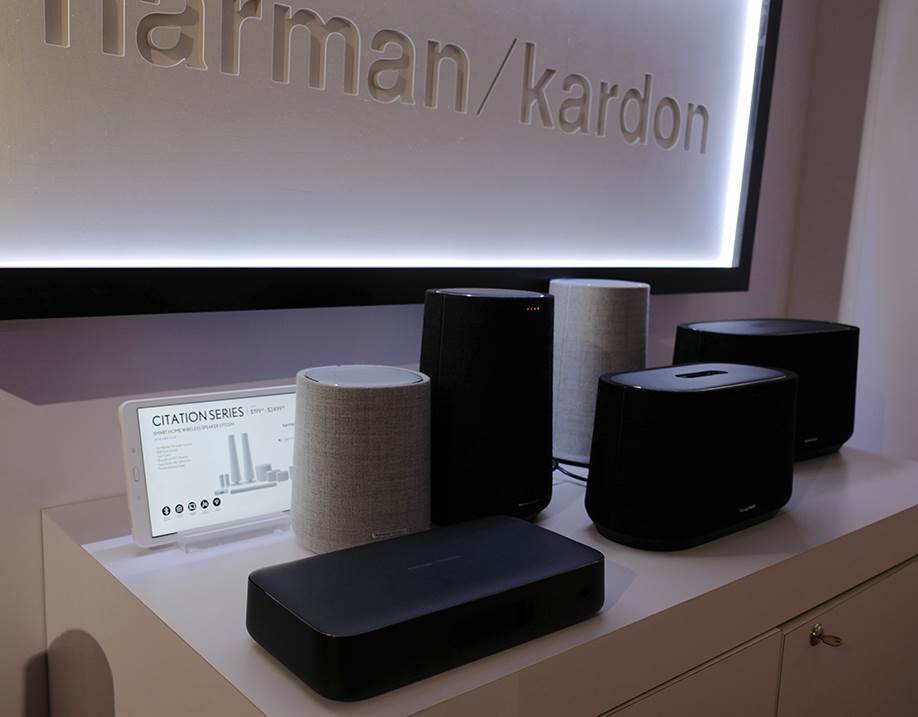 A visit to the Harman booth
Our friends at Harman, JBL, and Infinity gave JR a preview of some of their most exciting gear this year. Here's JR, broacasting live on Facebook, to tell you about all the CES sights and sounds.
Some highlights include new (and retro) gear for just about every occasion: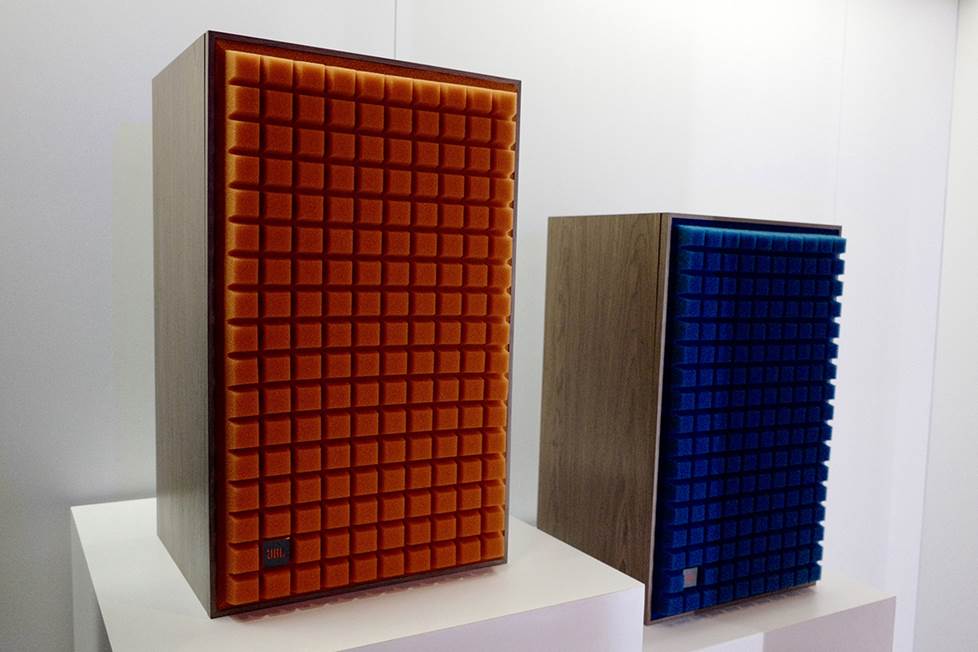 JBL Synthesis L100 Classic bookshelf speaker
For the design-conscious listener, JBL updates a total classic: the L100 loudspeaker, originally released in 1970. This 3-way speaker is back for 2019 with a wood veneer enclosure and your choice of an orange, blue, or black Quadrex foam grille.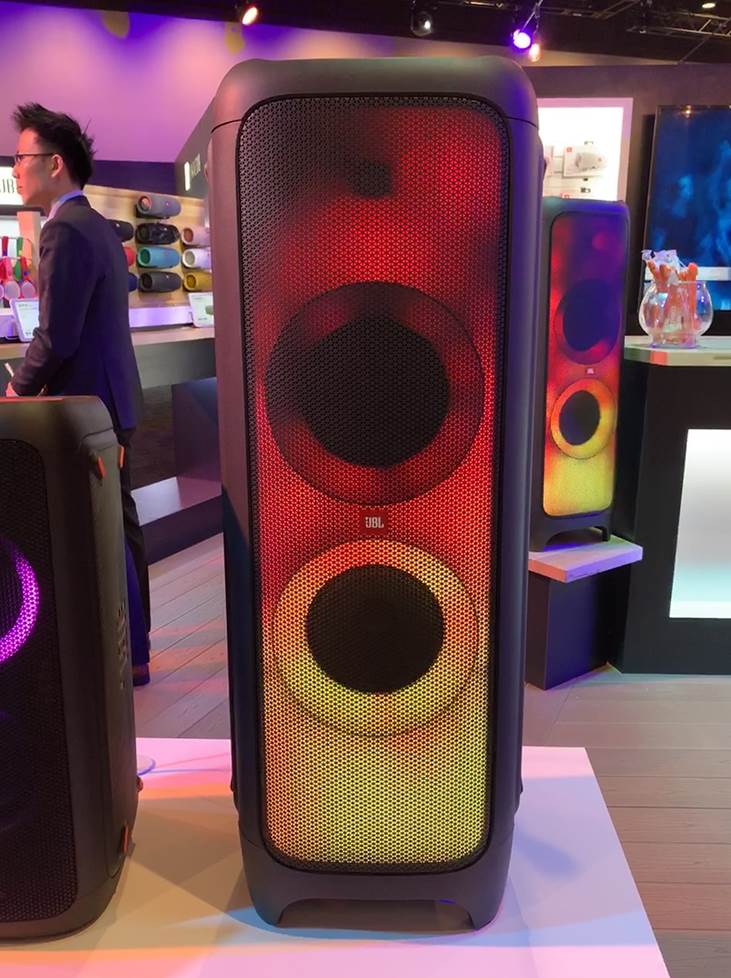 JBL PartyBox speakers
When it comes to partying, JBL's not messing around. This speaker series not only delivers your music with serious volume, it gives you plenty of entertainment options like a karaoke feature and an input for your guitar. Plus, some pretty rad grille illumination options.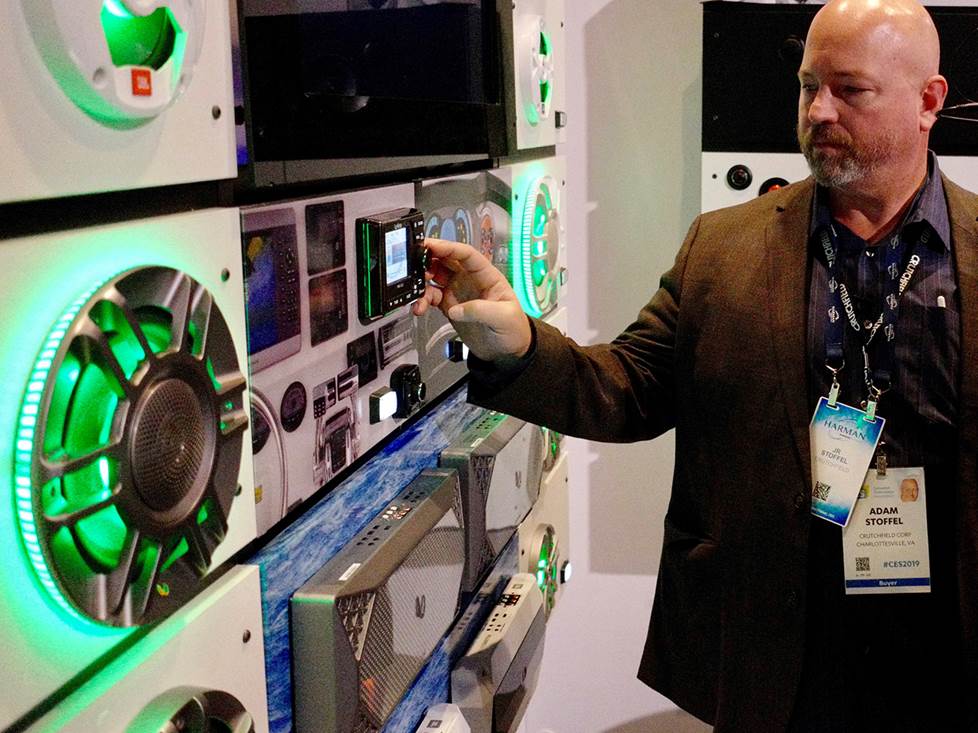 Infinity marine audio
Infinity has consistently brought quality to the realm of marine audio with an awesome selection of digital media receivers, speakers, and amps. They're back with more power, more lighting options, and some super-sweet speaker grille designs.
Harman Kardon's powerful Citation Series smart speakers
Haven't made the leap to a smart speaker system for your home yet? Harman Kardon's Citation Series gives you their legendary sound, plus some very cool convenience features like touchscreen control and customizable source presets.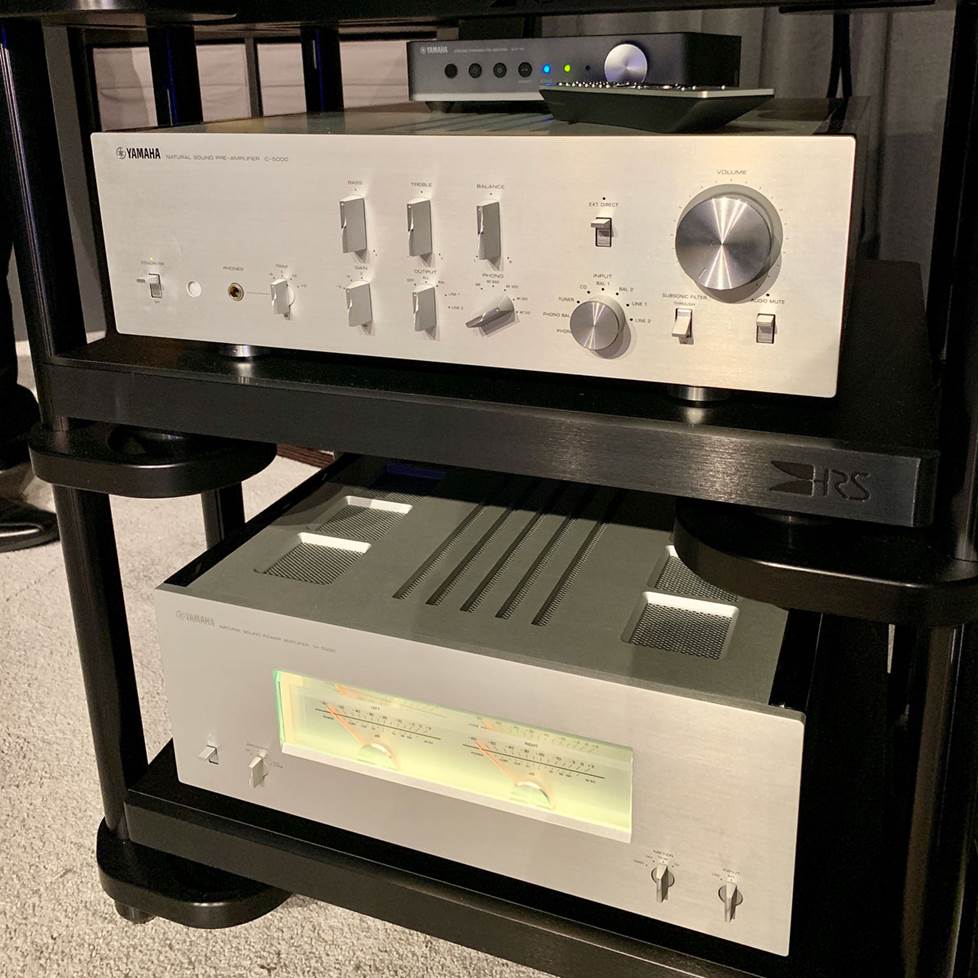 Yamaha's elegant 5000 Series
JR has been doing a tremendous job of making all of us back at Crutchfield totally jealous. Take, for instance, his visit to the Yamaha suite, where he enjoyed a listening session with their flagship 5000 Series components: the GT-5000 belt-driven turntable, the C-5000 preamp, the M-5000 power amplifier, and a pair of NS-5000 speakers.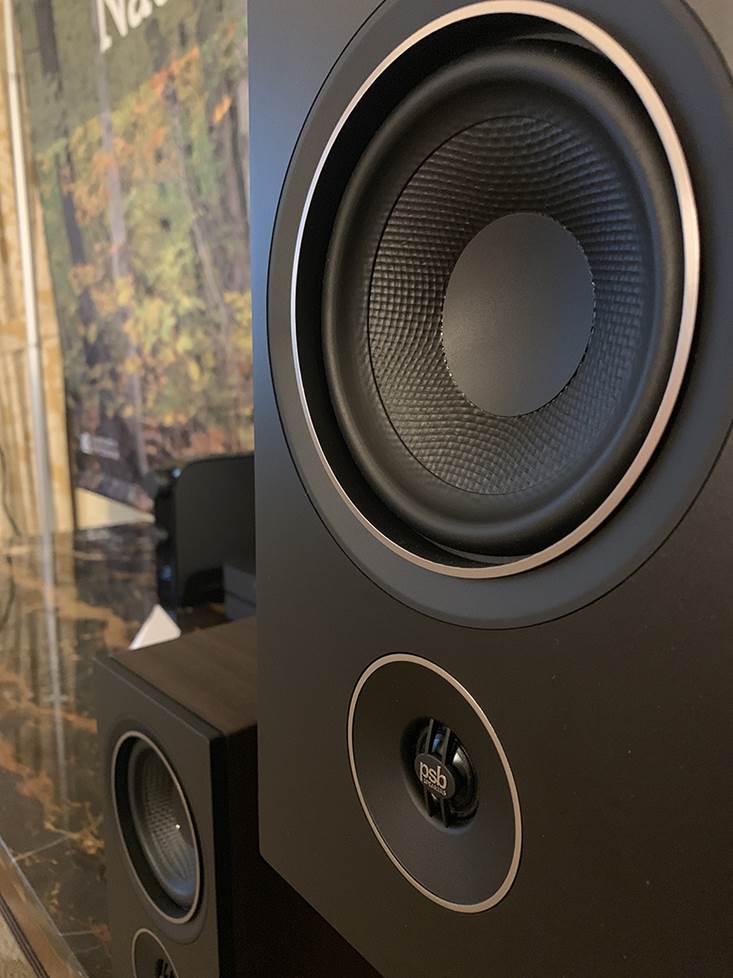 The natural sound of PSB's Alpha P5 bookshelf speakers
According to PSB, these flagship speakers were tuned in the state-of-the-art anechoic chamber of their Canadian research facilities — truly an audiophile's paradise. The perfectly flat frequency response of these bookshelf speakers brings natural detail out of your music.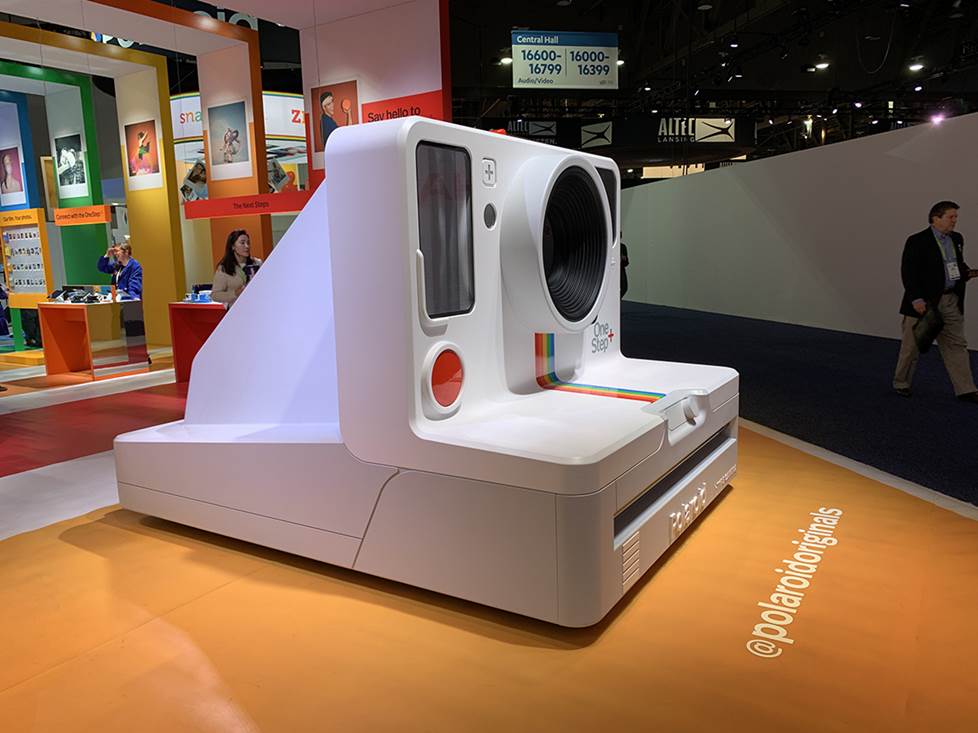 Polaroid's big picture
So much of the fun of CES is the spectacle, and Polaroid didn't hold back. If a picture is worth a thousand words, how much is a gigantic picture worth?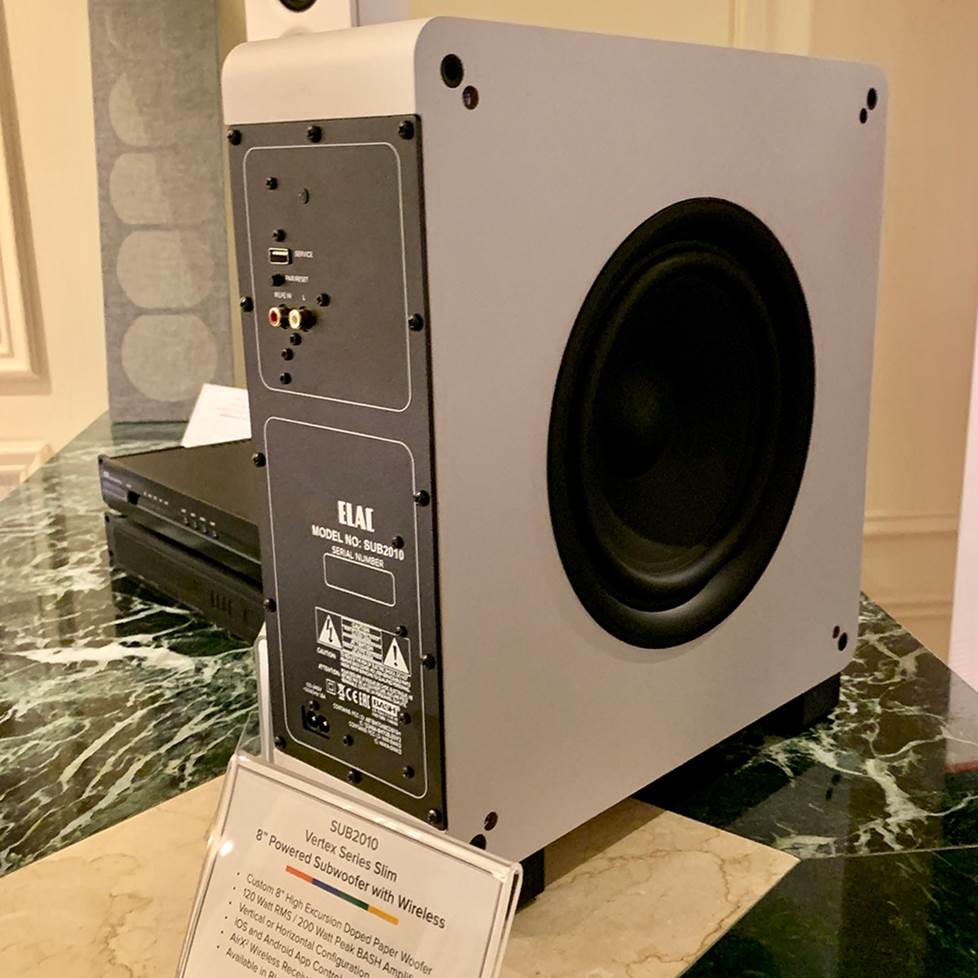 ELAC's slim subwoofer approach
It's always fun to visit ELAC, and their new Vertex Series Slim powered sub really caught our team's eye. It can be configured for use vertically or horizontally (and it's wireless), making it a convenient addition to a home system in need of some oomph. Maybe ELAC was inspired by JR's recent "slimming" of their Adante AS-61 speaker.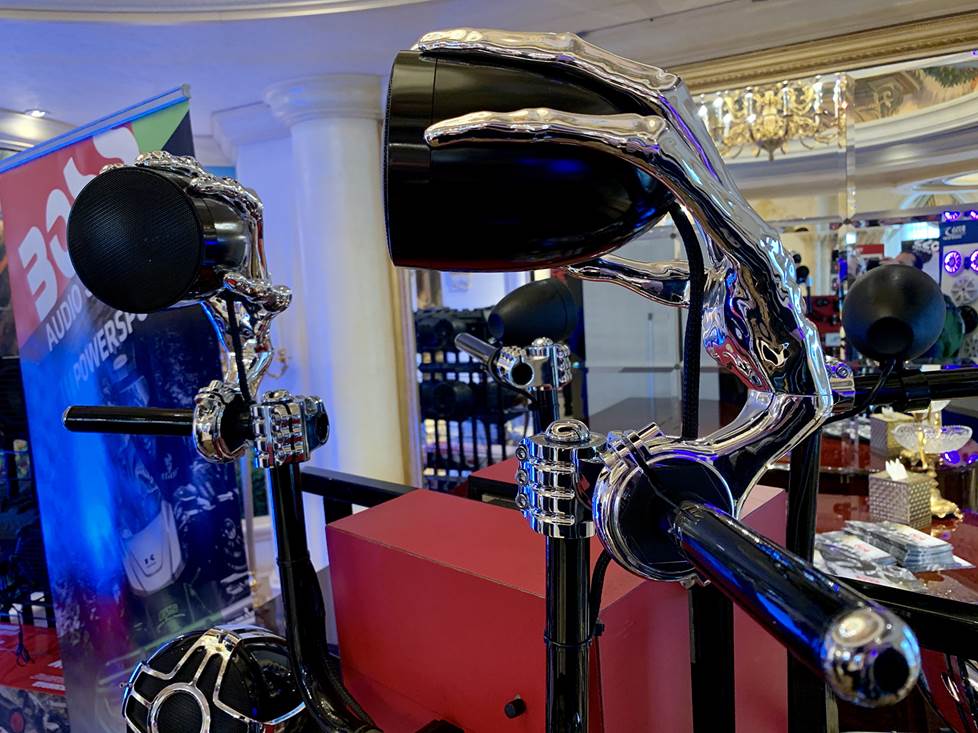 Boss Audio does motorcycle speakers like no one else
We have plenty of options to upgrade the audio on your motorcycle, but if you really want to rock the open road... and terrify small children, you'll want these Phantom handlebar speakers from Boss.
If there's space, Kicker will find a way to add a speaker (or two)
In case you hadn't heard, the 2019 GMC Sierra gives you the option of a "MultiPro" tailgate that can be configured six different ways — perfect for well... tailgating. Kicker, of course, hasn't missed the opportunity to integrate an audio system into this new feature and make your new Sierra the ultimate party machine.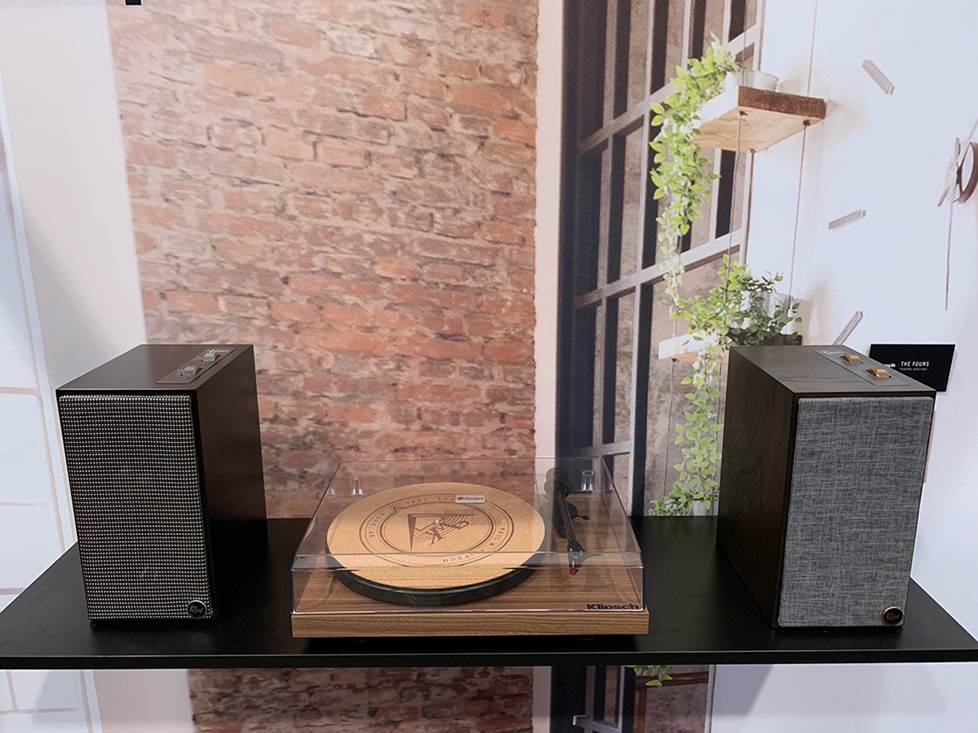 Meet Klipsch's versatile Fours
Jonesing for Klipsch quality audio in a smaller, stylish package? The Fours powered speakers have it all, especially when it comes to inputs — you'll find an integrated phono pre-amp, Bluetooth®, digital optical, analog RCA, and USB inputs. Look for them in fall of 2019.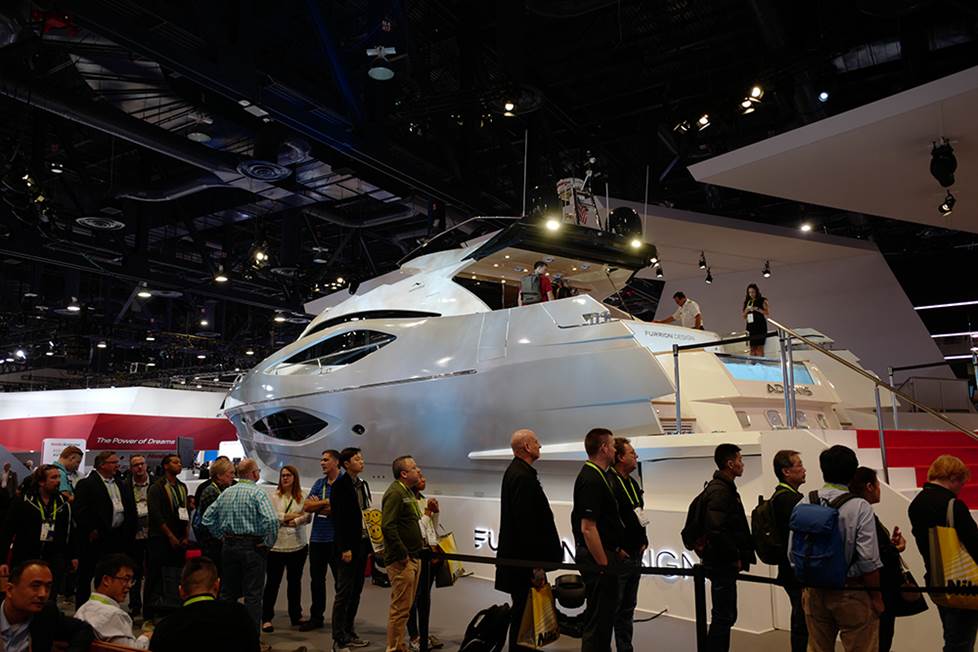 Get on the boat!
Sometimes, when you're spending all day playing with cool gear, you need to take a break and just chill on a yacht. And that's exactly what JR and our team did, while listening to an extravagant marine audio system.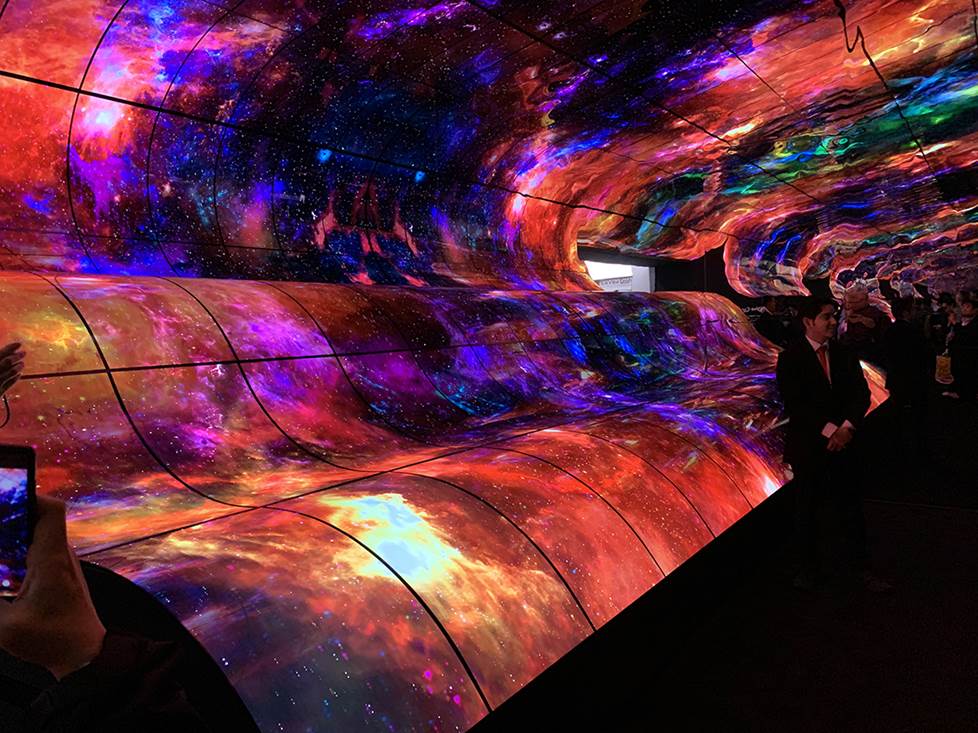 The magic of LG's curved OLED displays
LG has continued to innovate with their OLED displays, and this year, they had our team literally seeing stars. You can look forward to incredible colors, detail, and brightness in this year's TVs, but now that this level of quality has become flexible, prepare for more impactful commercial displays, concert experiences, museum exhibits, and more.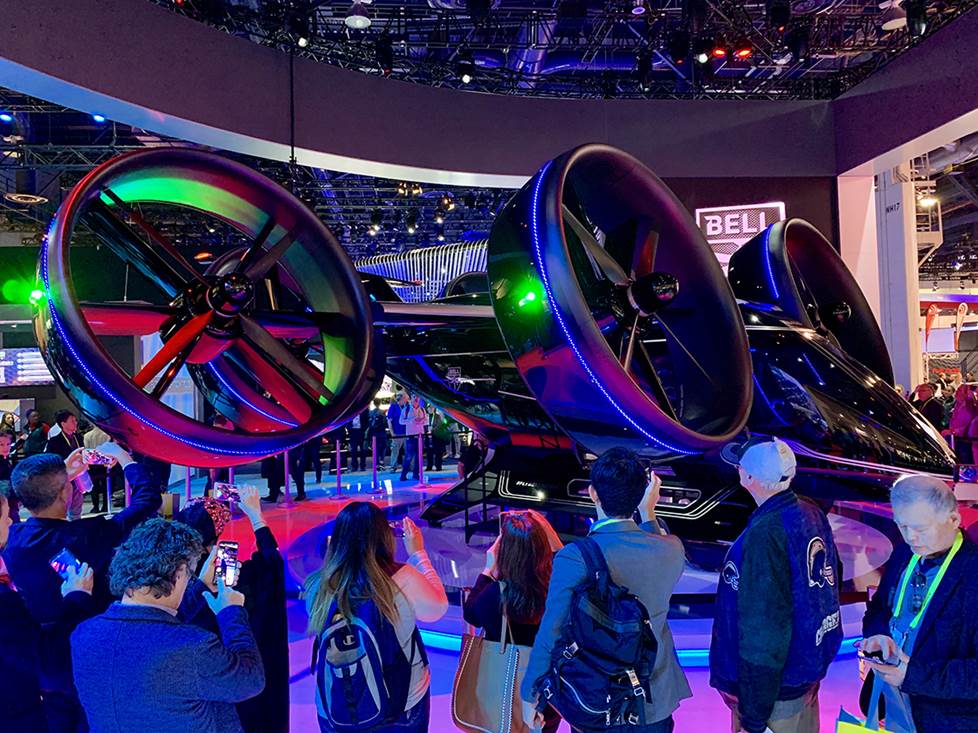 Would you take a flying taxi drone?
It's not CES without drones, and Bell has big plans for the self-flying format. While the passenger vehicle pictured above is a prototype, their hydro-electric powered Nexus may eventually be the taxi you call to get to the airport in five minutes, instead of forty-five.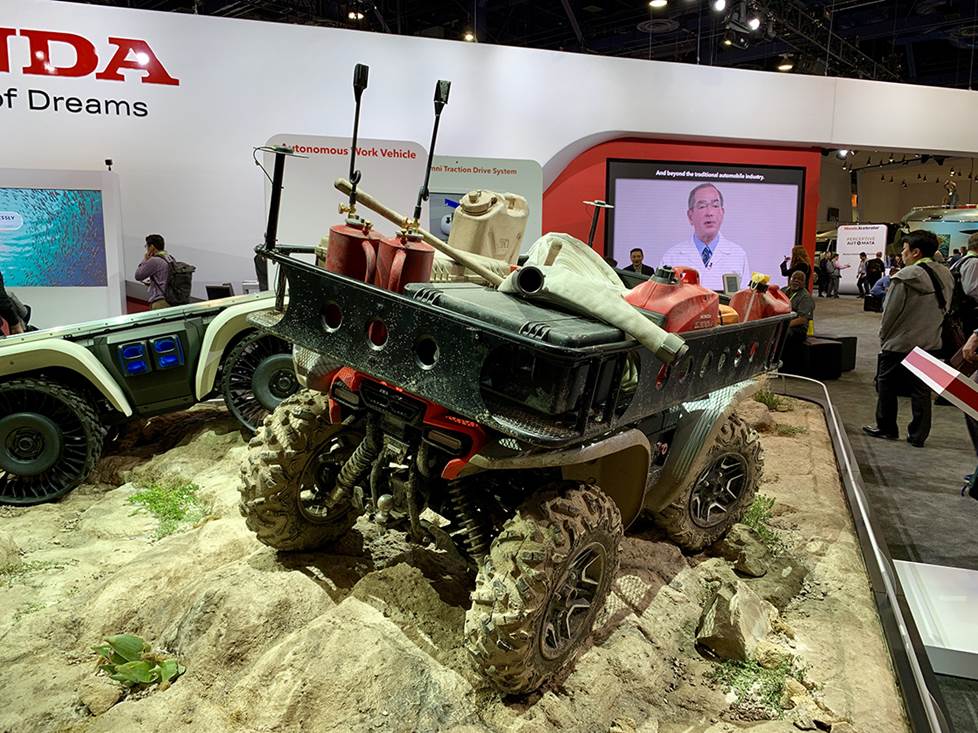 If the idea of hopping into a helicopter with no human pilot makes your stomach lurch, autonomous work vehicles provide a less stressful glimpse of the future. Instead of hauling those bags of mulch yourself, why not let a four-wheeled friend do it? Meet Honda's mule for the 21st Century.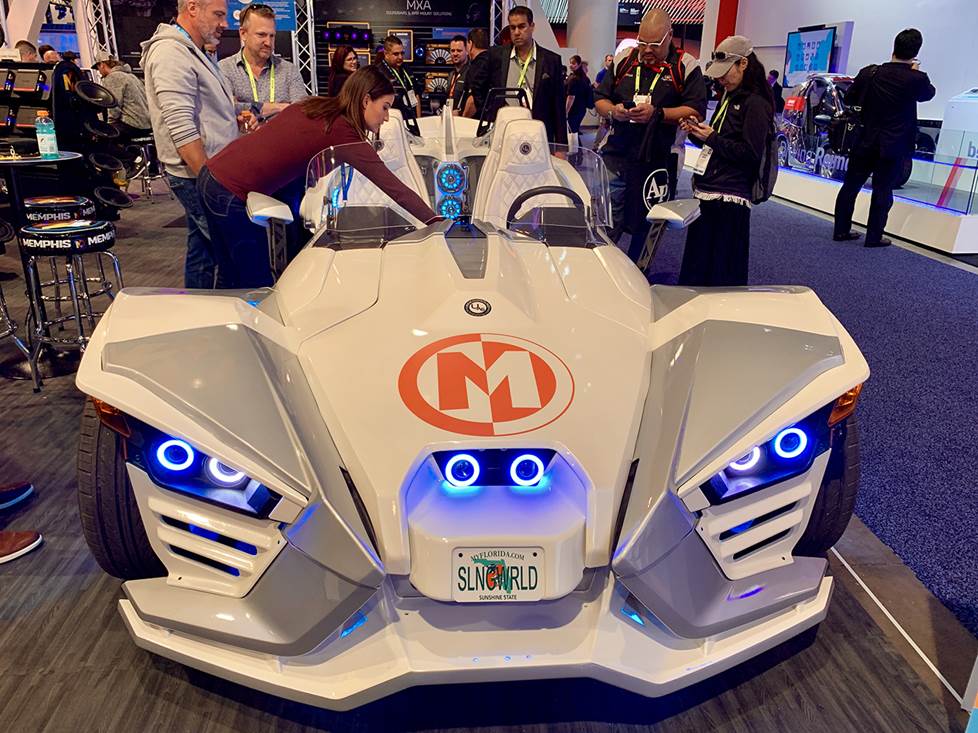 Memphis Audio and a lot more car audio goodies
If there's a cool car at CES, our team will find it. JR found this Polaris Slingshot at the Memphis Audio booth as well as their full lineup of new audio gear. Get the scoop on all the car audio vendors JR visited during his time at the Las Vegas Convention Center's famous North Hall.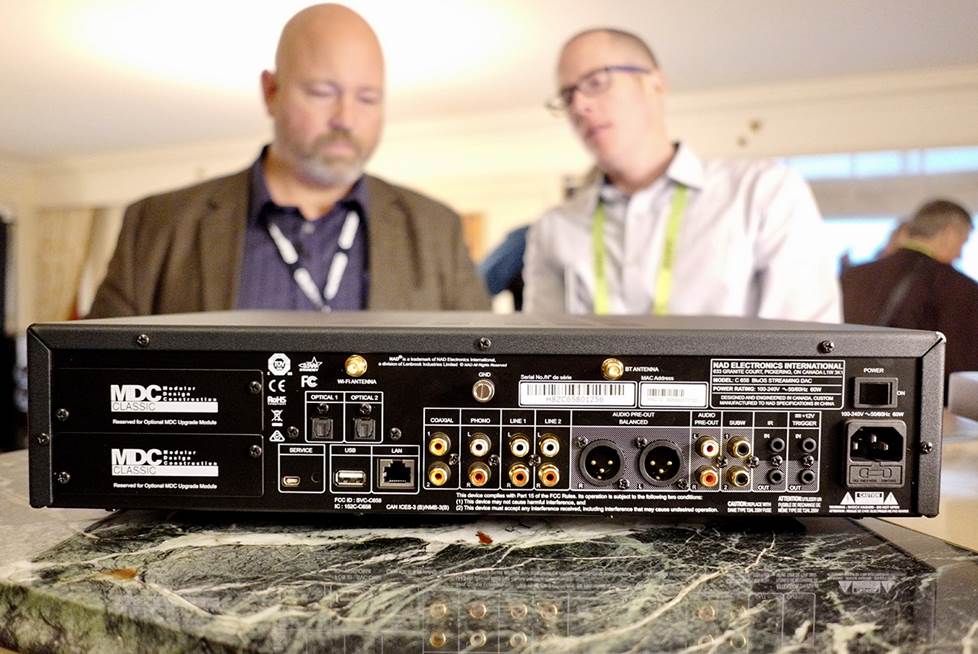 Don't miss our updates on social media
Check out more of JR's CES discoveries on Facebook, Instagram, and Twitter. For deeper dives into the tech of 2019, check out our videos and articles later in the month.