CES 2020
Crutchfield reports on 2020's latest tech
Heads up!
Welcome to this article from the Crutchfield archives. Have fun reading it, but be aware that the information may be outdated and links may be broken.
CES in Las Vegas is one of the most anticipated events in our industry. Innovators and enthusiasts gather from all over the world to get hands-on with the latest and upcoming tech.
Our team traveled from Crutchfield HQ in Virginia to join the fun and give you a preview of 2020's coolest gear. Check out these highlights from JR so far and keep an eye out for future updates!
A visit to the Harman CES booth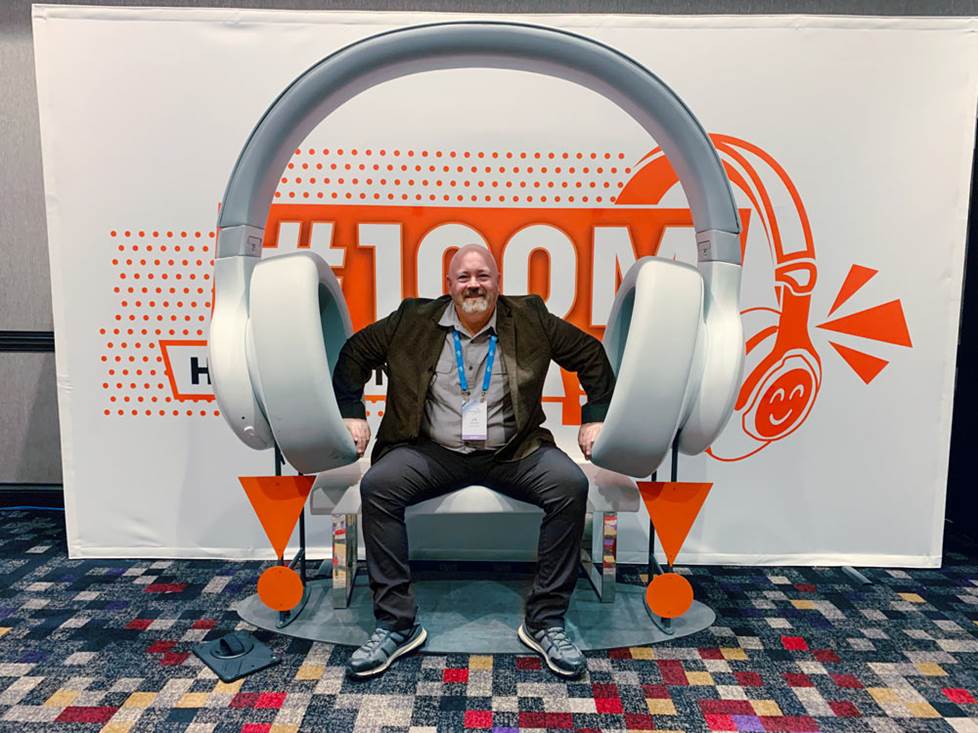 JR got a preview of some of the most exciting gear coming from Harman, JBL, and Infinity this year. To see the full booth tour, check out JR's video on our Facebook page.
JBL Bar 9.1
JBL's Bar 9.1 delivers Dolby Atmos from a sound bar with wireless, rechargeable rear surrounds. We're big fans of JBL's Bar 5.1 so this new release has us pretty excited.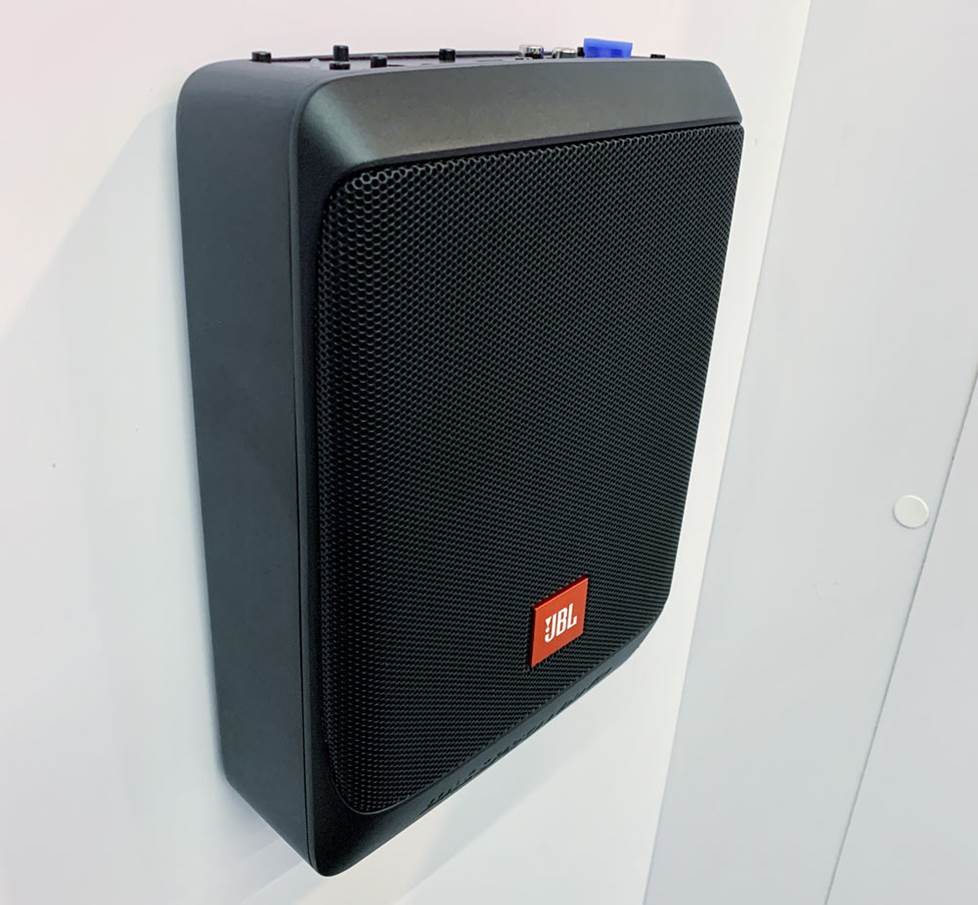 JBL Bass Pro Nano
Compact car subs are high up on our list of loves at Crutchfield. These small-but-mighty subs are great when you want more bass but don't have much space to dedicate. JBL's Bass Pro Nano gives you 100 watts of RMS power and easily fits under most passenger seats. We can't wait to see this hit our warehouse.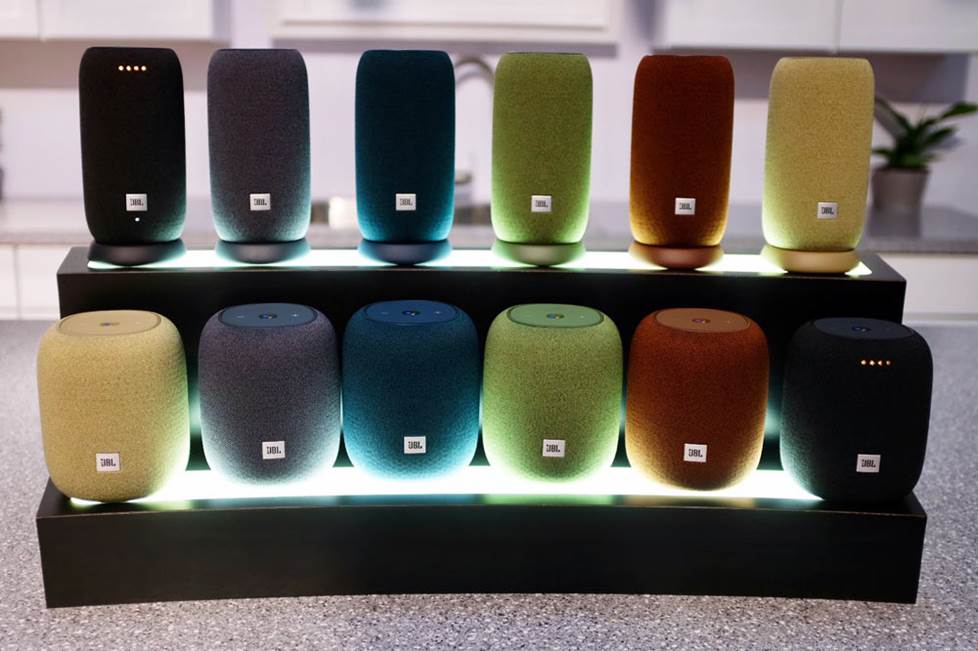 JBL Link powered speakers
JBL's Link Music powered speaker comes with Apple® AirPlay® 2, Bluetooth®, Google Assistant, and 360-degree sound. The JBL Link Portable adds a rechargeable battery so you can unplug and take your music with you on the go.
Alpine's iLX-F411 digital multimedia receiver
Alpine changed the game with their Halo9 series of digital multimedia receivers, which gives you access to an awesome array of features like Apple CarPlay® and Android Auto™ via a 9" touchscreen. With their iLX-F411 you'll be able to add an 11" touchscreen display to your dash, along with some of the best system-building tools available.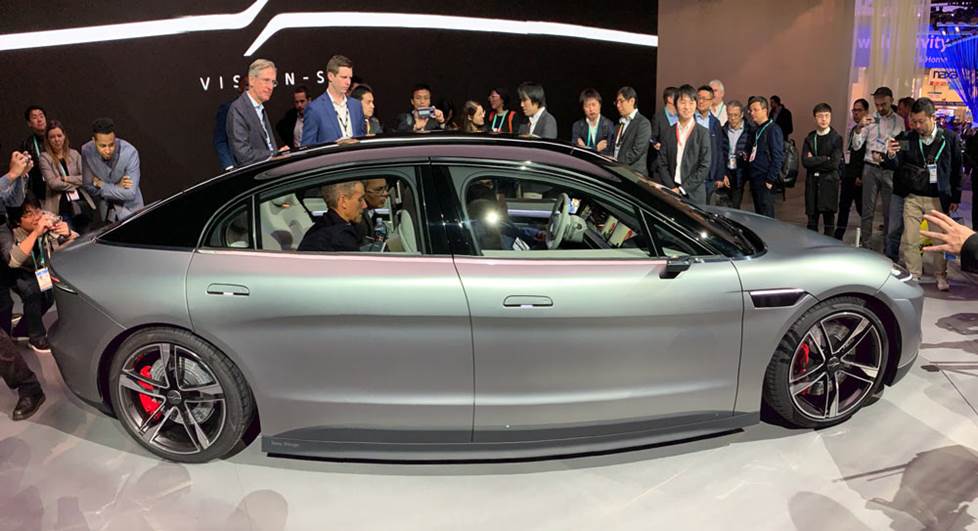 Sony's vision of the automotive future
With the Vision-S, Sony really does do it all. They wowed crowds at CES with this working electric concept car, which, as you'd expect, is loaded with the very best Sony audio/video gear, cameras, and sensors. Touchscreen monitors line the dash, from pillar to pillar, giving the driver access to a host of enhanced vehicle controls, and passengers have access to a premium entertainment system.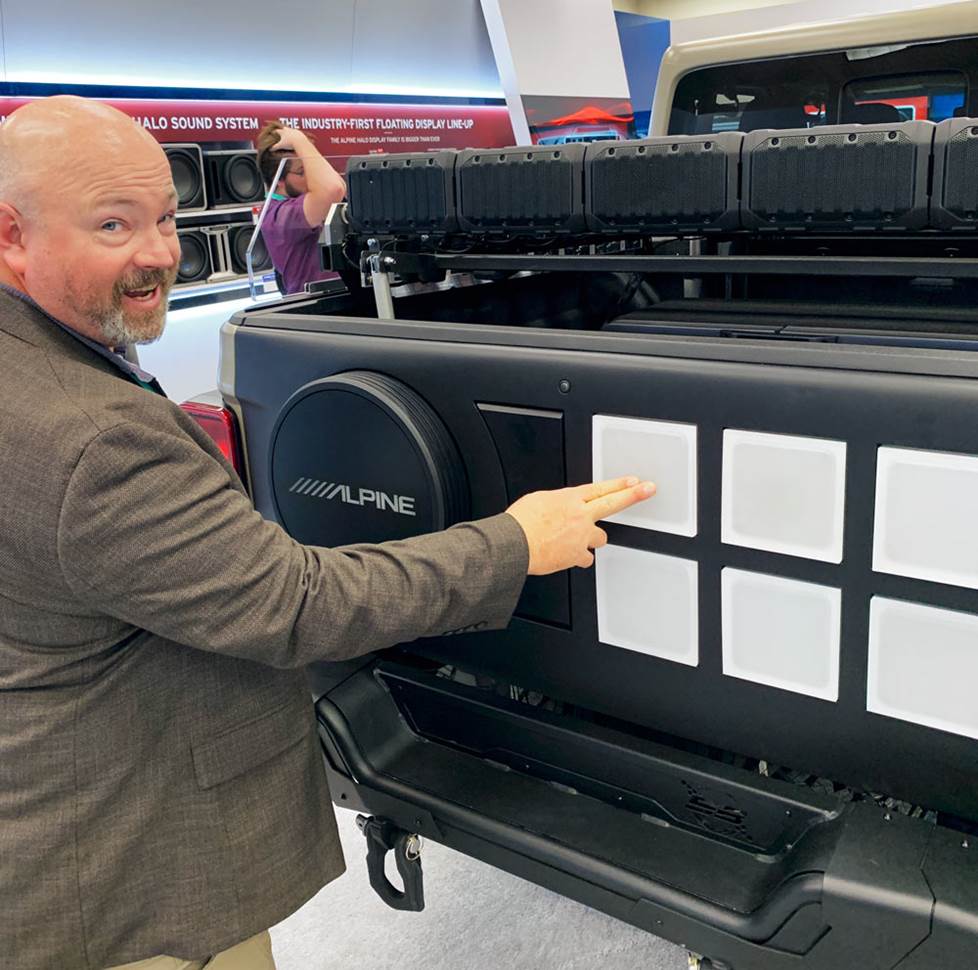 Alpine knows Jeep, inside and out
It's clear from their selection of Wrangler-specific sound solutions that Alpine wants Jeep owners to enjoy their music. In 2020 you'll see even more innovations on the Jeep front, including this next-level addition — a tailgate designed to look like a classic Alpine car stereo with a functional volume knob and buttons. The panel controls forty Bluetooth speakers and three 12" R-Series subs in the vehicle bed. Whoa.
Kicker's off-road audio expertise
Kicker is all about enhancing fun, and they don't stop when it comes to off-roading. This fully-loaded RZR at the Kicker booth seriously brought the bass. And speaking of… keep an eye out for Kicker's upcoming Quad 12" L7R enclosure, loaded with four Solo-Baric subs.
Don't miss our updates on social media
Check out more of JR's CES discoveries on Facebook and Instagram. For deeper dives into the tech of 2020, check out our videos and articles later in the month.