DAC buying guide
How to choose a digital-to-analog converter for home or portable audio
igital music files are everywhere these days. They're on our computers and phones. They stream from Spotify, Apple Music, Google Play, and other corners of the cloud. The quality of digital music files varies, but they all have one thing in common. You can't listen to them in their digital form. That's where a DAC comes in.
What is a DAC?

A DAC turns the 1s and 0s in a digital file to music. Use an external one for best performance.
A DAC (or digital-to-analog converter) transforms digital bits into music. There's a tiny DAC inside your phone, and another one in your computer's sound card. However, not all digital-to-analog converters are created equal.
How is an external DAC better?
Two ways: An outboard DAC decodes the digital bits in your music files with greater precision than the one in your device. And it bypasses your device's built-in audio output circuitry.
An external DAC creates a stronger audio foundation for the rest of your equipment. Add in a solid amp and a pair of nice speakers or headphones, and you're in for a treat.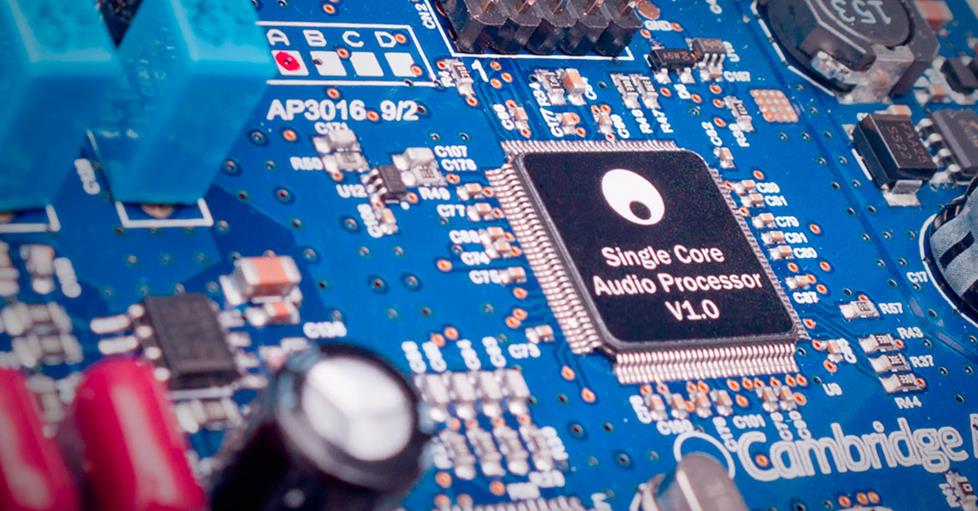 High-quality DACs use premium circuit board architecture to eliminate noise and improve audio performance.
Which is the best DAC for you?
There are several different styles of DACs available. Some are ideal for driving your headphones. Others are only used with your home stereo. Many DACs are multi-purpose capable. They give you flexibility on where and how you enjoy your music. Let's look at the different options to find the right one for you.
Portable USB DACs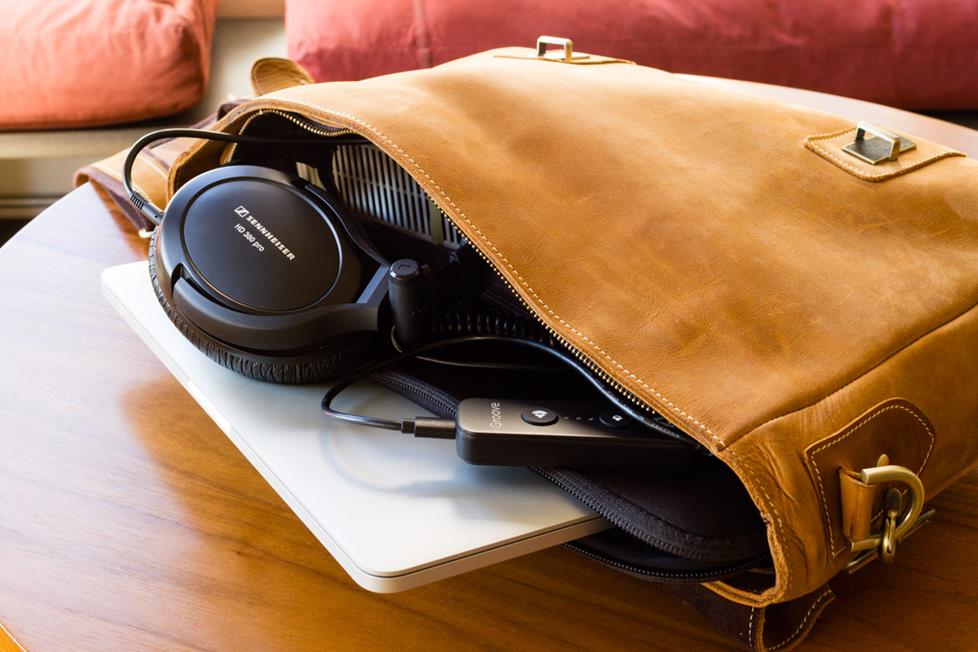 The Apogee Groove is powered by your computer's USB connection. It's both Mac® and Windows® compatible.
A portable USB DAC primarily serves as a compact headphone amplifier for your computer. You can also use it to connect your computer to a stereo system.
Some models draw their power from your computer's USB port — no extra power supply is needed. Models that have built-in batteries are great for use with a phone or portable music player.
Shop our selection of portable USB DACs
Desktop USB DACs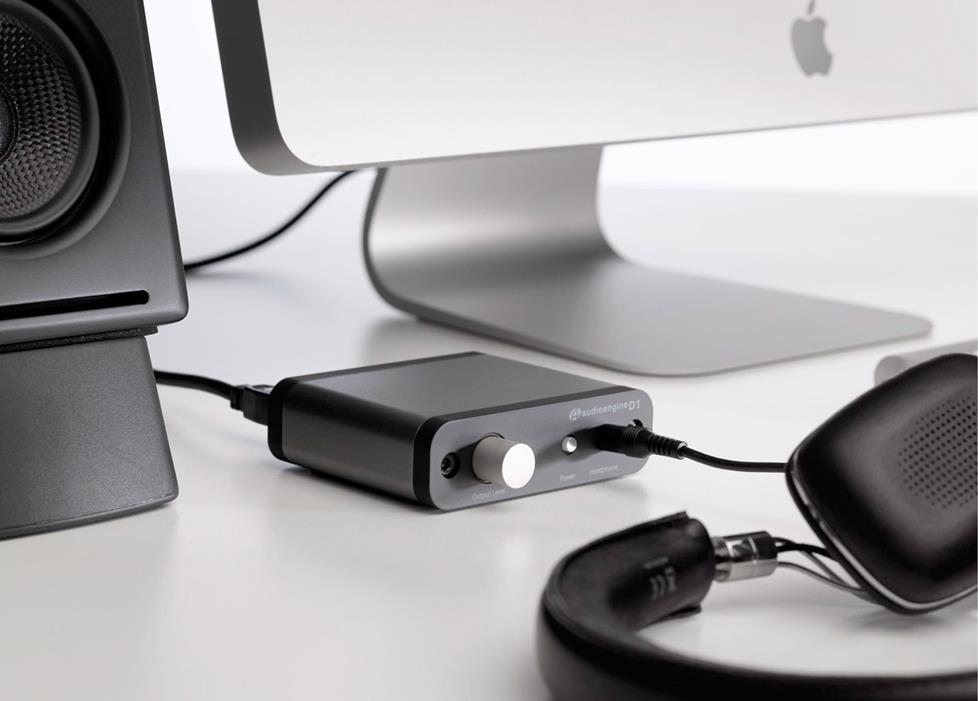 The versatile Audioengine D1 features multiple input and output options for your system.
Desktop USB DACs also connect to your computer through USB. Unlike portable DACs, some desktop models need AC power to operate. They feature line-level audio outputs for connecting powered speakers or an amplifier. You can also connect an external CD player or network streaming device to a desktop DAC. Many offer a headphone output for private listening.
Shop our selection of desktop USB DACs
Wireless DACs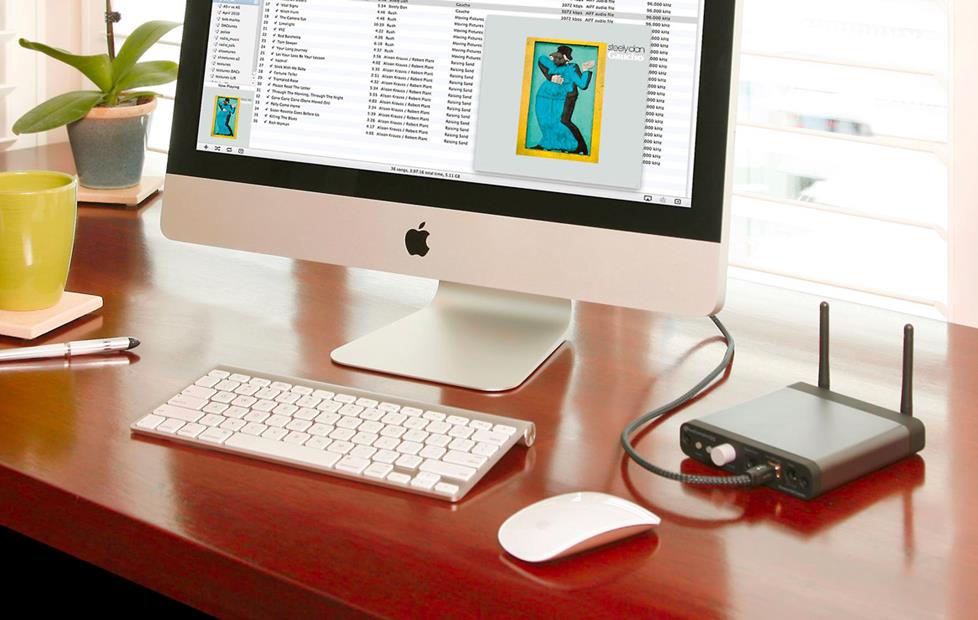 The Audioengine D2 uses a transmitter and receiver combo to wirelessly send audio up to 100 feet away.
Wireless DACs broadcast digital content to an audio system in another location. These DACs typically use a transmitter that connects to your computer through USB. It sends the digital information to a separate wireless receiver. Once the audio is received, the digital signal is converted. The wireless receiver connects to your stereo or amplifier through RCA cables.
Some wireless DACs use Bluetooth® for transmission from a smartphone or tablet. Check the broadcast range to make sure it will reach your equipment.
Shop our selection of wireless DACs
Headphone Amp/DACs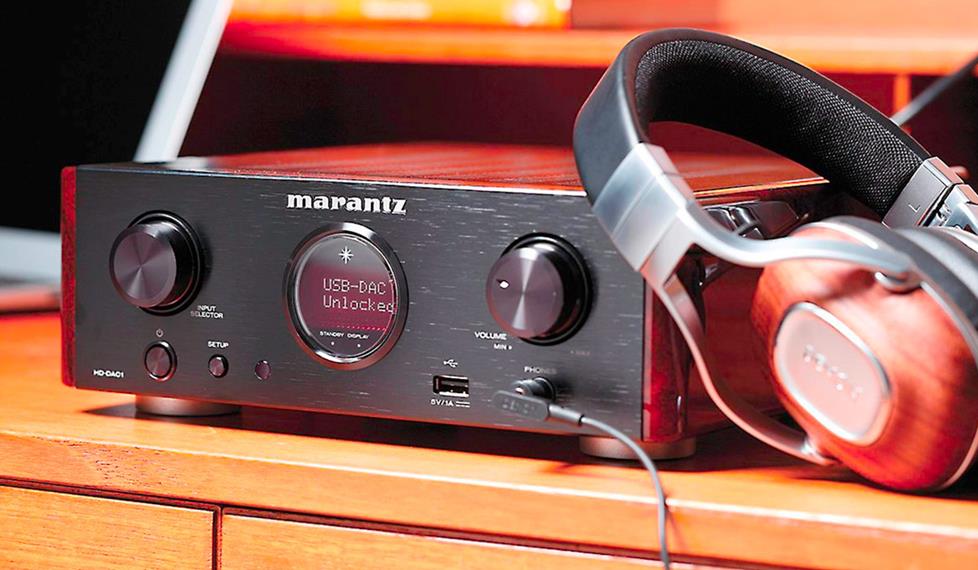 The Marantz HD-DAC1 is a powerful headphone amplifier. It also doubles as a high-quality stereo preamp.
To get the most of your headphones, consider a DAC that has a built-in amplifier that's designed to drive them. High-quality sound processing and robust power will bring new life to your 'phones.
Some headphone amps also can be used as a very capable digital preamp. These are ideal if you're using your DAC to connect to your home stereo system as well as to headphones.
Shop our selection of headphone DACs
DACs for iPod®/iPhone®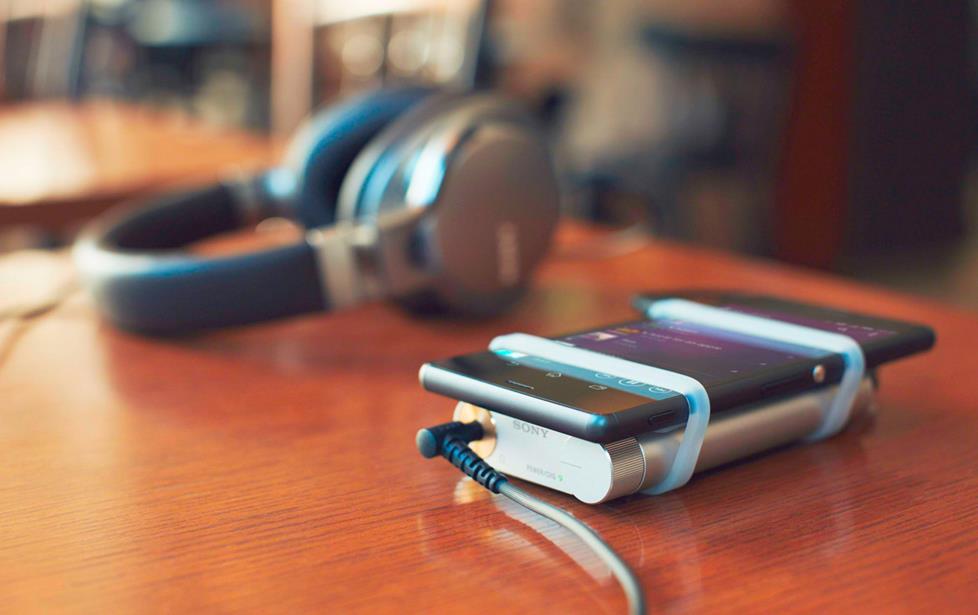 The Sony PHA-1A can tether to your mobile device for high-quality portable playback.
Get better playback with your mobile device by bypassing its output circuity. Some iPod/iPhone DACs are battery powered and are completely portable. Others plug into the wall and are ideal for connecting your device to your home stereo.
These DACs aren't just for Apple products either. Many are Android™ capable as well. Some models feature multiple USB inputs to support a variety of connection options.
Shop our selection of iPod/iPhone DACs
Component Hi-fi DACs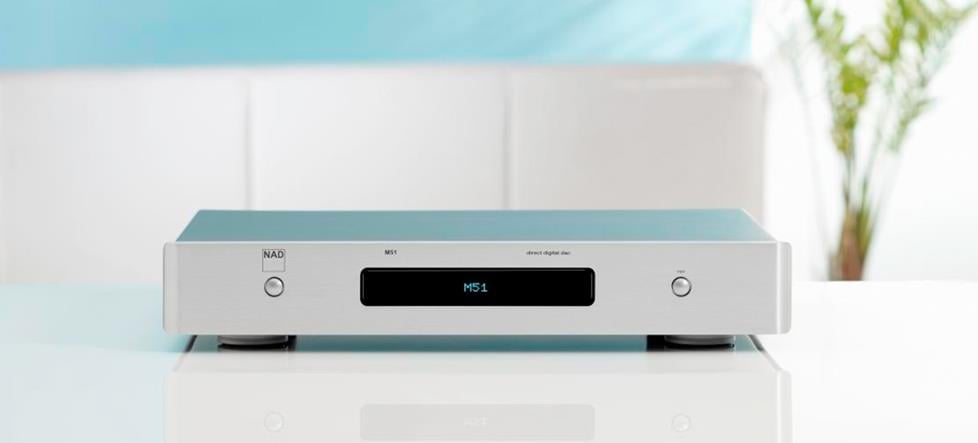 The NAD Master Series M51 offers advanced digital processing along with a variety of input and output options for your system.
Component Hi-Fi DACs are designed to connect to your full-fledged home audio system. You'll find large power supplies and advanced circuitry in theses DACs. They are ideal for two-channel stereo systems. They are also good to use with high-end home theater receivers that offer a direct mode.
Component DACs offer the widest range of connection options. Some models even provide a volume control that allows them to be used as a preamplifier in a digital sound system.
Shop our selection of Component Hi-fi DACs
Important points for getting the most from your DAC
The improvements that an external DAC make in the sound of your digital music can be substantial. But DACs don't exist by themselves in a vacuum. They are only one link in the music playback chain. The quality of sound you ultimately enjoy depends on other factors as well. Here are four important ones to consider:
1. How good are your music sources?
Digital music comes in variety of different formats and quality levels. The amount of detail a DAC can resolve or pull from a recording depends on how much is there to begin with.
Whether you stream from the cloud, or have a hard drive full of stored music, make sure you're using the highest resolution available. This can be as simple as changing the streaming settings in Spotify. Or it may mean building your own library of high-res tunes. If you ripped your CDs years ago at a low bit rate, consider re-ripping them. Check out our introduction to high-resolution music to get started.
2. What kind of system will your DAC connect to?
The quality of your system's audio components has an impact on the improvements you'll hear with an outboard DAC. Be sure to use capable speakers and well-made headphones to get the most out of your system. You wouldn't want to use a $2,000 component DAC with a mid-fi home theater receiver. Likewise, if you have a rack of equipment with high-end amps, an entry-level DAC won't cut it.
3. How's your computer comfort level?
Getting the best performance from a DAC connected to a computer can take a little bit of extra work. You may get music to play by simply plugging in the DAC. But, some additional changes to your computer's audio settings may be necessary to get the best sound. Some DACs also require downloading and installing a USB driver to operate.
Manufacturers typically include instructions. But, a basic knowledge of computer operation will increase your odds of success. We can help with any questions as well. Free lifetime tech support is included with every Crutchfield purchase.
Check out our guide to high fidelity computer audio, as well as AudioQuest's Computer Audio Setup Guide to get started.
4. Don't forget the cables
The quality of the cable you use with your DAC can have a sonic impact. Upgrading from the cables included in the box usually pays off in better sound quality. Check out our USB cables for your computer, and our optical digital and coaxial digital cables for your CD or network music player.
You'll also want to be sure you have the right analog cable to connect your DAC to your stereo. Check out our selections of stereo mini, XLR, and RCA patch cables.
Connect with a Crutchfield Advisor for a personalized recommendation
Have questions about choosing the best DAC for your audio system? One of the great benefits of shopping with Crutchfield is working with an expert advisor. For one-on-one shopping advice call, email, or chat with us today. Our advisors can send specific Crutchfield pages to your screen, saving you a lot of browsing time. Best of all, they know the gear inside and out, so they can help you make the right choice.