Mirrorless camera buying guide
Get high image quality, lens options, and creative control in a compact camera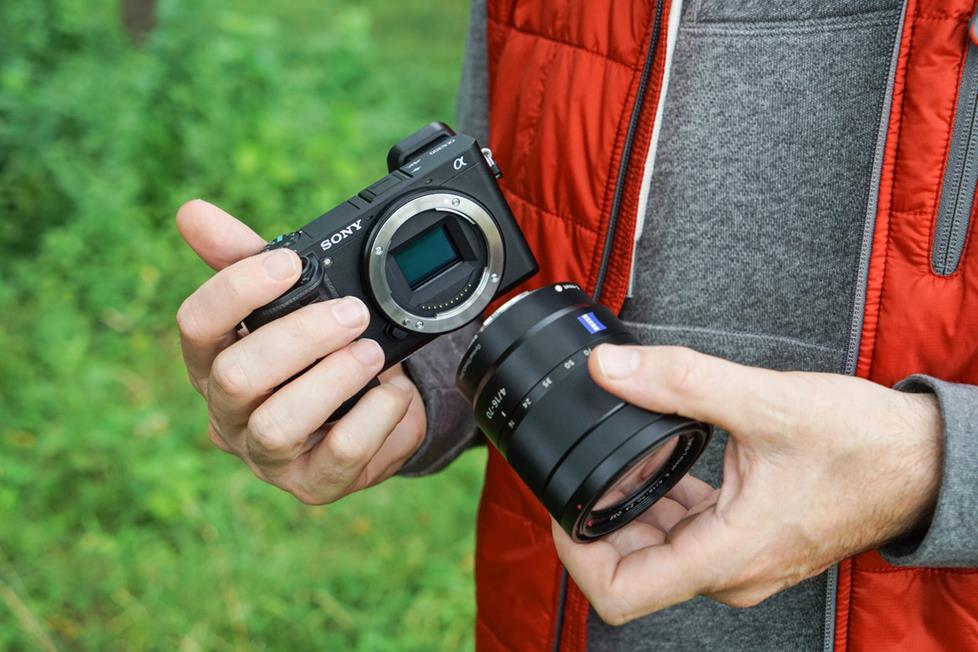 Mirrorless cameras are as compact and easy to carry around as most point-and-shoot cameras. They can be as intuitive to shoot on as your phone. But these cameras are much better equipped to handle fast action, challenging lighting, and all kinds of different shooting situations.
Mirrorless cameras share a lot of features with bigger DSLR cameras, like the ability to fine-tune settings and change lenses. This is what makes these compact cameras so versatile.
Choose the right lens for the look you want
In any photo, the camera is only half the equation. The lens you choose determines a lot about the look and feel of your image. You'll find loads of different lenses out there, from general-purpose lenses to specialized lenses for different kinds of photography.
Each camera brand has its own specialized lens mount for attaching lenses of the same brand. Mirrorless cameras can come with or without a lens. Most beginners start with a kit that comes with an all-purpose lens.
Once you've gotten in some practice with your kit lens, you'll have a feel for how it renders depth and colors, and the kinds of compositions you can create with it. You may also find it has certain limitations, depending on the kind of photography you're interested in. For example, if you like taking pictures of wildlife, you may find your kit lens doesn't have as much telephoto reach as you'd like.
With a little experience and understanding, you can choose just the right lens to suit your subject, scene, and personal preferences.
Since mirrorless is a newer format, the lens selection isn't as extensive as it is for DSLRs. But new mirrorless lenses come out all the time as these compact cameras grow in popularity. And you can add brand-specific adapters that let you mount DSLR lenses to mirrorless camera bodies, so you still have plenty of options.
For beginners
A mirrorless camera makes a great first interchangeable lens camera to learn on. These cameras can be as automatic or as manual as you want them to be. Many of them offer touchscreen focusing and shooting, just like on your phone.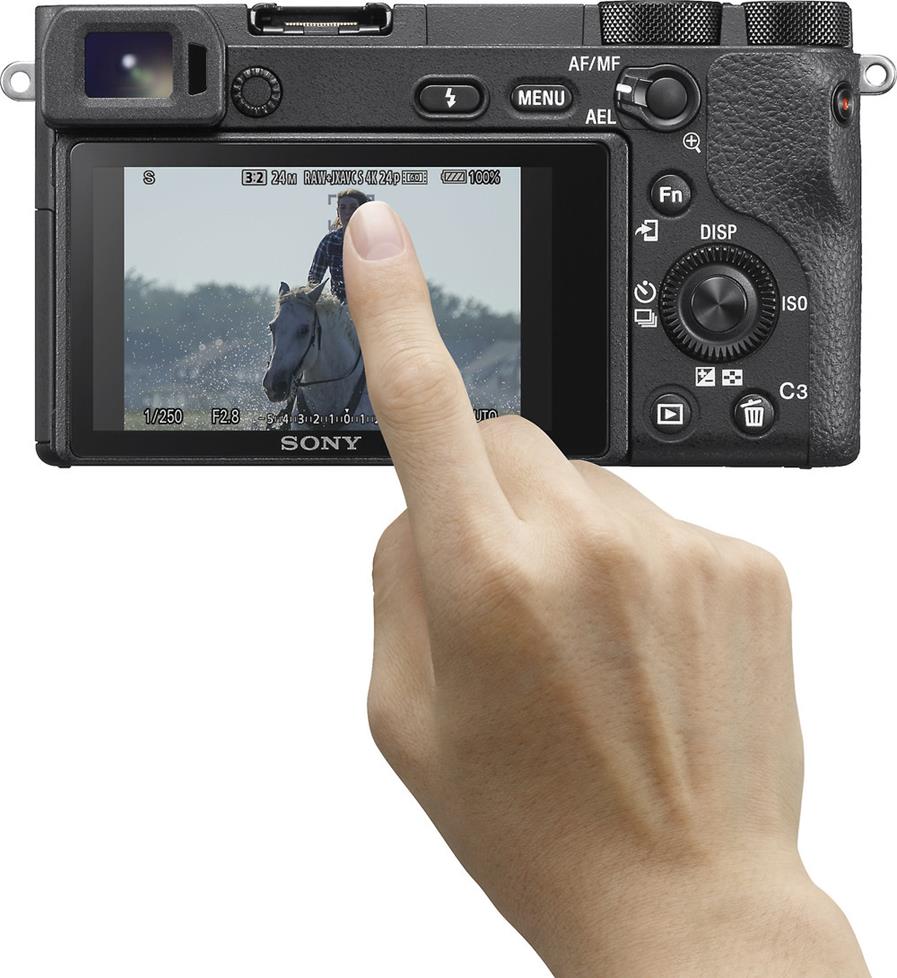 Touchscreen shooting with a mirrorless camera is quick and intuitive.
For experienced photographers
Anyone who's logged a lot of time with a DSLR knows a big camera can sometimes get in the way. When you need to travel light or blend in with the crowd, a mirrorless camera can be your best friend. They have all the manual features you need in a lightweight, unobtrusive package.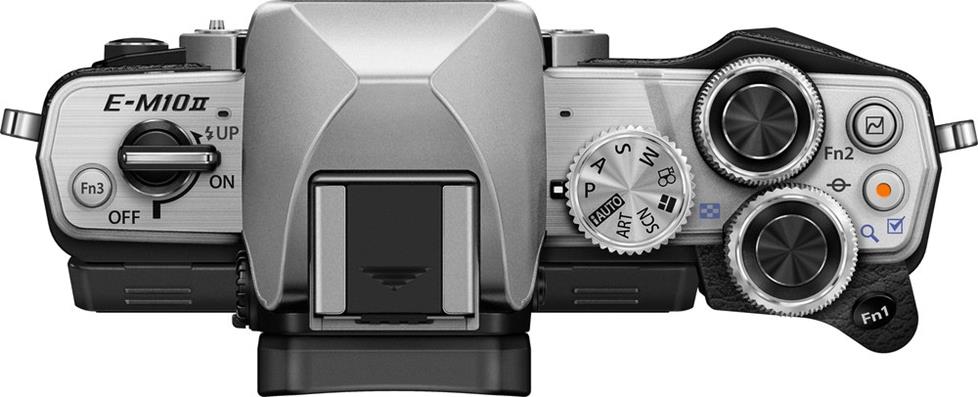 Mirrorless cameras like the Olympus OM-D E-M10 Mark II have a comprehensive array of manual controls.
Mirrorless vs. DSLR
Mirrorless cameras have a lot in common with DSLRs, with a few key differences. The main difference between them has to do with how an image travels from the lens to the image sensor, where the final photo is captured.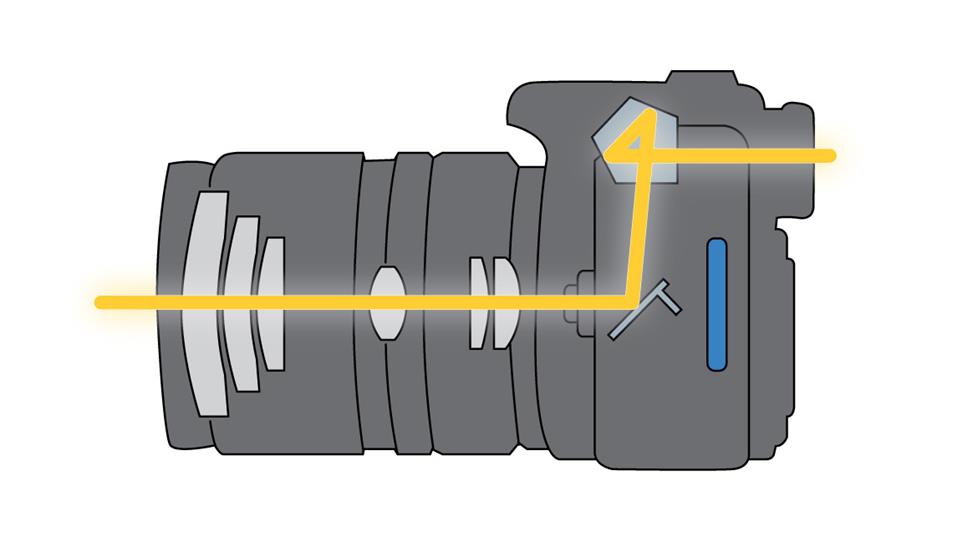 DSLR: With a DSLR, a mirror inside the camera reflects light coming through the lens up to a prism and into the viewfinder. When you take a picture, the mirror flips up, the shutter opens, and light hits the image sensor.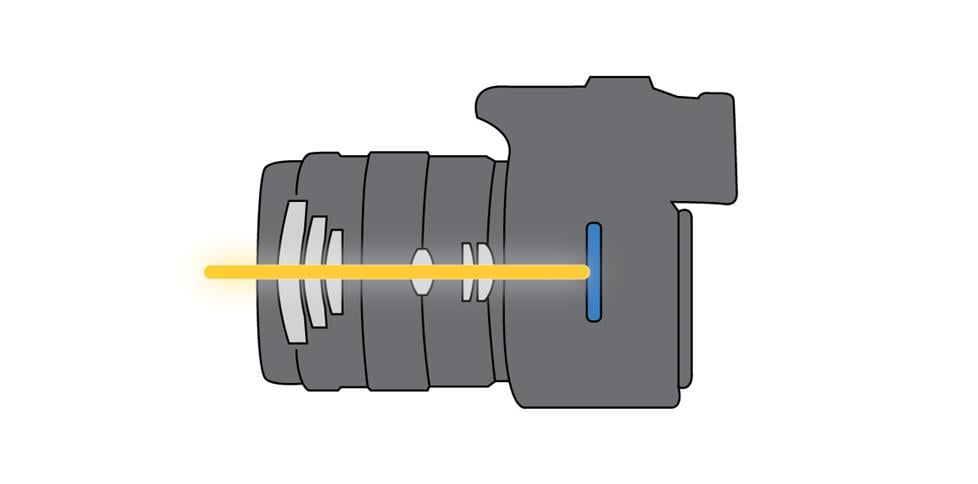 Mirrorless: With a mirrorless camera, the light passes through the lens directly onto the image sensor. This results in a much smaller camera body, since it doesn't need to house a mirror and a prism.
Framing your shot
Live View
Using a camera's LCD screen to compose images in real time is known as "Live View" shooting. Live View is just one option for a DSLR, but it's the only option you get with a mirrorless camera, regardless of whether you use the LCD screen or viewfinder to frame your images.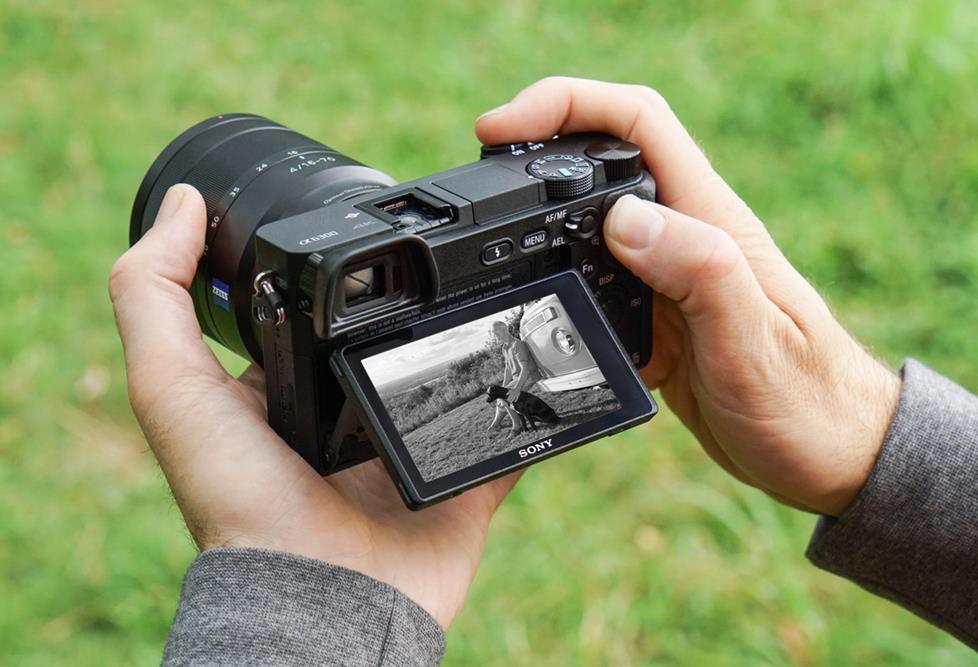 Live View on a mirrorless camera shows you what your camera settings will cause your final image to look like. If you're just learning photography, this is a huge advantage. You can tell right off the bat if your photo is going to come out too dark or too bright and change your settings accordingly.
Live View shooting on a DSLR is a little different. Its mirror stays raised, limiting its autofocus capabilities and making it much slower to focus than a mirrorless camera in Live View mode.
Pro tip
Live View shooting can be a battery drain on any camera. It's always a good idea to keep a spare battery on hand.
Composing on the LCD screen
Framing your photos on the rear LCD screen of a mirrorless camera is easy and fun. Most current models have touchscreens that tilt or rotate so you can compose your images from all kinds of different angles.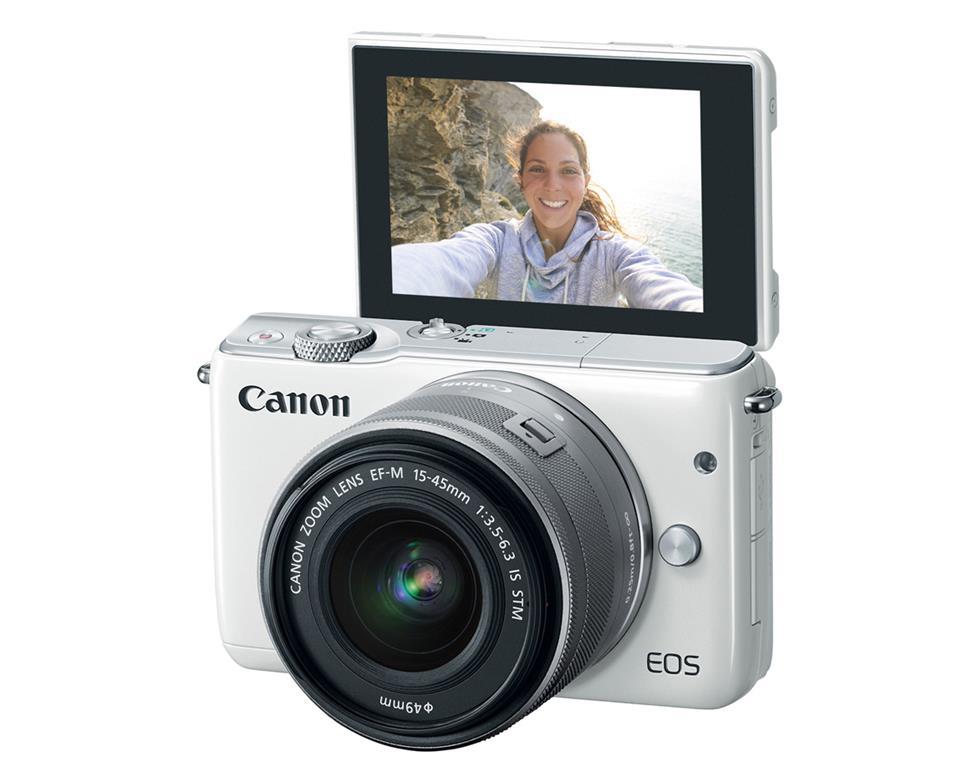 Some mirrorless cameras have touchscreens that turn all the way around to face you for convenient self-portrait framing.
Viewfinders: optical vs. electronic
A DSLR's mirror reflects images back into its optical viewfinder, so when you compose your shot you see the scene in front of you exactly as it is. With a mirrorless camera, the image goes straight through the lens to the image sensor, so what you see is an electronic version of the scene, whether you use the LCD screen or the viewfinder to frame your shot.

See the effects of changes to your settings in real time through an electronic viewfinder.
The electronic viewfinder on a mirrorless camera shows you the same Live View image you'd see on the camera's rear LCD screen. Some entry-level models don't come with a viewfinder at all. In most cases you can add an accessory electronic viewfinder if you prefer composing your shots that way.
High-quality photos and video
When it comes to image quality, sensor size matters. A larger image sensor can capture tiny highlights or shadow details better. The extra surface area offers better light gathering and lower noise levels for cleaner looking photos, especially in low light. Currently, most mirrorless cameras have big enough sensors to compete with DSLRs.
Sensor sizes, demystified
Like DSLRs, you'll find mirrorless cameras with full-frame and APS-C sized sensors. Micro Four Thirds is an additional option that's unique to the mirrorless format.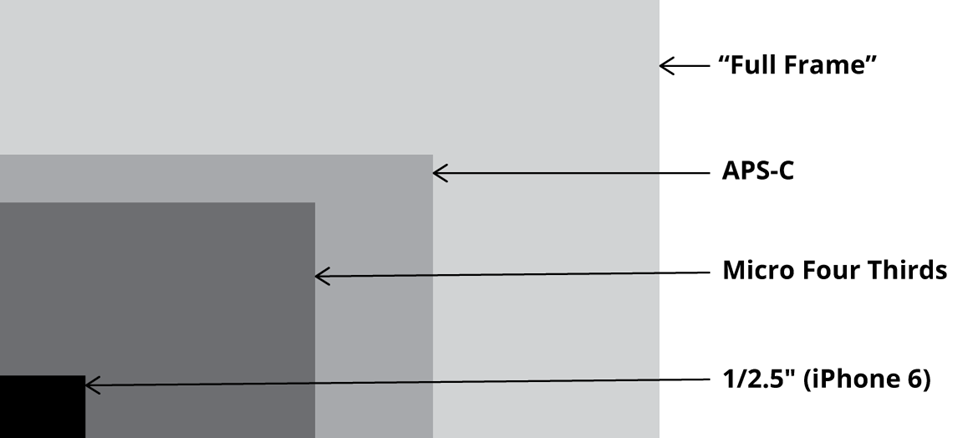 Full frame
gives you an image area equivalent to a frame of 35mm film
often the top pick of the pros for sharp photos and extra-large prints
allows cropping without much loss of image quality
Currently, Sony offers a few full-frame, pro-level mirrorless cameras.
APS-C
about three-quarters of the size of a full-frame sensor
introduces a "crop factor" of about 1.5X, meaning, for example, a 50mm lens becomes 75mm — a great advantage if you shoot sports or wildlife
captures sharp images for high-quality prints
APS-C sensor cameras get you that much closer to your subject without you having to invest in a heavier or more expensive lens. You can find APS-C sensor mirrorless cameras from Sony and Canon.
Micro Four Thirds
about half the size of a full-frame sensor
introduces a 2X crop factor, effectively doubling the focal length of any lens you use
great for web photography and high-quality prints
Micro Four Thirds has been around longer than any other mirrorless format, so the selection of compatible lenses and accessories is extensive. These cameras are only made by Olympus and Panasonic.

Smooth retro styling adds instant appeal to these Olympus PEN Micro Four Thirds mirrorless cameras.
Pro tip
Micro Four Thirds cameras have something of a cult following. They're great for experimental photos and videos. If you don't mind focusing manually, there are tons of third-party adapters that let you add different lenses to Micro Four Thirds cameras. It pays to do your homework to be sure you're using a quality adapter.
Video recording
When it comes to video, mirrorless cameras can exceed DSLRs in a couple of ways. A mirrorless camera has more consistent autofocus performance in Live View mode. Currently only the most expensive DSLRs can shoot video in 4K. But there are some great mirrorless options from Sony with 4K recording for significantly less. As an added bonus, 4K video capability means faster processing and better overall image quality. Some mirrorless models even offer time-lapse and slow-motion video.
If you're an aspiring filmmaker, take a look at our article about indie filmmaker starter kits.
Accessories
While there are loads of available accessories for DSLR cameras, the list of accessories for mirrorless cameras is growing. Most mirrorless cameras have an accessory mount for adding flashes, microphones, and even electronic viewfinders.
Brands like Canon and Sony have some continuity between their DSLR and mirrorless models. You'll find adapters to add DSLR lenses to mirrorless cameras, and compatibility with existing flashes, for example.
Wireless connectivity
Wi-Fi is a feature that's equally common in DSLRs and mirrorless cameras. A wireless connection between your camera and your mobile device lets you easily upload photos. Videos too, in some cases.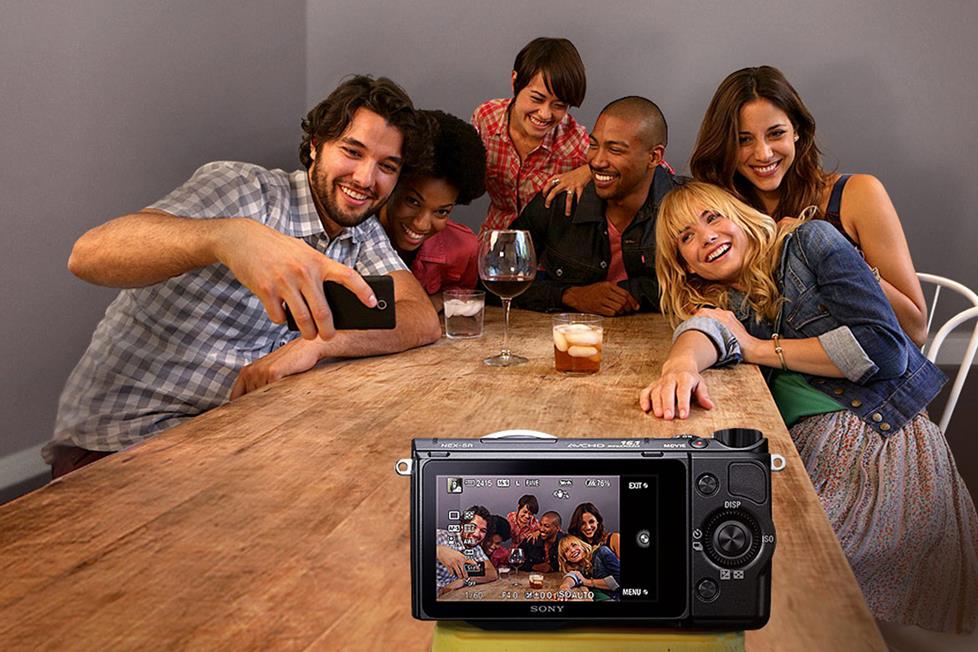 Remote control apps let you use your phone or tablet as an extension of the camera's LCD screen or viewfinder. This way you can compose your image, change settings, and take photos all without touching the camera.
Sony offers an entire suite of apps for adding capabilities and editing effects to their mirrorless cameras. You can add things like time-lapse and stop-motion video, HDR, and multiple exposure settings.