Demo of the JVC Arsenal KW-R925BTS CD receiver
false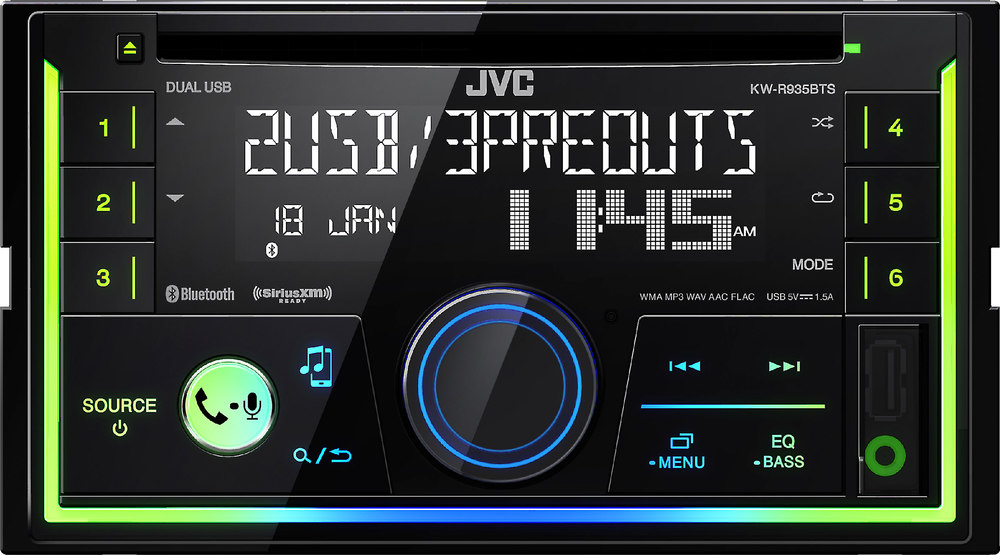 JVC's
KW-R925BTS
CD receiver offers up a mobile music lover's dream, including ways to play digital music, streaming Internet radio, SiriusXM satellite radio, and old-school music options, like CD and AM/FM radio. You can take hands-free calls, as well as switch between two paired phones using its built-in Bluetooth®. This receiver also lets you set your favorite colors in three different areas on its face. See it in action in this demo video.
Learn more about the KW-R925BTS.
See all of our in-dash car stereo receivers.
Shop for gear that fits your car.