Demo of the JVC KW-V330BT DVD receiver
false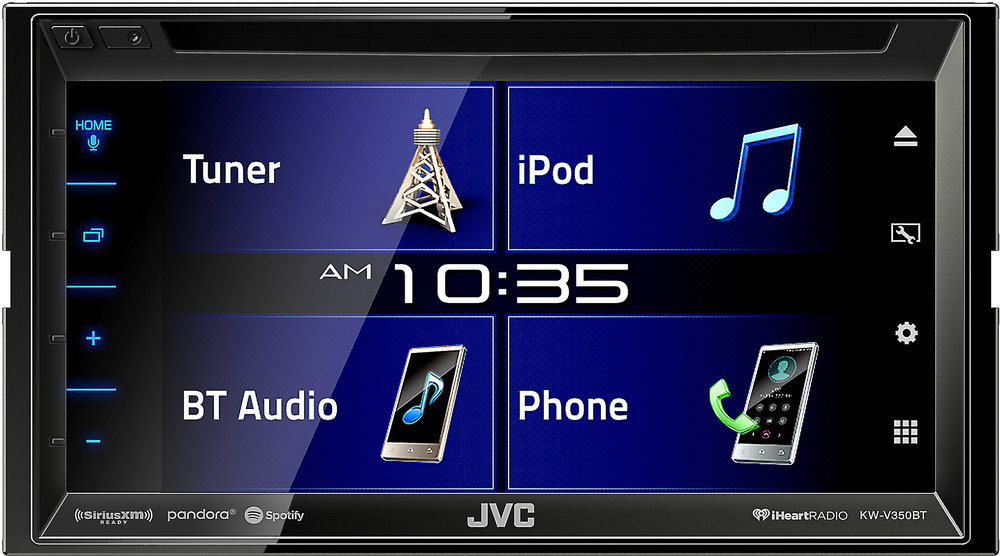 JVC's
KW-V330BT
DVD receiver features a big 6.8" responsive touchscreen, for quick access to AM/FM, satellite, and Internet-based radio choices, like Spotify®. These controls also let you quickly navigate through other media options on your iPhone® or Android™, as well as streaming audio with Bluetooth®. Take a look at it in this car stereo demo video.
Learn more about the KW-V330BT.
See all of our in-dash car stereo receivers.
Shop for gear that fits your car.