Headphones for video gaming
Essential gear for serious players
Heads up!
Welcome to this article from the Crutchfield archives. Have fun reading it, but be aware that the information may be outdated and links may be broken.
You can get more enjoyment out of video games with a pair of gaming headphones. They also ensure late-night play doesn't disturb sleeping housemates or family members. These headsets are specially designed for gaming consoles and computers. Here's what they offer: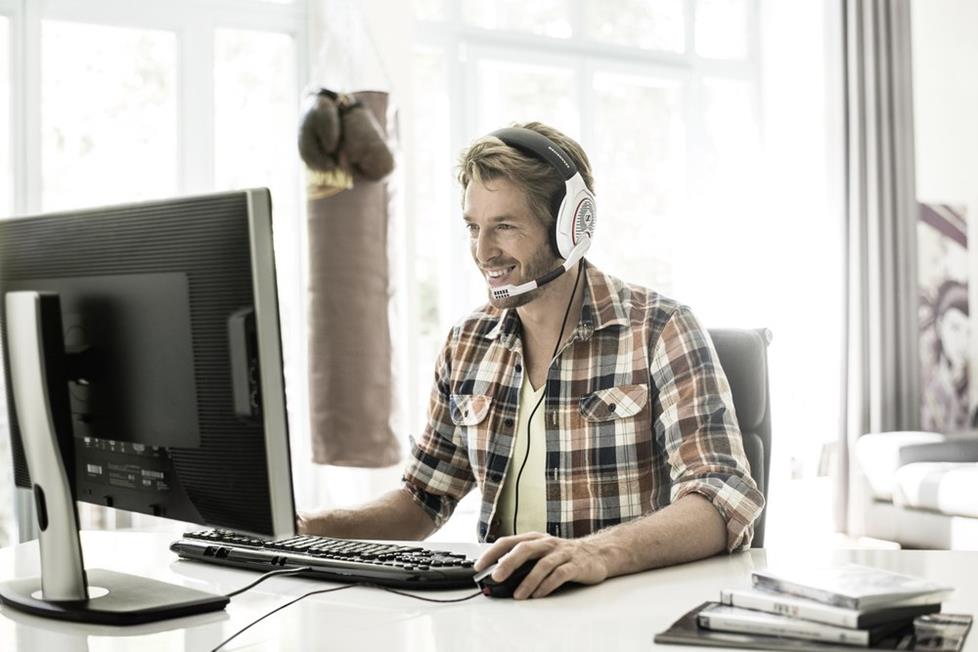 Immersive sound
Graphics are only part of the fun of gaming. Realistic sound effects can transport you into the game. Gaming headphones can provide totally immersive sound, so you can become completely absorbed in your virtual reality.
Built-in microphones
If you like to play with or against online opponents, you'll need a microphone to talk to them. Gaming headsets feature built-in boom mics, so you can talk trash to your competitors. High-quality, noise-canceling mics ensure they hear every word. Most mics can be muted simply by flipping up the boom.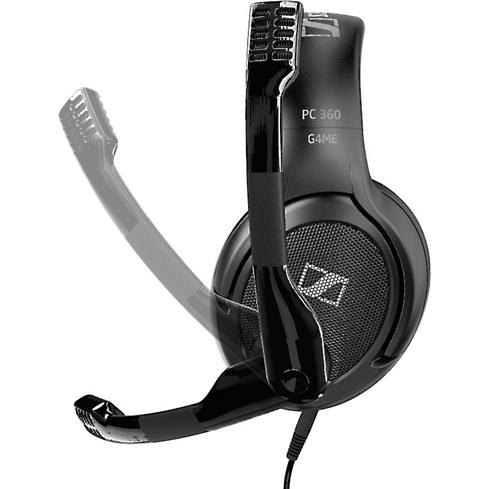 Adjustable boom microphones allow you to chat with players online. Simply flip up to boom to mute the mic.
Volume control
If you need a little more volume in your headphones, it's nice if you don't have to reach for a remote. Many gaming headphones have a volume controller built into the cable or the headphones themselves.
Plug connections for your gaming system
Make sure you choose headphones with the correct plug connection for your system. Some feature two 3.5mm connectors – one for a headphone jack and one for a mic jack – for connection to a PC. Others offer connectors or adapters for specific gaming systems like the Xbox or PlayStation.
Extra-long cables
You need some room to maneuver while you play. Gaming headphones typically include an extra-long cable. This prevents you from accidentally yanking the headphones out of the jack. It also lets you sit back and relax on your couch if you're connecting your headphones to a gaming console near your TV.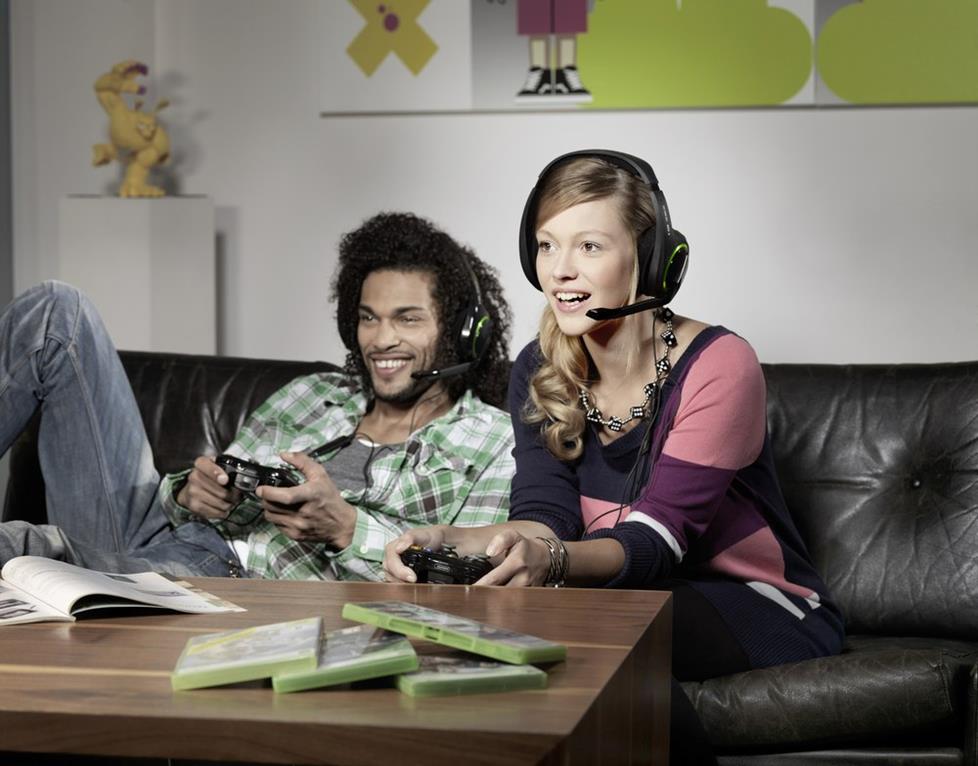 Open vs. Closed-back
All gaming headsets fall into one of two categories: open- or closed-back. Open-back headphones allow air to flow through the earcups. This design offers spacious sound for a more immersive experience. It's also great for keeping your ears cool during long gaming sessions.
However, sound can leak in and out of open-back headphones. If you're worried about your game sound leaking out and disturbing others – or outside noise leaking into your headphones – choose a closed-back headset.