CD player buying guide
How to choose the right compact disc player for your home system
If you're reading this, you know the truth: CDs are still an excellent music format. I love my phone's music capabilities as much as the next guy. But I've got hundreds of CDs, and I'm not getting rid of them.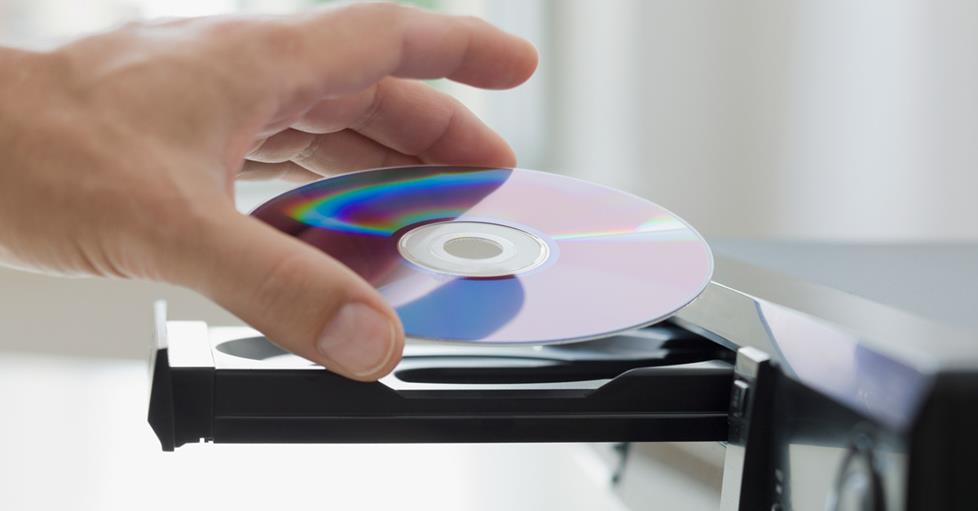 So how do you get the best sound out of CDs? You start with a high-quality CD player. This guide will show you what to look for when shopping, and what sets them apart from just using a cheap Blu-ray player to spin your discs.
What is a CD player?
It may sound like a question with an obvious answer. But a CD player is actually comprised of two main parts:
Transport – This is the mechanism that holds, spins, and reads the disc.
Digital-to-analog converter – The DAC converts the disc's digital data to an analog audio signal.
Usually these components are housed in a single chassis — that's what we mean when we use the term "CD player." But they can be separate components in a high-end system. So if you buy a CD transport you'll need a separate DAC to handle the digital decoding.
You could connect the transport digitally to a receiver or amp with a built-in DAC. But most folks prefer to buy a separate high-performance DAC. Read our DAC buying guide to learn more about these devices.
CD-only vs. universal players
All Blu-ray and DVD players can also play CDs. But CD players are designed purely for audio playback. No video processing means every part is designed for high-quality sound. Blu-ray players, which must be connected to a TV, aren't a good fit for a music-only system.
If you're building a system for high-performance audio and video, there are some universal players that excel at both, inlcuding models from Cambridge Audio, Yamaha, and Marantz.
What about other audio formats?
If you've got CD-Rs or CD-RWs that you've burned, make sure you get a player that can handle them. Most CD players have no trouble with these formats.
If you own any SACDs, be sure to find a player that has the ability to decode the high-resolution audio layer. Most SACDs will play in any CD player, but you'll need a compatible player to unlock the best sound quality. Some universal players offer SACD compatibility.
What makes one CD player sound better than another?
The digital-to-analog converter (DAC)
Any device that can play digital music files — from CDs to MP3s — has a digital-to-analog converter inside. It converts those encoded 1s and 0s into an analog audio signal that can be played through speakers.

Not all DACs are created equal. The DAC found in your smartphone is going to be inferior to the DAC found in a $1,000 audio component.
High-quality CD players have high-quality DACs. This results in sound that is lush, detailed, and smooth –— especially compared to the harsh sound of low-grade DACs in phones and laptops. Some players even have separate DACs for the left and right channels, for greater accuracy.
Whenever the manufacturer includes the brand and model of DAC, we include in our product write-ups. Some high-quality DAC brands to look for are Burr-Brown, SABRE, and Cirrus Logic.
Build quality
This is an important factor in the sound of any audio component. High-quality CD players are solidly built, with rigid transports to hold and spin the discs. They also have a reinforced chassis with large feet for support. This rugged construction helps prevent vibrations that can distort the audio signal. Some players have large toroidal power supplies to deliver plenty of clean current for high-performance sound.
What about connections
A typical CD player will have a simple pair of analog RCA outputs for connection to a receiver or amp. But some players add more connections. Shop for high-quality RCA cables.
XLR outputs
Some high-end players offer balanced XLR outputs for connection to a compatible amplifier or preamp. These connections transmit extremely low-noise signals, so more of your music's details shine through. Shop for XLR cables.
Digital inputs
Players with digital inputs allow you to use the player's high-quality DAC with other audio gear. For instance, a player with a USB (type B) input allows you to connect a computer and run the sound out of the CD player. This setup will produce far better sound quality than simply plugging in your computer to your receiver via the headphone jack.
Connect an iPod or thumb drive
Some players also have front-panel USB ports for playing digital music files from iPods® or USB storage devices.
Are CD changers still a thing?
They sure are! If you want to load five or six discs for hours of uninterrupted music, check out our selection of multi-disc changers.
Want to rip your CDs?
Want to convert your CDs to digital files? A CD ripper can rip and store your CDs on a built in server. Then you can play them back on other devices like a computer, MP3 player, or wireless speaker.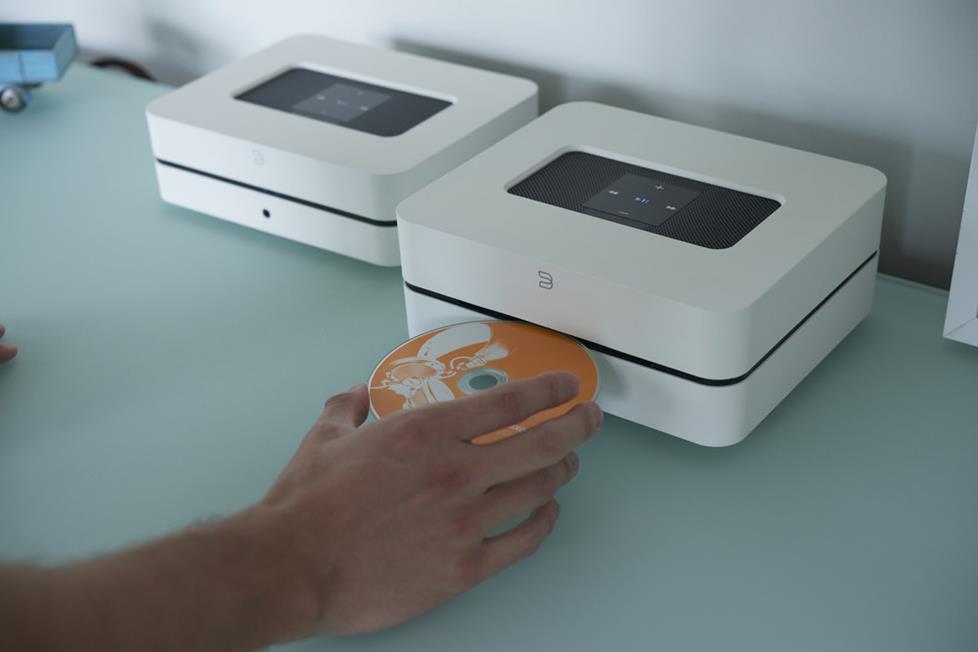 Rip and store your CDs music files with the Bluesound Vault 2.
We offer a couple of high-quality devices that can rip, store, and play files from CDs. Check out the Bluesound Vault and the NAD Masters Series M50.2.
CD recorders
Want to make digital copies of your record collection? Or burn discs from your home studio recordings? Check out these Tascam CD recorders.
We can help you choose
Have questions about how to choose the right CD player? Call one of our expert Advisors at 1-888-955-6000. They know the gear inside and out. Don't forget: Free lifetime tech support is included with your Crutchfield purchase.