Best CD players for 2021
How to choose the right compact disc player for your home system
In this article: We'll look at the features that make up a good CD player, and then I'll recommend a few that stand out from the crowd, to help you get started shopping:
For a couple of decades, I bought music almost exclusively on compact discs. And I'm not about to throw those carefully curated favorites away just because I can stream the songs on my phone now. The discs offer superior sound quality, and a more immersive listening experience.
Many of us still want a high-quality CD player in our cabinet. And there are plenty being made. I'll explain some of the key parts of a good player, then make some recommendations for specific use cases, so you can make an informed choice when you start shopping.
Key CD player parts
A CD player is a relatively simple machine. Let's examine the key parts of a player so we know what to look for when comparing two models.
Digital-to-analog converter (DAC)
Your speakers can only play an analog signal, so somewhere along the line, the digital information on a compact disc must be converted. Most CD players have a good DAC built in, but audiophiles often prefer to take the pure digital output of the CD player and use a more sophisticated outboard DAC, which we'll talk about more in the next section.

A digital-to-analog converter (DAC) turns digital information into analog sound your speakers can play.
Transport
A CD transport loads and spins your CD, and uses a laser to read the information on the disc. Some CD players are transport-only — there's no DAC built in. An outboard DAC can read digital information with extreme accuracy, which results in a more spacious sound with better imaging.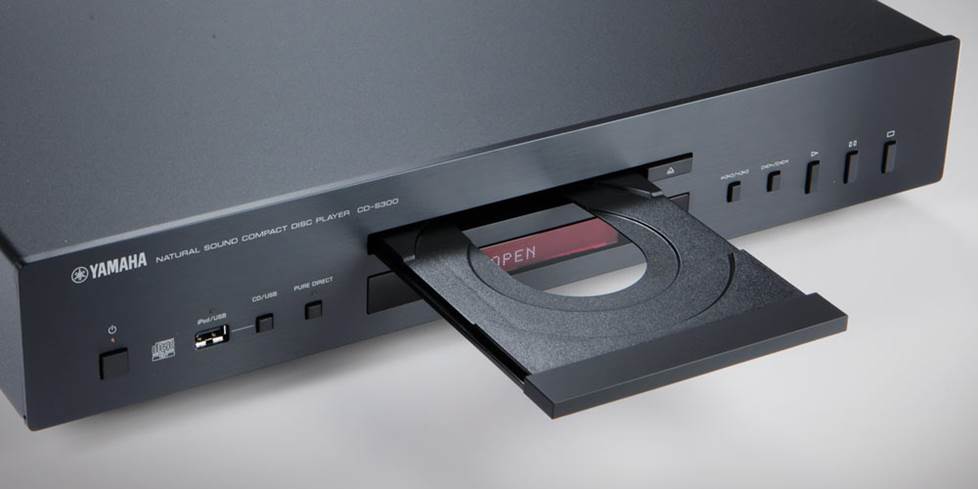 A CD player's transport is the tray you put the CD into and the mechanism that spins it and reads the information on the disc.
Connections
Some players will offer one set of RCA connections that passes the output of the built-in DAC, plus a digital coaxial or optical output if you want to use an external DAC. High-end players will also offer balanced XLR outputs for connecting to audiophile gear.

This CD player has plenty of digital outputs, plus balanced and unbalanced analog outputs.
Chassis
Vibration is the enemy of great sound, so pay attention to the way a player's chassis build quality is described. There are a number of ways to reinforce a player's casing, and CD player manufacturers love to talk about the engineering that goes into creating a solid foundation for your music.
Power supply
A solid power supply is important for any electronic component. Rugged toroidal transformers are valued in the electronics industry for providing high-current, low-noise power. But there are some excellent high-end variants like McIntosh's "linear power supply with special R-Core power transformer," too.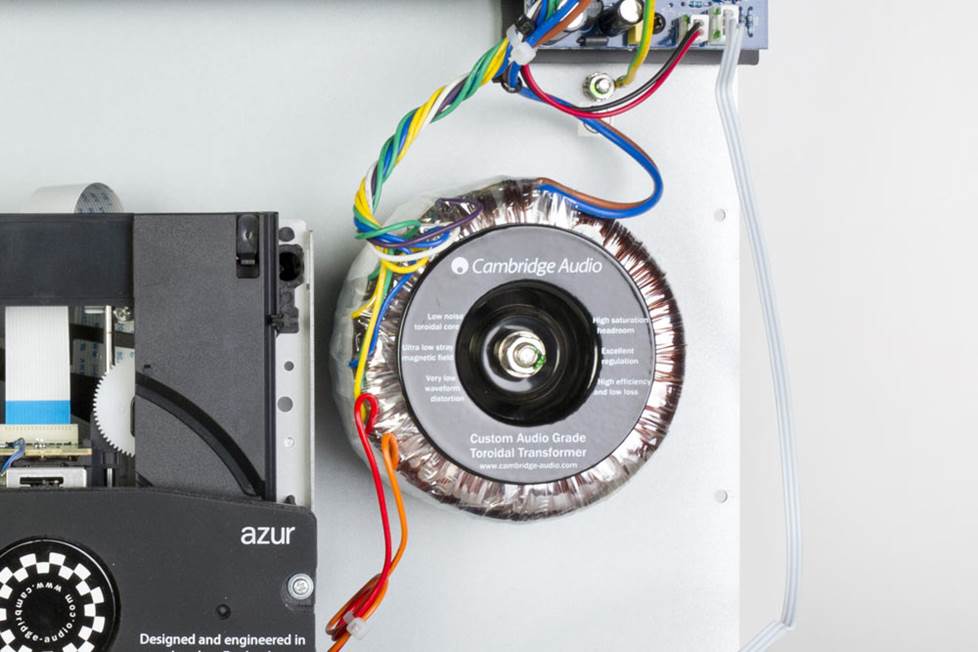 A look at the powerful, efficient toroidal transformer power supply inside a Cambridge Audio CD player.
Media types
Any player can handle mass-produced standard CDs. If you have home-recorded CDs filled with WAV, FLAC, or similar files, it's worth checking to make sure you're buying a player that's compatible. Same goes for SACDs (Super Audio CDs), which *can* be played on a regular CD player, but require an SACD-compatible player to bring out the additional channels of high-res information they're known for.
Our best CD player picks
If there were just one "best" CD player, that's all we'd sell. I think it's more useful and accurate to pick the best player for a specific use case or budget. There are plenty of great players out there, but I'll explain what criteria I used to make each of the following picks so you can see if they make sense for your situation.

Best budget CD player - Cambridge Audio AXC35
There are a number of strong contenders that cost under $400, but my pick is the Cambridge Audio AXC35. I trust Cambridge to make a high-quality product at any price point.
The AXC35 can play your CDs, CD-Rs and CD-RWs. And the built-in high-performance Wolfson digital to analog converter is a real difference-maker at this price point. The 2-year warranty gives me a little added peace of mind, too.
Best audiophile player - Denon Anniversary Edition DCD-A110
I'm limiting this category to players with SACD (Super Audio CD) capability. The SACD format offers more audio channels (e.g. surround sound), a higher bit rate, and longer playing time than conventional CDs. There are some truly excellent players in this category, but I chose Denon's Anniversary Edition DCD-A110.
The player is built around an impressive 32-bit/384 kHz DAC that features four separate Burr Brown chips working together to reveal an immersive soundstage. Denon's patented drive mechanism makes sure each disc loads quickly and spins precisely. The player has a solid, vibration-resistant chassis that reduces noise.
Pure Direct mode switches off the display and digital output to ensure clean audio playback, and the Ultra AL32 Processing algorithm smooths out digital audio signals for a more accurate and detailed listening experience.
Plus, the anniversary edition underwent a rigorous re-tuning process intended to enhance musical fidelity. And the whole thing is backed by an impressive 5-year warranty.
Read all of the Crutchfield customer reviews
Best CD changer – Yamaha CD-C600
I always had single-disc players when I was younger, but I coveted my friend's multiple-disc changer. The Yamaha CD-C600 can hold up to five discs, and more importantly, the PlayXchange disc mechanism lets you switch the four that aren't currently playing without interrupting playback.
And it's got the goods inside: a high-performance DAC for high conversion precision with low noise, and an Intelligent Digital Servo that compensates for any disc errors that could mess up your musical flow.
The front-panel USB input for connecting select iPods and similar portable MP3 players is a pretty cool touch, too.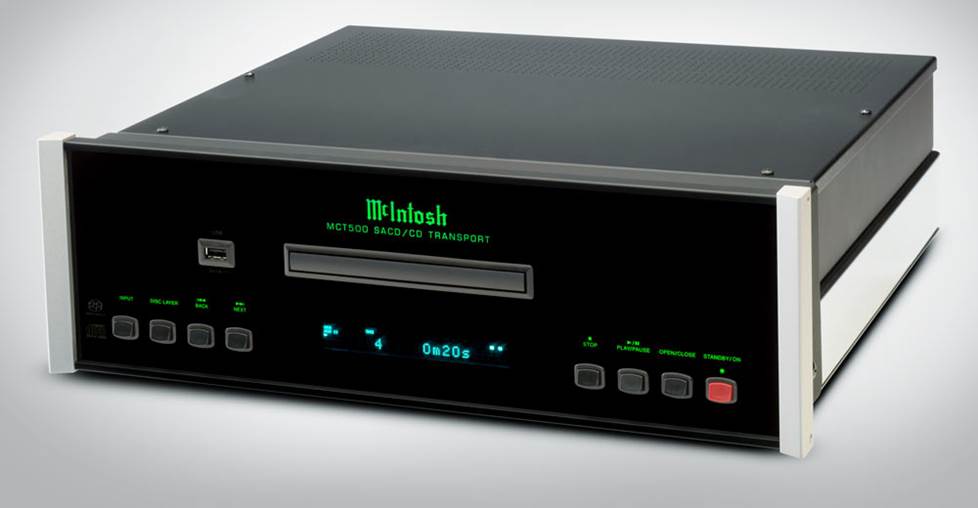 Most CD players have very good built-in DACs, but some listeners prefer the precise control they can achieve with an outboard component hi-fi DAC. In this case, a transport-only CD player's job is just to spin the disc accurately and silently.
The McIntosh MCT500 features a high-precision disc mechanism with sturdy die-cast aluminum disc tray. Audio data on the disc is read at twice normal speed for better error correction and tracking. It can read just about any type of disc you have, including SACDs, hybrid SACDs, audio CDs, CD-Rs & CD-RWs, plus MP3 and WMA CDs. And it offers balanced, unbalanced, and proprietary McIntosh connections.
Record your own CDs
I'd be remiss if I didn't point out that musicians and hobbyists can still record their own CDs for demos or home listening. The Tascam CD-RW900MKII is designed for professional use, but it's reasonably-priced and versatile enough to handle multiple types of CD-Rs. You can even fade tracks in and out if you're making a mix.
We can help you choose
Have questions about how to choose the right CD player? Our expert Advisors know home stereo gear inside and out. Contact us for quick answers to all your shopping questions. Don't forget: Free lifetime tech support is included with your Crutchfield purchase.
Last updated 4/6/2021