Smart home buying guide
How to customize your own smart home
The Internet of Things is growing. And that's cool. There are so many ways to make our homes safer, more efficient, and more fun. We can now lock our doors, control our lights, and talk to our dogs even when we are miles from home.
It's almost overwhelming how many opportunities we have to smarten up our homes with app- and voice-controlled devices. Fortunately, there are some easy ways to dip a toe in the home automation waters to see if it's right for you. And if you're already all in on Smart Home, I'll share some of my favorite gear for every budget.
Getting started
Think about what would make your life a little easier. For me, it was being able to turn the lights off from bed when I'm stuck under a cat. Fortunately, lighting is a super-easy entry point into the smart home realm. All it took to achieve my dream of lights out with zero cat displacement was a relatively inexpensive bulb with app control.
But when I got a taste for it and started adding more smart gear, I was bummed to realize that my first bulb only worked with HomeKit and not the Alexa devices I ended up adding. So even if you are just starting out, it's worth considering the ways you might want to later expand your system.
Ask for what you want
Voice assistants are a great way to start building a smart home. And if you start there, it's fairly easy to make sure you stick with devices that are compatible. With the vast array of gadgets available now, it's kind of nice to narrow your focus to one path.
And good news — if you've got a smartphone, you've probably got a voice assistant already — which means you don't necessarily need to buy a separate device for voice control. Most Android phones have the option to use Google Assistant and some have Alexa Built-in. iPhones, of course, have Siri.
If you want to build an Apple-based ecosystem, you'll want to look for smart gear that's HomeKit compatible. One downside is there just aren't as many compatible devices so it's not a bad idea to buy devices that are also compatible with Alexa or Google Home — just in case.
And if you want a basic standalone voice assistant for the house, both Amazon Alexa and Google Nestoffer reasonably priced entry-level models.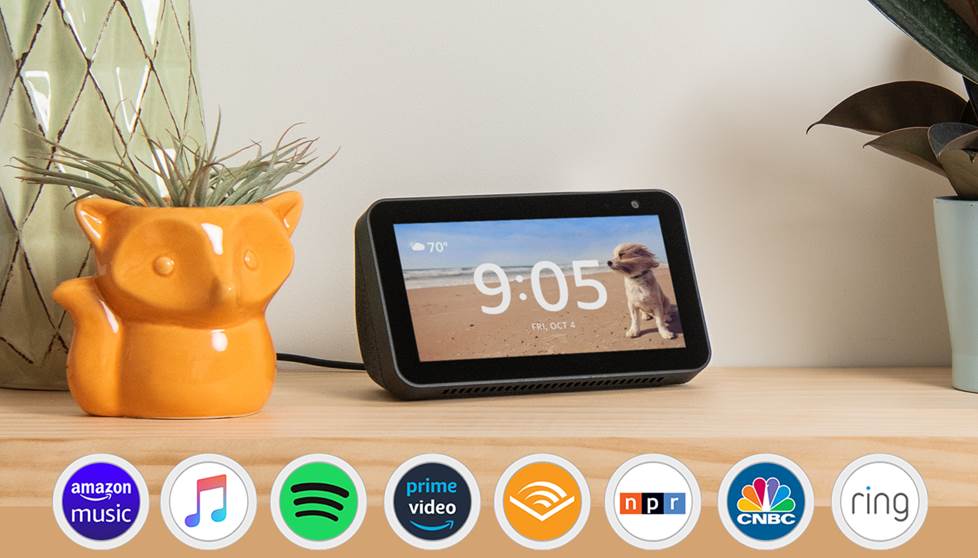 You can also get voice assistant devices that provide helpful visual feedback.
If you want a voice assistant so you can ask for your favorite tunes, then make sure the one you choose works with the sound system you have. For example, I can ask my Alexa device to play songs on my Sonos speakers. If you don't already have a system in place, check out the growing number of smart speakers with built-in voice control.
Upgrade your lights and more
Bulbs
So I've smartened up my lights in every possible way. As I mentioned, I tried a cheap and simple "smart" bulb first. It was great — as easy as changing a light bulb.
Since then, I've also added some hub-based Hue lighting to my home. I got a starter pack that included the required bridge along with three bulbs that are part of Hue's "White and Color Ambiance" collection. There are some extra steps in this scenario — setting up the bridge, creating an account, adding all the lights. But now I've got app- and voice-controlled lights that can display my choice of 16 million colors — pretty cool.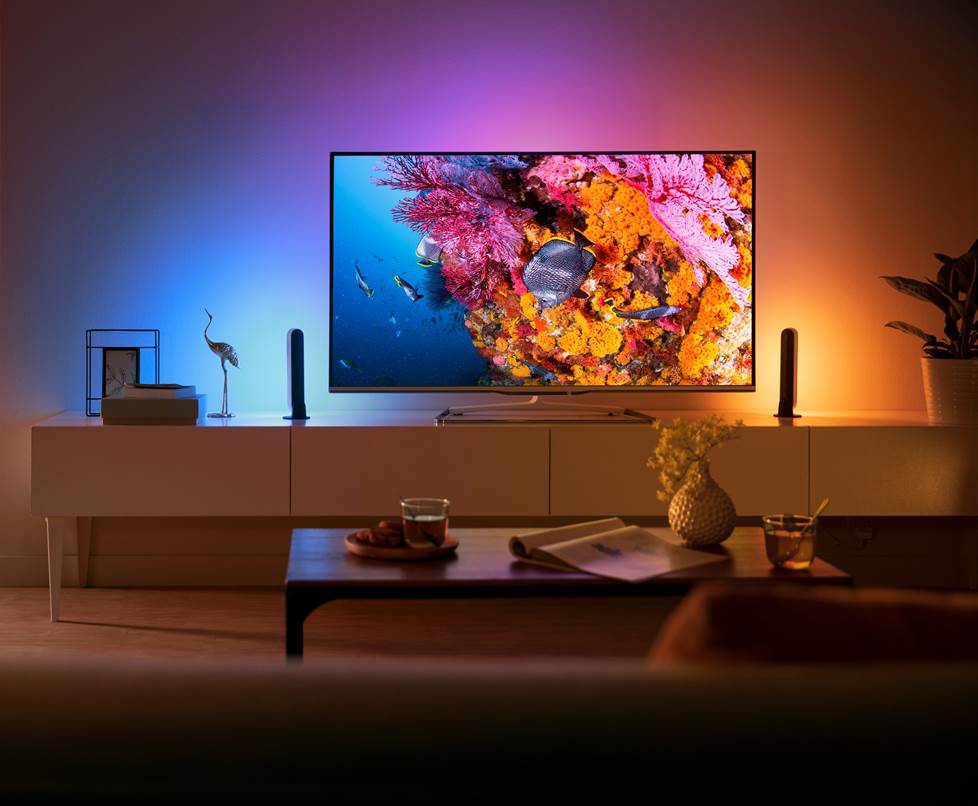 These Hue Play Light Bars make it easy and fun to add ambiance to any room.
Plugs
I also have a couple different kinds of smart plugs. They are great for instantly adding app and voice control to lamps, fans, and pretty much anything else you can think to plug in.
These Belkin Wemo WiFi Smart Plugs work with Alexa, so it's really easy to control connected devices. I have a turntable paired with a set of powered speakers in my library. But I found it annoying to constantly reach behind the turntable and the speakers to turn them on. So I plugged the speakers, turntable, and a set of under-shelf lights into a power strip, which I then plugged into my Wemo (named "Vinyl" in the Wemo app). Now, if I want to listen to a record, I just ask Alexa to turn it on for me. Or, I pull up "vinyl" on the screen of my Brilliant control (more on that shortly).
Keep in mind that every device you plug into a power strip this way will count toward the limit of the smart plug it's connected to — so don't overload it by plugging in a lot of power-hungry things.
Switches
For me the downside of smart bulbs is that you can no longer use the wall switch to turn them off. An alternative is to replace the entire wall switch with a Wi-Fi connected one. Some even add dimming functionality in addition to app control. Others — like Brilliant — can do even more.
Brilliant is a wall-mounted touchscreen that has built-in Amazon Alexa and can control loads of smart home gear and Sonos speakers. This is a great way to share access with guests or members of the household who don't need or want all the apps on their phones. I installed two of them in my home, so check out my full review on them here if you want to know more.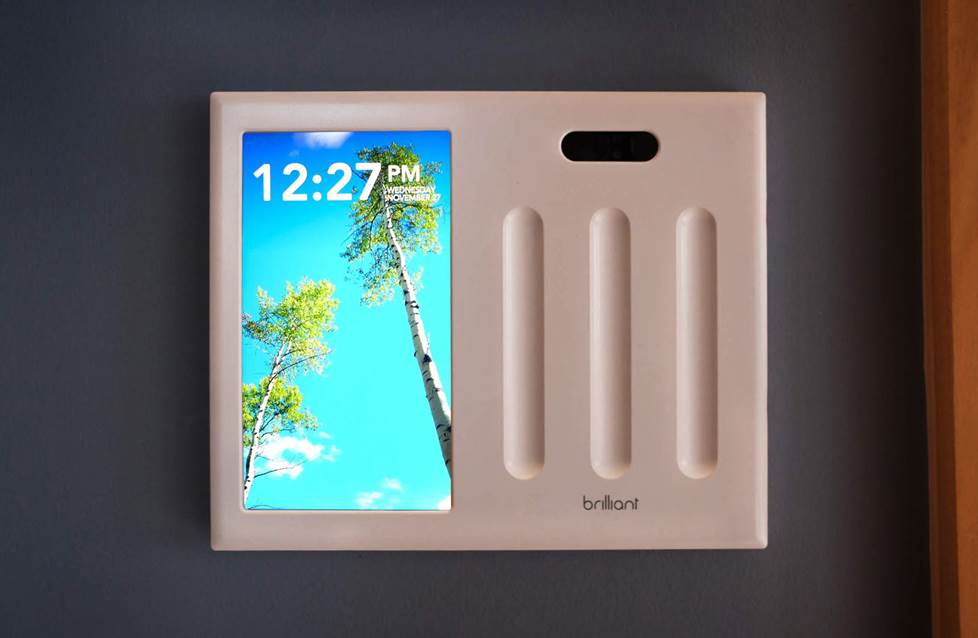 Lights connected to Brilliant can be controlled using the screen or the sliders.
Swapping out your wall switches is very doable if you are comfortable with some basic electrical DIY. If you've never looked behind your switches, definitely do it before you purchase a smart switch to make sure all the wires you need are there, especially if you have an older home. And don't forget to turn off the appropriate breaker first!
Create a safer and more efficient home
A lot of smart devices are designed to add convenience and fun, but there's also a large number of Wi-Fi connected gadgets that can help make your home secure.
Security
An obvious way to do that is with a wireless home security system. It's now easier than ever to keep an eye on entryways, outbuildings, and yards. Your smartphone can notify you when a sensor is triggered, helping you feel more secure even when you're sleeping, working, or on vacation.
If a whole-home system is more than you want or can afford right now, start with a video doorbell or wireless camera. Personally, adding a Ring Video Doorbell gave me a major peace-of-mind boost. I love knowing when someone is approaching my door — even when I'm at home. I also like being able to see when packages get delivered or when my dogs go out for their midday walks while I'm away at the office. I also added a Ring Floodlight Cam so I can keep an eye on my backyard.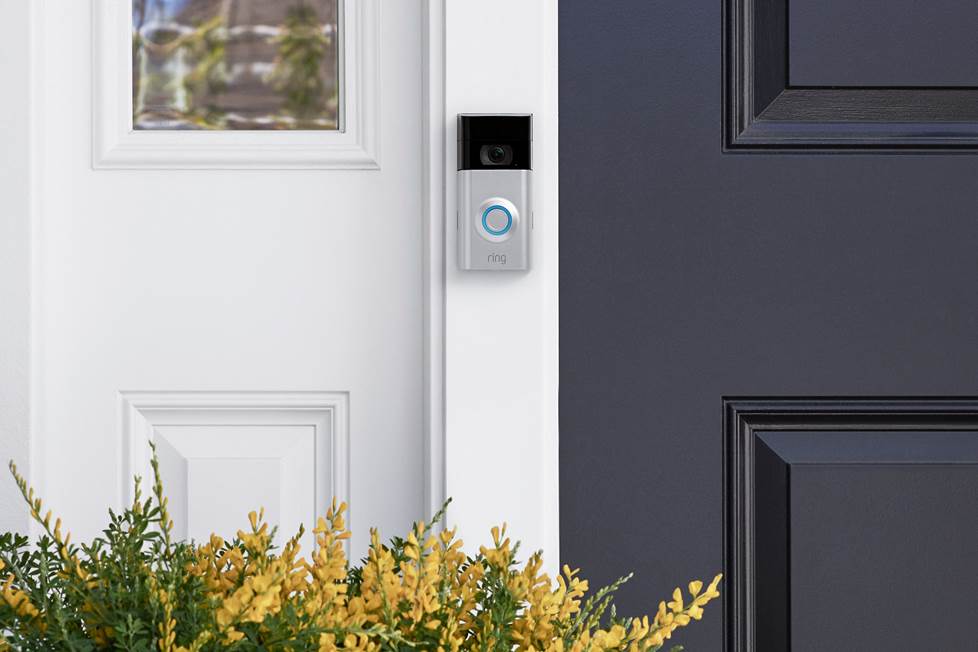 A video doorbell is a great starting point for DIY smart home security.
Water, smoke, and carbon monoxide detectors
Ring is constantly expanding their selection of smart home gear, and they have some neat products that are aimed at preventing major damage to your home. The Flood and Freeze Sensor detects water leaks and temperatures below 40°F. The Smoke and CO Listener will send you a notification if your existing smoke or carbon monoxide alarm goes off. They both use Z-Wave technology for a low-energy, long-range wireless connection. The downside is that you must also have the Ring Alarm System in place in order for them to work.
Standalone products might cost a bit more, but they don't require a separate hub or device in order to work. For example, Nest Protect is a smoke and carbon monoxide detector that can notify you of a problem via the app — or out loud in actual words if you're at home. And if you've got a Nest Thermostat, it can turn off your gas furnace when your Nest Protect senses rising levels of carbon monoxide.
One of the coolest, most useful products I've seen in a while is Flo by Moen. This small Wi-Fi connected device attaches to your main water line and constantly monitors the pressure, temperature, and flow of water into your house. The app alerts you to tiny leaks that cost you money and can be early indicators of potential pipe bursts later. And if Flo detects a drastic change, it will shut off the water before it can devastate your home.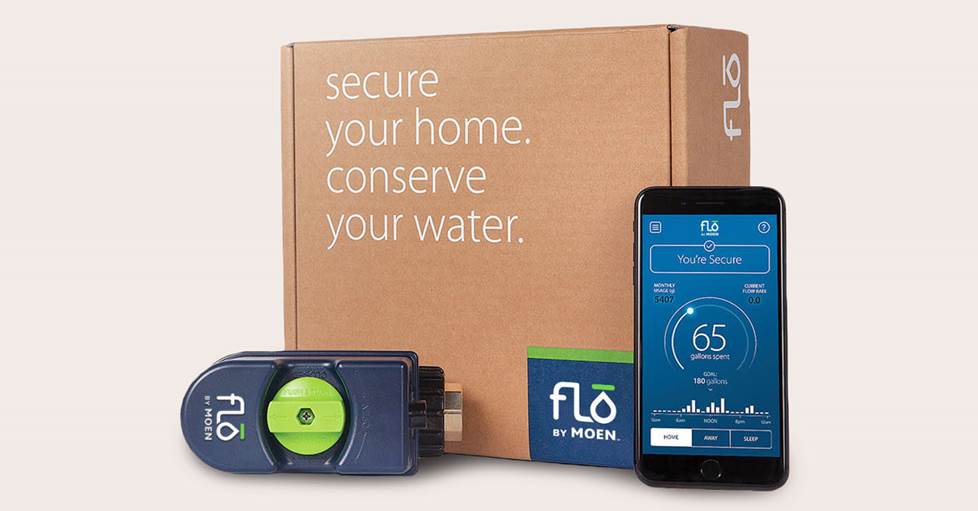 The Flo app lets you track historical water usage and set goals for your family's water consumption. You can also turn your water on and off from wherever you are.
Smart locks
Smart locks let you lock and unlock the door while you're away. You can let in out-of-town guests, dogwalkers, or contractors from wherever you are. Smart locks can often work in conjunction with smart keypads, doorbells, and cameras so you can be sure you are letting in the right people.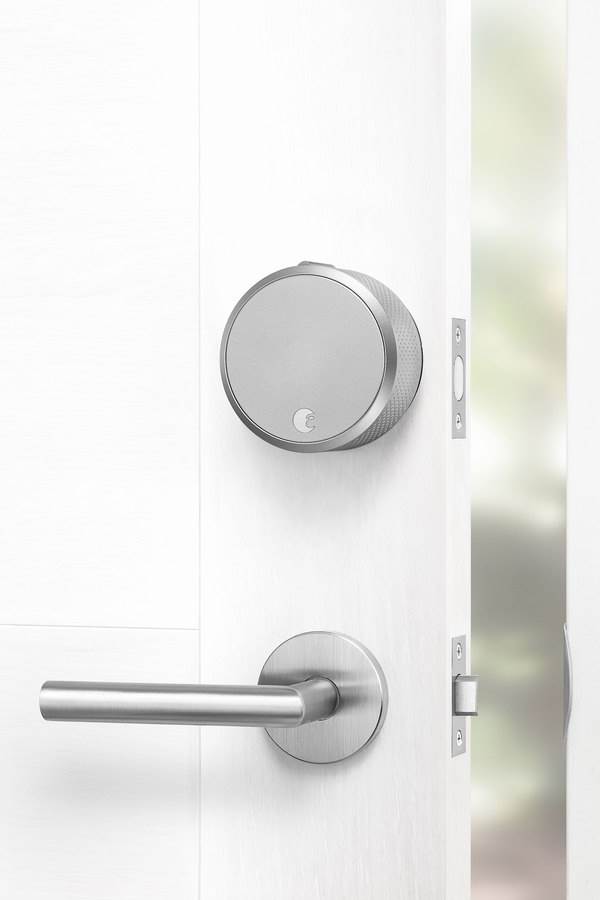 The August Smart Lock Pro + Connect also includes DoorSense™ technology that can tell you if your door is open or closed.
Thermostats
When you connect your thermostat to your home network, you take direct control of your comfort. Even better, you'll find you can save money on energy bills. You can change temperature settings from the couch or the car. You can prioritize efficiency by setting a temperature schedule so the HVAC system only runs when you're home. You have complete control from any location.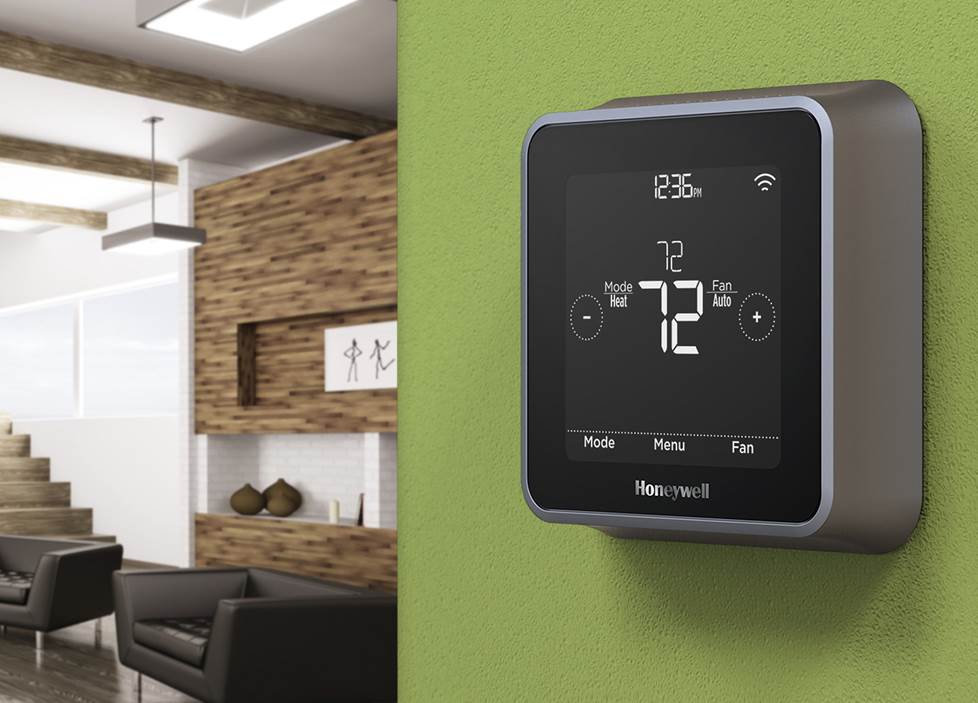 A smart thermostat can help you save on heating and cooling bills.
Making it all work together
New smart home gadgets, produced by a myriad of different companies, are coming out every year. The trick is to make sure everything you choose is able to work as part of the overall system in your home.
Cloud-based cooperation
Smart home hubs used to almost always be a requirement if you wanted to control gear from multiple manufacturers, but that's not necessarily true anymore. If you stick to devices that work with your chosen voice assistant or cloud-based platform like IFTTT, controlling everything seamlessly should not be a problem.
In this scenario, your devices aren't connecting to each other so they don't all need to be using the same communication protocol. Instead they are connecting to your network via their built-in Wi-Fi. Alternatively, they could all be connecting to a bridge which then connects directly to your network. For example, my Hue bulbs connect to the Hue Bridge using a wireless protocol called ZigBee. Then the bridge connects to my network with an Ethernet cable, allowing me to control my lights with the mobile app.
Hubs still have their uses
That said, hubs can still be really useful if you want to pull a huge variety of devices into your system or if you are very interested in home automation. For example, if you want to trigger a scene or series of actions to happen when you pass a motion sensor or enter a geofenced area, you are probably going to want a hub-based system.
The importance of a robust and secure Wi-Fi network
While some "smart" gear can be app-controlled with a simple Bluetooth connection, most devices require Wi-Fi — especially if you want them to work together in a unified way (that sort of convenience is what it's all about after all). That means a lot of devices, bridges, and hubs will be connecting to your network, so you want to make sure that network is robust.
IoT devices are also a potential weakness in your home's security, so you'll want to make sure your network is as secure as you can possibly make it.
Quick tips for securing your home network:
Change your router's default password
Name your Wi-Fi network something that doesn't give away personal details (don't use your address or name)
Use a strong encryption method, like WPA2 when you set up your network
Change your Wi-Fi password as often as you can stomach
Use strong, unique passwords for your devices, and change their default names
Create a guest network if your router has the option
Make sure the software stays up to date on all your devices
Check the default security and privacy settings when you add new devices — they are likely skewed to benefit the manufacturer rather than the user
Don't open your home's network to just anyone — make sure you are buying trusted brands. And I know it's painful, but give their terms and conditions as thorough a read as possible (okay — at least a skim!). If your privacy matters to you, you'll want to at least know what they are going to be doing with all your data.
IoT products I'm excited about: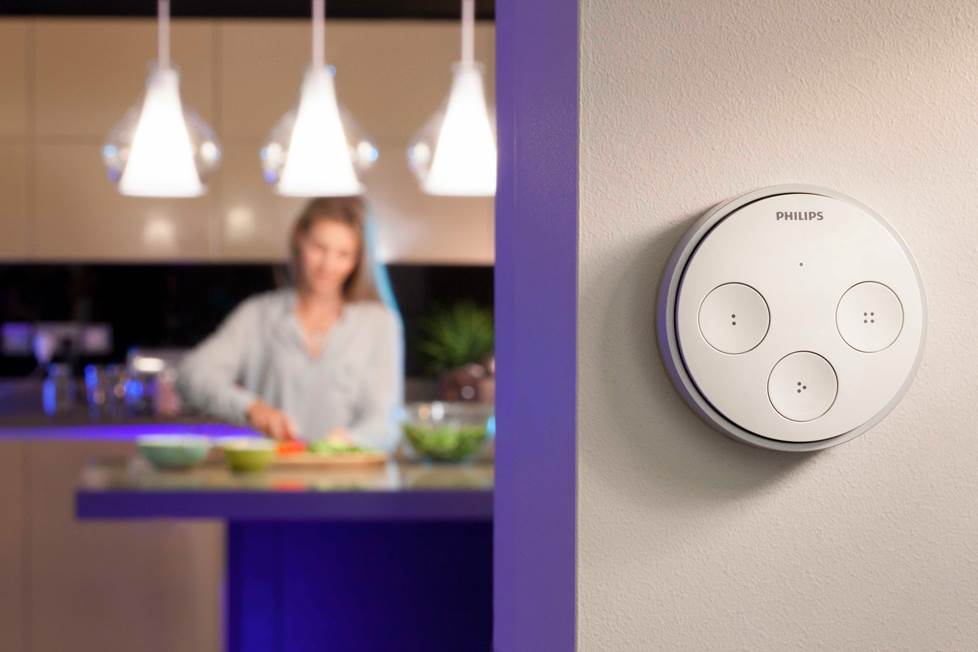 Adds wall switch convenience to your Philips Hue lighting system using the kinetic energy created when you press the button — no batteries required.
Details
recall your four favorite scenes with the touch of a button
wireless range of up to 98 feet
rated to deliver up to 50,000 lifetime clicks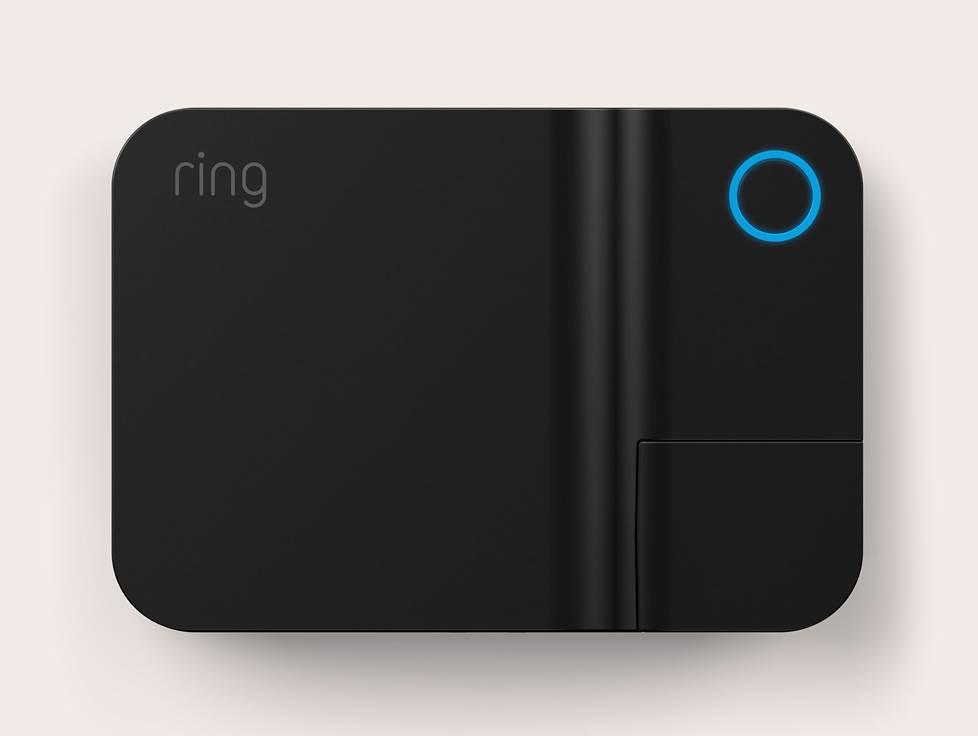 Ring Smart Lighting Transformer
Upgrade your existing low-voltage landscape lighting by replacing your old transformer with this Ring one. Once connected to your Ring Smart Lighting Bridge (sold separately), you can group and control your existing landscape lighting from the app wherever you are.
Details
for use with 12V or 15V landscape lights
maximum load: 200 watts
you can add motion sensor control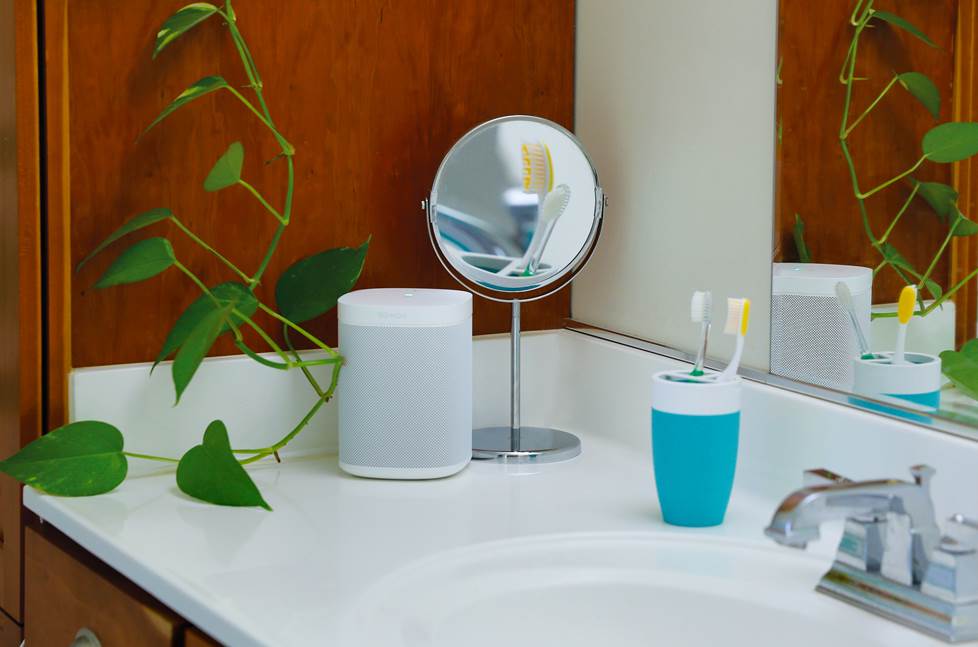 Start a smart home and a wireless multi-room audio system at the same time. This is a great-sounding speaker with both Amazon Alexa and Google Home voice assistants built-in.
Details
compact, humidity-resistant design
can be paired with another Sonos One or One SL for stereo playback
built-in array of 6 far-field microphones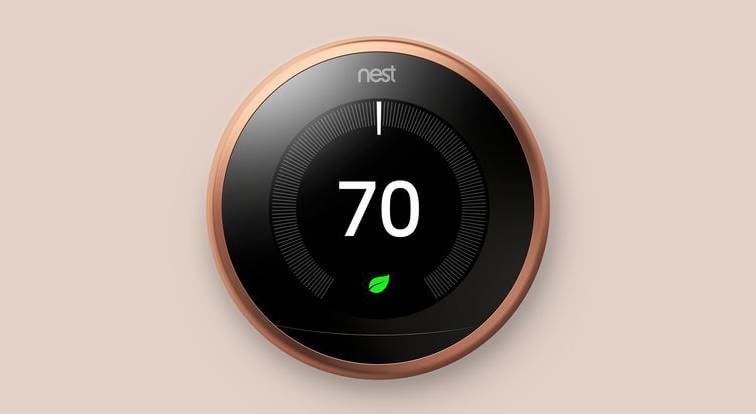 Nest Learning Thermostat, 3rd Generation
I've seen a lot of "smart" thermostats, but I don't think I ever called one "beautiful" until I saw this striking copper option from Nest.
Details
Farsight technology senses when you're in the room, even at a distance
480 x 480 pixel display
Nest Leaf icon appears when you turn to a temperature that's energy efficient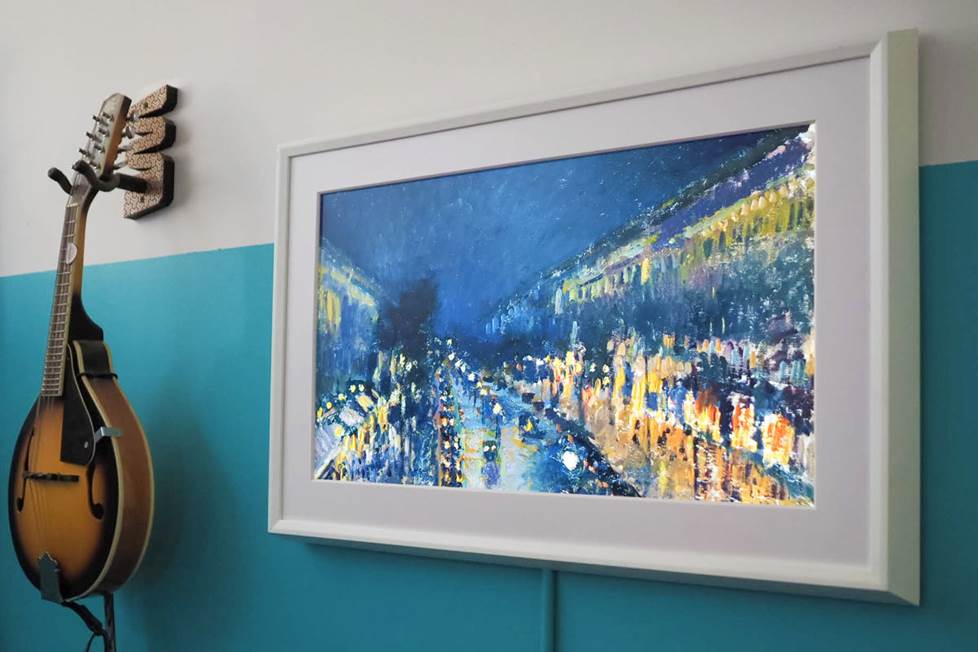 Add some culture to your smart home with this digital fine art display. I have one in my home, and it has really broadened my horizons. I also love using it to show off my own photos. It can be controlled with the mobile app, gestures, or a compatible voice assistant. You can read my full review here.
Details
matte anti-glare screen deflects light without distorting color
hang vertically or horizontally — the Canvas automatically detects its orientation and adjusts accordingly
includes 100 images from Meural's art library
We're here for you
Still have questions? Feel free to leave me a comment. Or get in touch with one of our smart home specialists.