How to get the best picture on your TV
Do-it-yourself calibration
There's more to making your new TV look its best than just taking it out of the box and hooking it up the quickest way you can. By optimizing the picture controls and video connections you can improve image quality dramatically.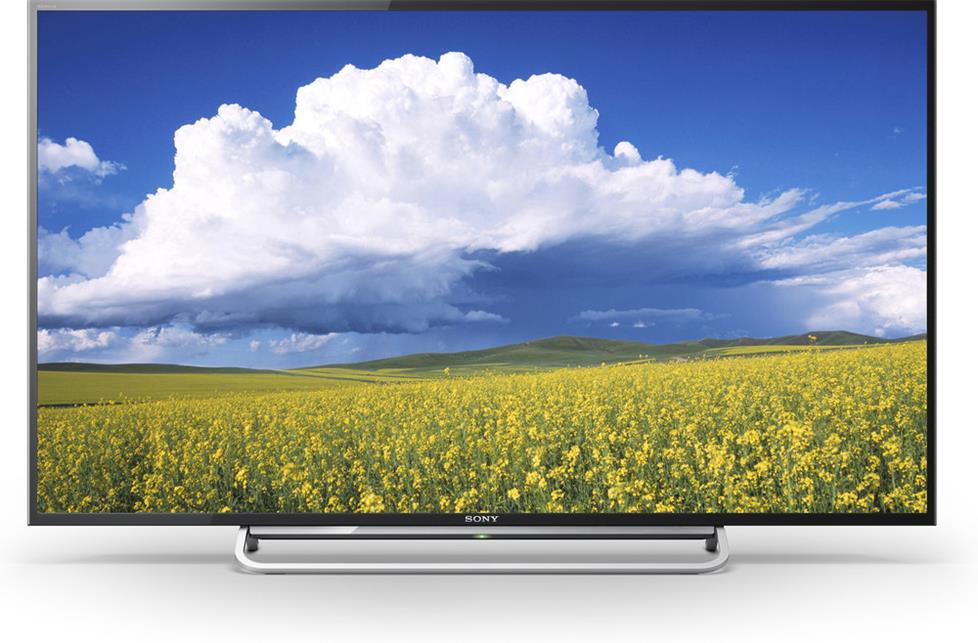 This article offers general guidelines for improving picture quality; you can find detailed instructions in your TV's owner's manual.
Of course, picture quality is a very subjective area, and no two sets of eyes will see things exactly the same way, so expect to do some tweaking even if you're using recommended presets.
Adjusting your TV's picture controls
By making a few quick and easy adjustments, you can make your new set look even better. Plus, lowering settings like brightness and contrast can reduce the amount of energy your TV uses — and reduce your electricity bill.
A great feature found on most high-quality TVs these days is the ability to create and store customized picture control settings for each video input. That's important because there's such a wide range of signal quality available.
High-quality sources typically need little or no "enhancement" to look their best, while lower-quality signals may require a combination of noise reduction, increased sharpness, and color correction.
Level 1: Set and forget
If you're the set-and-forget type, there's one easy step you can take that will get you most of the way there for most sources.
Virtually all current TVs include several factory-preset picture settings. These typically carry names like "Dynamic" or "Vivid," "Movie" or "Pro," or the always-popular "Standard."
Each preset has its own settings for the most common picture parameters: brightness, contrast, color, sharpness, etc. Usually, even when you select one of these presets, you can still make further adjustments to tweak the picture to your liking.
| Picture preset | What it does | What it's good for |
| --- | --- | --- |
| "Dynamic"/"Vivid" | significantly increases contrast, brightness and sharpness | video games, animation, overcoming strong room lighting |
| "Standard" | modestly increases contrast, brightness and sharpness | viewing standard broadcast, cable, or satellite programs |
| "Movie"/"Pro" | contrast and brightness settings adjusted for greater realism; enhancements like sharpness are reduced or eliminated | viewing your best-quality sources like DVDs and HDTV programs |
TVs come from the factory set up to stand out in a showroom. Choose a picture setting preset that's better suited for your living room.
Most TVs come from the factory with the default picture pre-selected for whichever mode creates the brightest, punchiest picture possible, which is generally the "Dynamic" or "Vivid" mode.
TV makers do this because they think it helps their sets stand out in brightly lit electronics showrooms. "Vivid" may amp up the intensity when you're playing video games, but it doesn't really demonstrate how natural or realistic the TV's picture can look.
So, your first step should be to grab your TV remote and, one by one, select each video input that is connected to a source. For each, go into the picture adjustment menu and choose the picture preset that looks best.
"Standard" is often a good choice for regular (non-HD) broadcast, cable, and satellite programming, while the "Movie" mode gives higher-quality sources like Blu-ray discs, HDTV programs and DVDs a more natural look that's closer to what you see in a movie theater. Or, you may find you prefer "Standard" for daytime viewing and "Movie" for watching in the evening with the lights dimmed.
When you're setting up your home theater, if you decide to connect all your video sources to your A/V receiver so you can use the receiver as a component switcher, you'll give up a bit of picture-customizing capability to gain that convenience.
Running a single set of audio/video cables from the receiver to your TV simplifies hookup and daily operation, but it also means that one picture control preset will apply to all your video sources unless you go into the menu and switch settings each time you change sources. It comes down to personal preference.
Level 2: Minor tweaking
If you don't mind digging a little deeper into the picture-setting menus, you can achieve a more custom-tailored picture. Here are some tips on how to get the most natural-looking picture.
Brightness:

This control is more officially known as "black level." The Brightness control changes the color and brightness of black within the picture. Brightness is usually set much too high. You should turn down the brightness control so that black looks black, but you should still be able to see details in dark scenes.

Contrast:

Often labeled "Picture," it is more accurately known as "white level." This setting controls the set's overall light level. The factory default setting is typically

way

too high; try backing it off to around 50% of the maximum setting. You want to make sure the edges of bright white objects onscreen are crisp and not blurred. (Having the Contrast set too high on a plasma or tube rear-projection TV can also increase the chance of screen burn-in.)

Color:

Usually labeled "Color" or "Saturation," the color level is probably the most subjective picture adjustment. Still, you want to avoid a picture where it looks like everyone is sunburned, or colors are amplified to cartoonish extremes. Other settings that influence overall color include "Tint" or "Hue," and "Color Temperature." Fortunately, factory settings for color are usually close to where they should be.

Sharpness:

Sharpness could more accurately be called "artificial edge enhancement," and generally only improves the look of lower-quality signals like standard broadcast, cable, and satellite programs. Increasing the sharpness is like turning up the treble control on your receiver; you may think you're getting more detail, but the result is definitely not more accurate. Having Sharpness set too high often creates halos around the edges of objects onscreen. Many DVD movies already have edge-enhancement added during mastering, so you can generally turn Sharpness nearly to zero for your DVD input. Sharpness is also not needed for most HDTV sources.
Note: If you're used to watching with contrast and brightness set high, you may find the picture seems a bit dull with those controls adjusted to more realistic levels. If so, try living with the new settings for at least a week before changing them back. It can take that long for our eyes to appreciate a more naturally balanced picture.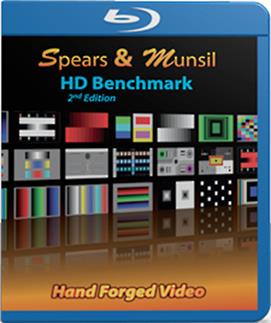 Level 3: Calibration
If you want to take a lot of the guesswork out of adjusting your TV's settings, and get excellent results, consider purchasing a calibration DVD or Blu-ray disc.
These discs include test patterns or specially created scenes that make it easy to match your TV's color, contrast, black level, etc. to broadcast industry standards. If you own a Blu-ray player, one of the best calibration discs we've tried is the Spears & Munsil High Definition Benchmark Blu-ray disc.
If you want to be 100% sure you're getting the best possible picture your TV can deliver, consider having your set calibrated by a certified professional. These experts come armed with specialized test equipment, plus the knowledge and experience to confidently dig deep into your TV's "service menu" — an area best left to experts. This service typically runs $250-$400. To locate a calibrator near you, visit the Imaging Science Foundation website.
Now you have an idea what can be accomplished using your TV's picture controls. Another way to ensure that you're getting the best possible picture is by making sure you've connected your components to your TV correctly. For more info, check out our article on hooking up your HDTV.