Introduction to dash cams
Catch the unexpected in HD
Flying cows. Spontaneously combusting Renaults. Insane, truck-dodging grannies. Meteors! Shovel fights! Not even HBO can guarantee this much bizarre action in an hour, let alone five minutes. But with a simple search on YouTube using the three, super-charged keywords: "Russian dash cam", you'll find a hearty list of compilations that feature these unbelievable images and more.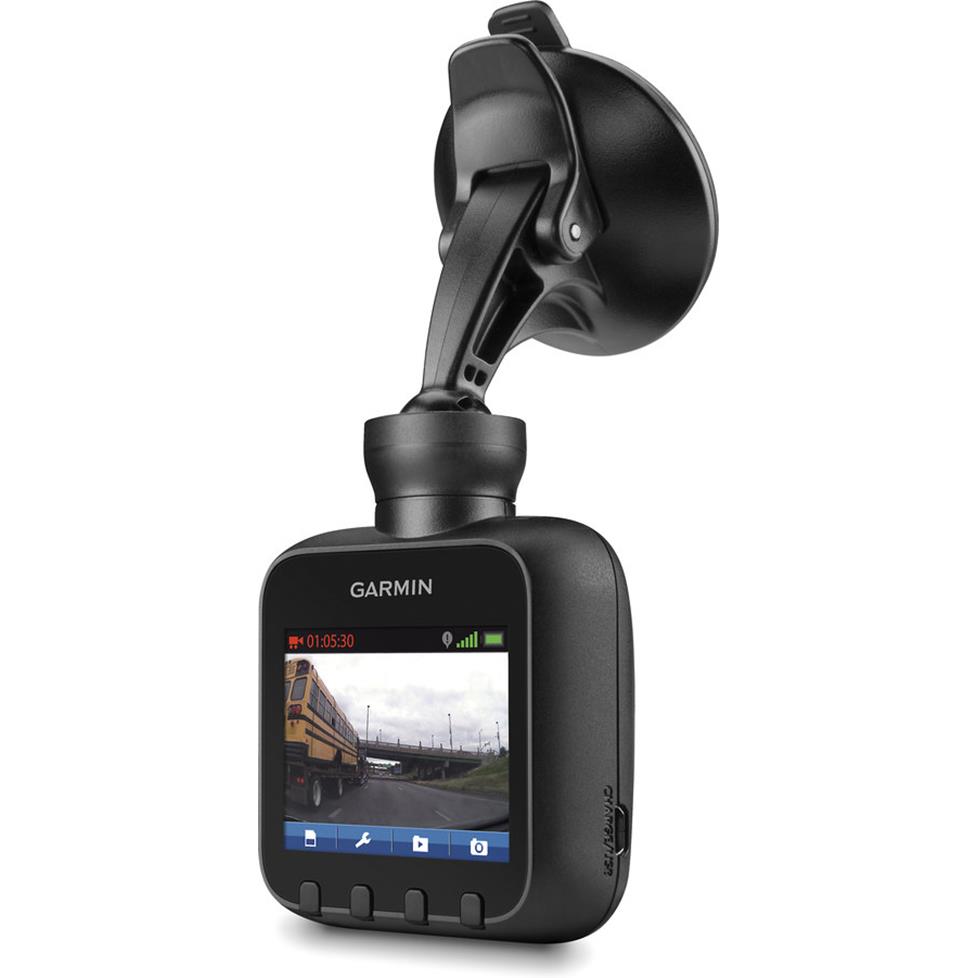 The Garmin Dash Cam 20 suction-mounts to your windshield or dash.
While U.S. roads might not have as much concentrated craziness as Mother Russia's, who hasn't witnessed something so bonkers on the other side of your windshield that it left you reeling for miles afterwards? Scrambling to catch that moment with your phone's camera is always a bad idea when you're in the driver's seat. So, what do you do when words aren't enough to convey the surreality of what you just saw? Well, if you're a forward-thinking dash cam owner, let those words fail you. 'Cause you caught it all in HD.
Still, not every surprise happens on the road. In this article we'll explore how the dash cam proves to be more versatile than its name lets on.
What to expect from a dash cam
Over the last couple of years, more and more top-tier manufacturers like Garmin, Cobra and Blaupunkt have stepped out with their own distinctive takes on dash-mounted cameras. Not surprisingly, camera quality has improved and capability has expanded. The best dash cams on the market feature:
Continuous loop recording in your choice of WVGA, 720p, 1080p, and in some cases, 1296p onto a microSD card. Those video files can be exported to your computer using appropriate software.
An in-camera LCD screen as well as video outputs for file playback.
A wide-angle lens to record a more expansive view of the road.
Low light capability, giving a brighter presentation, even on dark nights.
Event capture, which allows you to save the moments leading up to an event, the event itself, and the moments after, so that the camera knows not to record over the good stuff. On many cameras, this is an automated feature prompted by shock or motion detection.
GPS detection, which geo-tags a saved event with latitude, longitude, date, time, your vehicle's speed and its direction of travel.
Photo capture capability, allowing you to take hi-res snapshots on the fly.
Wi-Fi® capability, allowing you to live-stream to an app on your phone as well as integrate the camera into a wireless network.
A rechargeable battery, giving you the freedom to record outside your car if necessary.
Easy plug & record functionality. Many dash cams begin recording when you turn on your car and stop when you turn off the ignition, unless you choose a different setting.
Universal car mounting. Fix the camera's suction mount to your windshield or dash and plug its power adapter into your 12-volt cigarette lighter. This simple set-up makes it easy to swap the camera between cars.
Okay, cool, but what do you do with it?
People said the same thing about the Internet. At the moment, the future of the dash cam feels wide open, still to be defined by its most innovative users. While they're marketed as unblinking eyewitnesses for your car, the truth is, they are high-functioning video cameras that you can put almost anywhere. Many dash cams can use USB and battery power and have standard internal threads that fit a wide variety of mounts, giving these devices some exciting flexibility in their usage.
Kid cam
Use a dash cam to add a new dimension to your family movies. With hours of looping video capability, you don't have to hover over your kids to capture that perfect moment. Let them be their own videographers with a wagon-mounted or tree house-mounted cam, and marvel at what they bring back.
I mounted a dash cam on my daughters' 12V ride-on car and captured a side of them I'd never seen before. Turns out they do a pretty good job of chasing off boys without me.
Sport cam
Golf stories are like big fish stories. People take them with a grain of salt. But just think, with a dash cam mounted in your golf cart, you'll have video proof of your perfect drive down the fairway.
If golf's not your game, maybe shredding is. Catch your raddest skate tricks with a wide-angle shot by suction-mounting a dash cam up high and on a smooth surface. Just don't forget to store the event when you finally land that sick aerial.
Dash Cam: The Movie
It's a stormy night. Dash and Cameron are driving through a blizzard, but their Jeep gets a flat. When Dash gets out to fix it, something snatches him into the night. With only the AUX light from her dash cam to illuminate the way, Cameron sets out to find her boyfriend. The found footage that follows will horrify you!
Whether you shoot all or some of your movie on a dash-mounted camera, the HD video will be worthy of the big screen. Perfect for that low-budget, high-impact car chase you can't live without, or for the documentarian needing b-roll or in-car interview coverage. Most dash cams have an internal mic for audio capture too.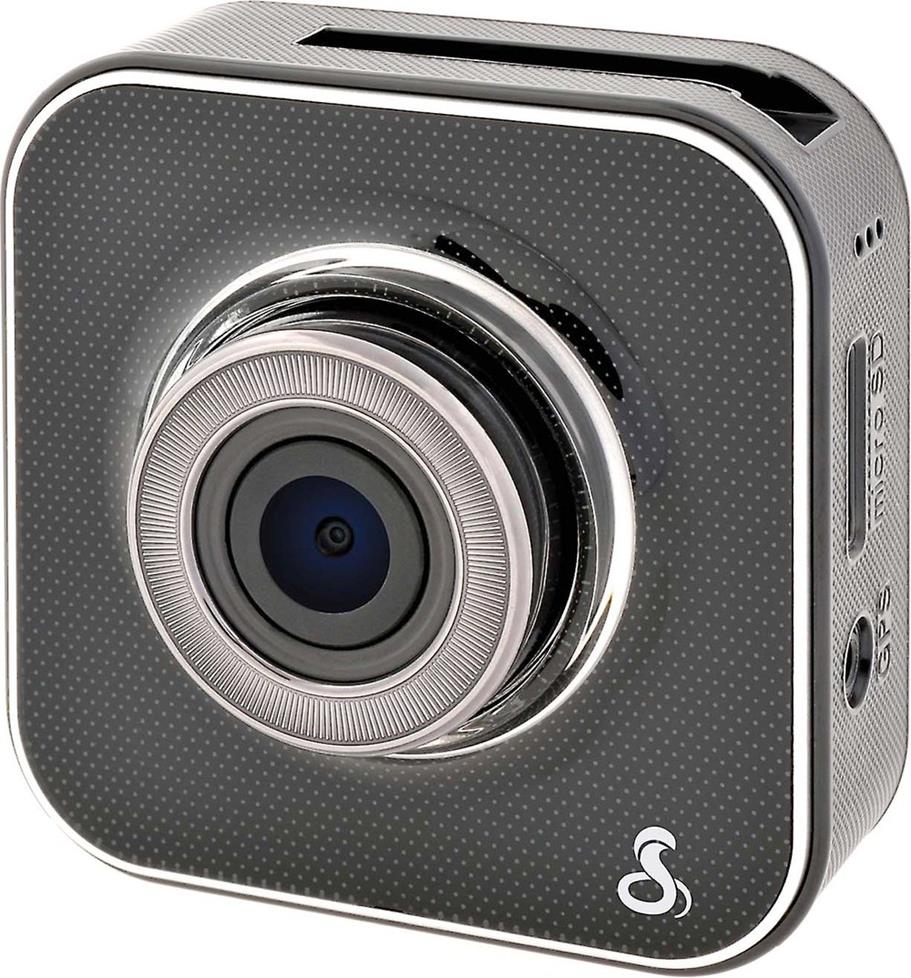 The Cobra CDR 900 dash cam records video in super 1296 HD and features Wi-Fi for uploading video wirelessly and more.
Party hat
Hitting Mardi Gras this year? A summer music fest or Burning Man? With a little creativity, you can be a walking, partying one-man video hub. Don't miss a single weirdo or stunning performance thanks to the dash cam's looping coverage. You're bound to catch something cool while also being a festival fixture yourself. If a camera hat isn't worth a whole bunch of Mardi Gras beads, we don't know what is.
Security
The beauty of the dash cam is that it's small, and its suction mount lets you put it in unexpected places. With the motion detector activated, you can gain video evidence to back up a nagging hunch.
Road trip diary
Who says your camera has to be facing the road? A lot of mounts allow 360-degree adjustability, letting you turn your dash cam onto yourself and your passengers. Record all the fun of that big family vacation to Disney World or your first cross-country road trip with friends. If you swap out the SD cards, you'll have hours of footage to edit into a movie you'll treasure forever.
YouTube
From tornado touchdowns to moose in the road, you already know there's no predicting what might come at your windshield. Sometimes it's shocking, sometimes it's hilarious, either way, it's YouTube-worthy. Heck, if your video is wild enough, your little investment in a dash cam might start paying you back.
An inexpensive specialty video camera
Sure, a lot of devices offer video capability these days, but the handiness and versatility of dash cams gives them big potential for fun. The key is to think of them as part of the arsenal. Whether you're doing a creative project or just recording for posterity, the dash cam opens up possibilities you might not have considered before. With dash cams running as little as $89, this is a gadget you can afford to throw into the fray. The only question now is: what will you do with yours?
To learn more about
dash-mounted cameras
, contact us via phone, email, or chat. Our advisors can help you find the right dash cam for your needs.