Guide to dash cams
Catch the unexpected in HD video
When I first started writing about dash cams for Crutchfield (not so long ago!), these compact cameras were still a little fringe in the U.S. and best-known for what they documented on wild Russian highways. Times have quickly changed, and today they dot the dashes of a lot more cars on the road. The reason is simple — a dash cam that loop-records the road ahead (and behind, in some cases) offers a whole lot of peace of mind for an affordable price tag, especially if you're a ride-share driver, a business owner with employees driving company vehicles, or a parent of a teen driver.
If you're ready to bring video-recording capabilities onboard in your vehicle, this article offers an overview of what you can expect from most dash cams as well as cool, newer features that make them a whole lot more than a "camera."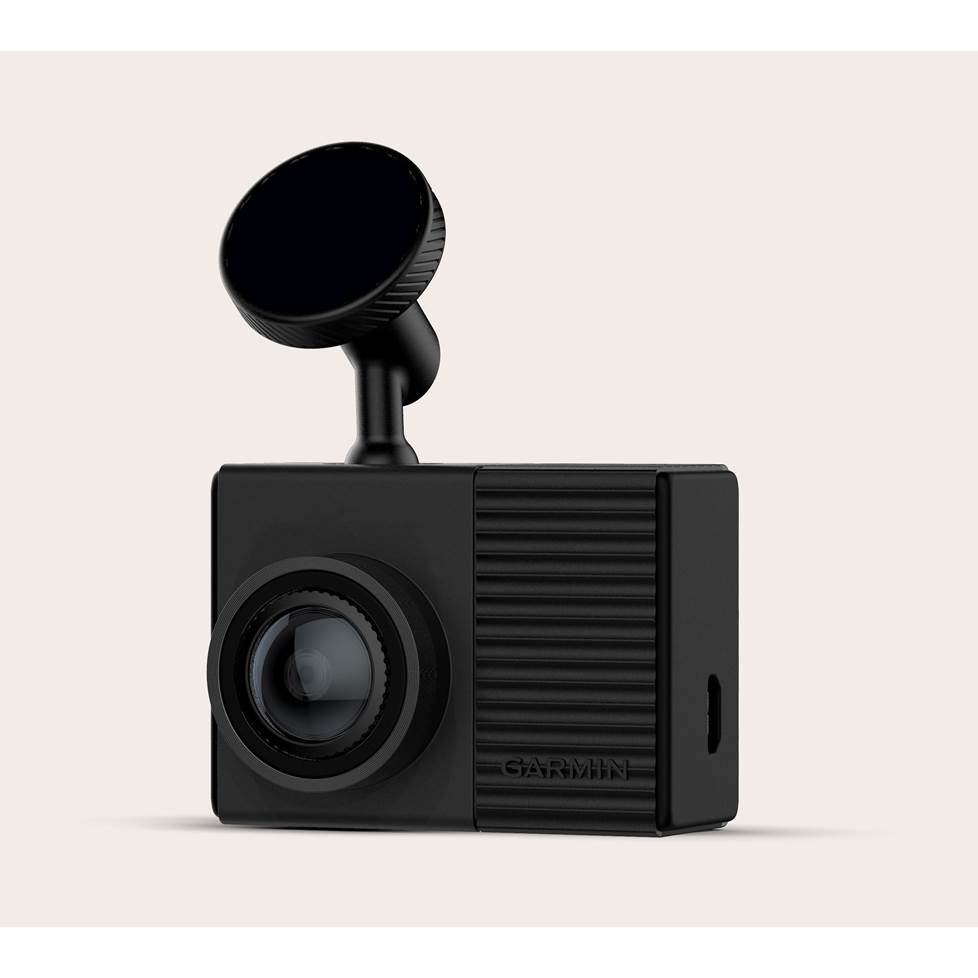 What to expect from a dash cam
Looking for a solid camera so you have reliable video every time you hop in the car? You can count on the following features in most dash cams:
Continuous loop recording onto a microSD card. Selectable resolution will allow you to prioritize image quality over running time.
A wide-angle lens to record a more expansive view of the road.
Low light capability, giving a brighter presentation, even on dark nights.
G-sensor triggered event capture allows you to save the moments leading up to an event, the event itself, and the moments after, so that the camera knows not to record over the good stuff. On many cameras, this is an automated feature prompted by shock or motion detection.
Photo capture capability allows you to take hi-res snapshots on the fly.
Easy plug & record functionality. Many dash cams begin recording when you turn on your car and stop when you turn off the ignition, unless you choose a different setting.
Universal car mounting. Fix the camera's suction mount to your windshield or dash and plug its power adapter into your 12-volt power output. This simple set-up makes it easy to swap the camera between cars if you need to.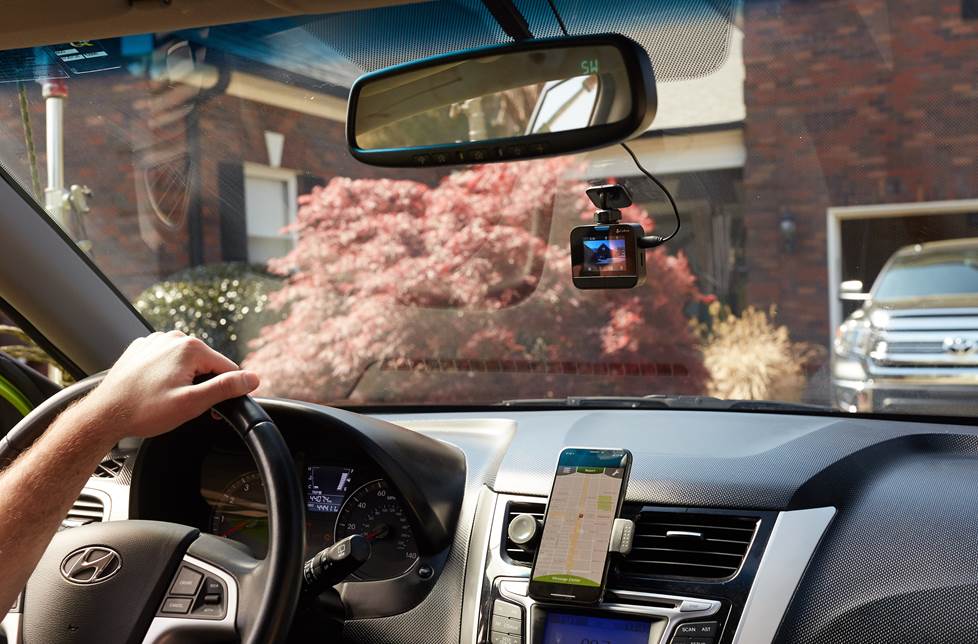 Extra features to look for when shopping dash cams
Whether you're looking for a few extra features to make accessing video easier across your devices or you want something closer to an onboard driver assistance device, there are enough dash cams out there that you can, dare I say it, find the perfect one for you.
Here are some extra features you'll want to keep an eye out for when shopping:
4K camera resolution and beyond. As image sensors become smaller and more powerful, you'll be able to have video resolution that far exceeds standard HD.
An in-camera LCD screen as well as video outputs for file playback.
Driver assistance alerts give you a heads-up about lane departure, forward collision, and even potential speed cameras ahead.
Brand-specific integration lets you monitor dash cam playback and some driver assistance features on compatible in-dash touchscreen stereos.
Wi-Fi® capability, app control, and cloud storage allows you to access video on your phone so you can share it easily. Some apps even provide additional camera controls.
A rechargeable battery gives you the freedom to record outside your car if necessary.
Built-in GPS geo-tags a saved event with latitude, longitude, date, time, your vehicle's speed and its direction of travel.
An included second camera lets you keep an eye on the backseat, a cargo area, or even the road behind you. In many cases, you can opt for a split-screen view that allows you to monitor both cameras at the same time.
Optional hardwire kit and parking mode. If you don't like the idea of powering a dash cam from the power point in your dash, many dash cam brands offer a kit so you can hardwire the camera to your vehicle's power, providing a more seamless look. You'll also gain access to a parking mode that monitors your vehicle when you're not in it.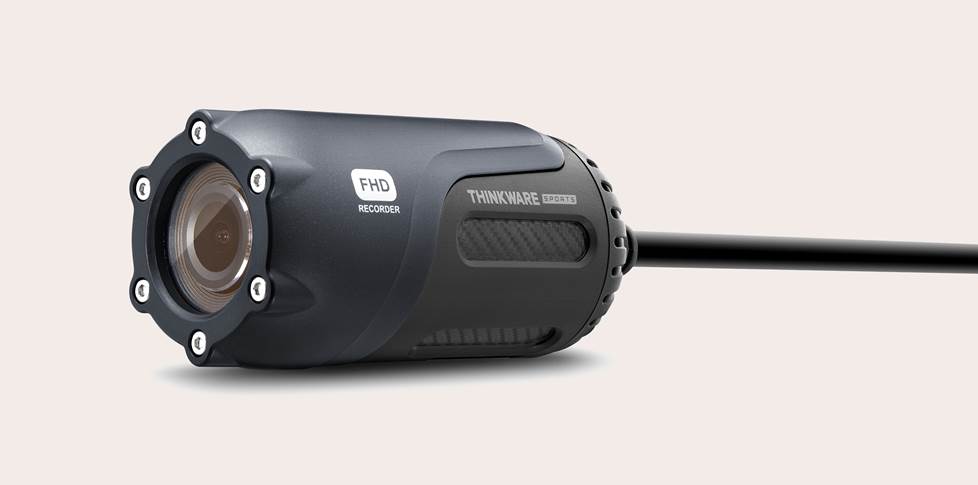 Need a vehicle-specific dash cam?
So far, we haven't seen any dash cams that are specific to year, make, and model. However, if you own an RV, drive a commercial truck, or have a motorcycle or UTV, there are dash cams uniquely designed for those applications.
Not just for worst-case scenarios
Headed on a road trip? A dash cam is an easy way to document the fun along the way. Looping video capability and easy power/mounting options make these cameras a solid option for all sorts of 12V-centric projects and adventures.
Using battery power, I added one to my kids' ride-on car for fun and it has turned out to be one of their favorite family movies to re-watch. With hours of looping video capability, you don't have to hover over your kids to capture that perfect moment. Let them be their own videographers with a wagon-mounted cam and marvel at what they bring back.
An inexpensive specialty video camera
Sure, a lot of devices offer video capability these days, but the handiness and versatility of dash cams gives them a lot of potential. The key is to think of them as part of your arsenal of driver safety gear. Whether you're doing a creative project or just recording for posterity, the dash cam opens up possibilities you might not have considered before. With some dash cams running under $100, this is a gadget you can afford to throw into the fray. The only question now is: what will you do with yours?
Need help choosing the right dash cam?
If you have questions about dash cams or need help narrowing down your choices, a Crutchfield Advisor will be happy to help.